[NEW] Roblox Heroes Online Secret Codes September 2023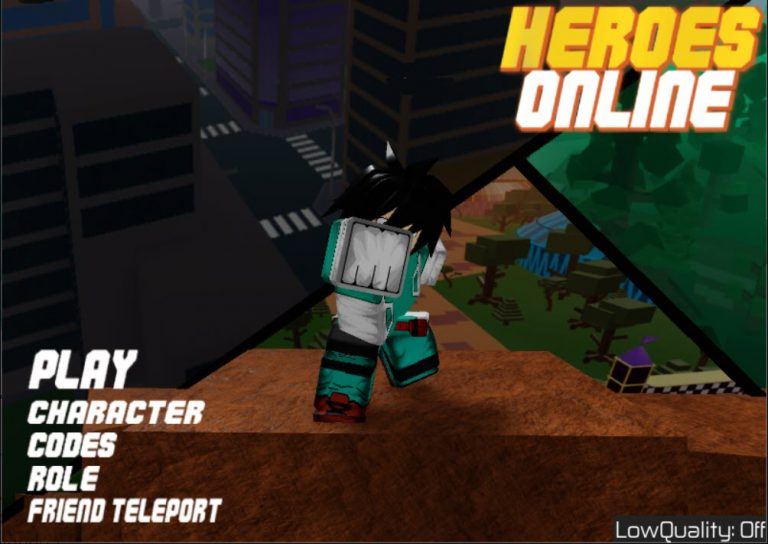 If you're a fan of My Hero Academia, then you need to check out the Roblox recreation — Heroes Online. And before your start the adventure, take a look at the code list below and get yourself an awesome head start.
Latest working codes
These codes have been verified. But mind the capital letters when you claim them.
| | |
| --- | --- |
| CODE | REWARD |
| 2kids | 5 Rare Spins |
| Bluebird | 3 Epic Spins |
| Tsukuyomi | 8 Epic Spins |
| TheLastOne | 12 Epic Spins |
Expired codes
Unfortunately, these codes are out of date and don't work any more.
TomuraCrisis
BLOODLINES
Bizarre
Iggy
VolumeWinning
2018
ErenYeager!
Gentle
DelayPlatinum
YareYare
Rebirth
Grateful
Witcher
Heroborne
LilDeluxe
shinobiX
sansOnline
hallowhallowOnthewall
season4
Bloxxit
VillainsOnlinnne
Bloxnote
Mentoris
Lawliet
Jannnuaryy
Relllease
Shinnnobi
Onnnline
Naturia
GearGearNoMi
LegendSwords
How do I redeem codes in Heroes Online
Once you've got the latest working codes, you can follow these steps to use them in Heroes Online:
Launch Heroes Online.
At the main menu, click CODES.

Click the input area and type or paste your code. Then press Enter and enjoy.

How can I get more codes
It seems that currently the only active source of codes is the official Twitter of Heroes Online, which also includes all the latest events and updates. So you can stop frequenting other platforms such as Discord and YouTube if you want the latest exclusives.