[NEW] Roblox Conqueror Piece All Redeem Codes – Feb 2021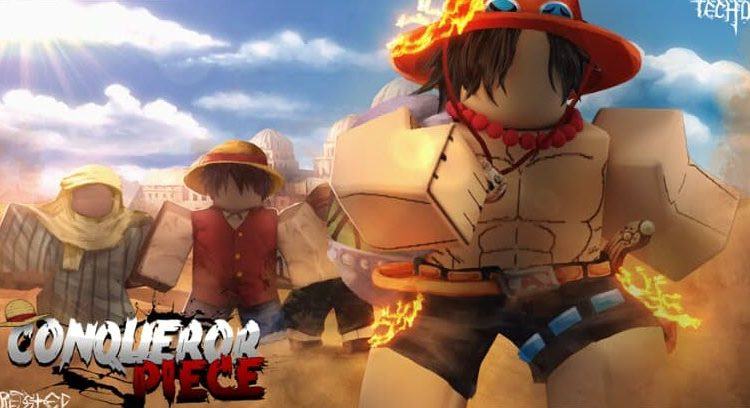 The new Conqueror Piece is finally out. If you desire more power in the game, you can always get a head start with some free redeem codes. To save you the hassle, we've put together all the working game codes down below. Act quick before they slip away!
How to redeem codes in Conqueror Piece
Once you get hold of any codes, simply follow these steps to claim the freebies:
Launch Conqueror Piece and enter the game.
At the bottom left corner of your screen, click the CODE button.

Click the question mark and type or paste your code. Then click Redeem to check if the code works.

Working codes (February 2021)
The codes below have been verified. And we'll try to keep the list up to date.
| | |
| --- | --- |
| Code | Goodies |
| MonDelay4 (New) | Remove Df |
| MonDelay3 (New) | Reset Stats |
| MonDelay2 (New) | Reset Stats |
| MonDelay1 (New) | Reset Stats |
| Update1 (New) | Reset Stats |
| Fixed!!! | Reset Stats |
| Shutdown!!! | 1500 beli |
| Released!!! | 500Beli |
| 2SS | 1500 Beli |
| ConquerorPiece | Reset Stats |
| SmallUpdate! | Reset Stats |
How to get more codes
Roblox game codes are usually released when certain goals are met. So if the codes above don't give you the goodies you want, make sure you like and favorite the game on Roblox. Additionally, you can stay tuned to the official Discord so that you won't miss out on any new giveaways.
Bonus: Top Roblox game codes
If you're a Roblox aficionado, you might want to check out codes of other popular games:
Want more codes for other Roblox games? Check out our Roblox Games Codes page!
Bonus: Robux deals
Want to buy some Robux but don't know where to begin? Don't worry, we've got you covered. Down below we put together some popular platforms for your Robux needs. Simply choose the one that suits you the best.
(Note: Rates updated in Feb 2021 and might vary in time and countries. Third party platforms like RBX.place might run out of stock occasionally.)
Don't want to spend real dollars on Robux just yet?
Check out our guide on how to get free Robux