[Updated] My Heroes Sea Full Codes List September 2023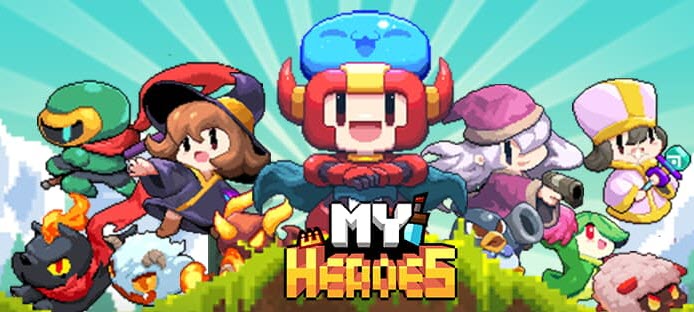 If you enjoy the retro style pixel ARPG, then My Heroes Sea is just the one for you. And before you start teaming up for a new adventure, wouldn't you like some nice goodies to gain an awesome head start? Here we've compiled the complete code list down below, grab some freebies before they get cold!
How to redeem codes in My Heroes Sea
Currently the rewards of codes include mostly Gold, Skill Token, Glamstone and Diamond. Once you've got any codes, simply follow these steps to claim the in-game goodies:
Launch My Heroes Sea and enter the game. At the top right corner of your screen, tap the gear icon to open settings.

In the pop-up window, tap Get Prizes.

Tap Enter a redeem code and type or paste your code. Then tap Get Prizes. (If you're not seeing any prompts, check your mail for the rewards.)

Working codes
The following codes have been verified. We don't know when they'll expire so act quick before they fly away.
| | |
| --- | --- |
| Code | Rewards |
| Q4ZJ5CU78XZ | x200 Diamond |
| R9PPHA32G9K | Free rewards |
| PRCQWX2U8WF | Free rewards |
| MH2021 | x10 Weapon Token, x1 Mythic Skill Token |
| HERO2021 | x10 Weapon Token, x1 Mythic Skill Token |
| U6KEXH27WG4 | Free rewards |
| DTY2AP57P3U | x1 Reservation limited hat, x50 Diamond |
| 97BUYAQQ3NV | x500 Glamstone, x2 Weapon Token, x302,000 Gold, x2 Rusty Key |
| AF6XC5BBJW8 | x2 Skill Token, x20 Sanguinite, x2 Res Token |
| BQXUU8W4R57 | x1 Mythic Skill Token, x150 Diamonds, x1,000 Glamstone, x40,000 Gold |
| MKYA5FPKDHU | x2 Mythic Skill Token, x1 Rusty Witch Key, x150 Diamonds |
How to get more codes
Since My Heroes Sea is a new indie game, right now the most effective way of getting more codes is to stay tuned to the official Reddit, if you don't wish to spend too much time digging posts in the official Facebook. Additionally, you can bookmark or check back this page as we'll keep a keen eye for you.