Era of Legends is a MMORPG available on Android. If you're playing this game, don't miss our list of Era of Legends promo codes to claim free in-game stuff such as pets.
Era of Legends Promo Codes
Here's a list of Era of Legends promo codes. If you find any codes that has expired, please let us know in the comments so we can remove it. Thanks!
CODE
AADOxiSOGnBkOPVU
AADLyjeVyxbDODbX
AADKjREBTKKtTxOj
AADJeDQGQICOPgLK
AADIriSdSIqHrpSR
AADFmlxAVrSbgjlq
AADEfFtXXmLfanRw
AADDkcdSSaoShRCQ
How to Redeem Era of Legends Promo Codes
Redeeming a gift code in Era of Legends is a fairly simple task, but you need to reach11 level then follow the instruction below:
1. Launch the game.
2. Tap Awesome Events icon on the top-right corner of your screen.
3. Tap the Code Redeem button.
4. Enter the promo code and tap Redeem to claim your rewards.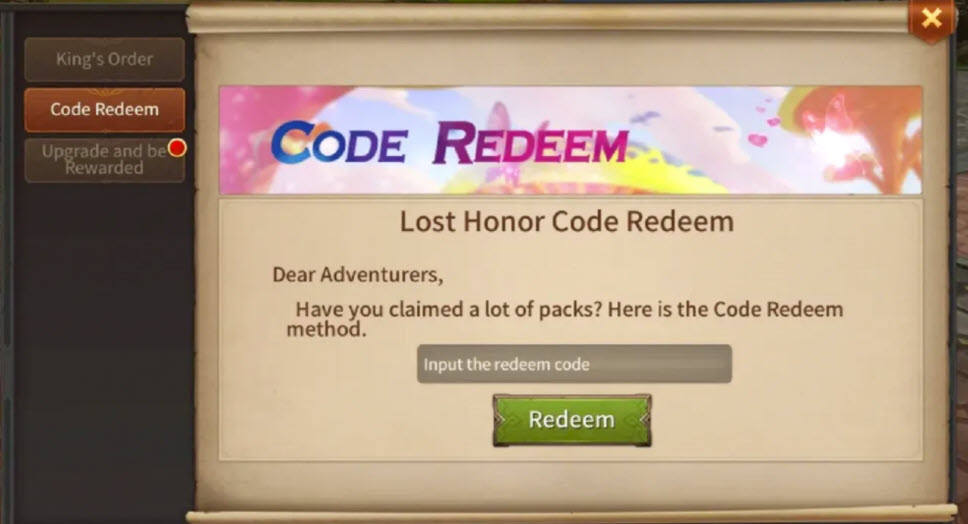 So that's for this post. Hopefully, it helped. We'll add more codes to the list once there're new ones comes out. If you want to stay ahead of the curve, don't forget to bookmark this page and check back! Feel free to leave a comment below if you have any questions or suggestions!