Neutral Tandem Phone Number Lookup – Find Out Who Owns the Number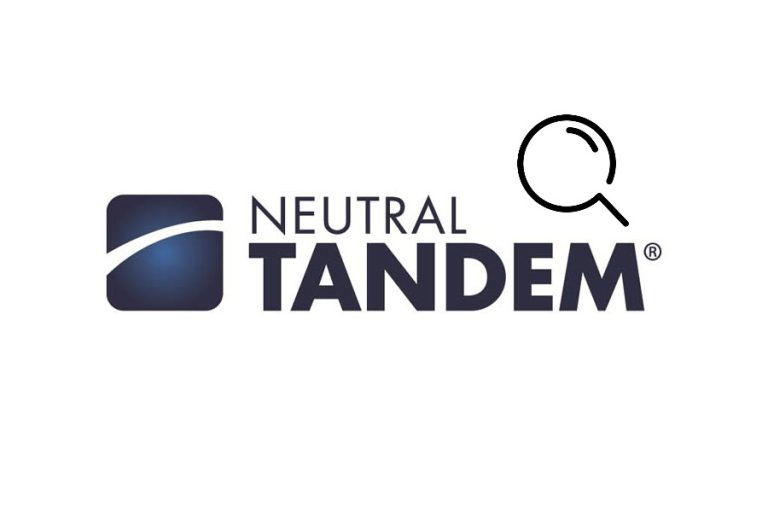 Neutral Tandem Number Lookup
Find Owner's Name, Address & More!
Ever received a phone call from "Neutral Tandem – XX (a state name, eg. Alabama) LLC"? The caller is probably a stranger to you but they seem to know about you and even try to sell you products, which is annoying and concerning. If you wonder who's behind the call, there are some legit ways to look up the Neutral Tandem phone number.

Takeaways

Neutral Tandem phone numbers are toll free and VoIP, internet-based


Tracking logic: through digital traces and registered public records


The simple way: Use a people search service with reverse phone number lookup feature


The easy prevention: Use a built-in app to monitor future spam calls
How to look up a Neutral Tandem phone number?
Neutral Tandem, also known as Inteliquent, is a telecommunication provider selling toll free VoIP numbers. These phone numbers are internet-based, but work just like normal landline or cell phone numbers. However, when they call you, they would probably show themselves all for the same ID on your screen.
And that's why sometimes the scammers would make use of a Neutral Tandem phone number to disguise themselves and to get access to potential customers. Still, VoIP numbers are trackable. They are associated with online accounts on the provider's network, which are tied to real public identities of people and organizations.
Method 1: Reverse look up the phone number
The easiest and most effective way to search a Neutral Tandem number is to run a reverse phone number lookup. It's done by professional phone number lookup websites that allow you to search detailed public record information about the number when available. We'll introduce you to two of the best-known ones we've tested and trust.
1. BeenVerified

BeenVerified is a leading people search product with a huge phone directory. It combs and cross-references millions of public records, in which the contact info is particularly abundant. You may find other phone numbers, emails, addresses and even work history of the number owner in the search report.
1) Go to BeenVerified.
2) Enter the Neutral Tandem phone number and click Search.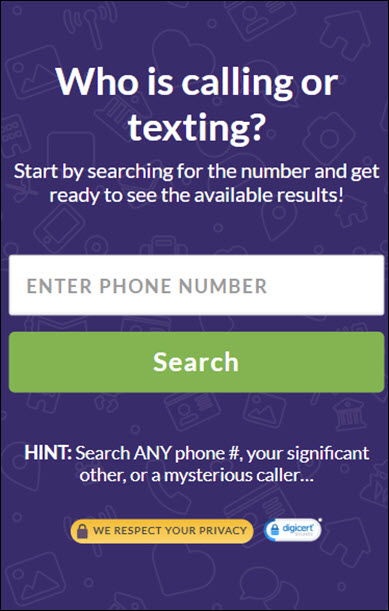 3) BeenVerified would offer you a thorough report on the most potential owners in just a few minutes. To raise the accuracy, you may switch on the button for High Confidence Data Only. Then you could see the names of the potential owners. Click on any of them and their personal report is open.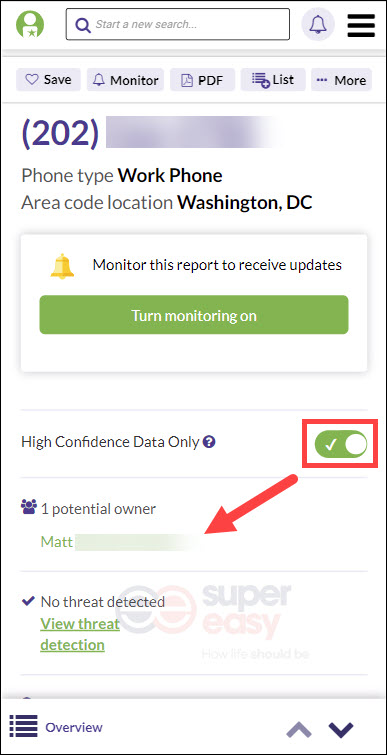 4) If you don't care about the owner information, but rather try to figure out how risky and suspicious that the phone number might be, you could stay on the phone number report page, click Overview and dive into the relevant details here.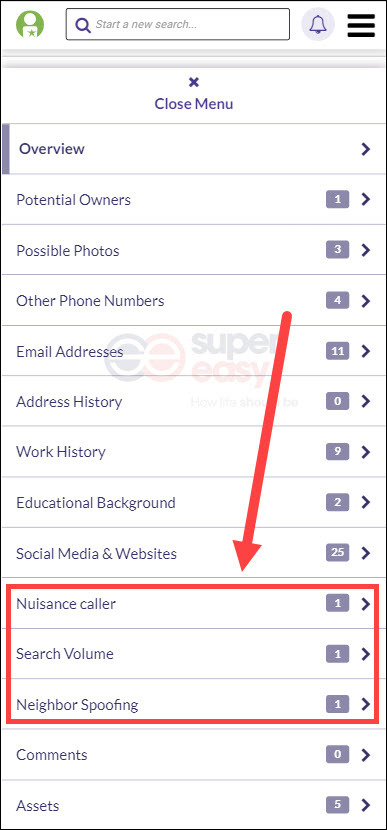 5) If you want to dig more information about the owner, visit their individual report. It contains details about them, including their other phone numbers, emails, addresses, and social media profiles, if available.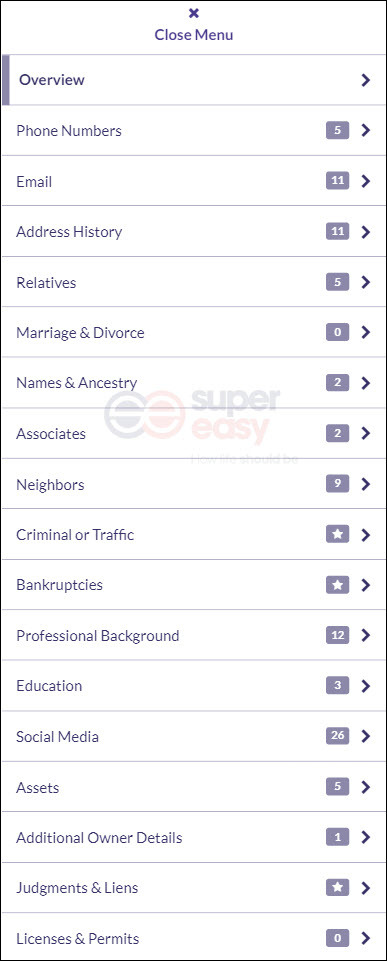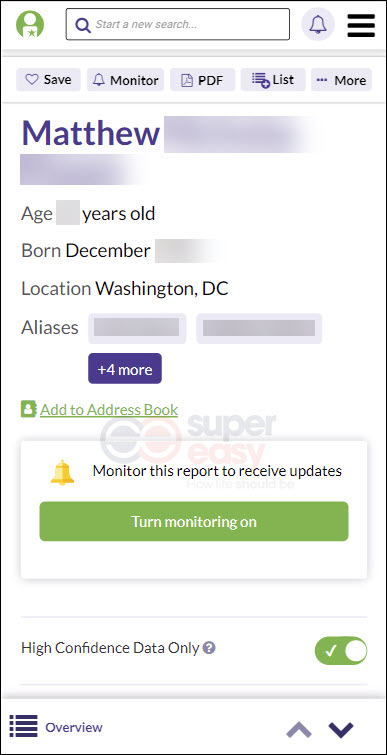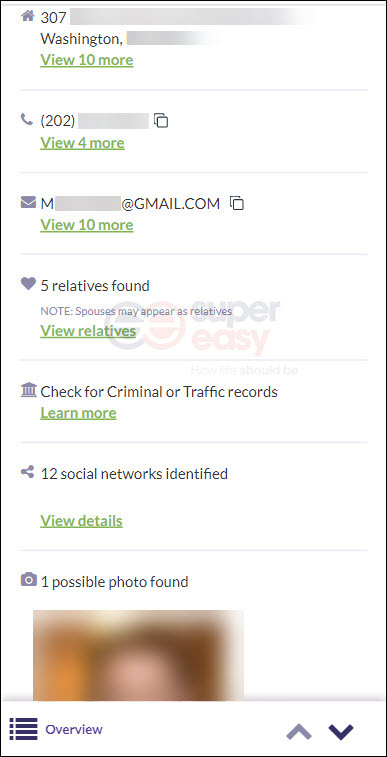 2. Intelius

Intelius offers one of the best phone number lookup services with millions of public record sources, allowing you to get available details in all kinds of areas about a phone number, including potentially the owner's real name, address history and even criminal and traffic records.
1) Go to Intelius Phone Number Lookup.
2) Enter the Neutral Tandem phone number and click SEARCH.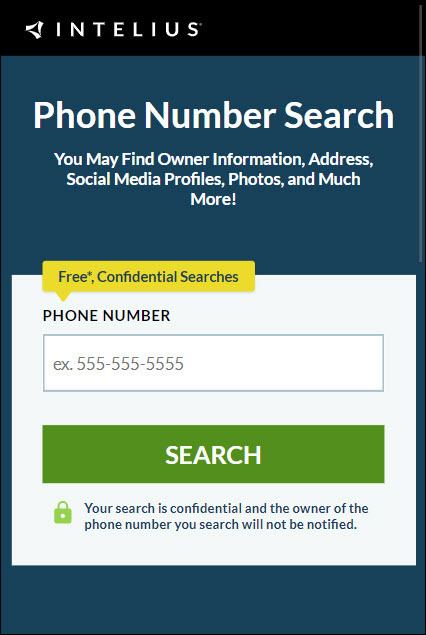 3) Wait for Intelius to generate the report. Click OPEN REPORT and you may be able to unlock the potential owners and other related information indicating the activities of this Neutral Tandem phone number.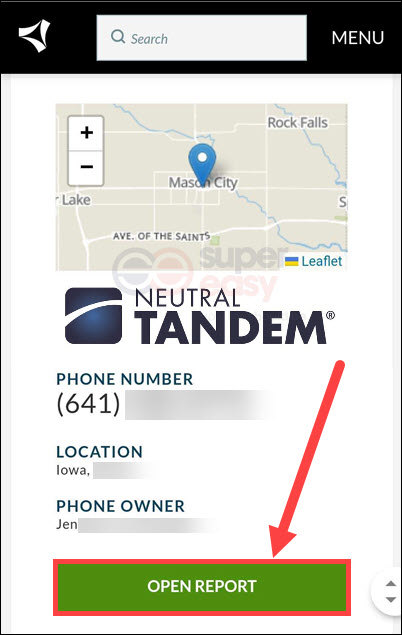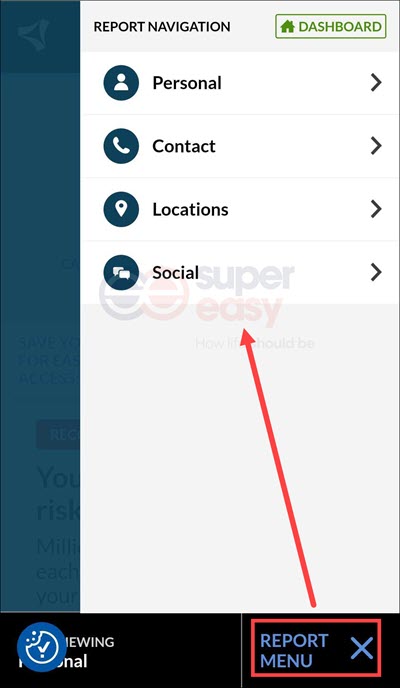 4) Click VIEW BACKGROUND REPORT to access the details about the Neutral Tandem phone number owner. You could see their detailed contact info, associates, criminal records and social media profiles.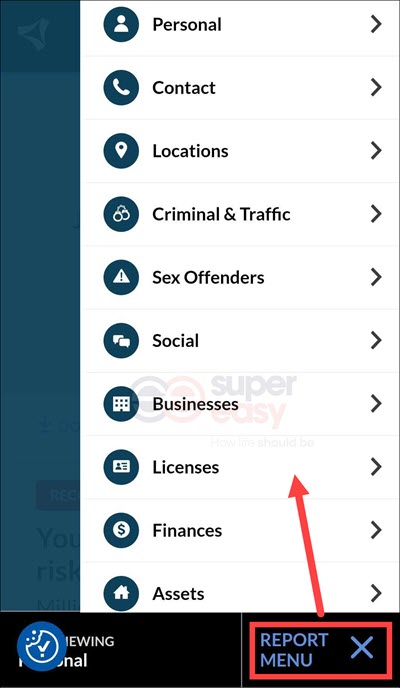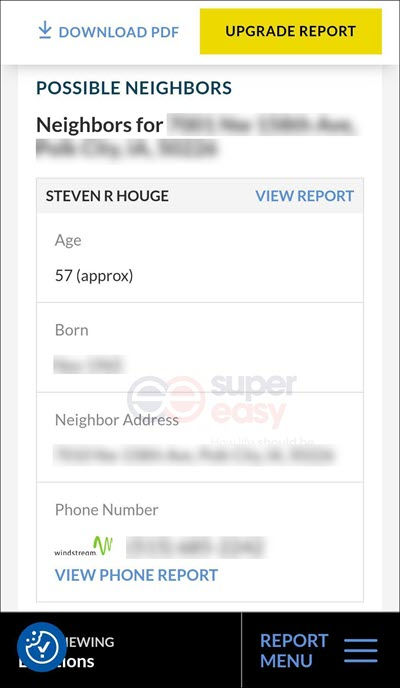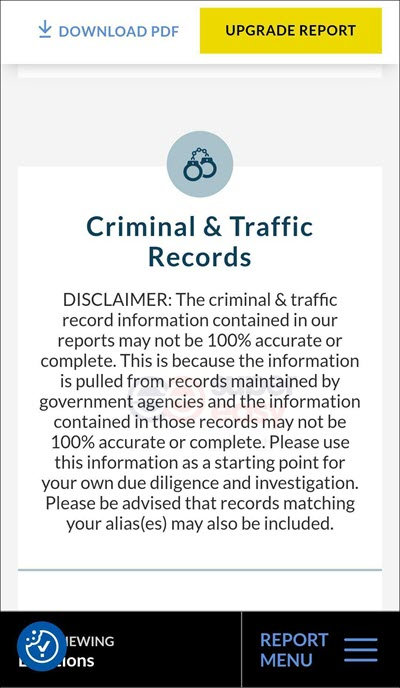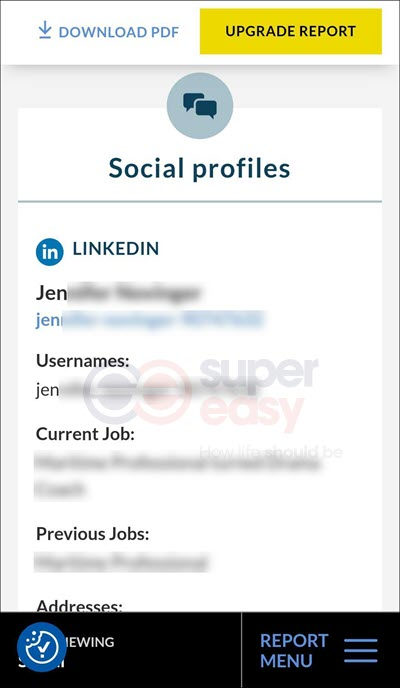 Method 2: Use a Free Search Engine
If you don't feel like using paid services, you can always turn to the free search engines such as Google. If the Neutral Tandem number you're looking up is actively used, it may leave tons of digital footprints for Google's algorithm to grab. They may be enough for you to identify and even locate the number owner.
1. Open Google.
2. Type in the Neutral Tandem number and press Enter on your keyboard.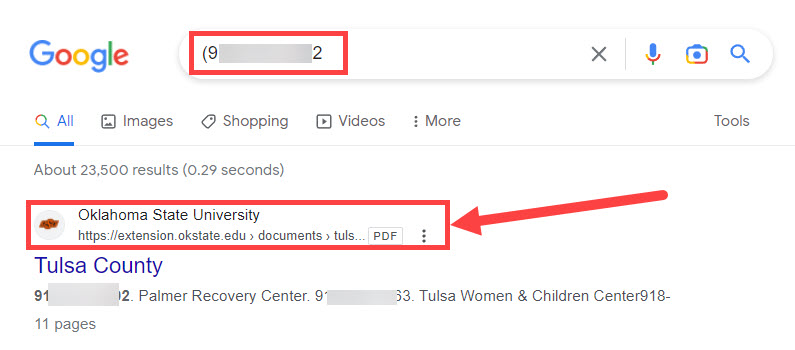 3. Scroll down to select results that help you locate the owner.
If Google returns you nothing useful, chances are the number is not often used or is registered quite new, and the related information hasn't been indexed. Besides, Google's search engine doesn't focus on people search area. Data from the deep web and many restricted social media sites is not always accessible on Google.
Method 3: Block spam calls with Truecaller
If you want a built-in function to identify the basic information right on the call, you can give Truecaller a try. It's an app that can show you who's calling and block the spam calls simultaneously when your phone is ringing.
So if the Neutral Tandem phone number harassing you is from a verified scammer or a robot-catfisher, the app may clear it for you right away. It also involves a simple reverse phone lookup feature. Both Android and iOS systems are applicable to it.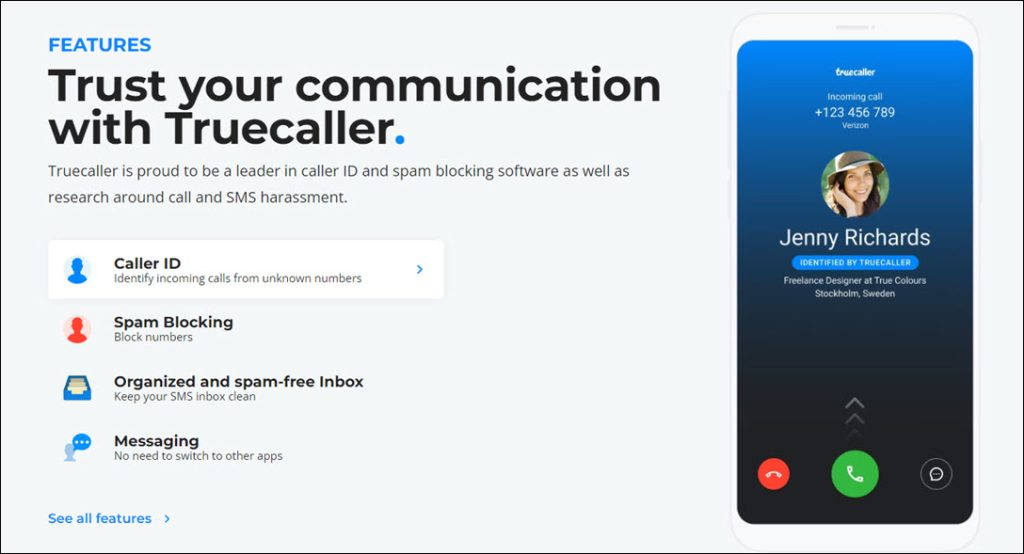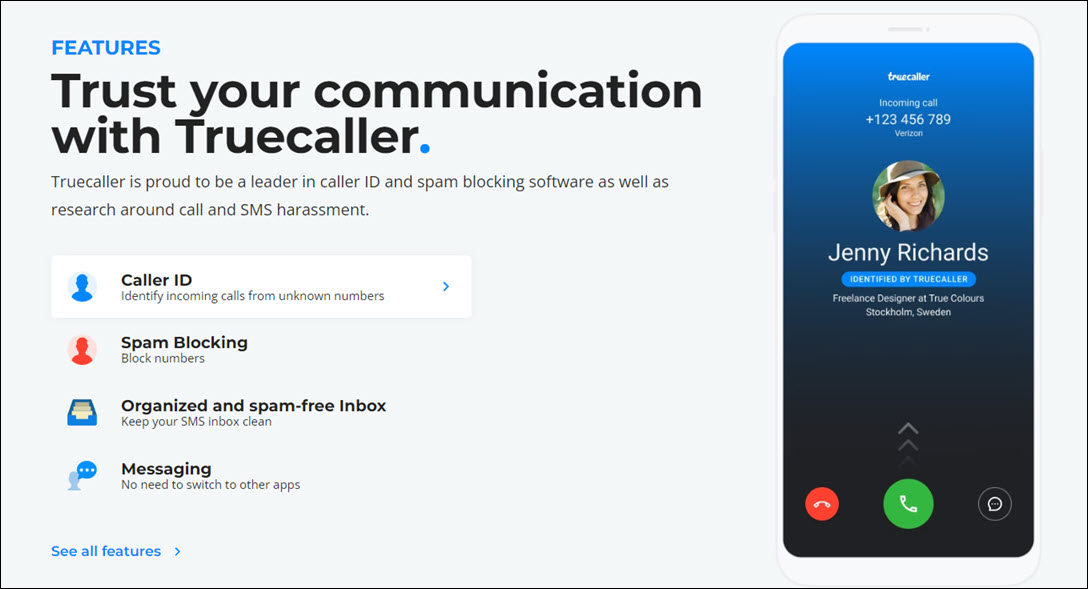 Although Truecaller is favored for its immediacy and simplicity, flaws also occur here. Not all spam calls can be recognized, so long they're not marked by any customer or by the system. While Neutral Tandem numbers are usually supplied for business use, it might be harder for Truecaller to filter the ill-intended ones. Also, the free use of the app always comes with ads, and it doesn't support all regions.
---
That's all about how to trace a Neutral Tandem phone number and its owner. If you want a thorough background check on the owner, people search engines like BeenVerified and Intelius might be one of the best choices for you.
The report images of the people search tools are from sample reports. Actual reports may contain more or less information. All product names, logos, brands, trademarks and registered trademarks are property of their respective owners.
The methods in this article provide you with easy access to public record information, but without a guarantee for accuracy and may include links to websites not listed as a Consumer Reporting Agency (CRA). Information acquired from these bodies is illegal to be used for employment, housing, credit, and other purposes alike, according to laws such as the Fair Credit Reporting Act (FCRA). If you're not sure whether your use of our methods is appropriate, click here for details.