How to Find Who Are My Neighbors on My Street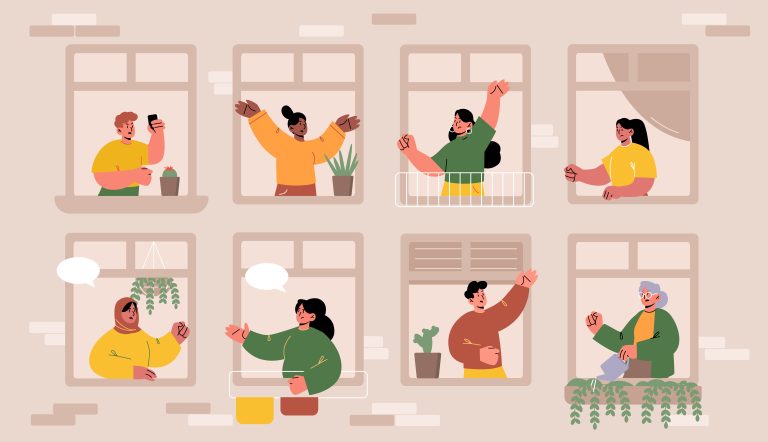 Reverse Address Lookup
Find out who lives next door to you secretly and lawfully.
It's become natural that we don't interact with our neighbors nowadays. While knowing your neighbors isn't exactly necessary anymore, knowing stuff like who they are, what they do for a living and whether they have criminal records is a totally different and crucial thing.
Are you scoping out a few neighborhoods for your next new home? Or getting curious or even suspicious of your current living environment? If that's the case, you're at the right place! This article will provide you 3 ways to reveal basic information about your neighborhood.
Option 1: Find out Who Your Neighbors are with Intelius

Intelius is a powerful search engine on the market that provides comprehensive public data about people. It allows you to find all the related information about a property, including its neighborhood, by simply entering the address you wish to search for. It will display a comprehensive yet easy-to-understand report on the address you are interested in. You can find someone who lives next door to you in this report and further your search and dig deeper into that person.
Follow the steps below to find out who your neighbors are with Intelius:
Go to the search page of Intelius.
Enter the address and click SEARCH.
Wait a few seconds for Intelius to search its database. Once it locates a match, a detailed report will be available to review upon purchasing a membership plan. Simply click Neighbors and jump to this section.
Option 2: Reverse Address Lookup with BeenVerified

As a strong People Search tool that enables easy and affordable access for people to public record information, BeenVerified allows you to search for possible neighborhood demographics and safety of a property by putting the address in its search box. It keeps track of the status of a report and gives instant notifications whenever a detail about the subject is changed as well.
Here's how to look up an address with BeenVerified:
Select Address Lookup, enter an address and click SEARCH.
It may take a few seconds for BeenVerified to scan its database. BeenVerified will then return a neat and detailed report disclosing the neighborhood information of the property when available.
Scroll down to the Area section and find out more.
Option 3: Find Who Lives Near You with Spokeo

Spokeo is a powerful people search engine that collects data from government agencies and 120+ social networks. Its strong database allows you to look up any address and search for its associated neighborhood information.
Follow these steps to find who lives next door to you with Spokeo:
Enter an address and then click Search.
You'll see a complete report including who your neighbors are in just a second.
That's the end of this post. Hope you'll find these methods helpful in conducting a reverse address search to find out who your neighbors are. If you have any questions or suggestions, please don't hesitate to leave us a comment below, thanks!
Credit: Image by upklyak on Freepik