NADA Car Value Report | Vehicle Valuation by VIN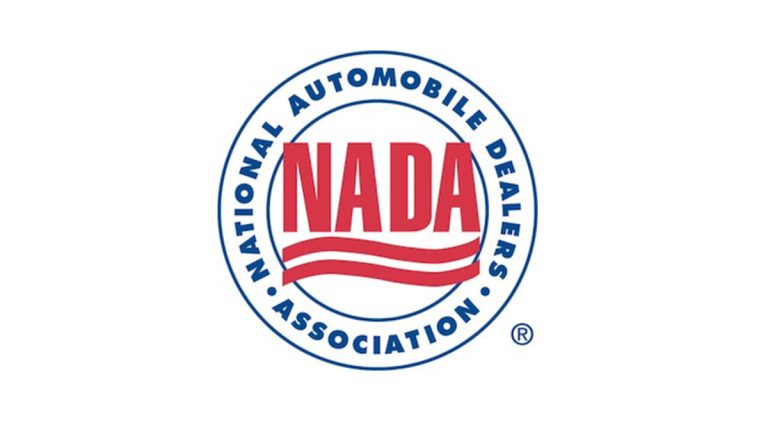 Car Value Estimator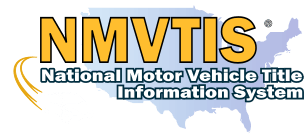 Powered by an Approved NMVTIS Data Provider
Reasons may vary when people acquire an online car value calculator, be that an official one or a third party. Whether you plan to purchase a new or used car, or sell your old vehicle, you can always get a NADA car value report easily.
What's NADA?
The NADA (National Automobile Dealers Association) is a national trade group featuring the membership of thousands of car dealers across the United States. Founded in 1917, it now has more than 16,000 franchised new-car dealer members.
For years, car dealerships have relied on the NADA as a resource when they needed to find the value of a used car. Luckily, it has made its data available to the public later and has added new car pricing to its used car values.
What's worth mentioning is that the NADA Used Car Guide is currently owned and operated by J.D. Power since 2015, which is now responsible for its valuation data. J.D. Power is a global marketing information services company providing performance improvement, social media, and customer satisfaction insights and solutions, and a division of McGraw Hill Financial.

How does NADA value a car?
J.D. Power offers multiple methods to obtain estimated vehicle valuation. Firstly, you can opt for Autos, Motorcycles, Boats, and RVs. Then, search by one of the following types.
Car Value Calculator
Get vehicle estimated value by License Plate
Research by Body Style
If you decide to research vehicle by body style and click one of them (e.g. SUV), you'll encounter these questions:
The makes
The vehicle year and model
Vehicle trim
Your zip code
Condition (new for 0-999 miles and used for over 1,000 miles)
Options (price with standard equipment or others including wheels, primary paint and more)
After answering all the above questions, you can see what prices other people paid for this car after negotiating with dealers. Also, you can check the specifications including drivetrain, engine specifications, safety, tires, wheels and many others.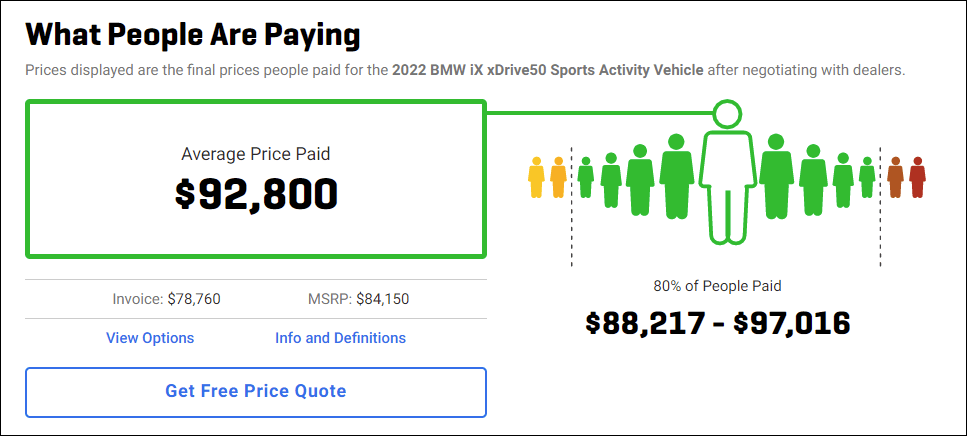 The number is rough, however. That's because it only considers the general factors affecting the car value such as years, miles and area. But accident records, recalls, service history and others are also important for car valuation.
Vehicle History Report by VIN
This function is powered by AutoCheck, a part of Experian. It analyzes the specific condition of a vehicle by collecting records from public information sites. Just enter a 17-digit VIN and it will produce a report to you revealing the accident records, accurate mileage with odometer check and more.
However, to view the full report on AutoCheck, you need to pay for it, which is quite expensive. A single report costs $24.99, and 5 reports for 21 days $49.99. If you want to search for many vehicles, this isn't cost-efficient.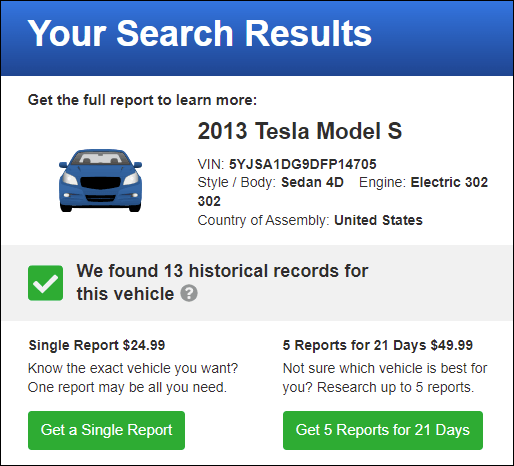 NADA alternatives
Since NADA is not that budget-friendly, here we recommend 2 alternatives which are approved NMVTIS data providers.
1. BeenVerified
Being an approved NMVTIS (National Motor Vehicle Title Information System) data provider, BeenVerified provides VIN lookup and license plate search. By either of them, you can get a detailed report featuring market value, accident history, sale listings, salvage records, theft records, and more when available.
Enter the VIN and click Search Now in the below search box.
Wait for the algorithm to generate the report for you and purchase a membership plan. Once done, you can click the Market Value section and check various values like average trade-in and price range.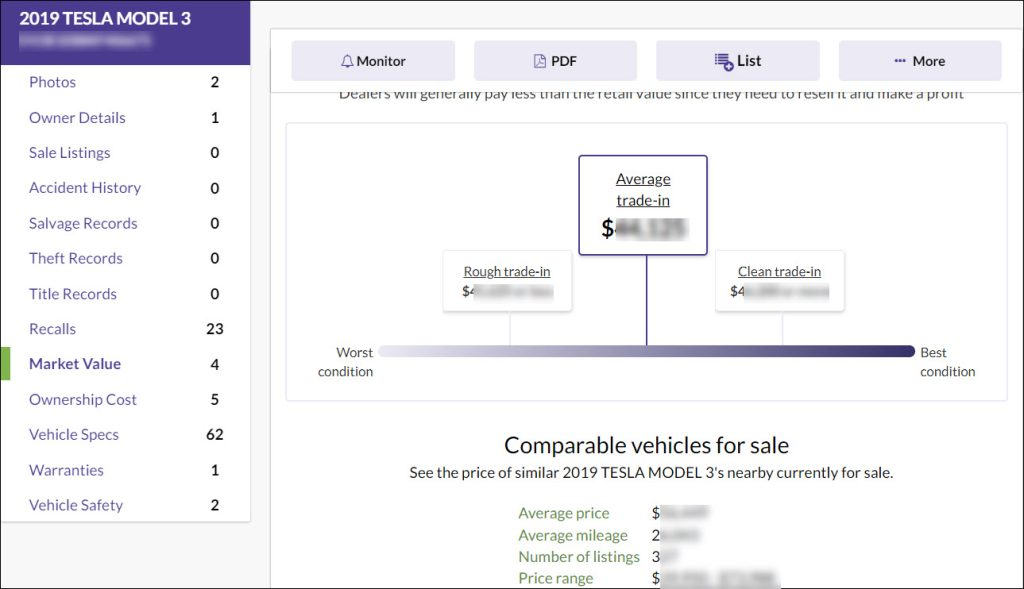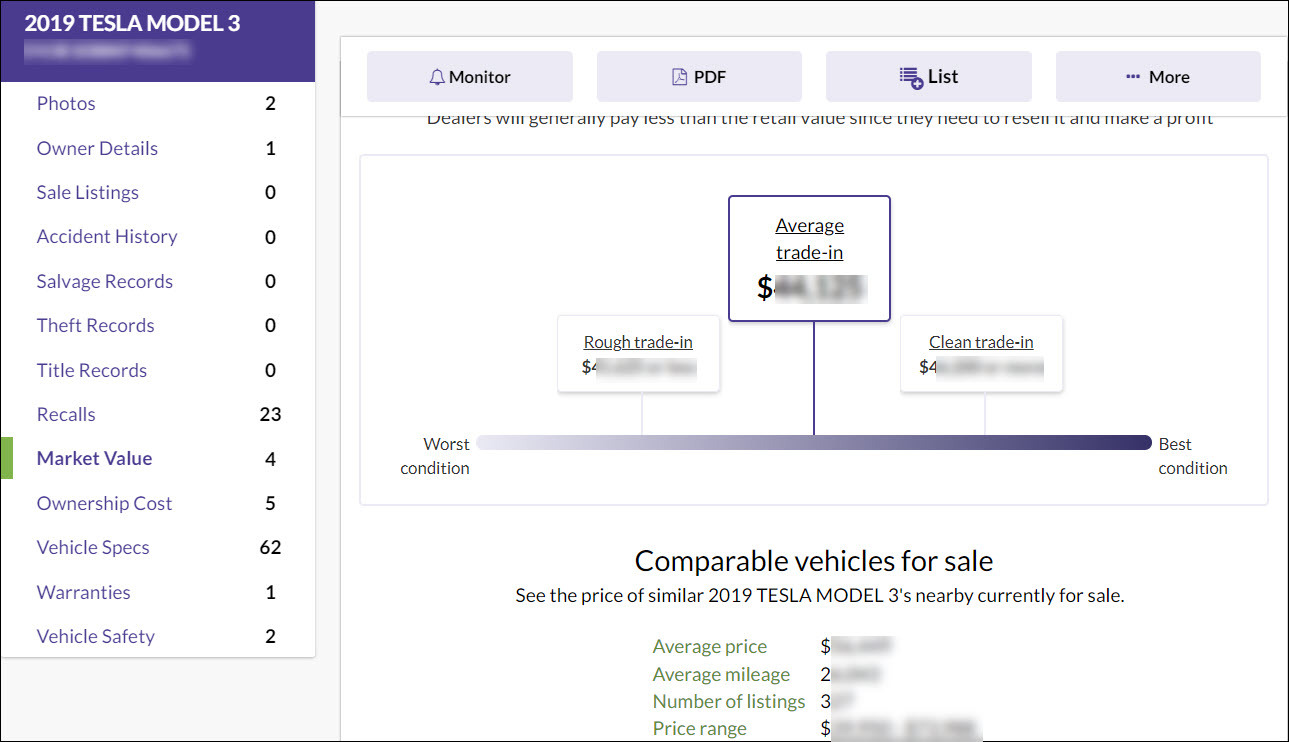 2. Bumper
Bumper is a leading expert in vehicle history and services, accessing data from NMVTIS, JD Power, NHTSA and many other auto industry data sources including state-level government agencies, insurance providers, and auto industry partners. You can search by VIN, license plate, as well as year, make, and model.
Head to the Bumper website and choose your search type. Then enter your vehicle's information and click Search.

Your report will be ready in minutes. After paying to unlock the report, you can check the estimated value, MSRP and more in the report.

What affects the car value?
Mileage — To some extent, mileage equals wear and tear. The fewer miles a car has been driven, the better condition and higher price are assumed to be.
Condition — The damage and repair on different parts of the vehicle make prices different.
Modifications — Most buyers prefer unmodified cars and personal change on cars may limit the appeal of a vehicle.
Color — Classic color or then trendy one? It may bring different prices after years.
Area — Some cars are just more popular in certain cities and states.
Service history — A full-service history adds value to your car.
Accessories — Whether your vehicle has optional add-ons or not. The more accessories it has, the higher the price may be.
Year of made — The age of your car absolutely affects your car value.
Car value definitions
MSRP: stands for Manufacturers Suggested Retail Price and is only for new cars. It's the price auto manufacturers suggest the car dealer selling their products charge for a new car.
Invoice price: what the dealer paid the manufacturer for a car, also referred to as dealer cost. Any price paid to the dealer above it is profit for the dealer.
Transaction price: the total selling price of any new or used car, including the destination fee and other charges. But tax is not included.
Average market value: for a vehicle with no mechanical defects and passes all necessary inspections with ease.
Trade-in value: the amount that a car dealer pays you toward the purchase price of a new or used car in exchange for your old car.
Average trade-in: for a vehicle that is mechanically sound but may require some repairs/servicing to pass all necessary inspections.
Rough trade-in: for a vehicle with significant mechanical defects requiring repairs in order to restore reasonable running condition.
FAQs

Is NADA accurate and reliable?
NADA is a well-established source for vehicle pricing and information, and it's generally considered to be accurate and reliable in the automotive industry. However, it's important to note that NADA values are estimates, and actual market conditions can vary based on factors such as location, demand, vehicle condition, and individual negotiations.

Where does NADA get it's information listed in its guide?
NADA utilizes a variety of resources including auction houses, vehicle sales at dealerships, pricing information from automotive websites, carmakers, and other companies that buy and sell used cars.

What are the common vehicle scams online?
For example, a buyer may send a check for more than the agreed-upon amount, claiming it's a mistake and asking the seller to refund the excess. The initial check may be fake, and the seller could lose money when the check bounces.
What's more, some scammers list vehicles that don't actually exist. They may provide fake details and photos to lure potential buyers into making payments or sharing personal information. Fake or altered vehicle history reports are available to misrepresent the condition of a vehicle.
The methods in this article provide you with easy access to public record information, but without a guarantee for accuracy and may include links to websites not listed as a Consumer Reporting Agency (CRA). Information acquired from these bodies is illegal to be used for employment, housing, credit, and other purposes alike, according to laws such as the Fair Credit Reporting Act (FCRA). If you're not sure whether your use of our methods is appropriate, click here for details.