How To Check My Car Value – Carfax & Best Alternative Estimators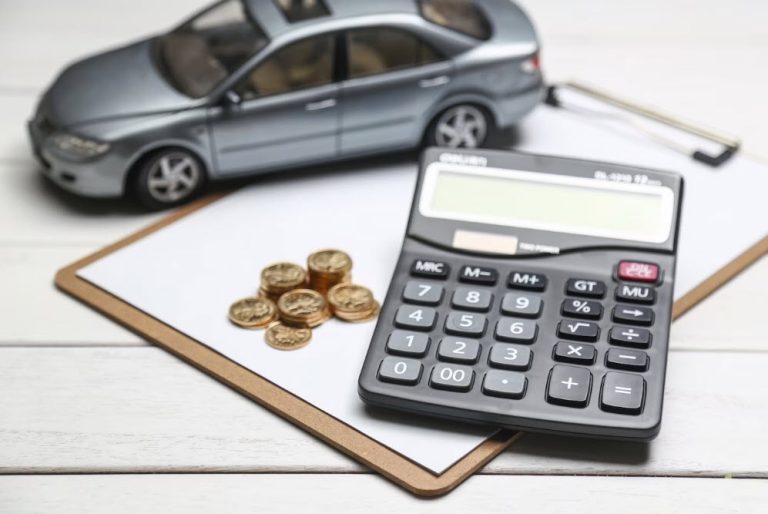 Check My Car Value
Enter VIN number to check the car's market value & more.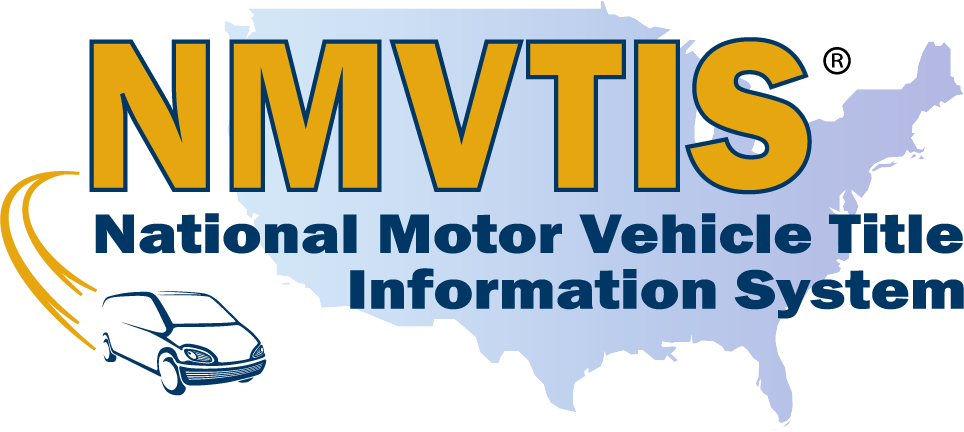 Approved NMVTIS Data Provider
In the vehicle history report of Carfax, an estimated market value always appears at the beginning. Though Carfax is trustworthy and we could just take that number as the reference price for no doubts, still how did it come up? And can we ourselves get command of the value analysis or is there a better alternative tool for more information? Read on to find the answer.
1. My car value on Carfax
Used Car Values is where Carfax provides vehicle market value check service. To run a car value check is rather simple here.
1) Open the site and enter your zip code and VIN / license plate, click Get Carfax Value.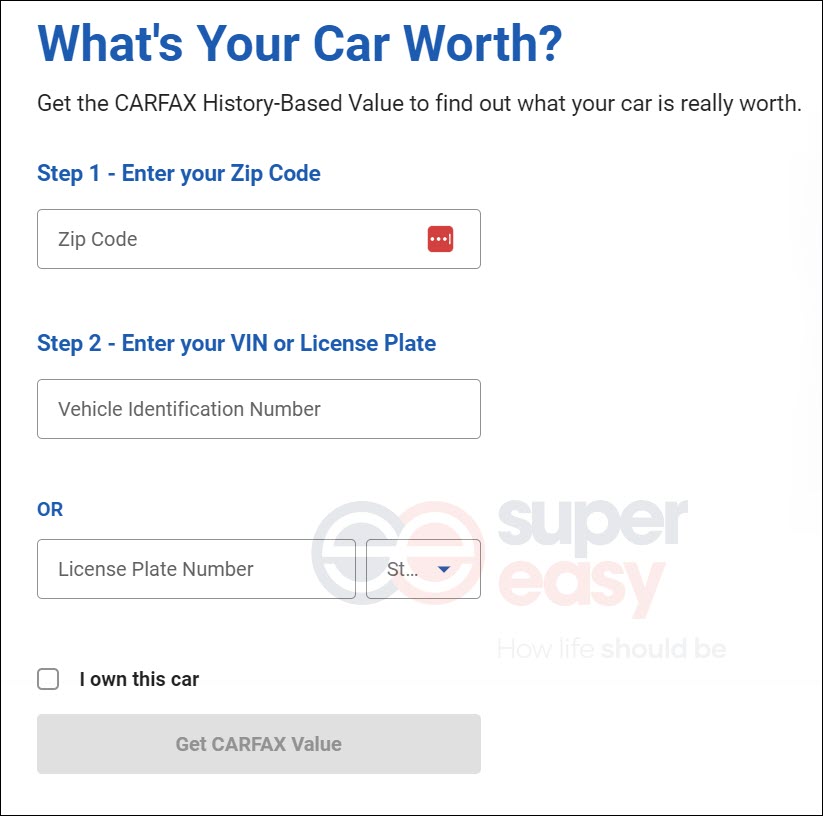 2) Move the condition button to FAIR, GOOD or EXCELLENT, you'll see the market values in these three different vehicle conditions.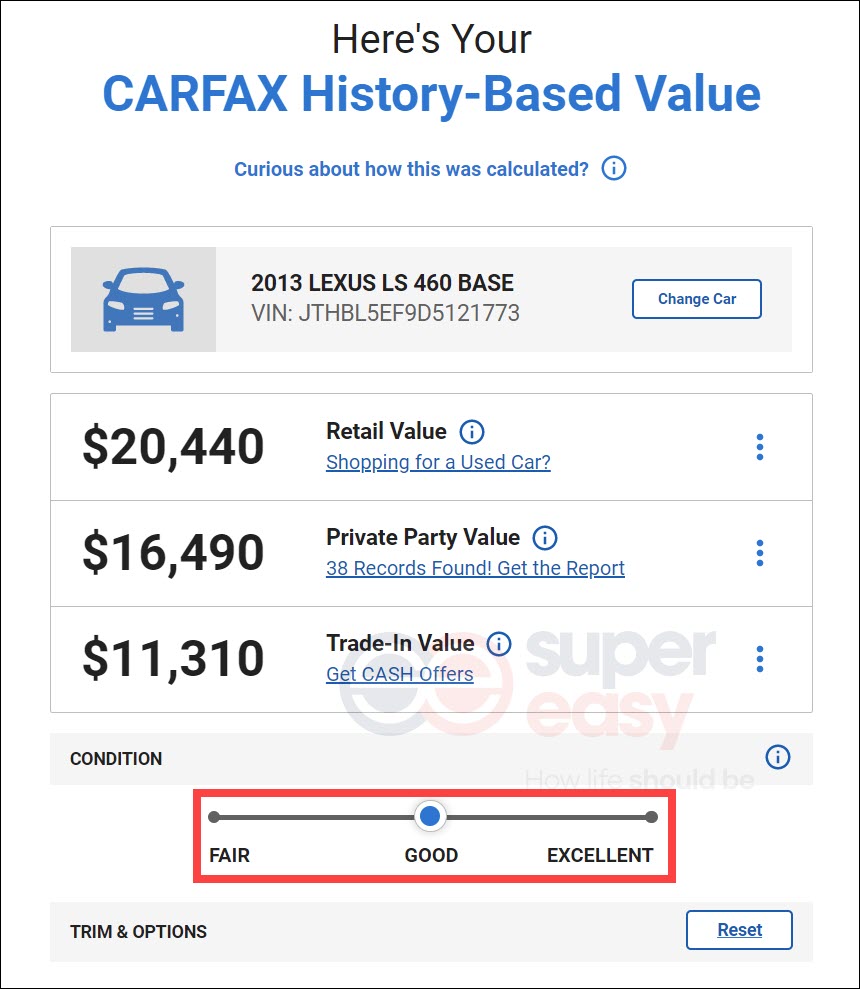 That's it. The three estimated results for retail value, private party value and trade-in value.
2. Can I get more information over car value on Carfax?
You can get into details of the vehicle by purchasing the vehicle report (One for $44.99) on Carfax. But even in the report, you can get no further market value analysis.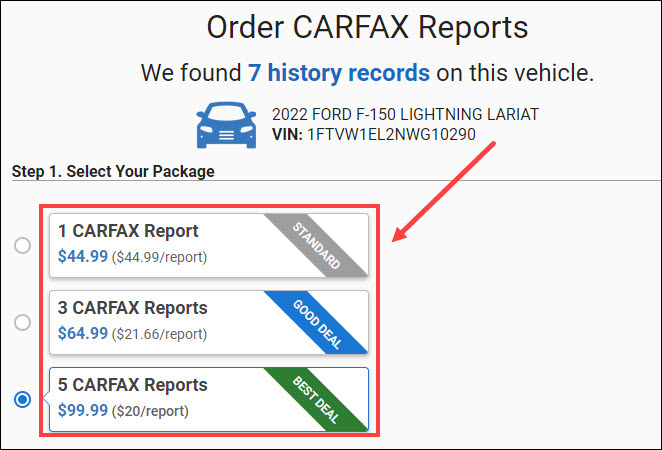 The car value is the first module in the Carfax vehicle history report. And all you can see here is the factors affecting Carfax's estimation on your car as well as two final numbers for the market value.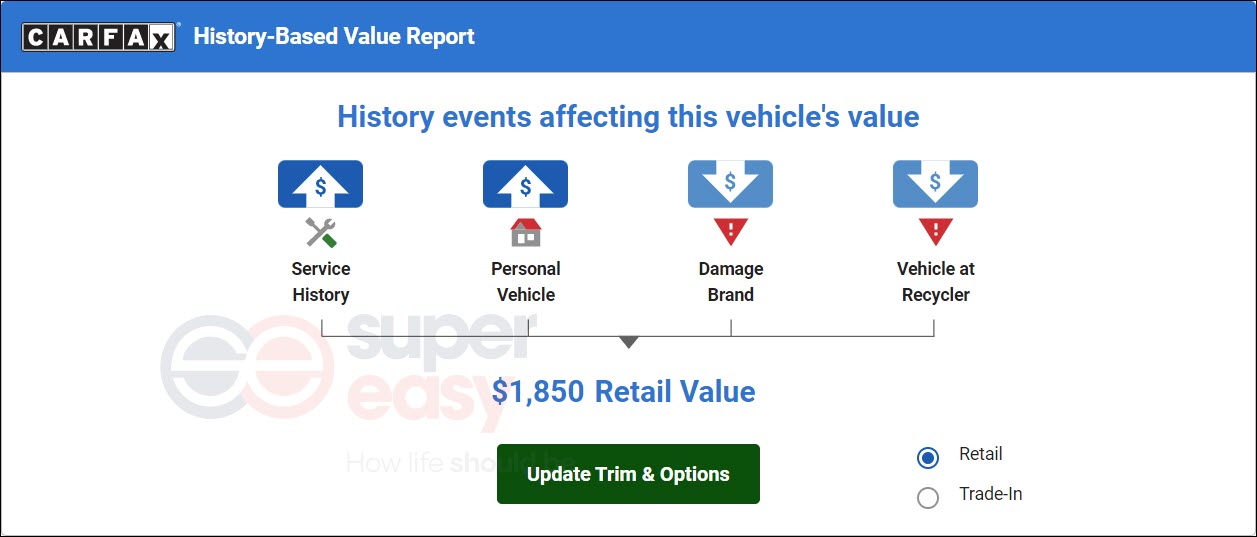 3. Best Alternatives for estimating my car value
That's all you get from Carfax for your car value. However, when we're selling our used car or trying to purchase one, we want to see more clearly about how the factors affect our car value. And we probably want to know, to what extend we can set it high or press it down.
To cover the more delicate needs on car value estimating, you can try the 3 vehicle search services we tested and trust.
BeenVerified – Filters setting & changes monitoring

BeenVerified is a popular vehicle search tool and is an approved data provider for NMVTIS and many other official sources. The market value information it provides isn't just pure numbers, but you can set filters like mileage and location to see how it would fluctuate in different situations. And for every estimate it gives you a spectrum, where you can see the rough value and the clean one — basically how much the vehicle is worth from the worst condition possible to the best.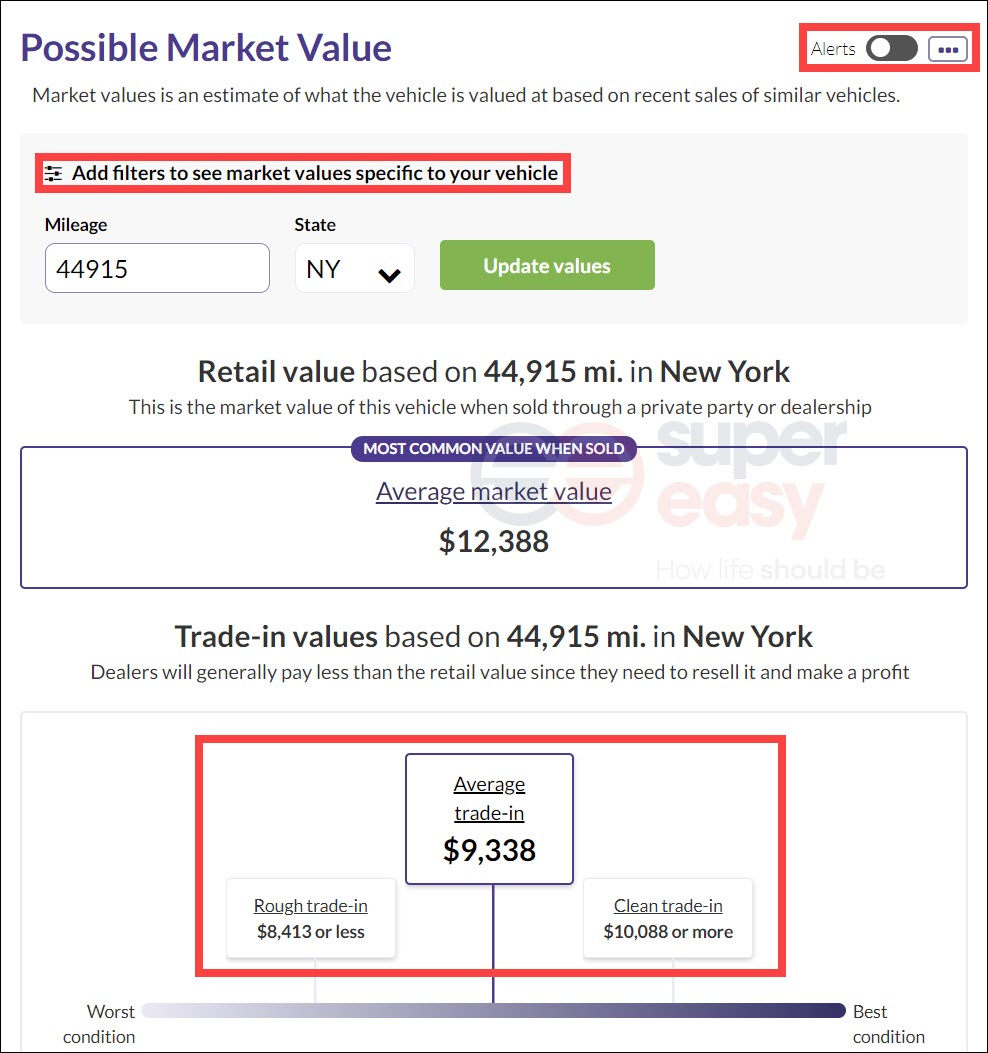 Apart from all this, you can switch on the Alerts button for monitoring the fluctuation of the vehicle's value, as the data BeenVerified uses for this part is all fresh from the top industrial sources.
1) Go to the vehicle search page of BeenVerified.
2) Enter the VIN number or license plate and click SEARCH.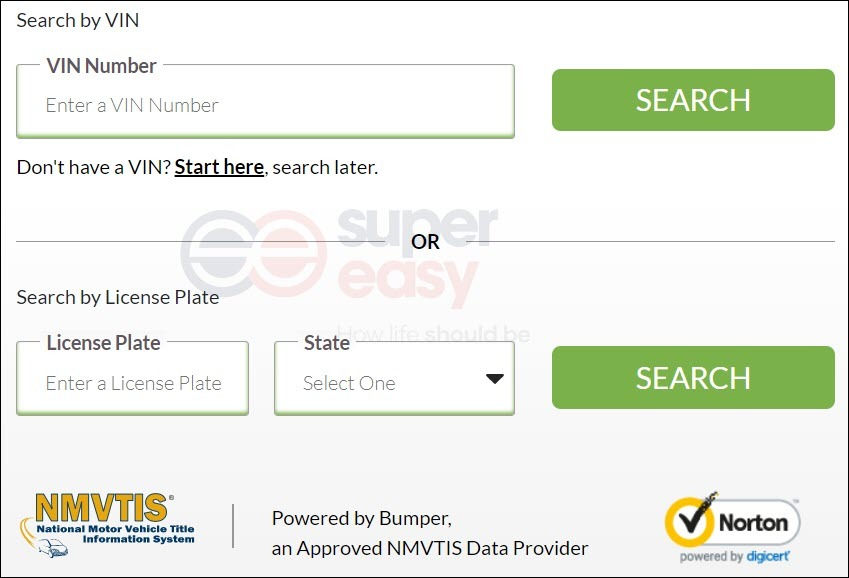 3) Wait for BeenVerified to load the report in just seconds. Then you can explore the car value in Market Value as deep as you like. And the other 13 aspects of records on the vehicle are open for you to review.

Bumper – Trends & patterns of similar vehicles

Bumper is one of the most well-known online auto search engines. It's NMVTIS certified and also cooperates with NHTSA, JD Power and so on. When it comes to checking the vehicle's market value, it features four major filters for you to set and adjust: year, make, model and trims. It offers also a spectrum of estimates for you to refer to. Moreover, it provides insights into the whole market and let you see the real-time data of similar vehicles' trading records.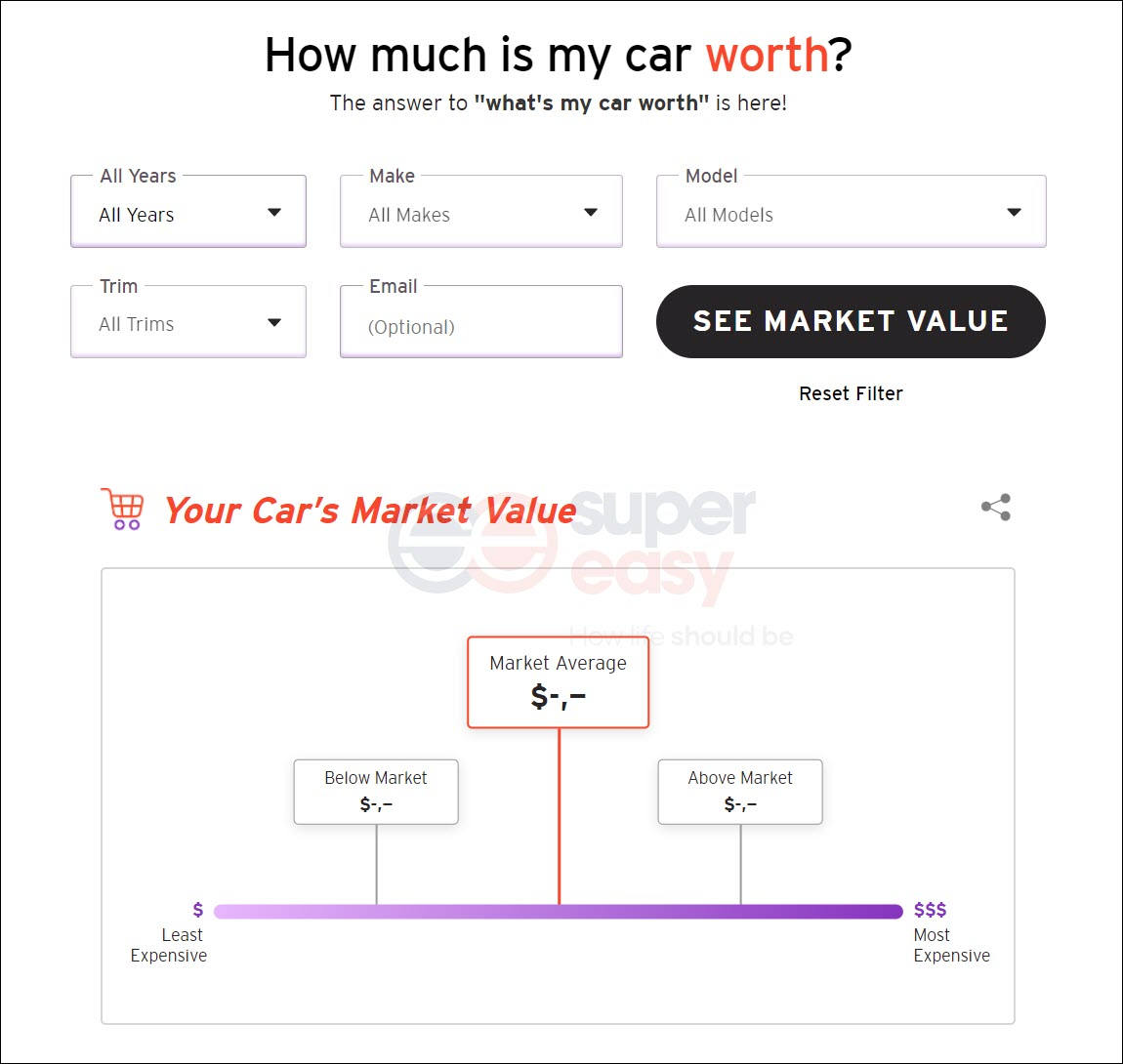 And if you want to get more details about the vehicle, like its records on accidents, thefts, recalls, title brands and ownership history, etc. You can use the whole search engine of Bumper to unravel the thorough report on the car.
1) Visit the Bumper vehicle search page.
2) Enter the VIN number or license plate and click SEARCH.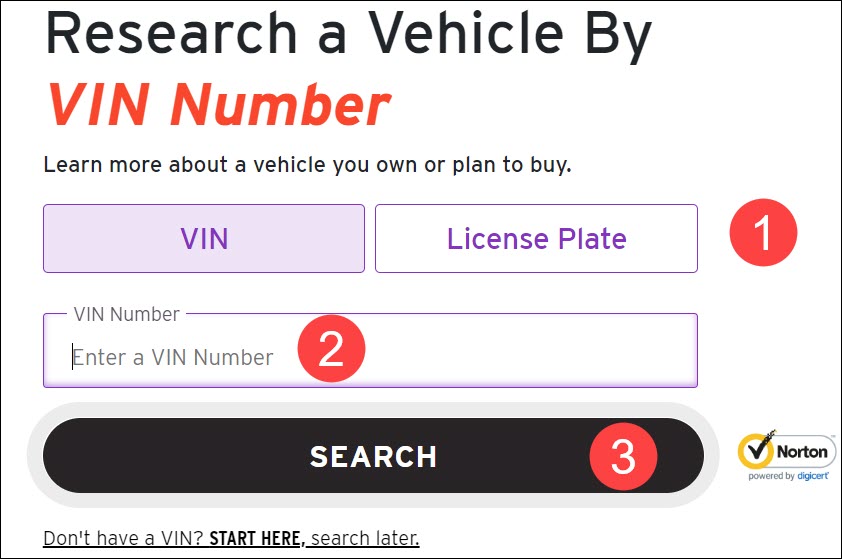 3) Very soon Bumper will get the report ready. Go for the Market Value to check on the details you want to know. And you can always open all the other 14 categories to do an all-around research on the vehicle.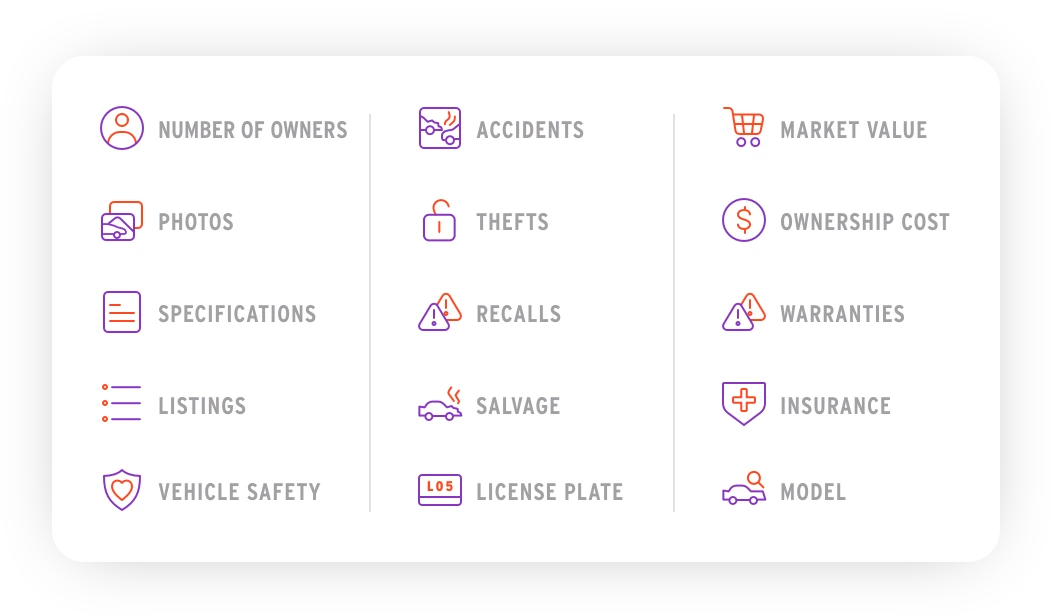 EpicVIN – AI charts & data sources

EpicVIN is the dark horse among vehicle search sites. It's NMVTIS and DMV approved. It collects market data from 70+ top industrial databases and generates the historical changes of the vehicle's value along with its mileage records, sales history, repair info, title brands and so on in charts and diagrams. Put your cursor randomly on the value line and you'll see the value and detailed factors that affect it. And you can always get a larger view in the market by opening the data sources EpicVIN offers.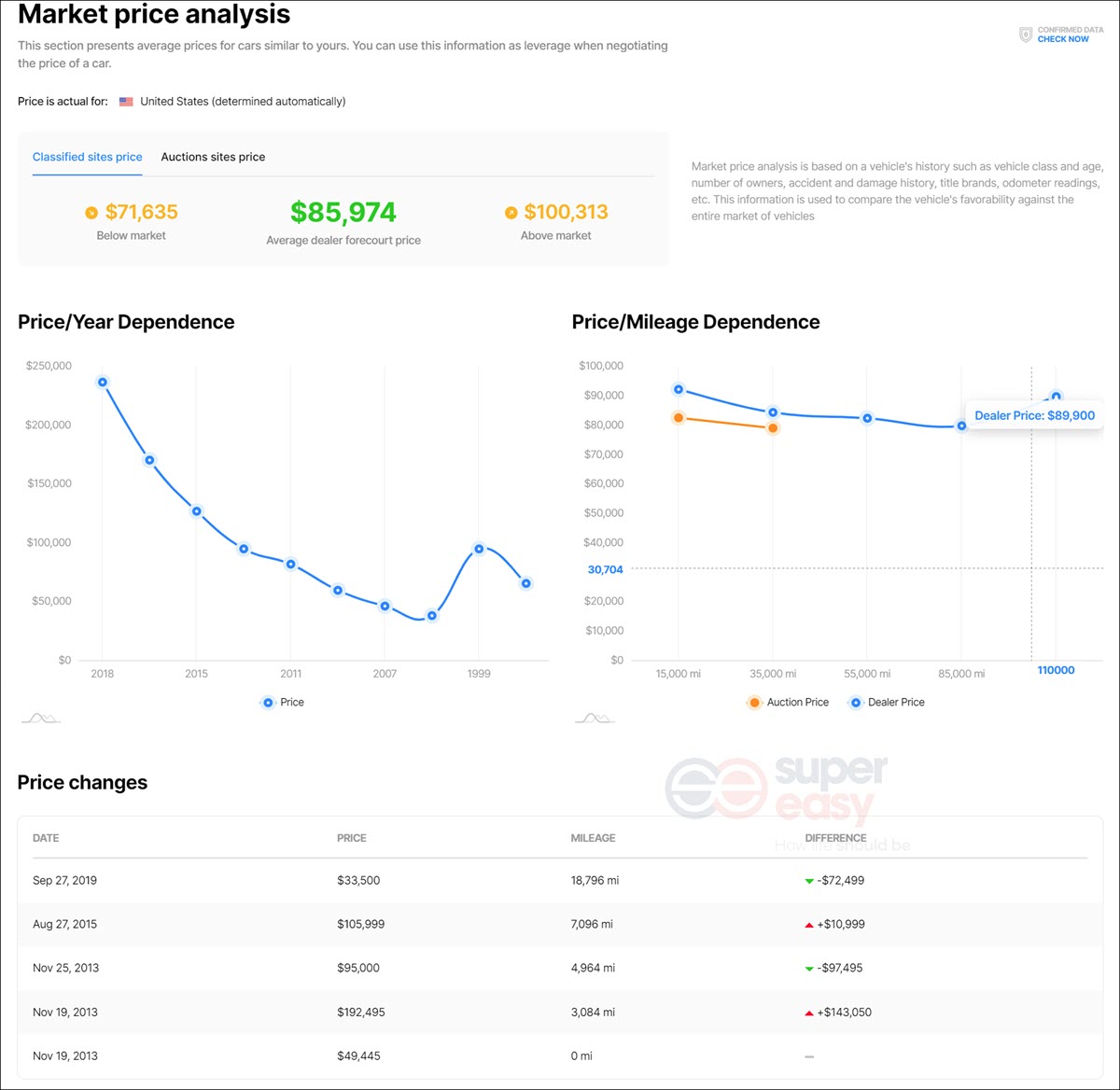 1) Navigate to EpicVIN vehicle search page.
2) Enter the VIN number or license plate and click Check VIN > / Check Plate >.


3) In just a few seconds you may unlock the full report on the screen. Go to the Market price analysis by clicking it in the navigation bar. And you can browse other information about the vehicle altogether.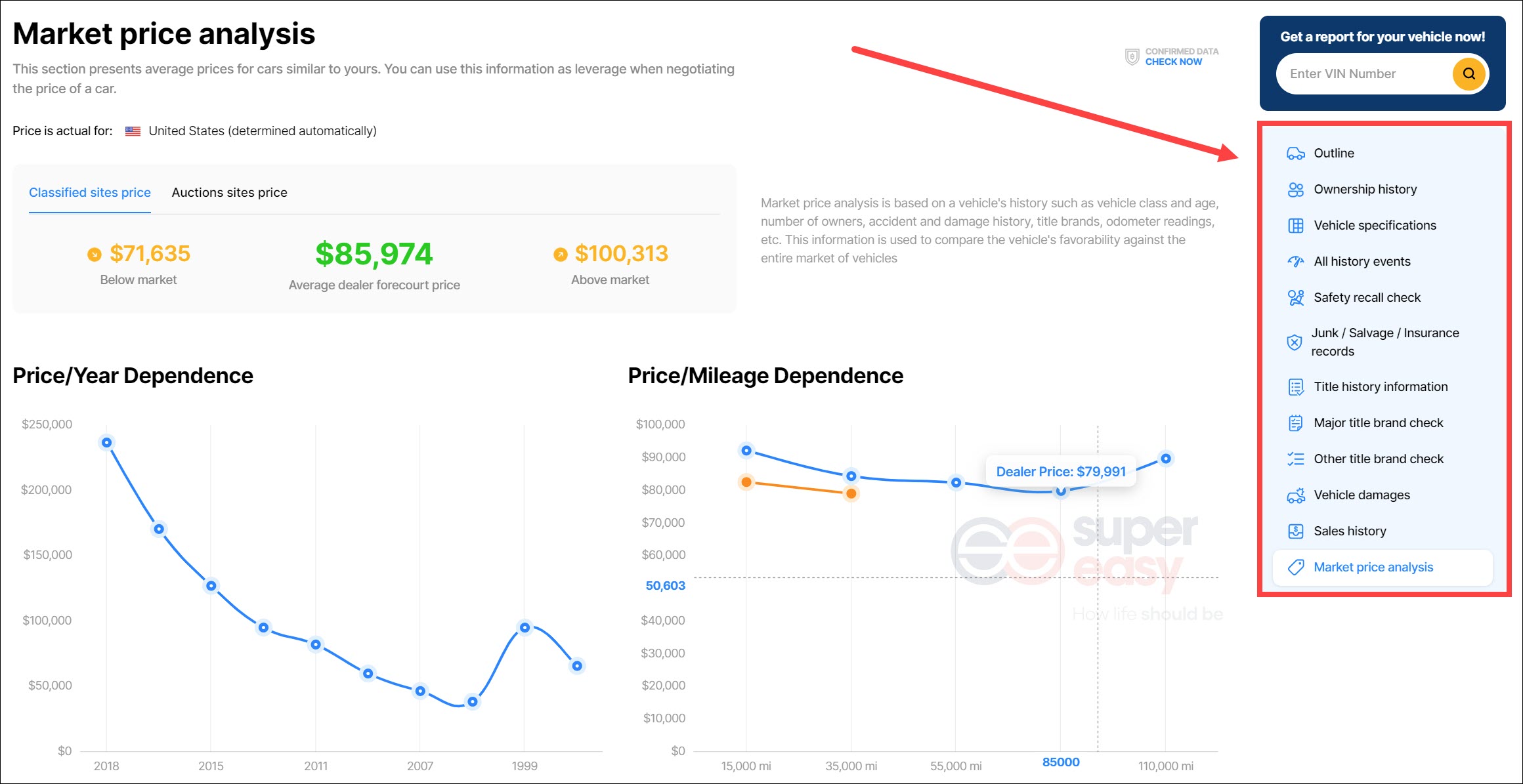 4. Factors deciding my car value
The factors that Carfax uses for deciding a vehicle's value are: the service history, whether it's a personal vehicle or at a recycler and the damage brands. While the other vehicle search services might include different factors and give more weight to other factors. But all in all, what are the factors we need to pay attention to when it comes to analyze our car value? Here's the list.
Age & Mileage: These two factors are functioning in a comprehensive manner. Under 5 years, mileage is more important to consider. And don't forget to check the odometer reading, some might rewind it for a better pricing.
Make, Model & Trim: The fundamental factors. All the evaluation happens on the depreciation of the MSRP (Manufacturer's Suggested Retail Price), which is determined by these three factors.
Condition: The aging of the upholstery, the maintenance of crucial parts and so on. For details see article: What to Check When Buying A Used Car.
Title Status & Accident History: Severe title brands like salvage or junk could lead to significant depreciation of a car's value. The accident and flood history would also make the vehicle worth less, even in condition check the damages all got repaired.
Location: Where is the vehicle sold? It points to the whole environment of the vehicle market and the industry chain.
---
That's it. Now you know how to check the car value on Carfax. Also we could see what to consider when evaluating our car or the vehicle we're going to buy. If you want to collect more information, there're alternative platforms for a better market value estimation like BeenVerified and Bumper. Hope you find the post helpful!
The methods in this article provide you with easy access to public record information, but without a guarantee for accuracy and may include links to websites not listed as a Consumer Reporting Agency (CRA). Information acquired from these bodies is illegal to be used for employment, housing, credit, and other purposes alike, according to laws such as the Fair Credit Reporting Act (FCRA). If you're not sure whether your use of our methods is appropriate, click here for details.