[NEW] Mobile Legends: Bang Bang Redeem Codes – December 2023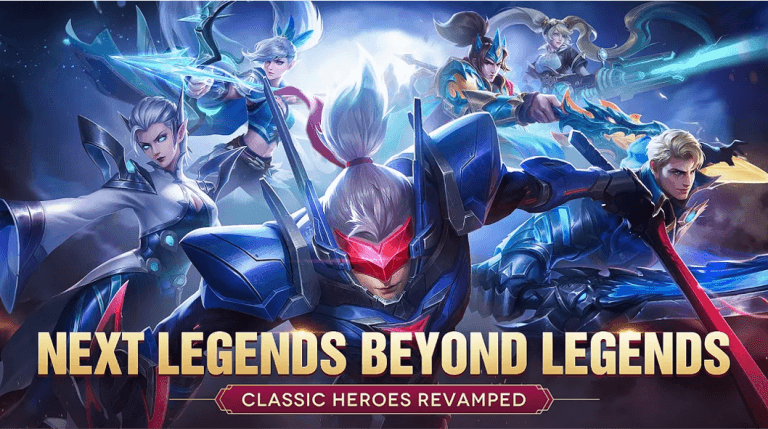 Mobile Legends redemption codes are a combination of letters and numbers. They are often given by Moonton for various events, steams, and sometimes as a bonus for diamond purchases. With these codes, you can claim some free rewards like fragments, magic potions or skins. So if you're playing the game, grab a code to unlock special features!
Table of contents:
New codes
igni
00NATAN00
ingirumimusnocteetconsumimurigni
ck3bcw9rc47622abu
jxd2sb4drb4b22abq
jxfpy6xqn3ya22a74
ya8hrfkzmqz322a57
8v4adedvfjcw229f9
bewithu
iloveu
Avpcgec28zg2229zt
4epjdv78g3rj22a22
5eqjbc423k7t229z2
fu5mrxm5j7xc229zv
0kill0deathwin
rzv6wwd2uynr2285d
xcm71y44mx0ki47n2
y9xm0g5ox
ctm83ncv5a22um0i1
usynpwgsm48a229mq
maskmantank
rnrvxqrpawjg229qs
vpnwf4jtgfhu229qx
7d82zdkwy9c9229qx
jjnf25tys7st22
gzjhasdpdtnw229fw
TogetherWePlay
BringItOn
TogetherWeBattle
We'll update this page once they release a new code. So stay tuned with us!
Working codes
Below are the codes that are still working. But you should be quick as they will expire soon.
WeAreMobileLegendsAllStars
tfc6eb3u9nc4228tw
ffqwdcunnpjc228vj
NEXT0922
t5zmquxhed2622882
Fnexzkaff2y52285g
t5zmquxhed2622882
CDEBWN3JWYJK2282
CYVSYVJS9PJ222829
77HUUP5ZK9Z7228G
rjkazth2jc422285h
fh6m5y7nvbhh2
MAYYOURWISHCOMETRUE
To get more codes, you can follow the game's Twitter and Facebook accounts. Also, if any codes listed above stop working, please leave us a comment below.
Expired codes
Unfortunately, these codes are no longer available. So stop trying.
gzjhasdpdtnw229fw
laylasgift
thanksgiving
staysafe
34ws5frwwxhe229dw
bsnqii3b7
tfc6eb3u9nc4228tw
ffqwdcunnpjc228vj
How to redeem a code
To redeem a code, you can follow these steps:
1) Visit the Mobile Legends Code Exchange page.
2) Enter the Redemption Code you get and your Game ID (You can check it from the Profile section in your game.). Then click Send to get the Verification Code that will be sent to your in-game mailbox. Once you receive that code, simply enter it into the box and click Redeem.
Note that servers can be down due to some reasons. So if you fail to redeem a code, please wait for a while and try again.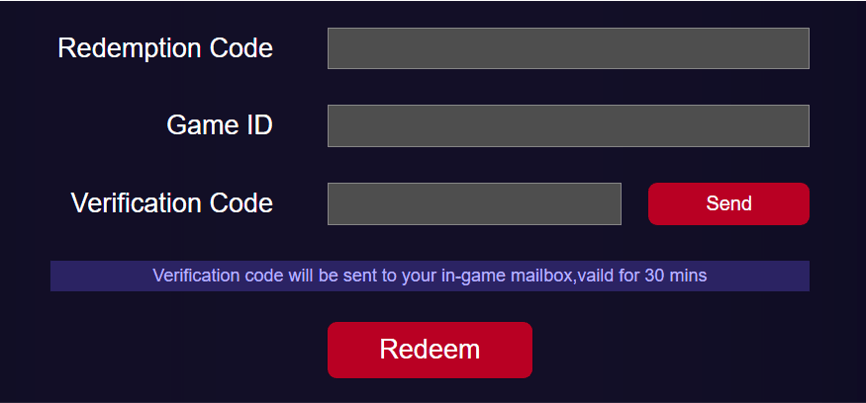 Now you'll get the reward on your game inbox. Till then, choose your favorite heroes and build the perfect team with your comrades-in-arms!