How to Look Up My Medical License Records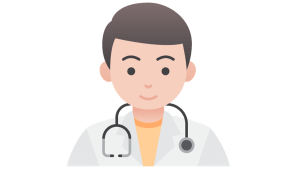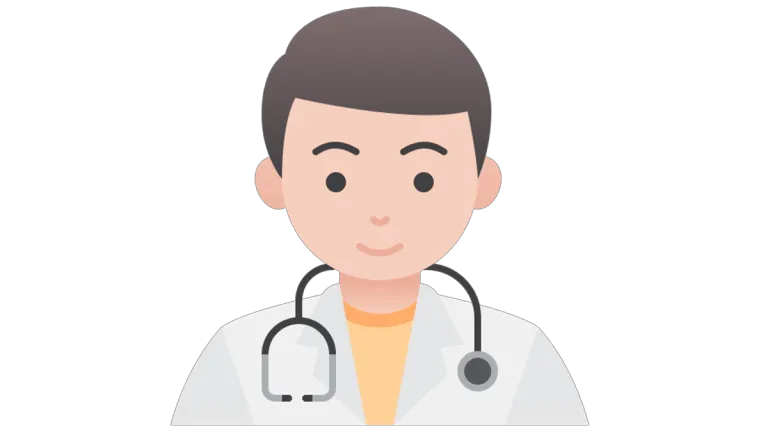 Maintaining individual health and safety has become increasingly critical after the pandemic. Regularly renewing your professional license is a key responsibility. If you've misplaced your license number, fear not – this post is here to guide you.
How to run a medical license lookup?
Here we list three tricks to look up your medical license, including official ones and the third-party platform. Read on.
Method 1 Search on local medical board
The local medical board allows people to search for profiles for all physicians and other healthcare providers who are licensed or registered in that state. You can find doctor's board certifications, states with active licenses, and any actions against the physician.
Visit the board's search page by googling license verification medical board of xx (replace xx with the doctor's state). For instance, you can search the DCA license search website if the person is in California. By filling in the box on the page and clicking SEARCH, you'll be prompted with a new page listing all relevant results. Try to enter as much information as you know, including license type, license number, and full name.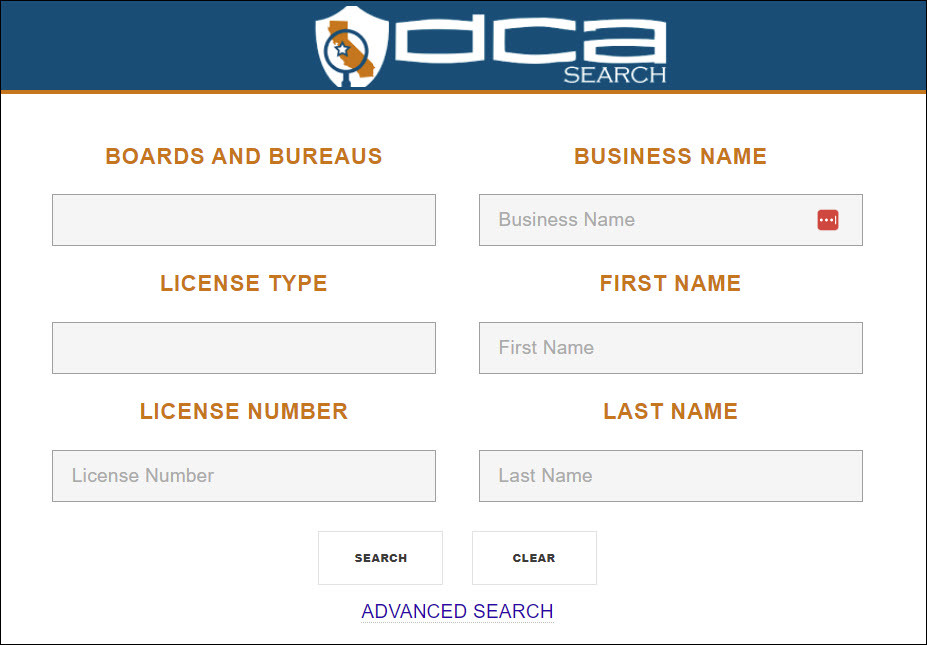 On the search result page, you'll find the license status, expiration date, and so on. Additionally, you can click MORE DETAIL to obtain more information about the license.

However, if you only search by a name, you may find it hard to screen out the license because there are so many results listed. Only the license type and license number can help you quickly locate what you want to know. But don't worry, and try the next fix.
Method 2 ABMS Certification Matters
Established in 1933, the American Board of Medical Specialties (ABMS) is the largest physician-led specialty certification organization in the United States. If you're sure that someone is board certified, you can verify board certification on its official website.
All you need to do is just head to the organization's website and fill in the relevant information. Then you can click FIND MY DOCTOR to get the verification done.
However, the result is not guaranteed. There are many reasons you find nothing at all in the search, some of which are:
The person may not have an active certification from an ABMS Member Board;
The person requests that his/her info be kept private;
The search terms are not sufficient enough.
Method 3 Check medical license with people search tools
What are people search tools?
People search engines allow their users to find someone in less than a minute with a few clicks online. They're legit, private, and effective. Users can obtain a detailed report listing someone's job, education, address history, contact info, social accounts, and many more. All you need is a name, phone number, or email address.
Rather than using these tools to do a background check like others, you can do a medical license lookup with their help. Note that these are paid services.
You cannot use the verification result to determine an individual's eligibility for credit, insurance, employment, housing, or any other purpose covered by the FCRA.
Option 1 Run a medical license lookup by name
When it comes to researching someone, TruthFinder is always our first choice. Founded in 2015, it has made numerous reports accessible to millions of people. To be specific, it specializes in finding a lost loved one, researching an online seller, exploring the identity of an online date, and much more.
To have a look at your own license status, enter a full name in the search box below and click Search Now.
Then you'll be redirected to a new page where your report will show up in minutes. Pay to unlock the report. You may find all incense information, education, job history, social media, and other details on the report.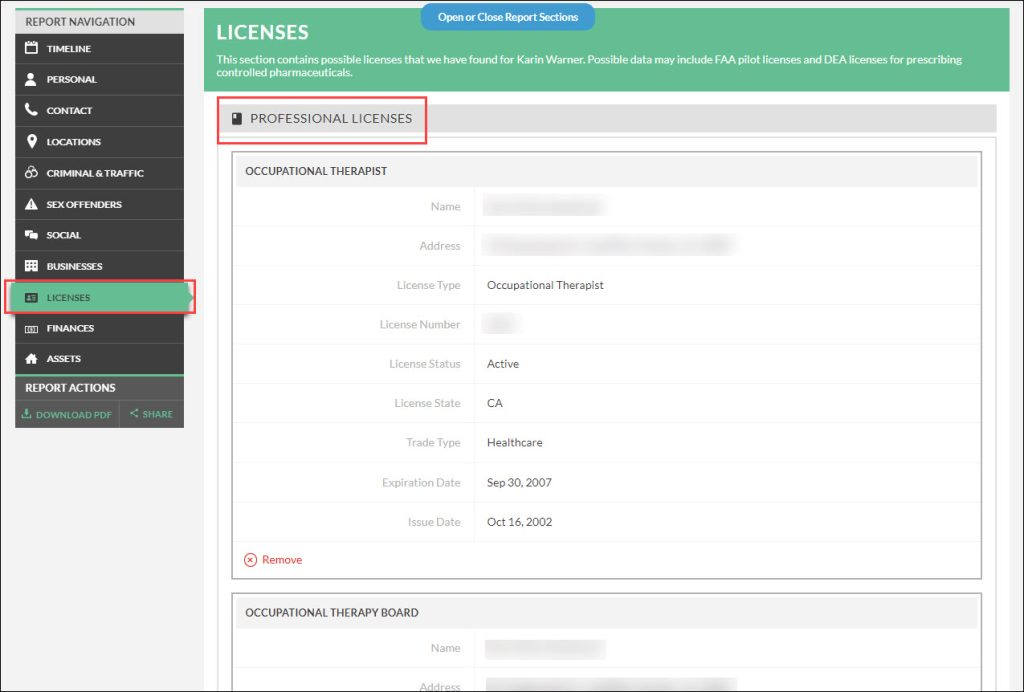 Option 2 Find license info by phone number
If you find that TruthFinder doesn't give you any luck, try to verify a medical license with a phone number on Intelius. This premium search tool keeps your search confidential, legal, and speedy.
With a phone number, you can search for anyone behind the number and figure out as much as details about that person. Usually, people receive more than they expected from the report. Just enter the phone number and click Search to start your search.
Then you'll need to pay before obtaining a report covering the age, contact info, licenses, locations, assets, criminal & traffic records, social networks, and more.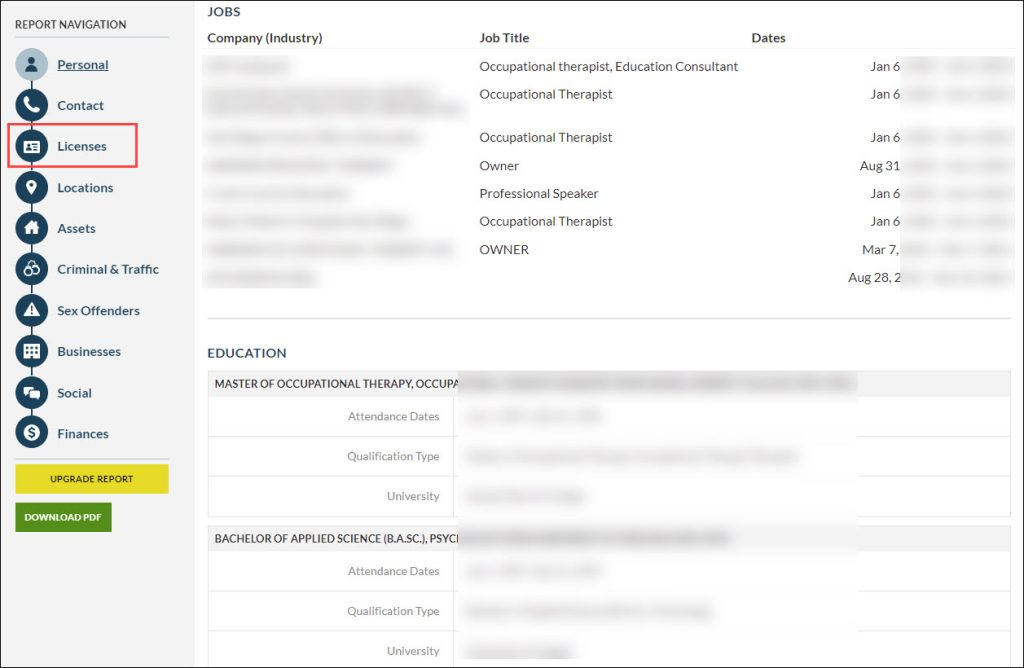 Option 3 Verify a license with email addresses
Only got an email address? That's alright because you can still verify a person's medical license with the support of the BeenVerified email lookup tool.
With over 293 billion emails being sent every day, eagerness about knowing mysterious email senders surges. And BeenVerified does a good job in helping people figure out who sends them emails and potentially why. It sifts through billions of public records to unlock useful information about the sender's background and identity, also revealing his/her education, license info, and working history.
Just simply enter an email address and click Search Now. Purchase a membership to access the report. It won't take long to present you with a report and you can quickly check all the information you're interested in.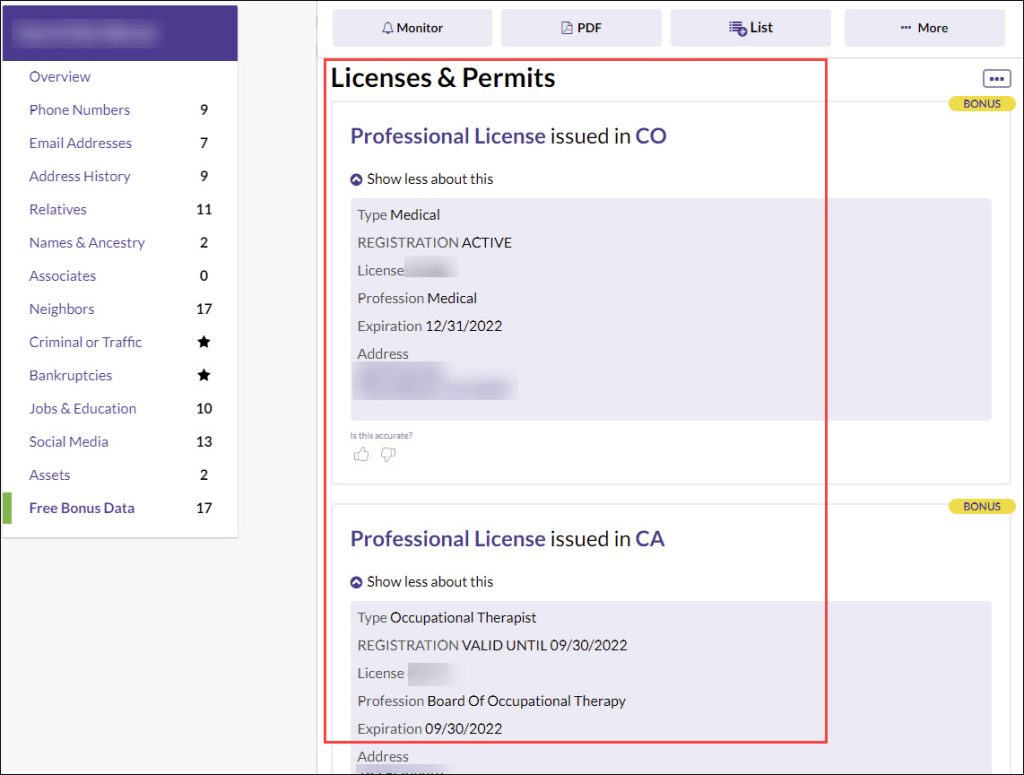 How do doctors earn a license?

It's not easy to become a doctor in the United States.
Doctors need to get enrolled in medical school with a bachelor's degree in related sciences. After years of study, they must pass the United States Medical Licensing Examination, and participate in internship and residency programs. Then they need to get their board certifications and apply for state licensure. None of these jobs is considered simple.
The commitment to excellence doesn't end with the acquisition of a medical license. Doctors are mandated to engage in continuous professional development, accumulating a specified number of continuing medical education (CME) hours. 
To uphold the standards of medical practice, doctors need to renew their licenses periodically. This involves submitting proof of ongoing education, attesting to their commitment to staying current in the ever-evolving landscape of medical knowledge. For instance, a common requirement may be 60 hours of continuing medical education within a specified timeframe.
FAQs

Can I use the information obtained through a medical license lookup for employment or housing purposes?
No, the verification results cannot be used for credit, insurance, employment, housing, or any other purpose covered by the FCRA. This information is intended solely for personal verification.

Are people search tools legal and reliable for a medical license lookup?
Yes, people search engines are legal and reliable tools for obtaining information. However, it's important to note that these are paid services. Always use such tools responsibly and in compliance with privacy regulations.

What should I do if I have concerns about privacy when using people search tools?
Be aware of the information you're seeking, respect the privacy of individuals, review the privacy policies of the tools you use, and only share information responsibly. If you want to remove your own information from people search websites, follow their corresponding guidelines or use DeleteMe.
---
That's all for medical license lookup and hope you find this post helpful.
Search icons created by Freepik – Flaticon
Doctor icons created by AmethystDesign – Flaticon
Doctor icons created by srip – Flaticon
All product names, logos, brands, trademarks and registered trademarks are property of their respective owners.
The methods in this article provide you with easy access to public record information, but without a guarantee for accuracy and may include links to websites not listed as a Consumer Reporting Agency (CRA). Information acquired from these bodies is illegal to be used for employment, housing, credit, and other purposes alike, according to laws such as the Fair Credit Reporting Act (FCRA). If you're not sure whether your use of our methods is appropriate, click here for details.