What to Do If My Wallet Is Lost or Stolen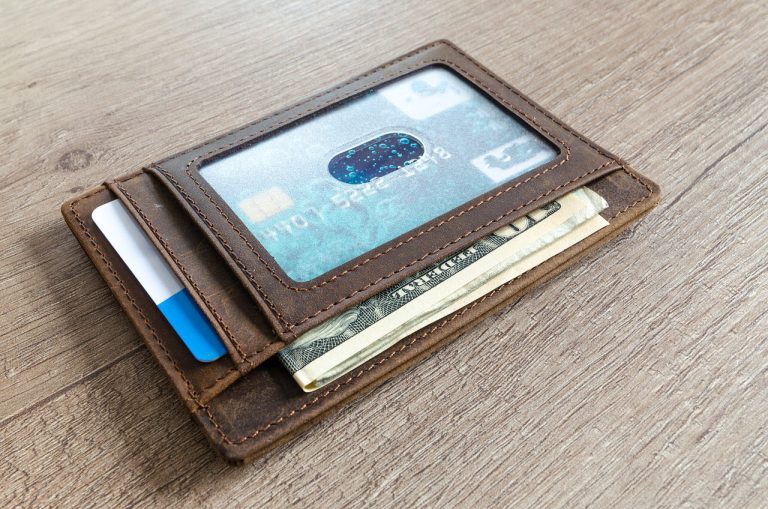 There's nothing worse than reaching for your wallet, only to find that it's not there. Having your wallet lost or stolen can be very stressful. But don't panic. You can reduce the damage and prevent identity fraud as long as you act fast. In this guide, we'll tell you what to do when you lose your wallet and offer you some tips to minimize your risk in the future.
What should I do if I lost my wallet
1. Retrace your steps
Take a deep breath to calm yourself down. Then think about when and where you last saw your wallet and retrace your steps. You may have dropped it on your way to school or work, or left it accidentally at the last place you visited.
If you went anywhere, call the places you last visited to check if someone has picked up your wallet and turned it in.
If you still can't find it, you can assume that your wallet is stolen and you need to take action ASAP to limit your losses.
2. List down everything you have in your wallet
Once you've confirmed that your wallet is lost, make a list of everything you kept in your wallet (if you can remember) and rank them by priority, so you'll know what to do next.
3. Contact your bank and credit card companies
Call your bank and credit card issuers immediately to report each missing or stolen card. They will lock or cancel your cards to prevent any misuse or fraudulent activity and send you replacements as soon as possible. So you won't be liable for any fraudulent charges if they happen after you report the loss.
You can find your bank and issuer's phone numbers from their official sites or on your monthly statements.
Once you receive your new card, don't forget to update your account information for any automatic payments.
4. Put a fraud alert on your credit report
Contact one of the three credit bureaus (Equifax, Experian, and TransUnion) to place a fraud alert on your credit report. The credit bureau you contact will notify the other two for you.
A fraud alert can make it harder for someone to open unauthorized accounts in your name.
5. File a police report
Call or visit your local police department and file a police report for your lost or stolen wallet. Even though the police might not be able to find your wallet, you have evidence of theft in case you become a victim of identity fraud. Keep a copy of the report for your records.
Be prepared to provide details on when and where your wallet went missing and a description of your wallet and its contents.
6. Replace your Social Security card
If you also carried your Social Security card in your wallet and it was lost or stolen, you can request a replacement from the Social Security Administration. But you can't get a new Social Security number unless you can prove that someone else used your Social Security number to commit identity theft.
7. Replace your driver's license
If your driver's license was in your wallet, you'll need to contact your state's Department of Motor Vehicles (DMV) to report it and apply for a new driver's license.
You need to provide some documents to prove your identity, such as your birth certificate or Social Security card.
8. Notify companies that might be affected
Call companies that may be linked to items in your wallet, such as:
Your health insurance company, if you kept your health insurance card in your wallet
Your HR department, if you lost your employee ID
Membership organizations, such as gym or library
9. Change your locks
If you kept a spare house key in your wallet along with anything revealing your home address, consider changing your locks to prevent a home robbery.
Protect yourself in the future
There are some preventive measures you can take to minimize the impact of losing your wallet:
Tip 1: Don't carry important items in your wallet
To prevent your personal information from being compromised, make sure you only carry what you need in your wallet and don't carry the following:
Social Security card
Birth certificate
Passport
A spare key to your home
A list of passwords
Blank checks
Credit cards you don't use regularly
Tip 2: Keep a record of what's in your wallet
Photocopy the front and back of every item in your wallet. Store these copies in a safe place so you can access them easily when you need them.
Tip 3: Keep your contact information in your wallet
If someone picks up your wallet, they will be able to know how to reach you.
Tip 4: Try using a wallet tracker
A wallet tracker can help you easily locate your misplaced wallet when it's in range.
Tip 5: Consider signing up for identity theft protection
When you lose your wallet, your financial and identity information will be at stake. To better protect yourself in the future, you might consider signing up for an identity theft protection service like Aura.
Aura can monitor all your personal, financial, and online accounts for signs of fraud. They'll alert you if your accounts have been compromised or if someone is using your name to take out loans, open new accounts, or even commit crimes. Plus, you're covered by a $1,000,000 insurance policy for eligible losses due to identity theft.
If you have no idea what to do if your identity is stolen, Aura offers White-Glove Fraud Remediation support. They'll guide you through the process of dealing with credit card companies and credit bureaus if you become a victim of fraud.
 Try Aura's identity theft protection free for 14 days to secure your identity!
Final words
Losing your wallet is annoying but it's not the end of the world. By taking the steps mentioned above, you can get your life back to normal. If you have any questions or suggestions, feel free to leave us a comment below.