DUI Search | How to look up DUI public records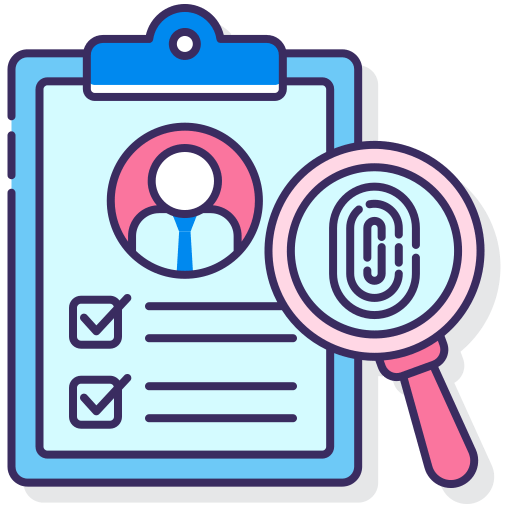 Search for your DUI record
Look up driving records, criminal records & more!
Driving under the influence (DUI) is a criminal offense committed by many individuals without realizing the severity. If you're concerned with a possible DUI record and its consequences, you can find it out by yourself. In this post, we'll cover the methods to search for your own DUI record.
FAQs on DUI record
Does a DUI stay on my record forever?
A DUI offense shows on one's driving record as well as the criminal record. While a DUI will stay on one's criminal record permanently, it only shows on the driving record for a limited time period. The exact duration varies by state, but in most states, the minimum is 7-10 years.
Will I lose my driver's license for a DUI?
You'll receive a license suspension and the time also varies by state. There are also other rules you need to follow, for example, if limited driving is allowed, so it's best to consult DMV or seek legal assistance.
Can a DUI record affect my professional career?
Yes. For driver jobs, companies are far less likely to consider applicants with a DUI record over other applicants. In addition, some employers also run a full background check on the applicants or employees, so they may be able to see your criminal record as well and take it into consideration.
How do I search for my DUI record?
As mentioned above, a DUI will permanently stay on your criminal record but for a limited period on your driving record. If you want to search for a DUI on your driving record, there are two ways to do it:
Request a copy of driving record from DMV
You can submit a request through the DMV website of your state or drop by a local DMV branch. You can choose to search for the record online and print it out or request a physical copy and have it mailed to your address.
It's quick and only costs a few bucks if you request an electronic record. If you have to obtain a physical copy from the DMV, it still doesn't cost much. But you'll have to wait since it usually takes quite long for DMV mails to arrive and they get lost all the time.
Run a background search on yourself and search your public records
Some people search their DUI records for relief of mind, but the majority do it out of employment needs. In most cases, people are applying for a job involving driving duties or worrying about the background search the employer may run on them.
We recommend taking a look at your public records, which not only contains your driving record and criminal record, but everything in your public record. You can search your public records by using legit people search sites and searching for your own information.
BeenVerified
BeenVerified is a reliable background search website and provides accurate information. In addition to your available digitized criminal and traffic records, you may search other personal information including contact info, educational backgrounds, property records, etc.
Go to BeenVerified and search for yourself.


If your name is a common one, you may need to provide further information, such as the state you live in or your approximate age.
BeenVerified will then pull the data and generate a background report for you.
Note that BeenVerified is a subscription-based service, so you need to set up your account to access the report. The good news is there's a limited-time offer of a 7-day trial for only $1 if you search by phone number or email address. Since you're doing a search on yourself and know all your info, you can try with the phone number or email to grab the deal!
Please note that BeenVerified is not a Consumer Reporting Agency (CRA) as defined by the Fair Credit Reporting Act (FCRA) and is intended only for personal use. The BeenVerified service cannot be used for employment, credit or tenant screening, or related purpose.
Spokeo
You may have heard of Spokeo already, since it's known for specializing in reverse phone lookup (great for tracking down phone scammers!) You can also check your background by phone number or name search on this site. It's more affordable and you can also download the app for convenience.
Go to Spokeo official page. You can search by your phone number, name, email or address.

Spokeo will search in its database and find the relevant information for you. Once the report is generated, you'll need to pay a one-time fee of $0.95 to view your driving record, criminal record, and other public records.

If you wish to run multiple searches, you can try their 7-day membership trial. Just remember to cancel the recurring billing if you don't want the service anymore.
PeopleFinders
Another people search engine you can try is PeopleFinders. It was founded more than 20 years ago and has since been growing, now becoming one of the top sites in this industry. PeepleFinders is also known for its high-quality customer service.
Go to PeopleFinders.com, and search by your info.
PeopleFinders will give you a full report of all the personal information of you online. Although you get to choose from the basic version and the full version, you'll need to purchase the full report for criminal record.

If you need to run multiple checks, you can sign up for the 3-day trial so you can get the reports at a more affordable price. Just remember to cancel the service before the trial ends if you wish to opt out.
---
Credits:
Icons made by Flat Icons – Flaticon
Icons made by Freepik from www.flaticon.com