How to Look Up a Google Voice Phone Number (2023)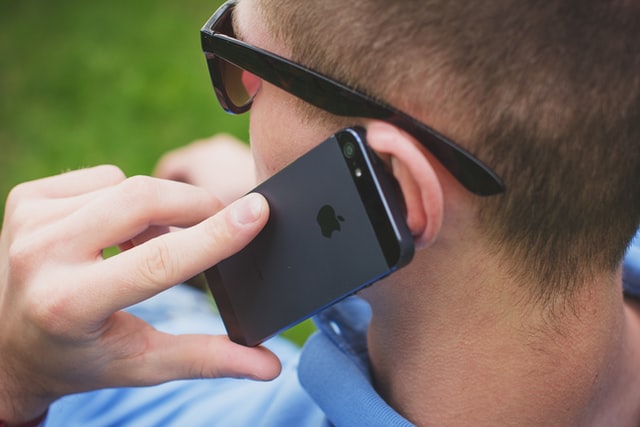 Reverse Google Voice # Lookup
Get Owner's Name, Aliases, Email Address & More!
Unlike searching a cell or landline number, it may take some effort to look up a Google Voice phone number. The good news is that it's not impossible. In this post, we'll introduce the tricks to quickly find out who's calling or texting you from a Google Voice phone number.
How Google Voice works
Google Voice is a VoIP (Voice over Internet Protocol) phone service that allows you to sign up for a virtual number for free. With Google Voice, you can call or text from all supported countries as long as you have an Internet connection.
Google Voice synchronizes your Google/Gmail contacts and you can also add contacts from your phone. Non-contacts will only see your number displayed as your caller ID, while contacts can also see your name.
If you choose to port an existing phone number to Google Voice instead of creating a new virtual one, your name may still display as your caller ID. This information may be retrieved from old data of cell providers.
Is a Google Voice number traceable?
Technically, it's almost untraceable for the general public. Users can choose any available area code and customize their number, so using Google Voice won't reveal their physical address.
Also, a Google Voice number links to an online account instead of a SIM card from the service provider. Therefore, it shares the same level of security as the Google/Gmail account used to sign up for the Google Voice service. On the contrary, you can find the owner's information more easily for a mobile or landline number, usually by searching the name.
In short, if one has never publicly posted a Google Voice number online or used it to sign up for any services/websites, then only Google would know who owns the number.
That also said, if a Google Voice number is linked to any social media account or has been posted on the Internet, then it can become traceable.
Search on Google
As long as the Google Voice number has appeared online, you may find it by a Google search. Google can return many irrelevant results so you'll need to be patient and spend time digging deep. There are exceptions though, if the owner lists the number as a business contact or someone posted scam warnings about the number, you may find it right away.
Use a professional reverse phone lookup tool
When you can't find anything on Google, or just want a faster and more accurate result, you can use a professional reverse phone lookup engine.
1. BeenVerified
BeenVerified is a leading all-rounder in the field of people search. It specializes in phone lookup and tracking digital footprint. With a large database containing millions of phone records, you can search for the profile of a Google Voice number owner on BeenVerified.
Use this search box and search for the owner by the Google Voice number.
If you have any additional information to add to the search, such as a name, email address, or rough address, you can perform the search on BeenVerified.com. It'll take a while for BeenVerified to pull the data and generate a detailed report for you.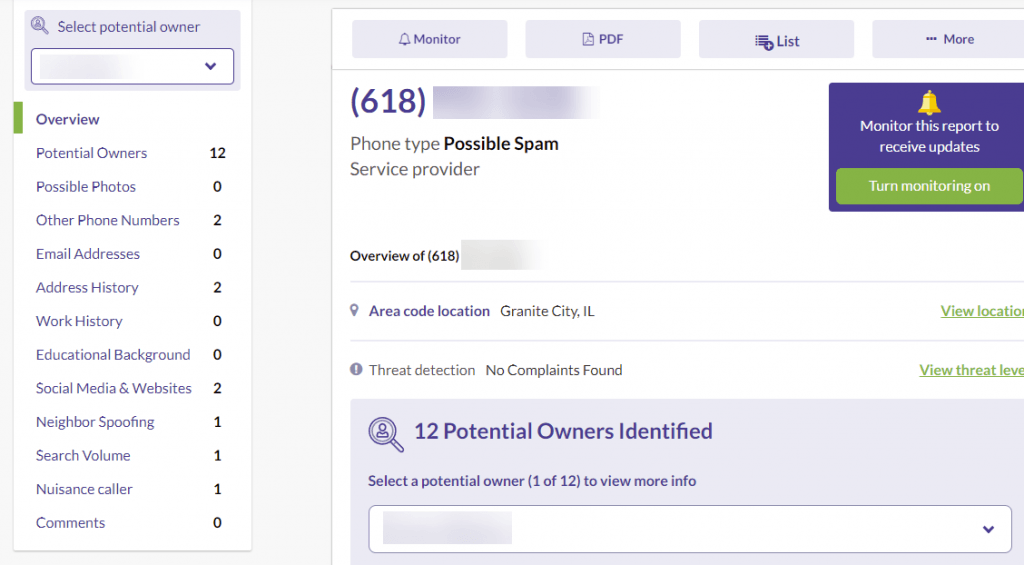 2. Spokeo
People search engines obtain their data from public records and databases, but they can differ in how they process the data and yield different results. If BeenVerified didn't give you luck, you can try Spokeo. By running a reverse phone lookup with Spokeo, you may find the person's name, email address, and more.
Go to Spokeo reverse phone lookup page and search for the Google Voice number you want to look up.

Spokeo will search in its database, find the available information, and generate a report for you. You'll need to pay a one-time fee of $0.95 to view the full report which also comes with a membership trial. Within the period of trial, you can run multiple searches.
3. Social Catfish
Social Catfish is an online dating investigation service that specializes in finding social media accounts. It's a great tool to protect yourself from online romance scams and catfish.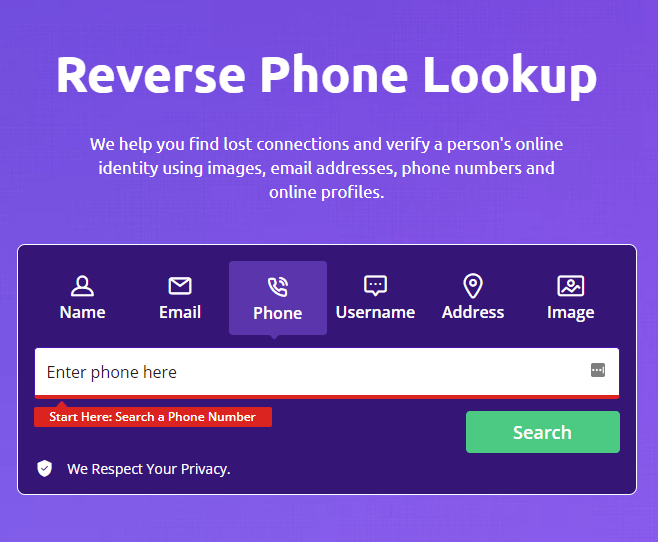 Just enter the phone number and hit search, and you'll find the social media account linked to the exact Google Voice number. If the number you're looking up is from your online date, you can also try to search by username or name. With Social Catfish, you can even run a reverse image lookup.
Summary
Although it's not that easy to search for a Google Voice phone number, you can always start with a Google search and use the help of professional people search tools like BeenVerified. However, if you're receiving unwanted calls or harassing texts but can't identify who's behind them, it's best to have law enforcement involved and let them help.
Credits: Photo by freestocks on Unsplash