LinkedIn Search by Name | How to Search LinkedIn Profiles by Name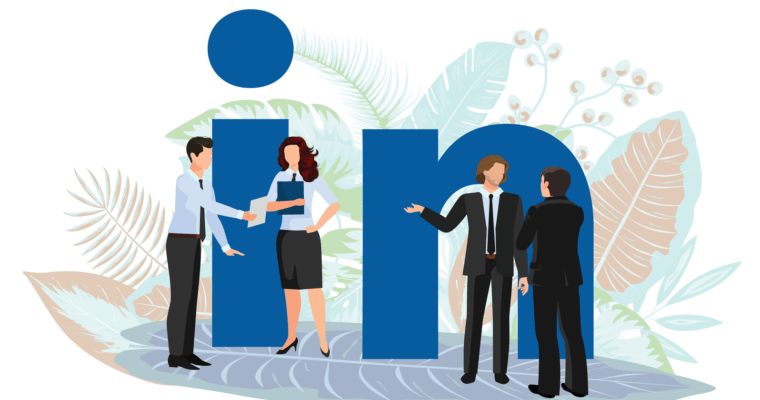 LinkedIn Profile Lookup
1. Enter a name 2. Click Search 3. Unlock and view profiles of detail
LinkedIn is well-known for its professional networking and career development capabilities as one of the most popular social media platforms. Therefore many career-minded individuals use it as a critical means of broadening their professional network and expertise.
If you've created a LinkedIn account and want to conduct a LinkedIn search using some of the names you know, this post will show you how.
Method 1: Search in LinkedIn
The first and most basic method to locate someone's LinkedIn profile is to use LinkedIn's built-in search function. To proceed, follow the steps below:
Log in your LinkedIn profile.
Type the person's name into the search bar and press Enter.
Click the People button for more name results to show up.
If you know what company the person works for or where he/she lives, you can narrow down the search results by clicking the All filter button and ticking some of the check boxes.

Method 2: Search in people finders for more info
Aside from looking for someone's LinkedIn account directly on LinkedIn, running a name search on people search sites is another simple and effective approach to find someone's LinkedIn account.
There are some advanced people finders out there that can not only search by name, phone, address and email, but provide information such as contacts, social media profiles, education background and so on, allowing you to delve deeper into a person you wish to contact.
We recommend the following three recognized and reliable options:
Option 1- BeenVerified

BeenVerified is a long-standing people search service with a database of billions of public records collected from reliable sources and social networks. By just typing a name into BeenVerified's search box, a thorough report with a variety of details will be generated for you.
Go to the search page of BeenVerified.
Enter the name and click Search.
Wait for a while as BeenVerified is scouring its database. Once it has a match, a detailed report will be generated for you.
Set up your account to view the details of the report.

Option 2 – Spokeo

Spokeo is a people-search tool that specializes in digital footprint tracking. Capable of searching 120+ social networks, Spokeo can easily offer you information on a person that goes beyond a LinkedIn profile, saving you a lot of time from doing all those on-line searches by yourself.
Go to Spokeo.
Type the name into the search bar and click SEARCH NOW.

Spokeo will search for and display profiles that match the name you entered. Browse each profile to identify which is the one you're looking for.

Option 3 – PeopleLooker

PeopleLooker is a user-friendly people finder that can search for what you need while also providing further information. With access to over 10 million public records, it can help you get a deep insight into the lives of the people in your professional network.
Go to the PeopleLooker Official Website.
Click the People Search and type in a name, then hit Search.

Wait as PeopleLooker gathers data and records matched to your search. Then unlock the report to view the detailed info.

Conclusion
Establishing a well-connected interpersonal network is sometimes important for improved job success. When you know someone who could help you advance your career, utilizing LinkedIn to look for and contact them is a great option. If you want to learn more about the person, using a reputable people finder such as BeenVerified would be a smart option.
Featured Image Credit: Abel Justin/Shutterstock