Free License Plate Lookup | Find Who Owns a Car
Run a thorough research before buying a second-hand car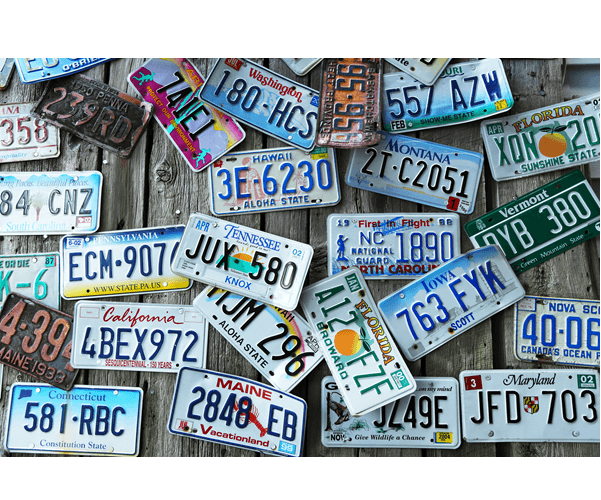 Bumper Before You Sell Or Buy A Used Vehicle
Lookup vehicle history to learn about recalls, accident history, market value, and more.
Before you buy a used car, it's important that you run a thorough research on the vehicle's history. However, the car dealer and the current owner only tell you so much and you know you can't just take their word for it. Lucky for you, if you happen to have the vehicle's license plate number on hand, you can actually run a license plate lookup to learn the ins and outs of the vehicle, and it's usually not hard at all…
How to look up a license plate
What is a license plate lookup
A license plate (also known as a tag or a vehicle registration plate), as we all know, is a plate attached to a motor vehicle to identify the vehicle. Since the plate number is tied to each individual car, running a license plate lookup may uncover specs and history about the vehicle, which includes:
Specs (color, manufacturer, fuel, engine, size, etc.)
Possible accident history
Possible flood, fire, and hail damage
Possible salvage/theft/recall records
Warranties
Ownership costs
Current market value
Sales listing history
and more.
This can be immensely helpful before you make the financial move of buying a used car. For example, If you've recently had your eyes on a second-hand car and it's on sale, you can leverage the current market value to negotiate a reasonable price before signing the papers to buy. Or, if it happens to have suffered from a flood, you may have second thoughts about buying it, even though the damage is not quite visible to the naked eye.
How to do a license plate lookup to get vehicle history
There are two ways you can run a license plate lookup, through official resources and through BeenVerified.
If you decide to request the data from official resources, you'll need to go to the corresponding state's department of motor vehicles (For California, it's DMV, and for Ohio, It's BMV). Since different states have different regulations and procedures for license plate issuing, acquiring the information may take a while. The process is usually hectic and you may be charged a fee.
If you don't have the time or patience, you can try BeenVerified and Bumper to run a license plate search.
Note that BeenVerified's license plate lookup is not free, so you'll need to pay to run the search. If you're not a member yet, the good news is BeenVerified is now offering a 5-day trial membership, which only costs $1! During the trial, you will be able to run a wide range of searches and access reports.
BeenVerified is a professional vehicle lookup website that allows you to run a search on a vehicle through license plate number, VIN, as well as Year, Make, and Model. The engine boasts billions of real-sourced data, both from governments and the public. It searches its database periodically and updates it to make sure that the information delivered to its customers is most up-to-speed.
Here is how to use BeenVerified to run a license plate lookup.
Go to BeenVerified Vehicle Search.
While in the Vehicle Search engine, plug in the license plate number, select its state, then hit SEARCH.

Wait a few seconds as BeenVerified searches its millions of vehicle records in its database and generates a report for the vehicle for you.

From the report, you'll see all available information about the vehicle with its license plate in search, including the specs/market value/accident records/theft records/warranties, and more.
As a prominent feature, Monitor This Report allows you to set reminders on a specific search so that you will receive a notification if an update on the subject is made.
Bonus Tip: BeenVerified is an all-in-one people/vehicle/company search engine. If you have other information, such as the seller's name, phone number, and email address, you can search it in the engine to learn more about this purchase.
2. Bumper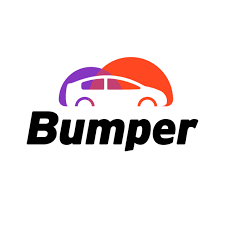 Have your eyes set on a car but the deal seems too good to be true? Just Bumper before you buy. Bumper is a professional vehicle search tool that supports three types of search: License plate lookup, VIN lookup, as well as YEAR, MAKE & MODEL. And just by running a VIN search, you can dig into the granular details of a vehicle: the market values, accidents, salvage records, manufacturer recalls, and even some secrets a car dealership would hide.
Head to Bumper Vehicle Search.
Enter the license plate number exactly as it appears in the box, then click SEARCH.

Sit tight as Bumper builds a report based on the vehicle. You can also download its mobile app (App Store | Google Play) so that you can view the results on the go.

Conclusion
Searching a license plate number may help you dig out a lot of information about the vehicle it is attached to. This makes it particularly useful in the process of purchasing a second-hand car. To acquire the information, you can request access from governments, but it can take a lot of time and effort. If you don't want to jump through the hoops, you can use BeenVerified to help you uncover a vehicle's history in a couple of seconds.
Photo by Tom Grünbauer on Unsplash