How to Check Last Reported Mileage by VIN | Odometer History Check
Mileage Check by VIN
[1] Enter VIN. [2] Check last reported mileage & vehicle history report.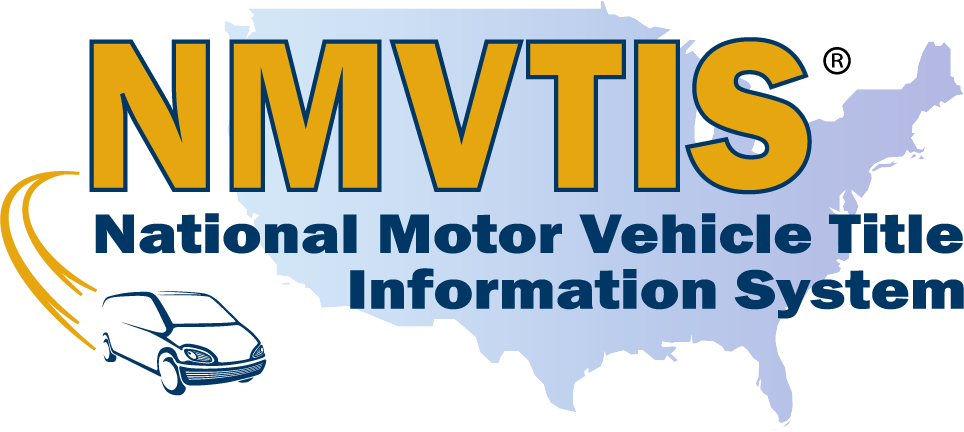 When you're in the market for a used car, one of the biggest concerns is falling victim to odometer fraud. Unscrupulous sellers may manipulate the mileage to make a vehicle seem more attractive than it actually is.
In this comprehensive guide, we'll show you how to check the last reported mileage of a car, as well as the odometer history. Now let's dive in!
How to check the last reported mileage
You can perform VIN lookups to know the real mileage of a car. The NHTSA (National Highway Traffic Safety Administration) and NICB (National Insurance Crime Bureau) offer portals to do VIN searches online. However, they do not really provide the mileage information.
When you perform a VIN lookup on NHTSA official website, you usually will only gain access to the recalls information.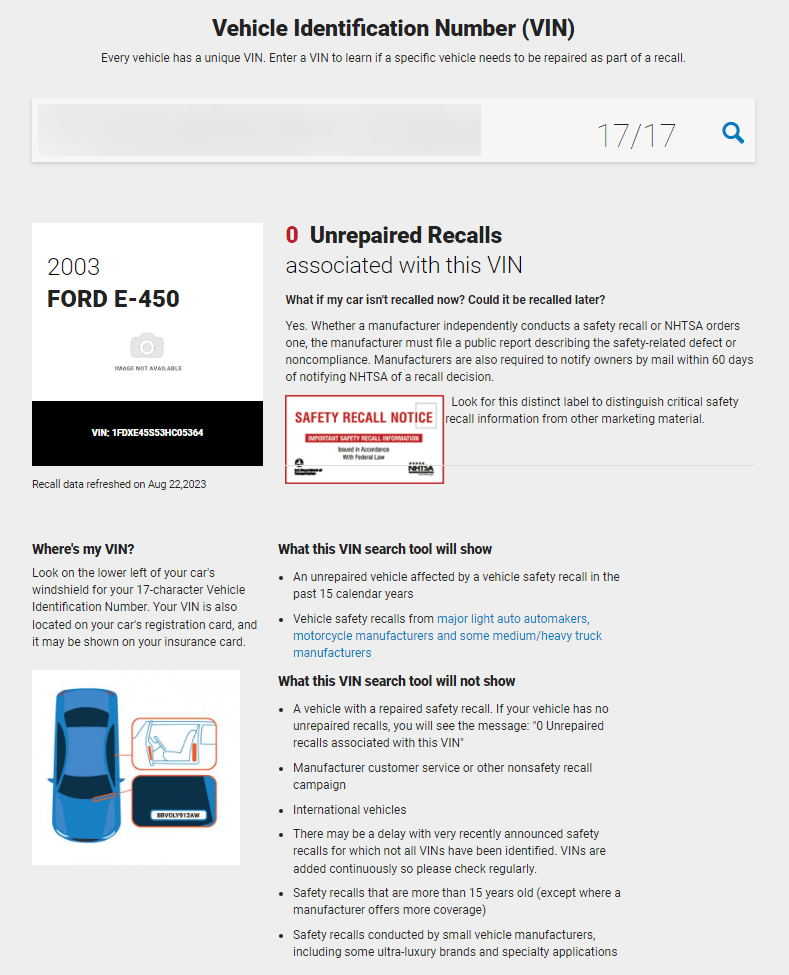 NICB VIN Check usually shows you the theft and salvage records when available.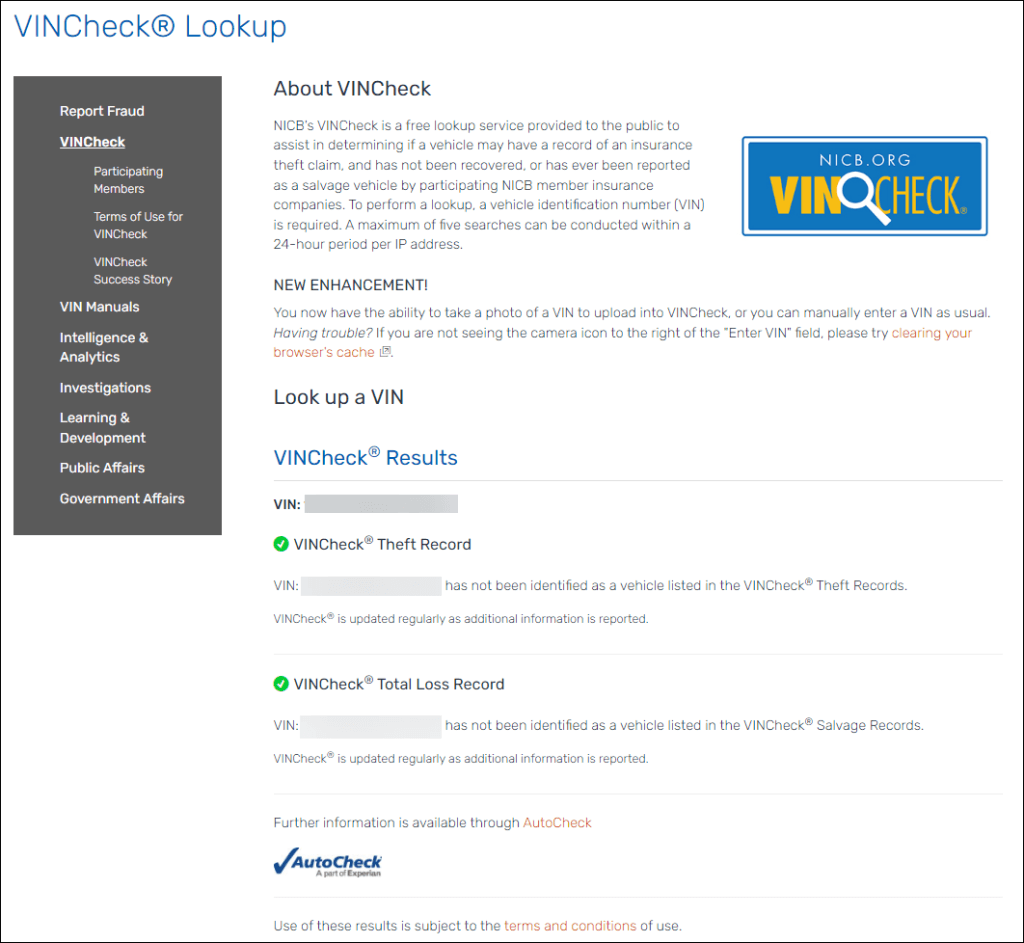 As stated above, you may not get access to the last reported mileage from the official websites. However, there are some methods you can try to gain access to this information.
Check them out below!
Method 1: Obtain a Vehicle History Report
A comprehensive vehicle history report gives you insights into a vehicle's last reported mileage, check the maintenance records, and view the odometer readings. In addition, it may show you the following information when available:
Accidents & Salvage Records
Vehicle Specifications
Market Value
Ownership Cost
Theft Records
Sale Listings
Recalls & Warranties
This information serves as a valuable reference in order to make an informed decision.
To perform VIN lookups and get a comprehensive vehicle history report, you can try the online services below.
Option 1: BeenVerified Mileage Check

As a trusted people search engine with 10+ years of experience in providing users access to individuals' information, BeenVerified can be a go-to choice when it comes to finding people or doing background checks.
However, it also offers a vehicle search service. You can perform VIN lookups or license plate searches to gain access to trustworthy and consistently refreshed data that BeenVerified gathers from prominent industry sources such as NMVTIS, JD Power, NHTSA, and many other auto industry leaders.
Apart from the information on the last reported mileage, BeenVerified may give you an overview of the vehicle's odometer history, if available.
To obtain a vehicle history report, all you have to do is go to BeenVerified's Vehicle Search page and follow the on-screen instructions to perform your searches.
Below are the screenshots from a sample report. Your reports may contain more or less information.
Last reported mileage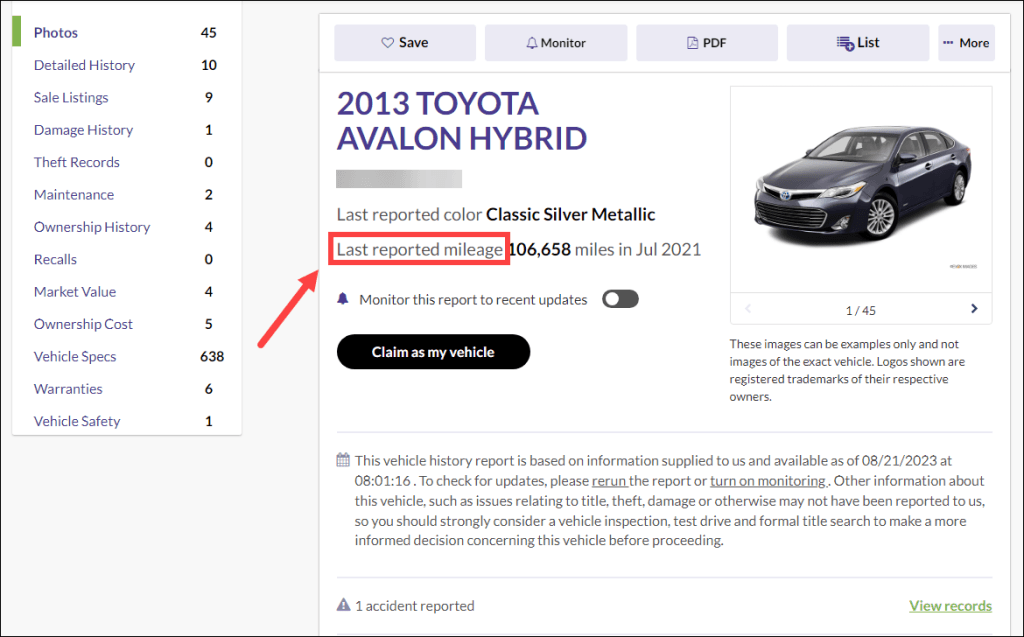 Odometer history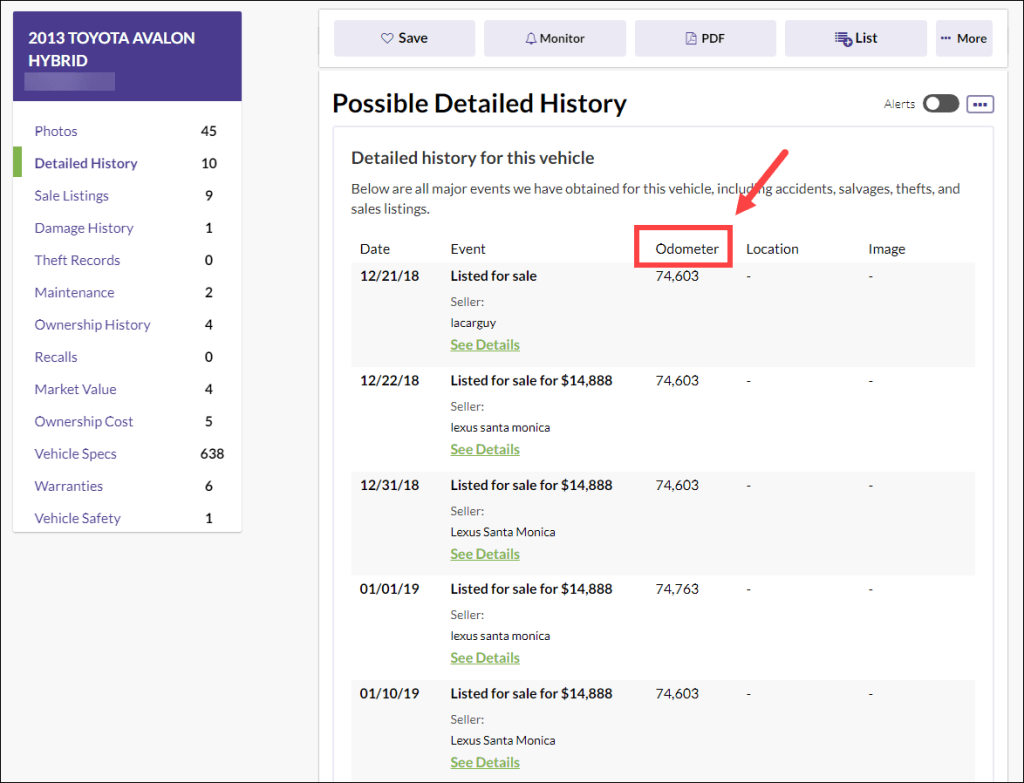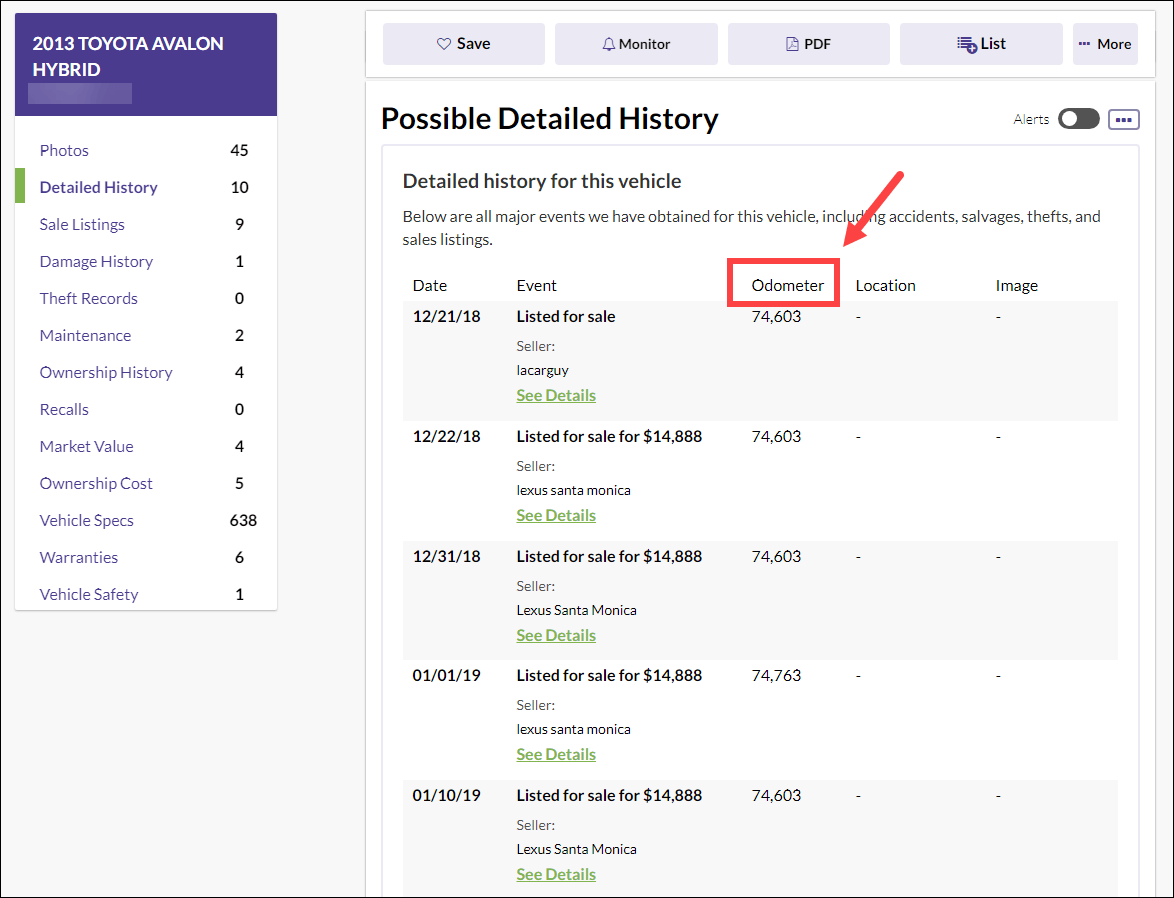 Maintenance history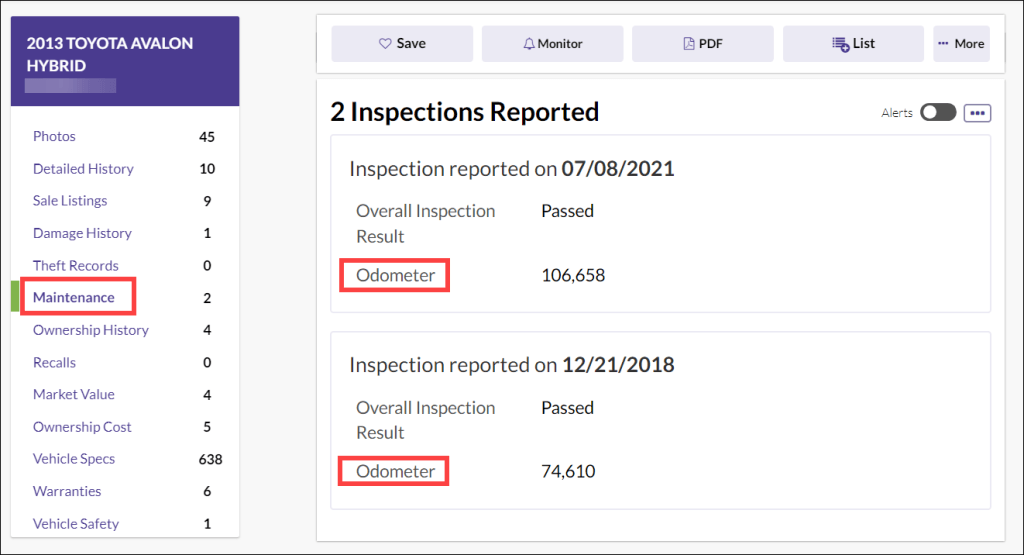 If you encounter any issues, do not hesitate to reach out to their support center:
Tel: 1-866-885-6480
Email: support@beenverified.com
Option 2: Bumper Mileage Check

Bumper is one of the few approved National Motor Vehicle Title Information System (NMVTIS) data providers. So it would be a great place for VIN checks as well as license plate searches. With its intuitive design and millions of data sources, checking a vehicle's mileage should be simple.
All you should do is go to Bumper's official website and input the information as required into the corresponding search bar to run your searches. Then follow the on-screen instructions to unlock the full report and find the information that's useful for you.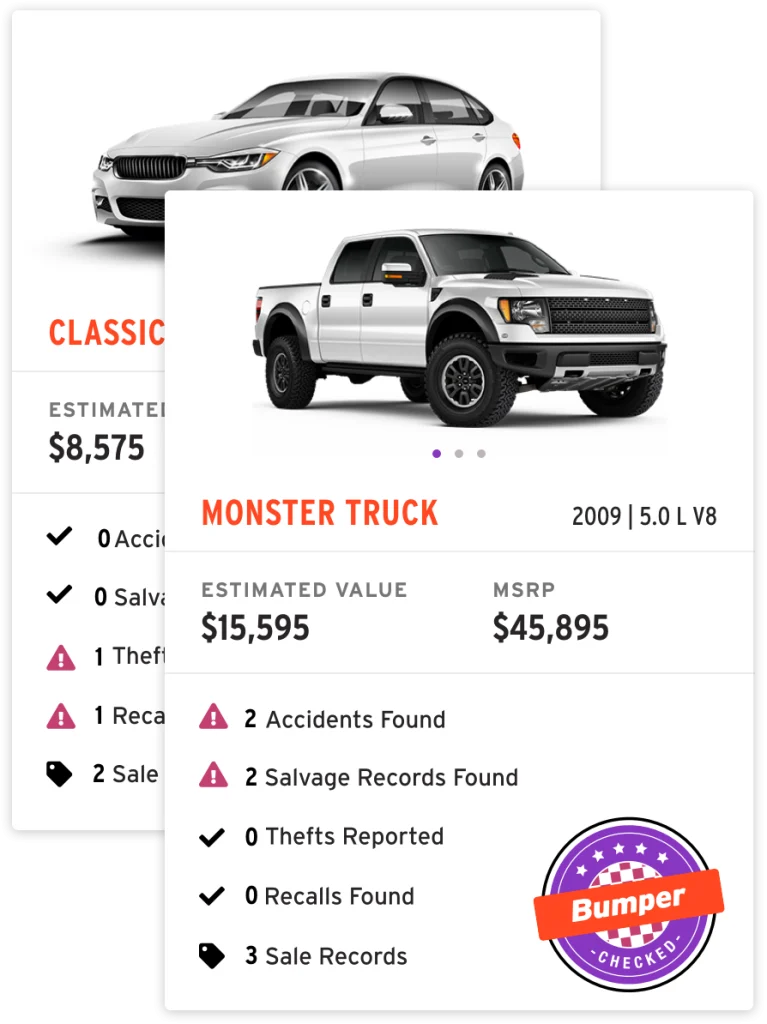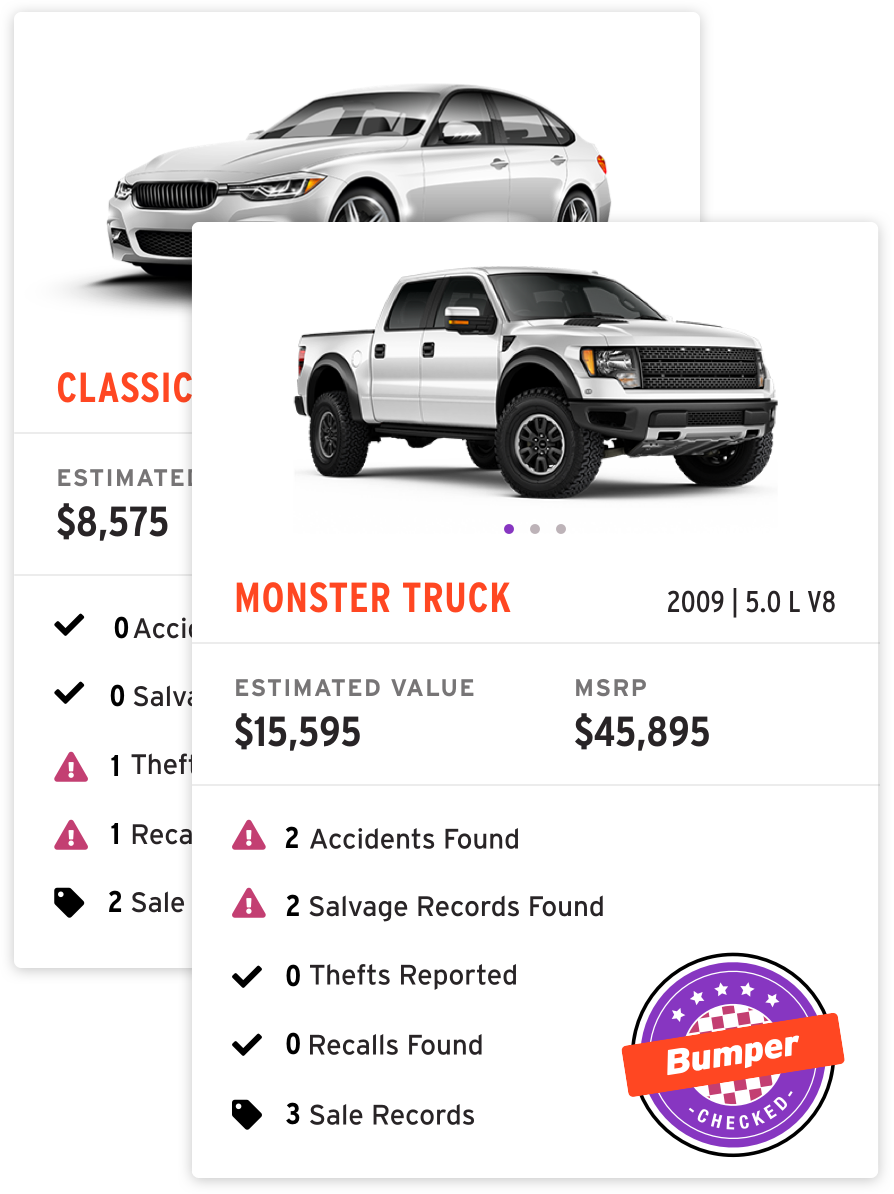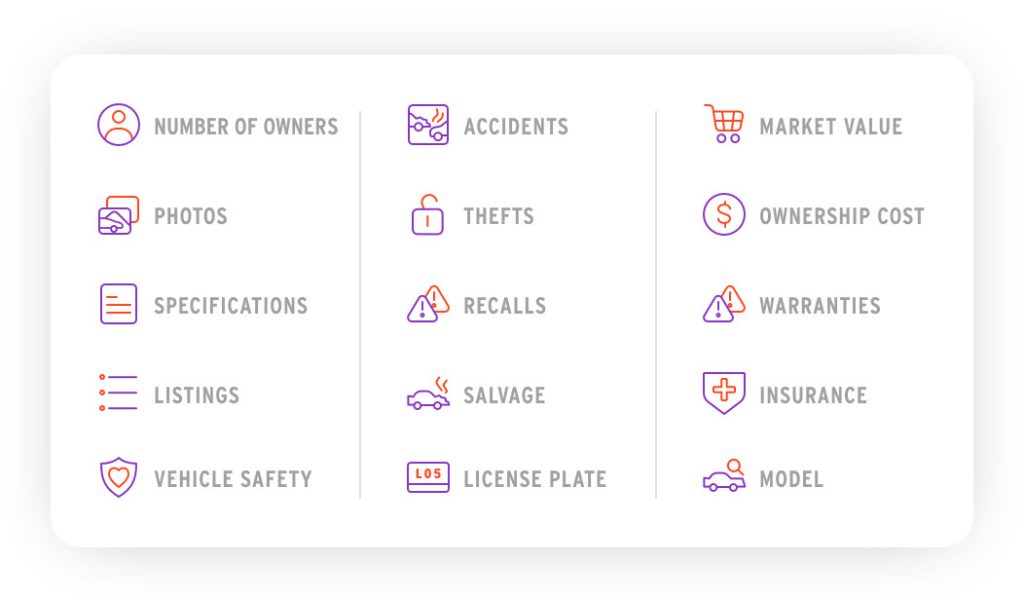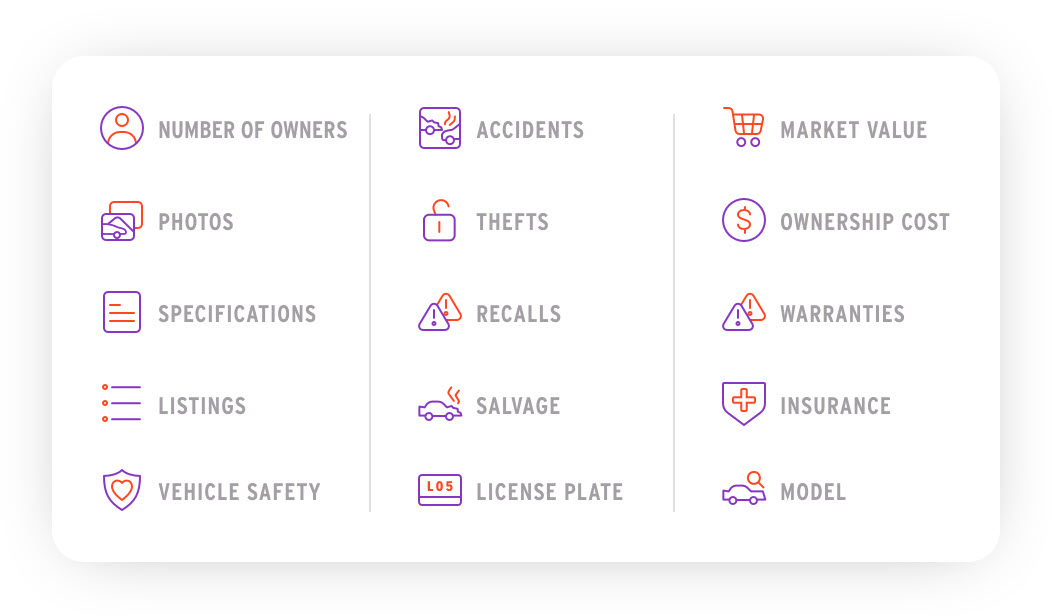 Should you acquire any assistance, feel free to contact their support team:
Tel: 1-332-225-9745
Email: support@bumper.com
Method 2: Consult the dealership
Reputable dealerships often have access to reliable vehicle history records, including the last reported mileage.
What you should do is ask them for official documentation that includes the mileage history of the vehicle.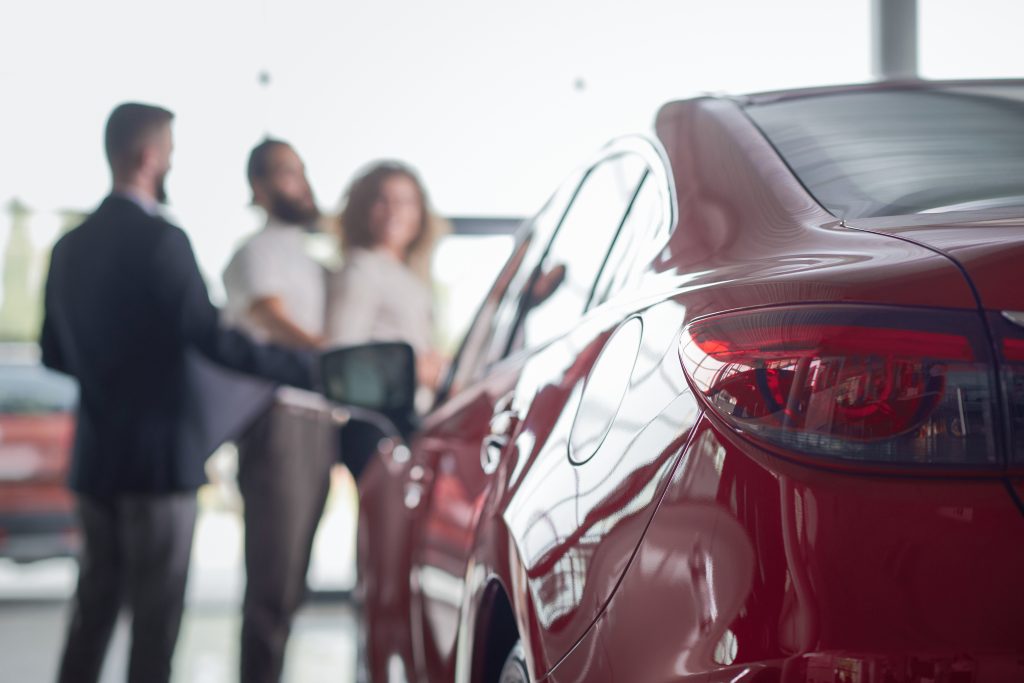 Additional steps to protect yourself against fraud
The last reported mileage of a vehicle holds immense importance. In addition to obtaining a vehicle history report and seeking assistance from the dealership, you should do the followings in order to navigate the used car market with confidence and make well-informed purchasing decisions.
1. Check for wear and tear
As always, we suggest you physically examine the car and check for any wear and tear that doesn't align with the reported mileage. Unusual signs of aging could signal manipulation.
2. Consult with a mechanic
A professional mechanic should be able to identify any signs of tampering or fraud. Therefore, as an extra layer of precaution, ask a trusted mechanic to inspect the car.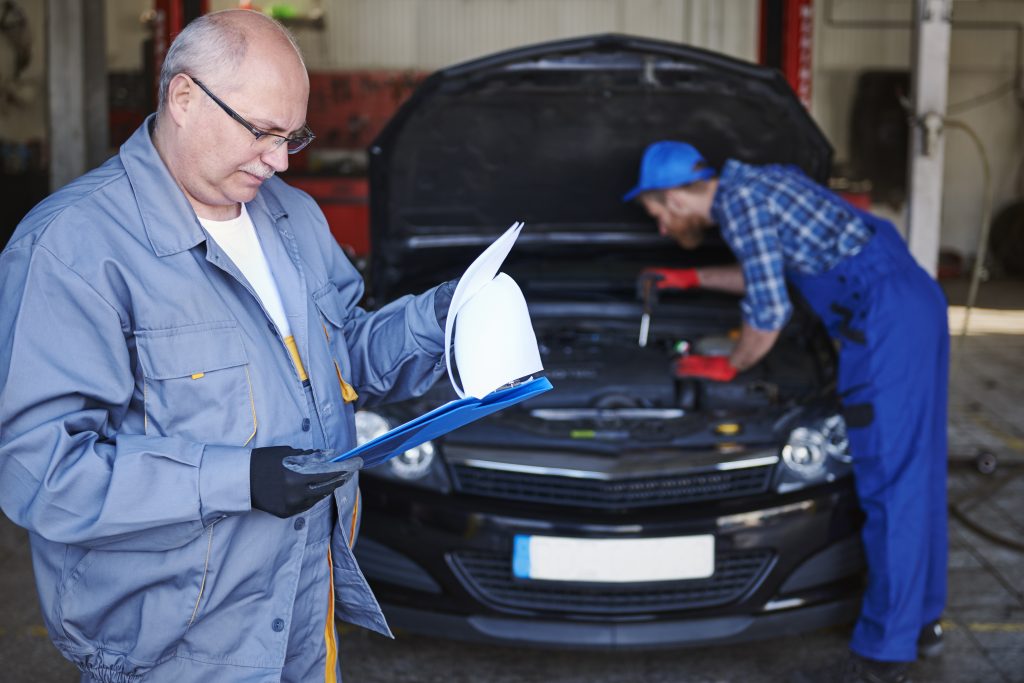 The methods in this article provide you with easy access to public record information, but without a guarantee for accuracy and may include links to websites not listed as a Consumer Reporting Agency (CRA). Information acquired from these bodies is illegal to be used for employment, housing, credit, and other purposes alike, according to laws such as the Fair Credit Reporting Act (FCRA). If you're not sure whether your use of our methods is appropriate, click here for details.