How to Get Kohl's Cash Code – 2023 Hacks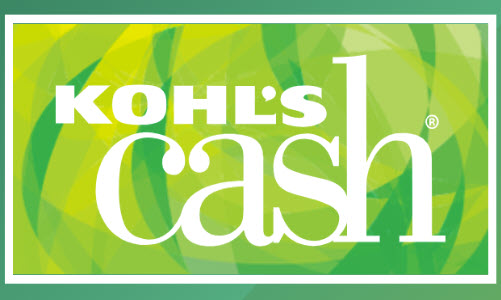 Kohl's is one of the best places to shop for a vast selection of goods. If you're a loyal Kohl's customer like me, you may be familiar with Kohl's Cash. If you aren't, you would definitely love to learn about this generous reward program as it can help you save big easily. In this post, we'll share everything about Kohl's Cash code, including the real tips to earn and spend it wisely, and how to use expired Kohl's cash.
What is Kohl's cash?
Kohl's cash is basically like real money that you can use at Kohl's, online, in-store or at Kohl's Kiosk. You can simply earn it by shopping at Kohl's during the periodic promotions (view the earning and redemption dates). For every $50 spent in a single transaction, you'll grab a $10 Kohl's Cash coupon for future purchases. The more you spend, the bigger the reward, up to a maximum value of $1500. However, you cannot use Kohl's Cash to pay for your Sephora merchandise, Kohl's credit card balance or gift cards.
If your purchase doesn't meet the amount of $50 to get Kohl's Cash, you could try Extrabux, a free & easy rebate service, to earn 3% cashback for any Kohl's orders (no minimum).
4 Pro tips to earn free Kohl's Cash
To make the most out of your Kohl's Cash and spend it wisely, we've got several tips for you.
1. Take surveys to earn free Kohl's gift cards
If you're interested in earning some extra cash in your spare time, try get-paid-to websites. They offer generous rewards for users who accomplish simple & fun tasks, such as taking surveys, testing products, or watching videos. If you don't know where to get started, here are two platforms with the best earning opportunities:
Option 1 – Survey Junkie

Survey Junkie is a popular community where millions of people are sharing opinions and ideas in exchange for rewards. You just complete your profile and received matched answering surveys. The surveys give you different points (1,000 points equals $10). When enough points are accumulated, you can redeem cash via PayPal or get free e-gift cards of Walmart or Amazon (and more) to purchase whatever you want.
Option 2 – Branded Surveys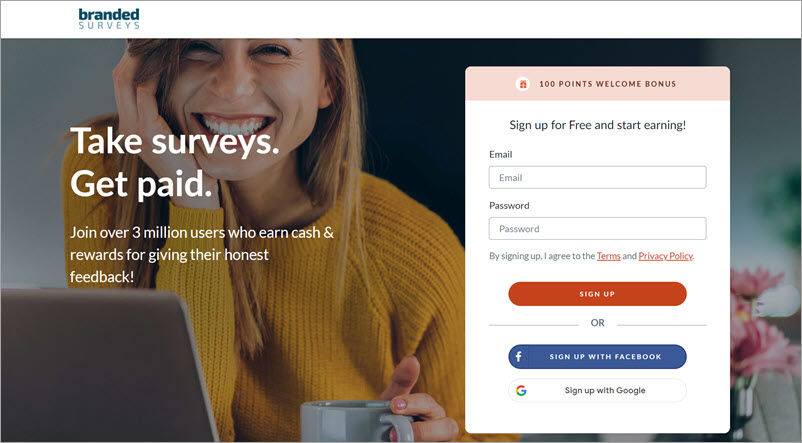 Branded Surveys is one of the highest-paying survey websites available in the US, UK, and Canada. After signing up and verifying your email, you'll get matched paid surveys. Each completion of a survey offers 50 – 300 points, equivalent to $0.5 – $3. Reaching 500 points, you can cash via PayPal or redeem gift cards to popular brands like Kohl's, Walmart, and more.
2. Stack Kohl's coupons and promo codes
While most of the brand's coupon or promo code applies to only specific items and has a spending threshold, that's not the case with Kohl's Cash. You can pay for almost all the items with Kohl's Cash, and what's greater is that you can combine it with sales and coupons to slash your cost further. Simply take a look at our Kohl's coupon page and grab a valid promo code for an extra 20% off.
How to get more Kohl's promo codes:
If the coupons listed don't work for you, there are several ways you can get a Kohl's promo code.
Sign up for Kohl's email alerts, or to text SAVE07 to KOHLS (56457) get a 15% off coupon.
Apply for Kohl's credit card to take advantage of the 35% first-time coupon and up to 30% off monthly saving offers
Customers aged 60 or over can receive 15% off every Wednesday at Kohl's store.
All veterans get 15% off discounts on Monday.
3. Join the Kohl's Rewards program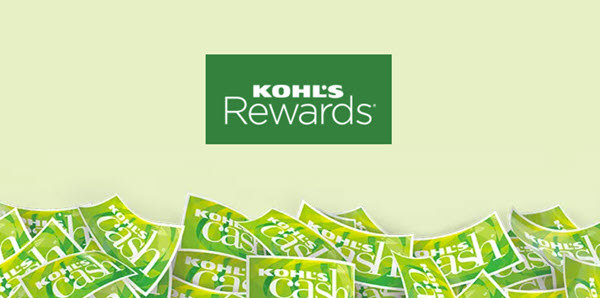 If you're a regular Kohl's customer and hope to earn Kohl's Cash every time you shop, not just during the earning period, consider joining the Kohl's Rewards program. It's a free loyalty program that allows you to get 5% Kohl's Cash on any purchases all year-round. As a member, you'll also enjoy a birthday gift and be the first one to receive Kohl's coupons and promo codes throughout the year.
4. Take advantage of special sales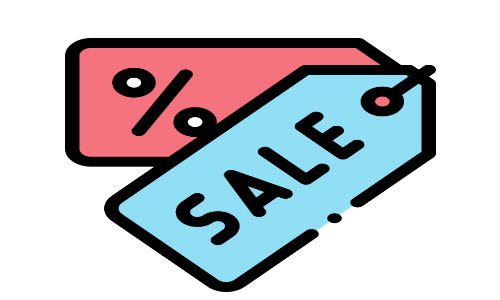 Kohl's is known for offering amazing discounts, especially around the holidays. During special sales days like Black Friday or Cyber Monday, you may expect more Kohl's Cash than in the common earning dates. For example, you can earn $15 for every $50 you spend or an increasing amount of Kohl's Cash for the purchases on specific products.
How to use Kohl's Cash
Although the Kohl's Cash spends like real cash at Kohl's, you're able to redeem it only during the redemption date.
Customers that shop at a brick-and-mortar Kohl's store will get a printed Kohl's Cash code. At checkout, simply enter your number and pin, and the value of your Kohl's Cash will be deducted from the purchase price.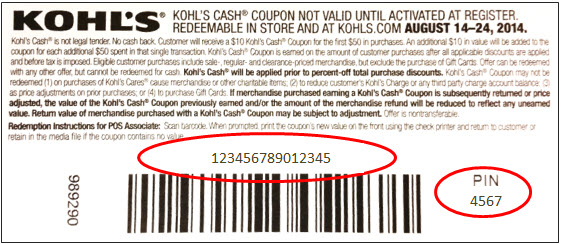 If you made purchases online, at a kiosk or with the app, you'll receive an email within 24 hours that contains the Kohl's Cash number and pin and instructs you to add it to your Kohl's Wallet. Then you could use the Wallet balance to pay for your Kohl's orders.
What if Kohl's Cash is expired?
According to Kohl's Policy, Kohl's Cash can't be used before or after the redemption dates stated on the coupon, and the loose 10-day grace period has been a past story. However, if your Kohl's Cash just expired recently, and you still want to make a request, ask the sales associate or call (855) 564-5705 to see if they can help applying the coupon.
---
So that's all about Kohl's Cash. It's one of the easiest methods for you to save at Kohl's, so start earning today! If you have any questions or suggestions, don't hesitate to leave your comment below.