King of Avalon Gift Codes | Oct 2022 (New Codes Added)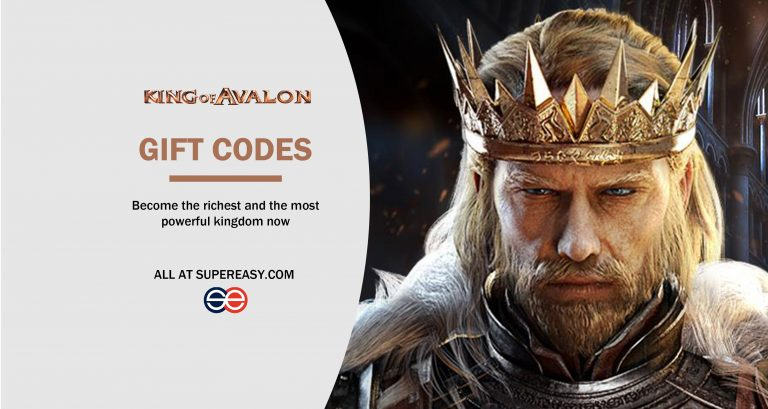 Your goal in KOA (King of Avalon) is to become the richest and the most powerful kingdom, and some free gift codes will absolutely help. There are plenty of ways to get rewards in KOA, but one of the most sought-after is King of Avalon gift codes. In this post, you'll get a list of active King of Avalon gift codes, and learn how to get more of them.
What is King of Avalon gift codes?
King of Avalon gift codes is released by developers to give you a reward such as gold, boosts, or some free resources such as food, wood, experience for your hero or dragon, or even a VIP status.
List of Active King of Avalon gift codes in 2021
Sorry, there are no codes available now. We've tested all the codes below, and none worked. Therefore, you can wait for a new promotion period, such as the Christmas gift code. We'll post it as soon as there's a new code.
INS2WREWARD
KOAFACEBOOK
REWARDKOA
KOAHappyAnniversary
KOA666
KOA888
LaborDayKoA
moomookoa2021
halloween2020koa (Expired)
koahappy4thbirthday (Expired)
S85D9723500E (Expired)
HAPPYNEWYEAR2020KOA (Expired)
daimeier (Expired)

koa88888888

(Expired)
koa66666666 (Expired)
koa628 (Expired)
MERRYCHRISTMASKOA2019 (Expired)
OHMYDEER (Expired)
HIOCTOBER (Expired)
KOALUNARNEWYEAR2020 (Expired)
koa3yearsfun2019 (Expired)
koa2019 (Expired)
koa7575 (Expired)
koa5050 (Expired)
KINGHEDIYE (Expired)
What rewards do they offer
| | | |
| --- | --- | --- |
| Gift Codes | Release Date | Rewards |
| halloween2020koa | 30 October 2020 | Scary Pumpkin Stronghold for 1 day x 1, Small Lord EXP x5, Medium Dragon EXP x5, 100 Gold x1, 60m Speedup x1, Medium Dragon Skill EXP x1, and 5m Speedup x5. |
| koahappy4thbirthday | 13th July 2020 | 1 Gold x 260, 30K Wood x 120, 30K Food x 120, 500 Silver x 120, Birthday Fireworks x 20, and 2K Iron x 120 |
| S85D9723500E | Feb 2020 | 5M Speedup x 5, Medium Dragon EXP x 5, 60M Speedup, Small Lord Exp x 2, 1 Gold x 2, and Medium Dragon Skill Exp x 140 |
| HAPPYNEWYEAR2020KOA | New Year's Eve | 5m Speedup x 50, Small Assault Power x 25, Medium Dragon Exp x 40, 60m Speedup x15, Small Lord Exp x 40, Gold x 260, Small Guardian Power x 25, Lucky Shot Coin x 5 |
How to get the latest gift codes
Many game developers give out a lot of gift codes on social media, such as Fishing Clash gift codes. But that's not the case with the King of Avalon. KOA seldom posts redeem codes that you can grab on the go. However, they do offer gift codes during some special events, so it's a good idea to follow their official Facebook (sometimes they send gift codes in DMs so be sure to follow them) and Discord.
How to redeem gift codes
While you're in the game, click on your avatar.
Go to settings.
Click on the Gift Code option.
Enter the codes you get.
Enjoy the goodies!
---
Conclusion
King of Avalon is a strategy game where you rule over a tiny kingdom that is growing in small proportions and becomes a great empire. But don't have high expectations for King of Avalon gift codes.
Of course, you can make use of them for getting more resources in your game and helps to make your gameplay better, but these codes are rare. The frequency is about one code every 3-4 months.
Stay tuned for more details. Till then, enjoy gaming!