Kik User Search | Find People on Kik Messenger (2022)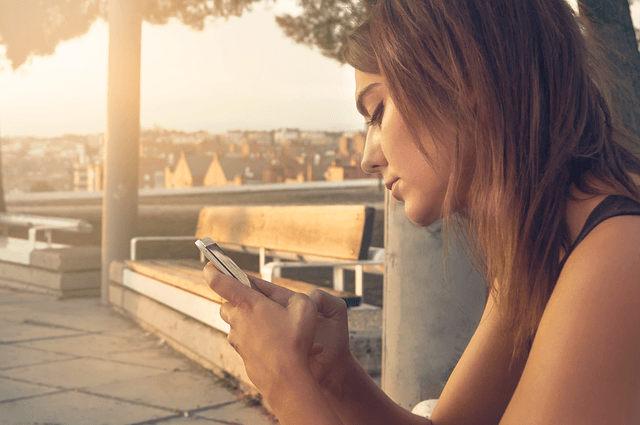 Kik (or Kik Messenger) is a free mobile messaging app that allows you to register anonymously and without your phone number. So it could be tricky when you're trying to verify if someone you know has a Kik profile. Luckily, there are a few ways that can help you investigate. Read on and find out what they are…
How to find someone on Kik messenger
If you're new to Kik and you would like to add your friends to your contacts, there're several ways to do it. In this guide, we'll show you how to find someone on Kik by Kik code, phone number and username.
1. Find your friends on Kik by code
Similar to Snapchat, there's a code scanner on Kik which allows you to add people by scanning their Kik codes. Just tap the + icon on the upper right corner and tap Scan a Kik Code.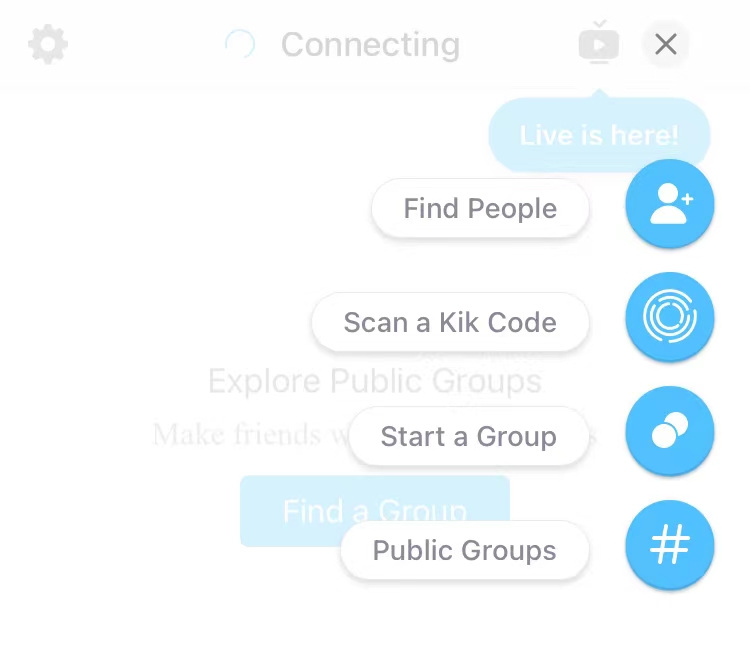 2. Find someone on Kik by phone number
Another way to find Kik users is to search by phone number. First, press the + icon in the upper right corner and tap on Find People > Find by Phone Contact.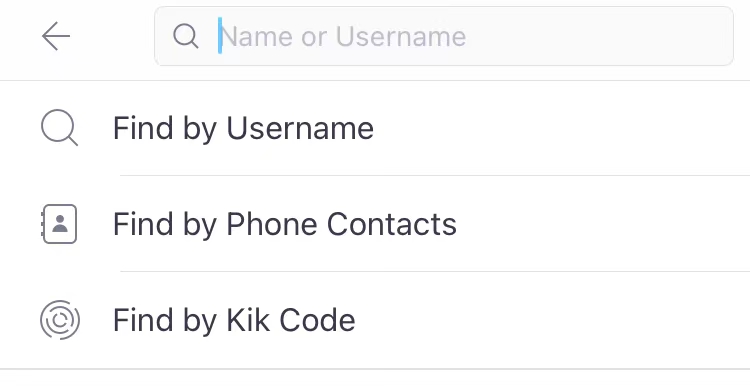 You'll need to grant Kik access to your phone's contact list, and your phone contacts will then show up. If your contact has linked their phone number to Kik, then you'll be able to add them this way.
3. Search for someone on Kik by username
You can also add people by looking up their Kik usernames. If you don't know what username your friend uses, you might want to try putting in different usernames that start with the person's name, or go to his/her Instagram profile and check.
4. Find the person's profile via Social Catfish
In some cases, people list their Kik information on their social media accounts. So you can check your friend's social media page to see if they have listed their Kik username or code.
You can use Social Catfish to find people's (hidden) social media accounts. Social Catfish is an online investigation service that has one of the most comprehensive collections of social media/dating site profiles and background information.
The tool allows you to run a reverse username lookup and find the person's profiles on different social media networks like Instagram, Facebook, Twitter, Tinder, etc.
1. Go to Social Catfish.
2. Select the type of search you want, type the information into the search bar and click Search.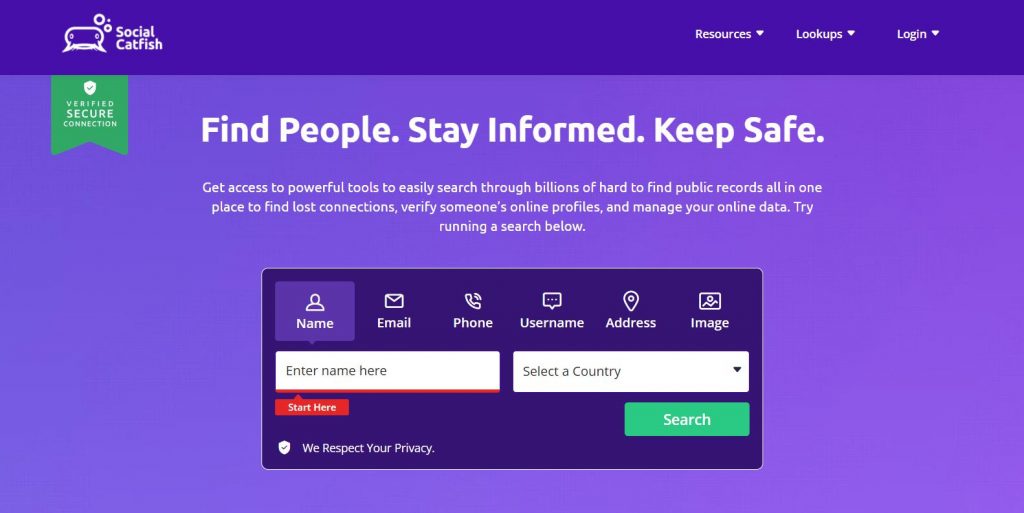 Social Catfish will search its large database and gather information associated with the person into one report.