Kelley Blue Book: KBB Value, VIN Lookup & Review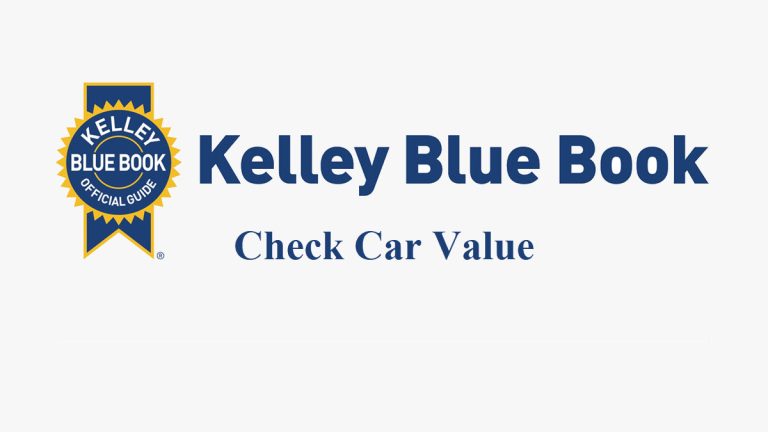 Check Car Value by VIN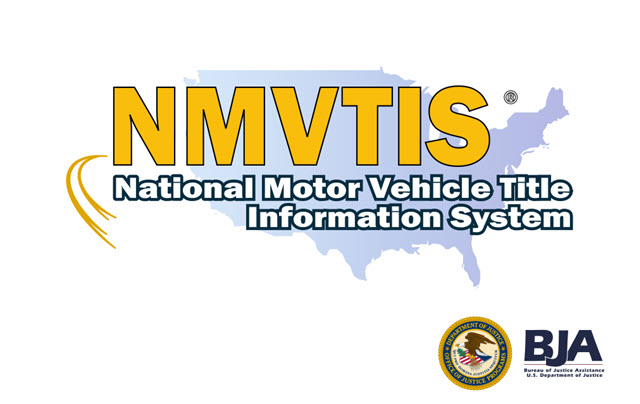 What is Kelley Blue Book?
Kelley Blue Book (KBB) was founded by Les Kelley in 1926. The story goes that Les Kelley, along with his brother, founded a car dealership in Los Angeles, California. As they were selling cars, they realized the need for a guide that could help both buyers and sellers determine the fair value of used cars.
At that time, the automotive industry was growing rapidly, and there was a lack of standardized information about car values. Kelley recognized the opportunity to create a guidebook that could provide reliable and consistent information about the market value of automobiles.
He began compiling a list of car prices and values, using data from actual car sales and auctions. This information was initially gathered and published in a list known as the Blue Book because of the color of its cover. Over time, the guide became more comprehensive, covering a wide range of makes and models.
The Kelley Blue Book gained credibility and became widely used in the automotive industry. It evolved into a trusted resource for both buyers and sellers, providing valuable information on car values. Today, KBB continues to be a leading authority in the automotive industry, offering an online platform where users can access up-to-date information on new and used car values, reviews, and other relevant automotive data.
Each week, users run a search on KBB to get information about the value, pricing, and specifications of new and used vehicles. It features different types of values for vehicles, including the Manufacturer's Suggested Retail Price (MSRP), Fair Market Range, and Fair Purchase Price.
The company collects and analyzes data from various sources, including auctions, dealerships, and private sales, to establish a comprehensive and up-to-date database of vehicle values.
Value estimation factors
Kelley Blue Book (KBB) uses a combination of data and expertise to determine the value of a vehicle. The process involves analyzing various factors that influence a vehicle's worth in the market. Here are some of the key factors KBB considers when valuing a vehicle:
Market Data Analysis: KBB gathers and analyzes data from various sources, including dealership transactions, auctions, and private sales. This data provides insights into the actual prices at which vehicles are being bought and sold in the market.
Vehicle Condition: KBB considers factors such as mileage, wear and tear, mechanical and cosmetic condition, and whether the vehicle has been involved in accidents or has a clean title.
Historical Data: KBB looks at historical pricing trends to understand how a particular make and model have depreciated over time. This helps in predicting how the value of a specific vehicle may change in the future.
Features and Options: KBB takes into account factors such as trim level, additional features, and upgrades when determining a vehicle's worth.
Local Market Conditions: The value of a vehicle can vary based on geographic location and local market demand.
Current Economic Factors: KBB takes into consideration broader economic trends and factors, such as gas prices, consumer preferences, and changes in the automotive industry.
Kelley Blue Book Value Search
To learn about your vehicle value on Kelley Blue Book, follow the steps below.
Go to the value estimation webpage, enter a 17-digit VIN and click Go.

You'll be asked to submit the mileage and ZIP code.

Detail the color and equipment on your vehicle, including mechanical, interior, exterior, and packages.

Specify the signs of damage or wear on the car.

Choose the vehicle condition.

You'll be invited to fill in some personal information such as name, phone number and email. I click Not Now, Maybe Later to move on.

Now I finally got my estimated trade-in value.

The more familiar you are with your vehicle, the more accurate estimation you get. In addition, it requires some patient to complete all the questions and skip unwanted offers.
KBB Reviews
It's surprising that KBB has an awfully bad rating on Trustpilot, a popular online review platform. Many consumers complain about its undervaluation and scam-like value estimation.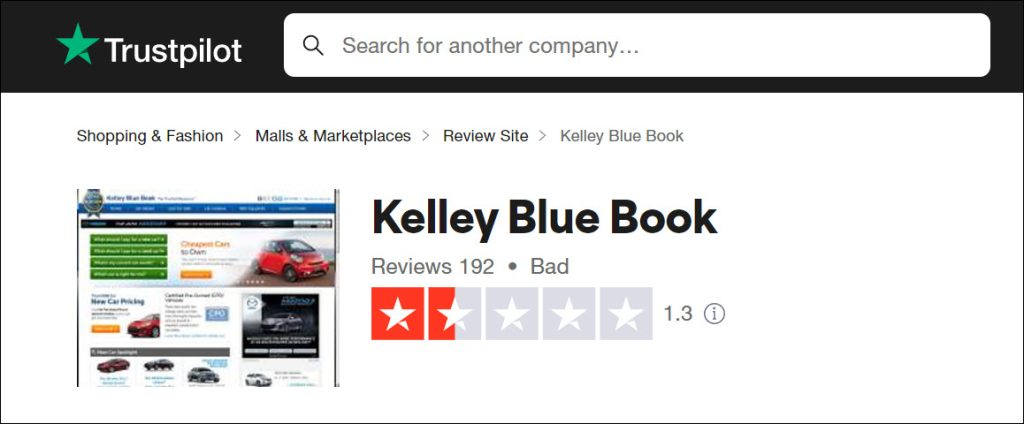 Therefore, if you want to perform a vehicle value estimation on Kelley Blue Book, you can take it as a reference and also consider other alternatives. Those free or budget-friendly websites can offer more insights into your vehicle so that you can have a well-rounded understanding of a car.
Kelley Blue Book Alternatives
Here we're going to introduce 3 extra options to value a vehicle — free or paid.
1. BeenVerified
BeenVerified is your go-to option when you need to search for a detailed report with tiny known info. It enables people to search people with names, phone, addresses, emails, or usernames, and vehicles with VIN or license plates. Boasting a large database, it combs through information linking to your search and returns it in a well-constructed report.
Enter the VIN number of your car in the below search box and then click Search Now.
Wait for the algorithm to generate a report for you. In the report, you may find the car's accident history, title records, market value, listing history, ownership cost, and other info. In terms of value estimation, you may find rough average, and clean trade-in values in the report.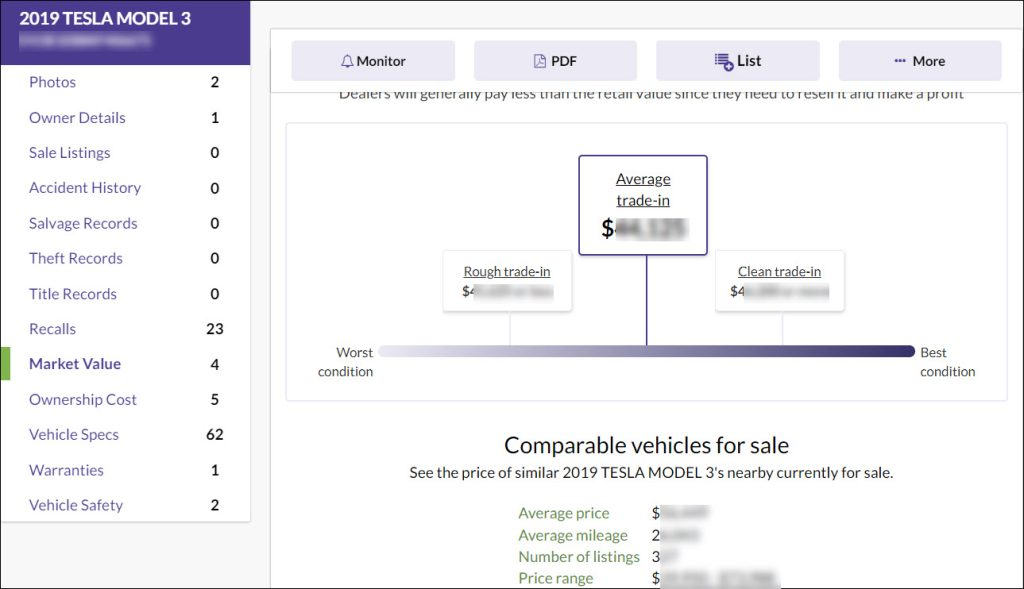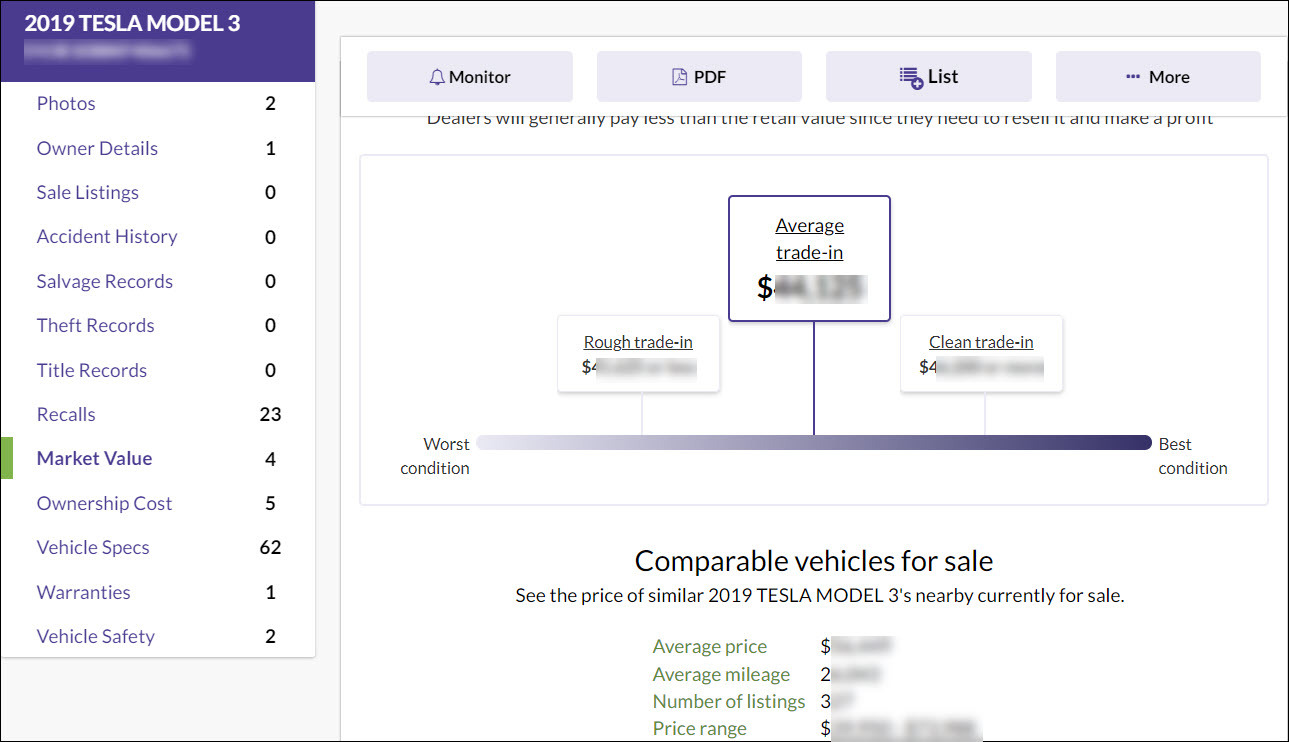 You need to purchase a membership plan to unlock the full report.
2. Online free tool
If you prefer free tools, you can always find free online tools from Google. For example, Consumer Reports is one of the car value estimators when you google for these tools.

By selecting the make, model, year, and trim, you can obtain the general value of your car. In addition, the number becomes more accurate when you enter mileage and other add-ons.
However, all the numbers you get are too general, given that these tools only consider parts of the factors affecting a car's value. But it's still worth a try for they can offer a basic range of market value of a similar car.
3. Bumper
As an approved NMVTIS data provider, Bumper provides a widely used vehicle search tool. Its vehicle records building up a giant database come from government agencies, insurance providers, car industry sources, and more. That's why it wins over 1 million monthly visitors. Its report offers fairing prices and accurate data which help buyers and sellers make decisions better.
Go to Bumper's official website.
Choose the search type and enter the information. Click SEARCH. You can search by VIN or license plate.

A report containing a car's estimated value, theft records, and vehicle specs will be ready in minutes. You can also check the result through its mobile app after purchasing.

---
Hope you find this post helpful. If you have other vehicle value estimation websites, you're welcome to share them with us.
The methods in this article provide you with easy access to public record information, but without a guarantee for accuracy and may include links to websites not listed as a Consumer Reporting Agency (CRA). Information acquired from these bodies is illegal to be used for employment, housing, credit, and other purposes alike, according to laws such as the Fair Credit Reporting Act (FCRA). If you're not sure whether your use of our methods is appropriate, click here for details.