How to Keep Your Address Private [2023 Guide]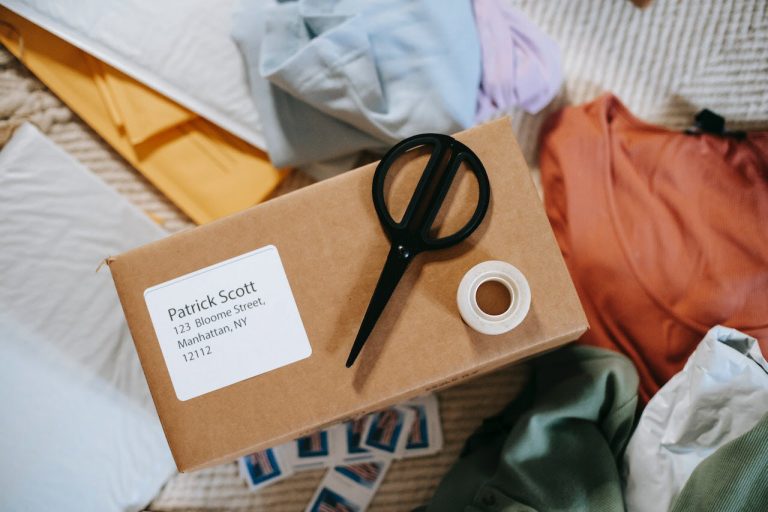 Have you ever googled yourself or searched your name on a people search site? If not, try it now! Then you'll probably be surprised at how easily people can find your home address, as well as other info. Exposing your physical address can put you at risk of identity theft, burglary, stalking and junk mail. But don't worry. In this guide, we'll show you how to take control of your personal information and make your address private.
People Finder
Look up contact info, photos, addresses & more!
How to get my address off the Internet
If your home address is exposed, there are a few ways you can try to remove it from the Internet. Just follow the steps below:
1. Start with a Google search
Before removing your address, you must first know where it's listed online. The easiest way to figure this out is to run a Google search for your address. Set your browser to private or incognito mode, then type in the information below to see what comes up:
"Your full name"
"Your home address"
"Your full name and home address"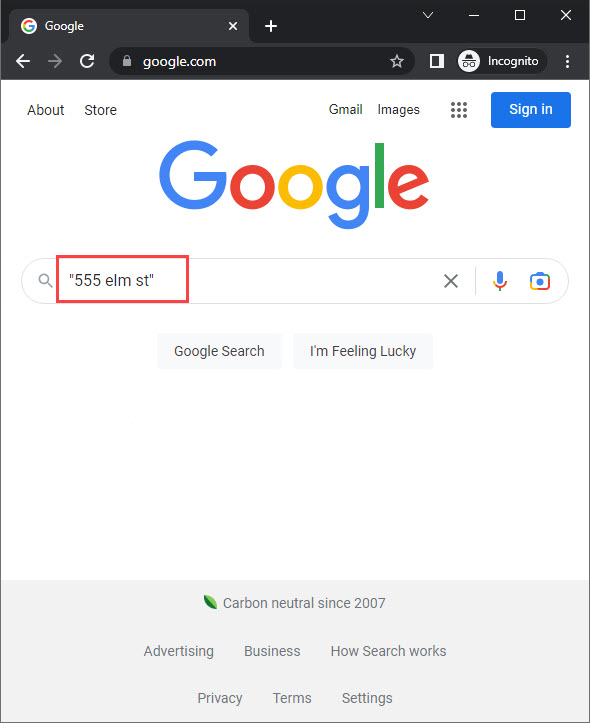 To gain better results, try using different search engines, such as Bing, Yahoo or DuckDuckGo.
Next, search your name on some of the biggest people search websites (e.g., WhitePages, Spokeo, and PeopleFinders)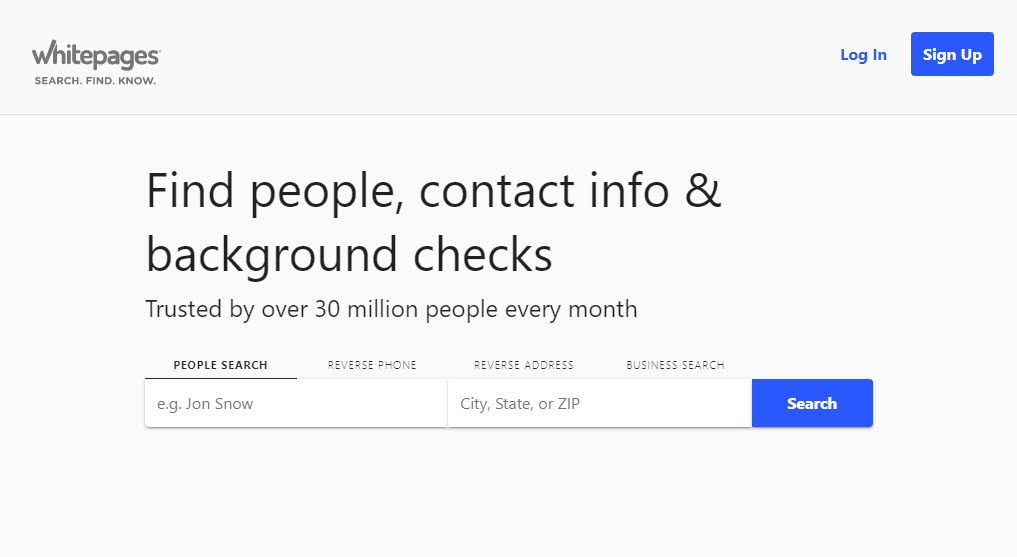 2. Contact the site owner to remove your address
For any sites listing your address publicly, contact the webmaster, the person who owns the website, and ask them to remove your address immediately.
To contact a webmaster:
Look for a Contact us link. It's often on the site's header or footer.

Perform a Whois search. Simply go to google.com and search for whois www.example.com. Then you should be able to find contact information from the Whois search results.

Even after the website owner removes your address, it may still show up in Google search results for a while. In this case, you can ask Google to remove outdated content. For more information, check this page.
3. Ask Google to remove your home address
If you're unable to have a website owner remove your home address from the site, you can ask Google to remove your address from the search results. For more details, check this official step-by-step guide.
Note that you'll need a Google account to request removal.
4. Create a Google alert for your name and address
It's also suggested to create a Google alert for your name and address so you can get notified whenever your name or address appears on a website.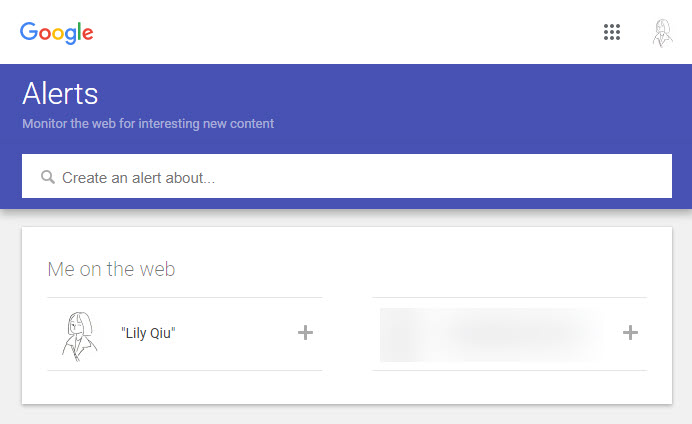 Check this page to learn how to create an alert.
5. Opt out of data brokers/people search sites
People search websites are also known as "data brokers" that specialize in collecting, aggregating, and selling people's personal data to the public, making it easier for anyone, including hackers and scammers to access your information and leave you more vulnerable to identity theft.
These sites include WhitePages, Intelius, Spokeo, MyLife, PeopleFinders, etc.
When available, people search sites may reveal the following information about a person:
Full name
Age
Phone numbers
Email addresses
Current and past addresses
Photos
Social media accounts
Relatives
Education and employment history
Criminal records
And more!
As you can see, data brokers are one of the main reasons your personal information (including your home address) gets compromised. Therefore, removing yourself from their databases is an essential step to protect your online privacy.
To opt out of data brokers, you can do it manually:
Simply go to their official sites, look for the Opt-Out page or Do Not Sell My Personal Information and follow their instructions to remove your records from their database.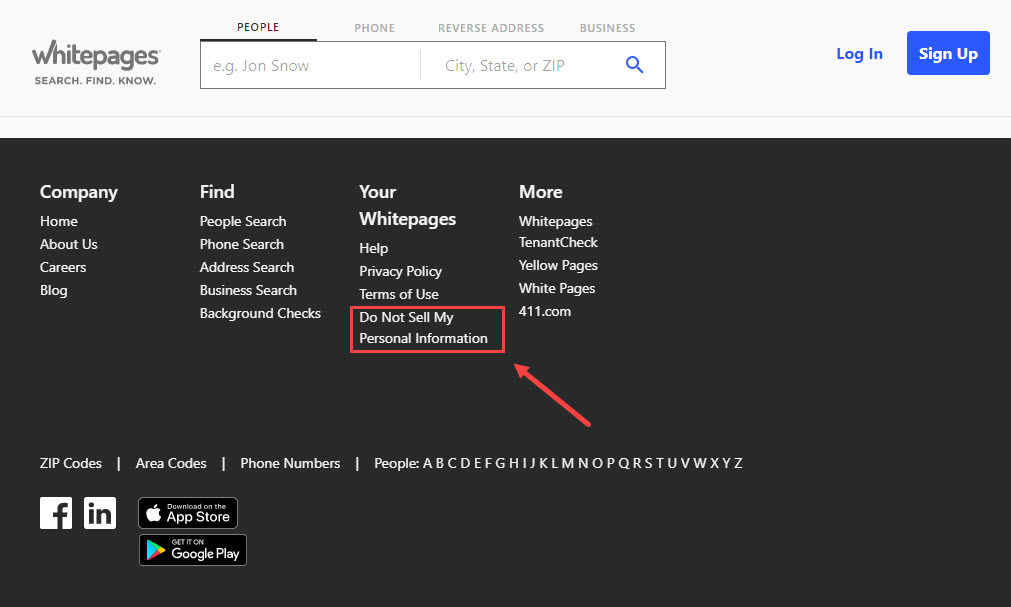 Doing this yourself won't cost you anything. However, it can take hours to go through each website and ask for an opt-out one by one.
If you don't have the time and patience to do it manually, you can also hire a subscription-based service like DeleteMe to do the work for you.
DeleteMe won't just find and delete all of your personal information that appears online once — they'll do so every three months, and will also send you a detailed report to show you everything they found on you.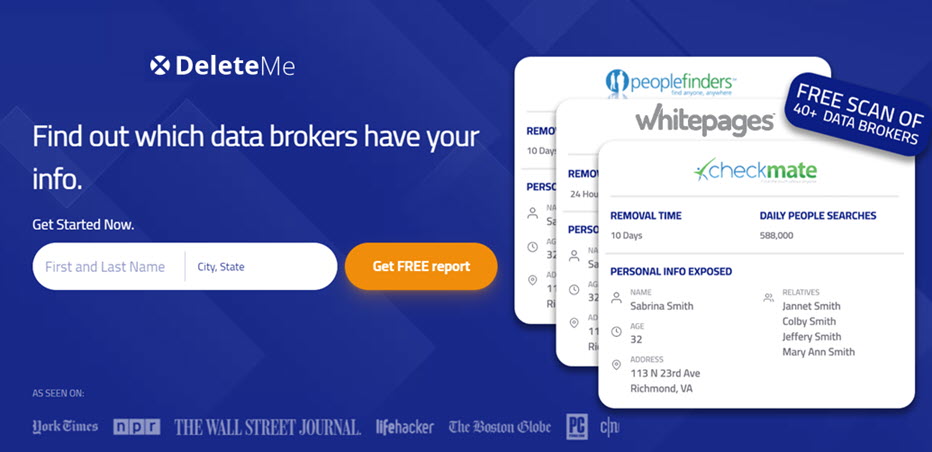 How to keep your address private in the future
Once you manage to remove your home address from the Internet, you should take steps to prevent it from being exposed again. Here are some tips:
1. Be careful what you share online
Everything you do online leaves a digital footprint. Many of us may accidentally reveal sensitive information in social media posts. For example, a photo you shared on Instagram may uncover your location data. Always think twice before you post.
2. Don't give out your info more than needed
There is no need to provide your physical address when registering for most online accounts. Be careful with the emails you received that ask for your personal information or financial information. This could be a phishing scam.
3. Use a PO Box or virtual mailbox
Another way to keep your home address private is to get a PO Box or virtual mailbox. Both services offer you a street address to receive mail and packages so that you can hide your real address.
4. Put your house in a trust or LLC
If you extremely value your privacy and want to stay anonymous, you can put your house in a trust or LLC (limited liability company), so your name won't appear on public record as the property owner.
Final thoughts
By following the suggestions listed above, you should be able to make your address private. But if your address keeps reappearing online, consider using a paid service such as DeleteMe, which will scour the internet for your personal information every three months. If you have any questions or suggestions, leave us a comment below.
Credit: Featured Image by Liza Summer
The methods in this article provide you with easy access to public record information, but without a guarantee for accuracy and may include links to websites not listed as a Consumer Reporting Agency (CRA). Information acquired from these bodies is illegal to be used for employment, housing, credit, and other purposes alike, according to laws such as the Fair Credit Reporting Act (FCRA). If you're not sure whether your use of our methods is appropriate, click here for details.