Jeep VIN Decoder | Get Jeep History Report (2023)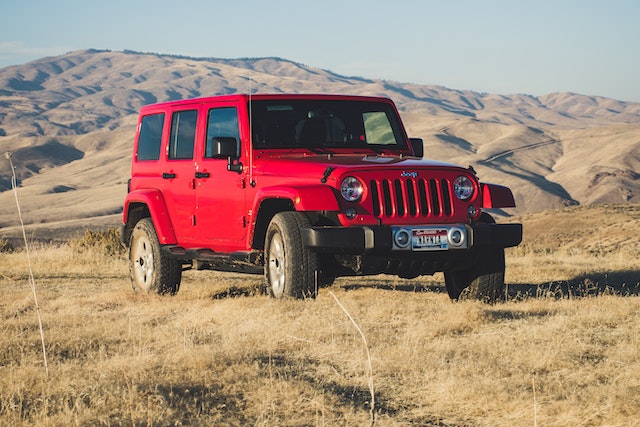 Jeep VIN Decoder
Enter your Jeep's VIN to get a full vehicle report
If you want to learn more about the specs of your Jeep or vital details of its past, you've landed in the right spot. A VIN (Vehicle Identification Number), which works like a unique fingerprint of each vehicle, is what you need. By decoding the VIN number of your Jeep or any type of car, you're able to dig deep into its manufacturing details, mileage, ownership history, theft, accident, maintenance records and more information without hassle.
Don't have the long string of VIN number? Searching with the license plate number also works.
License Plate Lookup
Research a Vehicle by License Plate
3 Best Jeep VIN Decoders in 2022
If you have no idea how to decode your Jeep's VIN, here are the 3 most excellent tools to try. All it takes are just two steps: 1) enter a Jeep's VIN; 2) get the history report within minutes.
To find the Jeep's VIN, check out the metal tag or sticker on the driver's side of the dashboard, or the side of the driver's door jamb. You can also find it on documents like insurance or registration card.
BeenVerified – Best all-in-one search engine
BeenVerified is a powerful people search engine that combines 7 convenient search tools. The vehicle search allows you to look up a VIN or license plate instantly and receive up-to-date vehicle data. Moreover, you can access millions of people, properties and contact info by running a name, phone number or address search, which is of great help in various circumstances.
1) Head over to the BeenVerified vehicle search page.
2) Enter a Jeep VIN and click Search.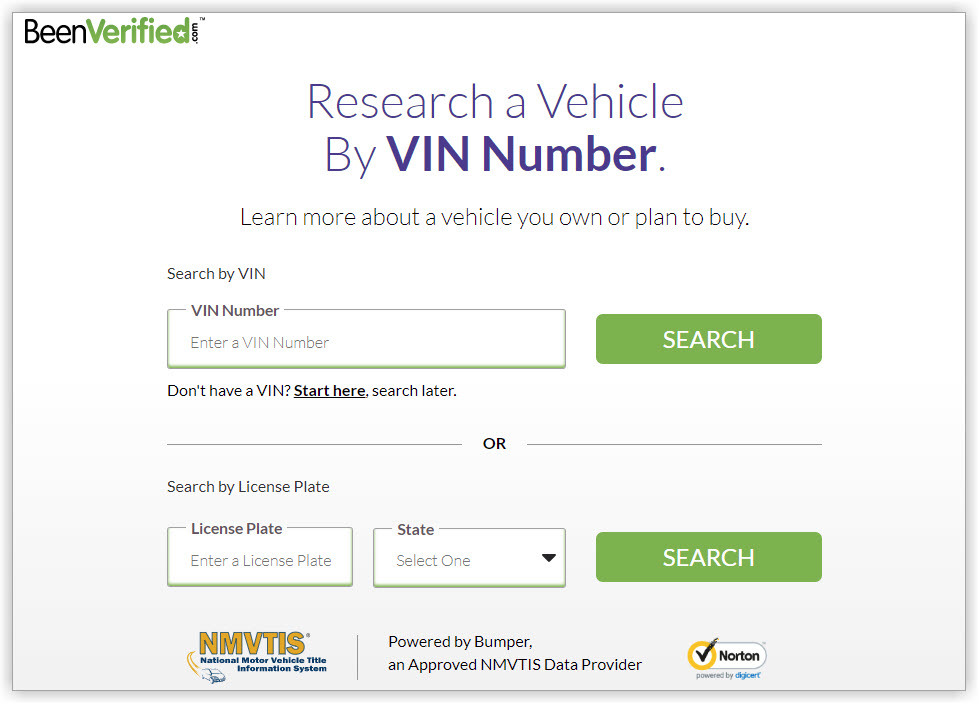 3) Unlock the report when it's finished, and you should see valuable information associated with the VIN, such as the vehicle's accidents and salvage records, ownership cost, market value, whether it's stolen or has a clean title and so on.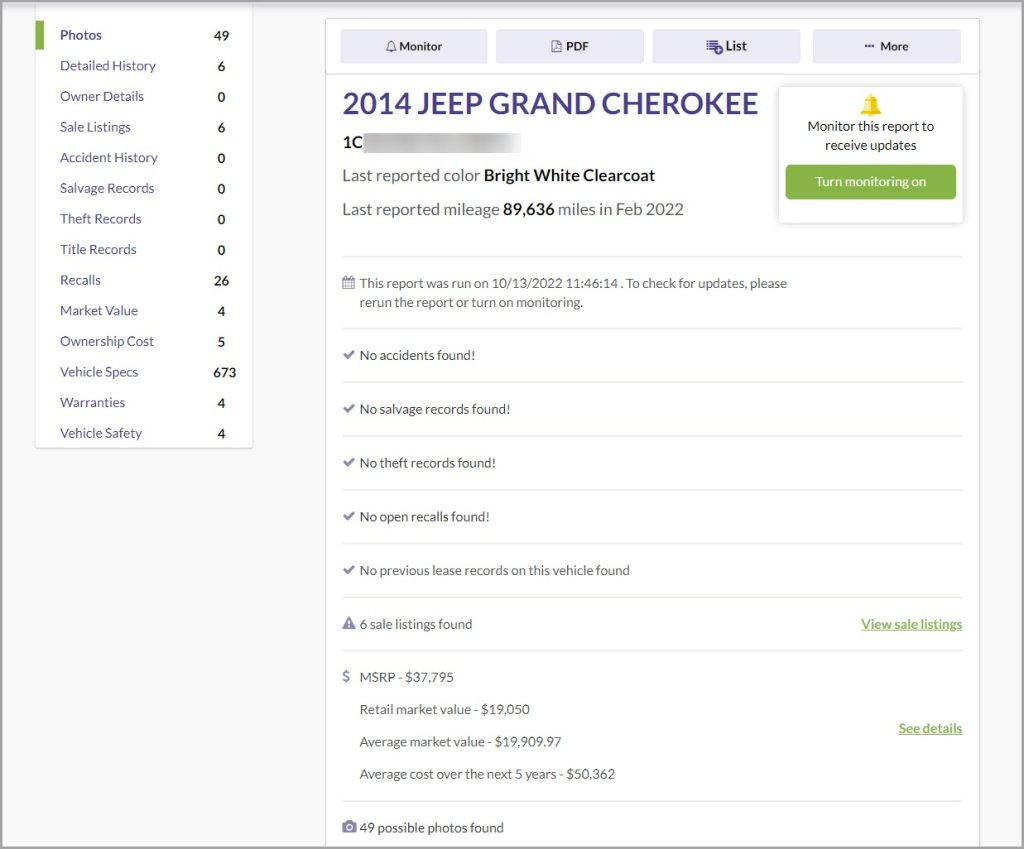 ---
Bumper – Top online used car marketplace
Bumper is a dedicated VIN and license plate lookup website as well as a leading used car marketplace. Relying on multiple data sources like NMVTIS, NHTSA and JD Power, it provides the most comprehensive vehicle history reports, which cover accidents, recalls, market value data, in-depth ownership costs and more.
1) Go to the Bumper official website. Insert the VIN of your Jeep and click Search.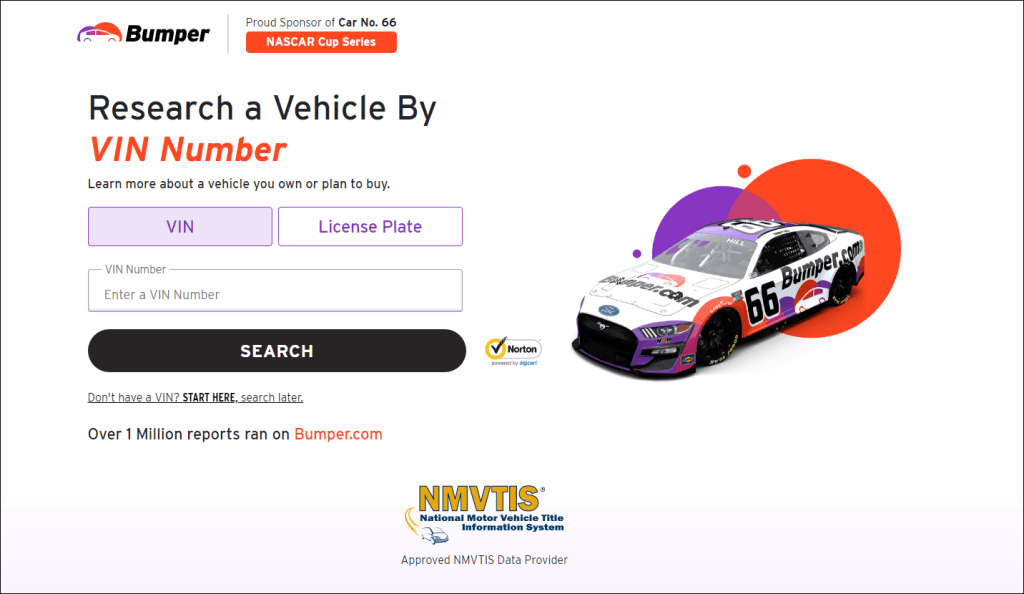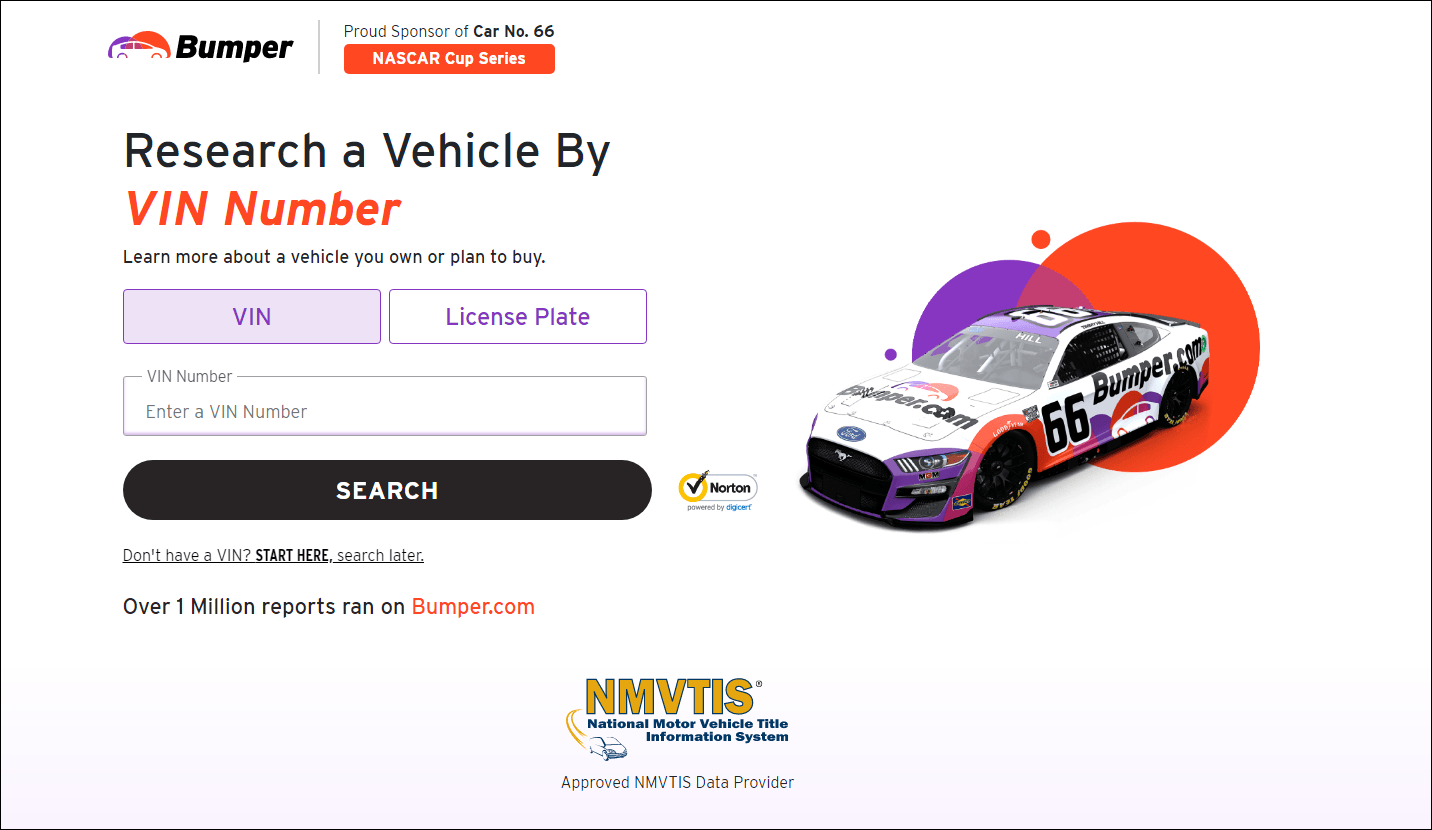 2) It may take a while for the website to scan for the matched VIN and generate a complete report. There are 15 sections for you to explore, ranging from the basic facts and conditions of the vehicle to all the major events that have been recorded in the public database.
Bumper also works with iPhone or Android. To run your next search and view the report conveniently, try getting the Bumper app on your mobile devices.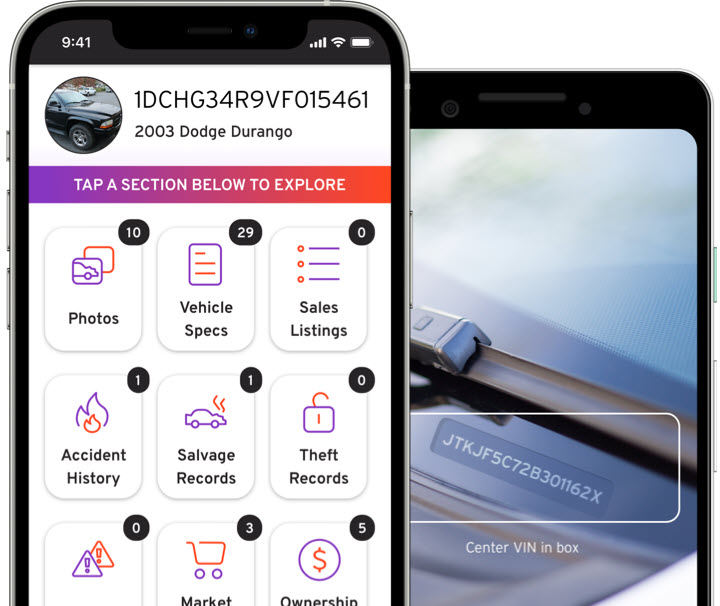 ---
EpicVIN – Professional vehicle report provider
EpicVIN is another NMVTIS-approved vehicle data provider. To help you avoid fraud or buying unsafe vehicles with hidden problems, it delivers authentic and accurate vehicle information from insurance companies, federal, state and local agencies. It boasts a robust database of over 350 million VIN records. Below is how to get use it step by step.
1) Navigate to the EpicVIN search page.
2) Choose how you would like to do the search, by VIN or license plate. Fill in the number and click Check.


3) The report will include everything you need to asses a used car. For example, you'll not only learn about the technical specifications, but also determine if the car was stolen, if it has undisclosed damages, or how it was previously used, etc.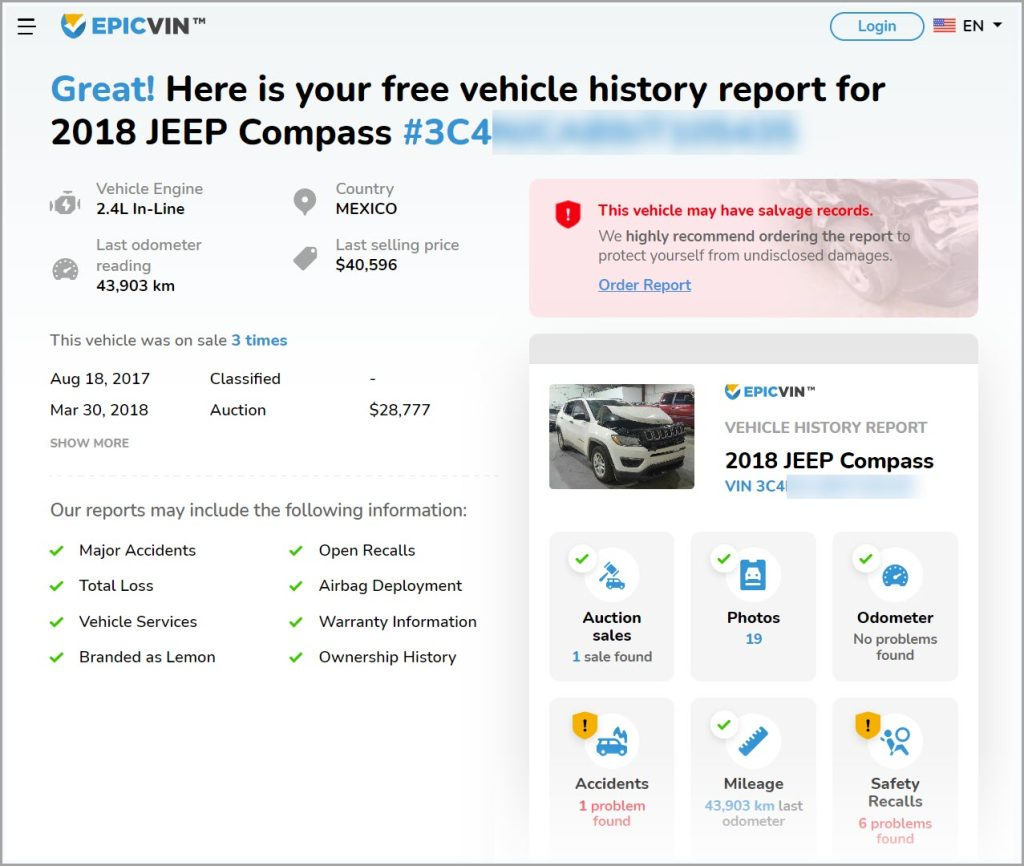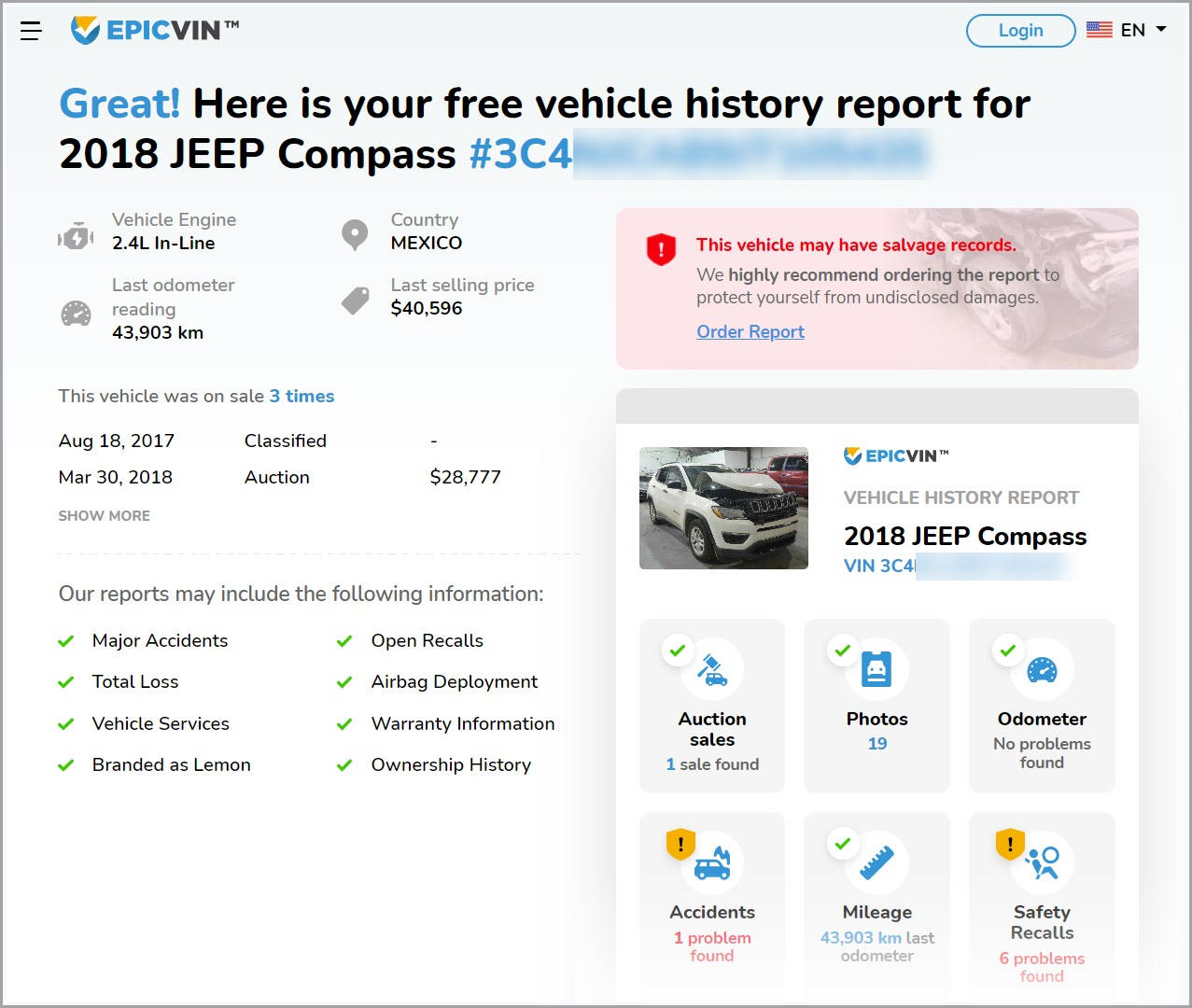 ---
Other free tools…
If a paid VIN lookup service doesn't satisfy your needs, there are some free resources to help. They don't reveal a full set of vehicle data like the paid services but show only specific records.
State DMV website (a small fee is required)
– Official source of vehicle information. You could request vehicle registration by filling out an INF 70 form. The document will identify the registered owner's name & address, odometer mileage, registration date, lienholder's name, title brands and value.
NICB VINCheck
– Check if a car has an unrecovered insurance theft claim or has a salvage record.
NHTSA VIN Decoder
– Check vehicle safety recalls over the past 15 years.
---
That's all, the best Jeep VIN decoder that will give you a closer look into a Jeep's history, free and paid. If you have any questions or suggestions, feel free to leave a comment below.