iTunes could not back up the iPhone because the iPhone disconnected [Solved]



When you try to make an iTunes backup of your iPhone via USB cable, you keep getting this error message: iTunes could not back up the iPhone because the iPhone disconnected. You've tried using different USB cables and rebooting your computer to resolve the problem, but to no avail?
Don't worry, this article gives you 7 solutions to try. You may not have to try them all. Just work your way down the list until you find the one that works.
Method 1 – Rename your existing Backup folder
One of the workarounds that worked for many people is renaming the Backup folder in their computer, or deleting it. To do so:
If you're using Apple Mac OS, you can navigate to the following paths: /Users/your username/Library/Application Support/MobileSync/Backup.

If you're using Microsoft Windows, you can type %appdata% in the Run box (press the Windows key

and R simultaneously on the keyboard). And navigate to Apple Computer > MobileSync > Backup.
Then, rename the Backup folder, for example, to OldBackup or delete it.
---
Method 2 – Turn off WiFi and Cellular services on your iPhone
Another workaround would be to turn off WiFi and Cellular services on you iPhone before making a backup of it, which worked like a charm for many users.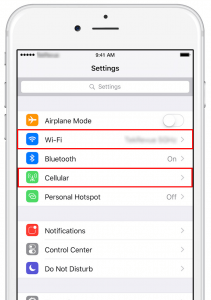 Alternatively, turning your iPhone on Airplane Mode could also do the trick.
---
Method 3 – Reset your iPhone's network settings
Resetting the network settings on your iPhone may also help get rid of the error message. You can go to the Settings app and tap Reset at the bottom to reset the network settings. Then, sync again and it should work.
---
Method 4 – Boot your computer in Safe Mode
Without having to reset network settings on the phone, you can try booting you PC into Safe Mode. It keeps third party additions from booting with the system software.
If your computer is on Mac OS, you can hold down the Shift key at startup to enter Safe Mode.
If your computer is on Windows OS, to enter Safe Mode from Settings, you can follow the steps below:
1) On your keyboard, press the Windowskey and R key at the same time to invoke the Run box.
2) Type msconfig and click OK.


3) At the top of the System Configuration window, click on the Boot tab, check the box next to Safe boot, select Network and click OK.


Note: If you want to start Windows in Normal Mode, ensure the Safe boot box is unchecked.
4) Save any open files and close all programs, and click Restart. Then your computer will boot into Safe Mode.

---
Method 5 – Delete iTunes backups
Some users reported that deleting iTunes backups fixed the iPhone could not be backed up because it has been disconnected problem for them. You may give it a go: go into iTunes > Preferences > Devices, and delete all previous backups.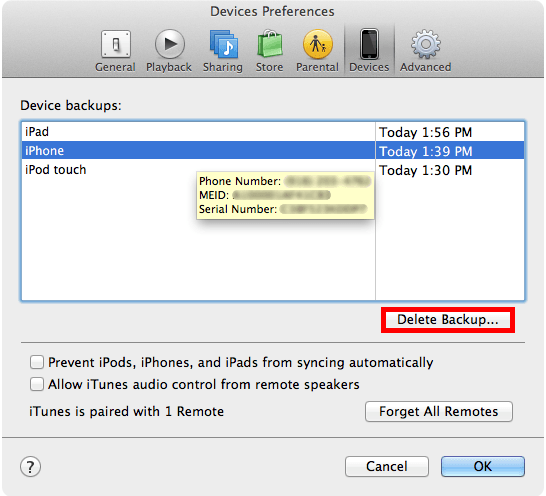 ---
Method 6 – Check if you have any large-size apps or files on your phone
It could also be possible that some large-size app or file causes the backup interrupted on your iPhone. To resolve the problem, here're some alternative solutions for you:
Don't use such app. Remove it.
Use such app and store the data into clouds and reduce local storage.
Some apps contain function not to perform backup through iTune. Enable such feature.
---
Method 7 – Uninstall any side-loaded apps
If you have side-loaded apps installed on your iPhone, they might be the culprit. Because when some users uninstalled any side-loaded apps on their phone, they immediately were able to make a backup.
---
That's it. Hope this helps in resolving the issue.