Is TruthFinder Legit And Free? Know It Before You Use It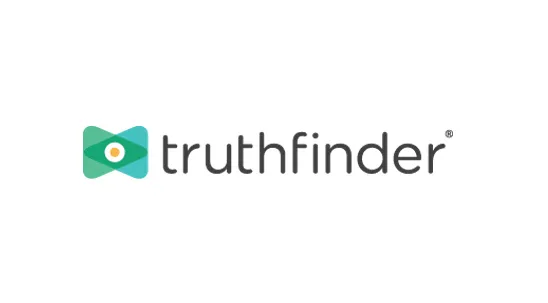 Perhaps you've heard about how TruthFinder can help you perform a background check on someone and get available information about their life. But if you've been hesitant to give it a try and have some doubts like: Is it legitimate? Is there any way that I can use it for free? And a lot more might be going on in your mind.
To dispel your doubts and help you learn more about TruthFinder, we've put together all you need to know in this post. Read on.
Is TruthFinder legit?
Yes, it is 100% legit. TruthFinder is a legit people search service with an A+ rating from the Better Business Bureau.
When conducting personal research on TruthFinder, it searches its public record sources, including federal, state, county, and city public records, to compile an easy-to-read report containing potentially valuable information about the search subject. So you can use TruthFinder with confidence to find lost relatives, reconnect with old friends, look up your date and detect fraudsters or impostors.
Additionally, your search is confidential and made secure with 256-bit encryption. TruthFInder does not notify search subjects when you look them up.
In-depth Background Check
1. Enter a name 2. Click Search Now 3. Get all the information you need!
Please note, that TruthFinder can only be used to conduct personal research and can not be used to make decisions about consumer credit, employment, insurance, tenant screening, or any other purpose that would require FCRA compliance. TruthFinder does not provide consumer reports and is not a consumer reporting agency.
Is TruthFinder free?
No, it isn't. Although there are some free people search engines out there that offer free searches, they are usually full of ads and may have outdated data. Since TruthFinder has to pay for its data sources, maintain its infrastructure and support full-time customer service teams, TruthFinder needs to charge a fee to its users. But the price is still affordable; here are some of the prices for its main services.
People Search subscription: $28.05/mo
Reverse Email Lookup subscription: $29.73/mo
(*$7.99/mo as an Add-On to the People Search subscription)
Reverse Phone subscription: $4.99/mo
Dark Web Monitoring Add-On: $2.99/mo
Your TruthFinder membership can be canceled as you want by:
1. (855) 921-3711 between 7:00 am to 4:00 pm PT, Monday- Friday. Holiday hours vary.
2. Log in to your account dashboard and find the cancellation tab.
How to run a background check with TruthFinder?
Now you may be wondering: if the search will be tedious or if the reports will take ages to complete. Quite the opposite, after our test, it only takes a few clicks and around two minutes for the results to be presented to you. Here's how you can easily run a background check with TruthFinder:
Visit the TruthFinder background check page.
Enter the person's name you want to check and then click SEARCH.


Alternatively, you can directly enter the person's name below.
3. Sit tight as TruthFinder scours its public record sources. During the process, it may ask you a few questions to narrow down the search results.
Once you have purchased your membership plan, you can open the easy-to-read report containing the available public record information, which may include birth and death records, possible relatives, address history, contact information, criminal and traffic records, educational history, possible social media and/or dating profiles, and more.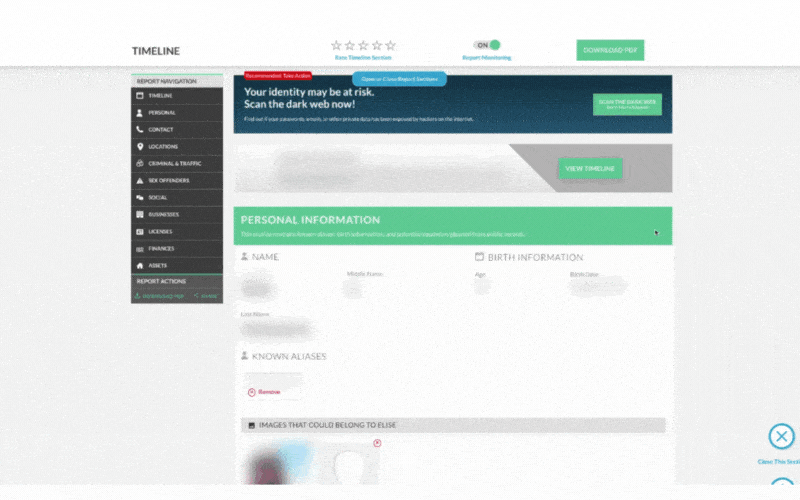 Are there any TruthFinder alternatives?
TruthFinder is, without a doubt, one of the best background check services available. However, if you need other relevant services such as reverse phone lookup, email check or reverse image service, there are also some other options for you. Below we've listed some other outstanding services that can be used in place of TruthFinder:
Best email address search


Billions of public records collected from reliable sources and social networks
Unlock valuable information about the sender's background and identity
High data accuracy
7-day Trial for Just $1
Best reverse phone number lookup

Scours data from millions of available public records & social network data.
Sister company with TruthFinder
Private and confidential searches
5-day trial of premier plus membership
Best reverse image search


Uses image metadata and proprietary technology
Able to pull up background information with just an image
Quick and accurate image search
$5.99 for the first 5 days of unlimited image searches
Best social media profile lookup

Look up results from a wide range of industry-leading data sources and 120+ Social Networks
Easy-to-understand reports
7-day trial for only $0.95
---
That's it! Hopefully, this post can let you know better about TruthFinder and help you decide whether this service will be helpful to you. Thanks for reading!
*All product names, logos, brands, trademarks and registered trademarks are the property of their respective owners.
The methods in this article provide you with easy access to public record information, but without a guarantee for accuracy and may include links to websites not listed as a Consumer Reporting Agency (CRA). Information acquired from these bodies is illegal to be used for employment, housing, credit, and other purposes alike, according to laws such as the Fair Credit Reporting Act (FCRA). If you're not sure whether your use of our methods is appropriate, click here for details.