How to Download Videos From Instagram FREE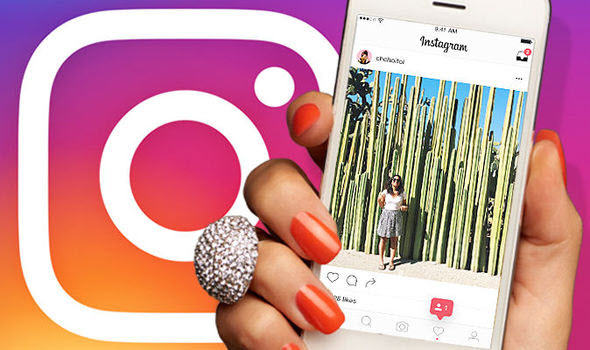 We've tried all the methods you can find online and provide this step-by-step guide on how to download videos from Instagram. Just try the methods below, you can save any Instagram content easily with simple steps on your device. You can download Instagram Reels, IG Stories, and even long-form IGTV videos.
Downloading videos from Instagram should be done in accordance with Instagram's terms of service and applicable copyright laws. It is essential to respect the intellectual property rights of content creators and only download videos for personal and non-commercial use, with proper authorization or permissions.
By using the information provided in this guide, you acknowledge that you are solely responsible for your actions related to downloading videos from Instagram. We disclaim any liability for any misuse, infringement, or legal actions arising from the use of the downloaded videos.
Method 1: Download with online tools
With online tools, you can download Instagram videos without installing apps. They work for both PCs and smartphones.
1) Open the Instagram app or website and navigate to the video you wish to download.
2) Click the three-dot menu icon on the top-right corner of the video post and select Copy link.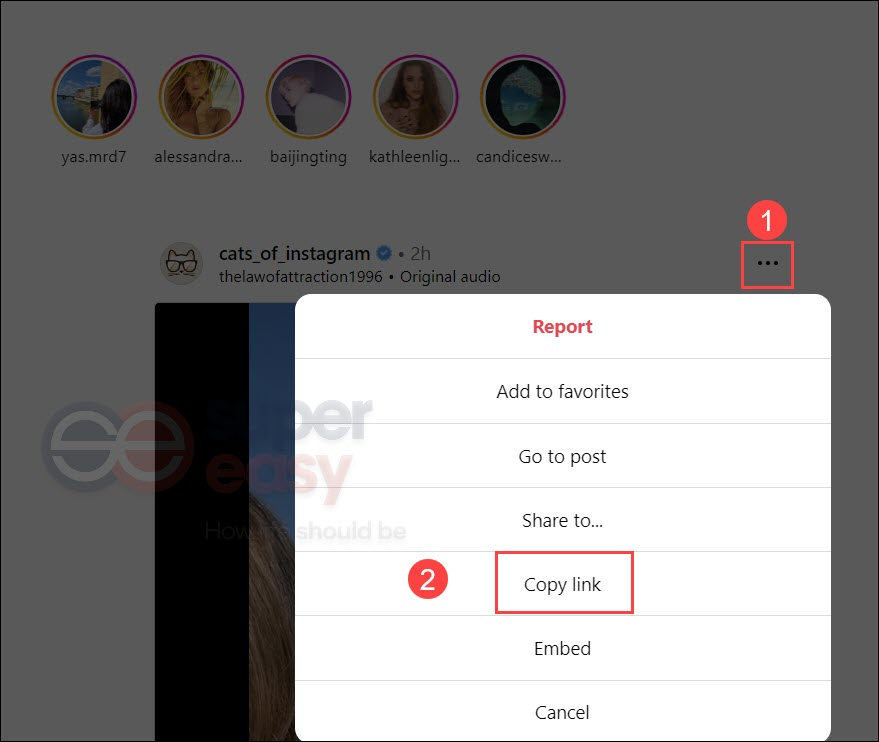 3) Open your browser and choose an online Instagram video downloader.
4) On the online video downloader tool's website, paste the copied URL into the provided input box.
5) Click on the download button to save the video to your device.

They are safe and easy to use on the PC end, but you'll see annoying pop-up ads on your mobile phone. If you're a mobile user who prefers an easy ads-free method, move to Method 3.
Method 2: Download with desktop apps
There are third-party apps that let you save videos and photos from Instagram. One of the easiest and safe software is 4K Stogram. It's an all-in-one software that allows you to download Instagram photos, stories, reels, and hashtags.
Just log in with your Instagram account, then enter the name of the Instagram user, hashtag, or location into the app, you can search and download things you're interested in.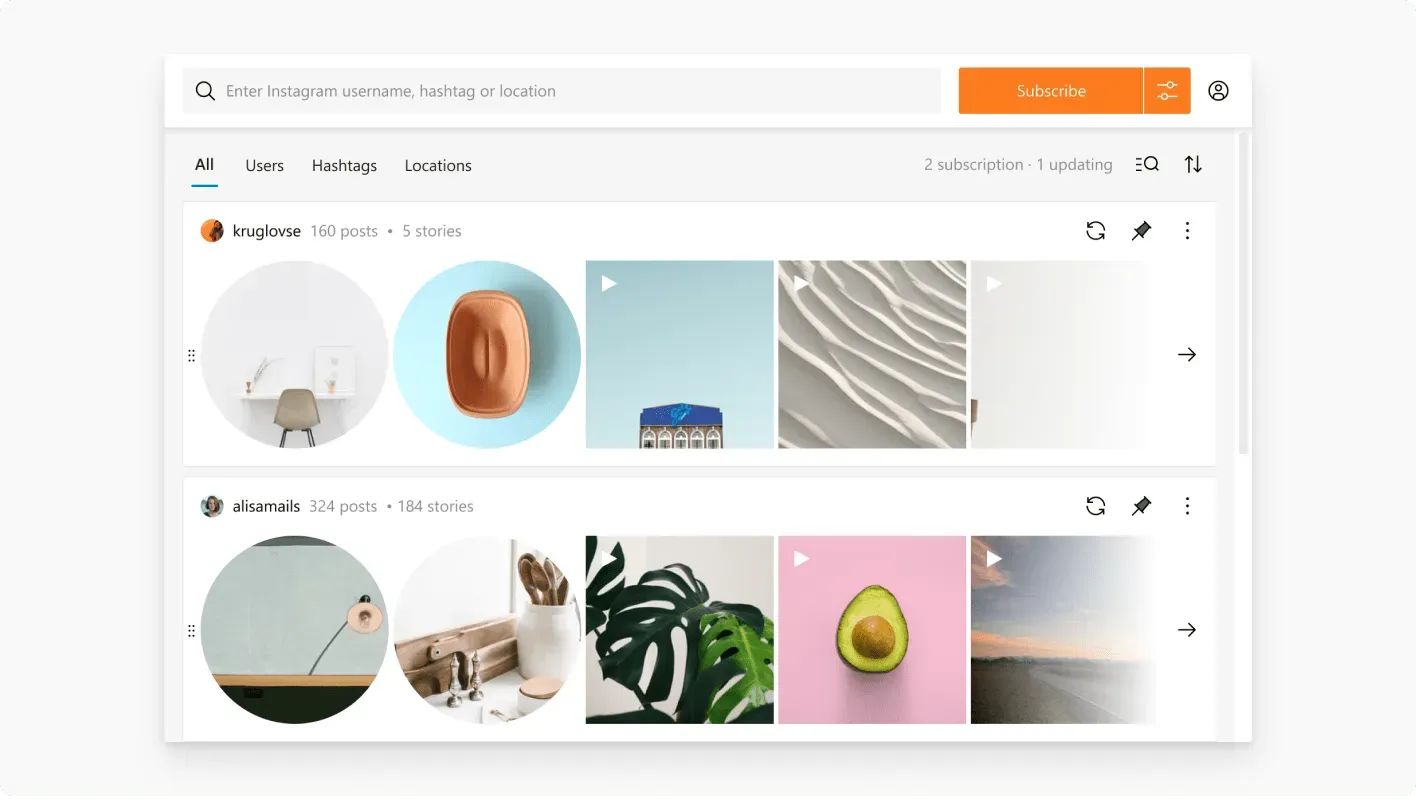 Unlike online tools, you don't need to copy the URL from Instagram, you can download any photo and video posts from this app directly. What's more, you can save private Instagram posts and accounts in original quality and resolution for permanent offline access.
Method 3: Download on phones
If you're a mobile user, you can also use the online Instagram downloader in Method 1. However, if you have trouble finding the downloaded videos and photos, a professional Instagram downloader for your smartphone may suit your need.
For iPhone
iOS system is a secure system which made the downloading process a bit harder compared to the desktop. But with the right app, you can get what your need easily. Video Downloader: Story Saver is the app that works after trying so many apps. This app is available in all regions.
For Android
Here are a few popular apps for Android users that can help save videos from Instagram. Just search "instagram downloader" on the Google Play store and then you can select the app you like.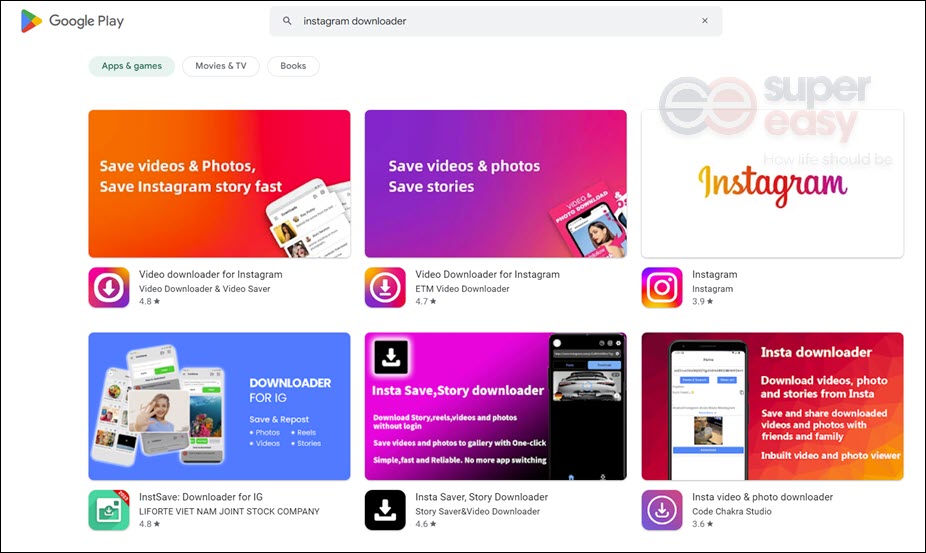 Apps allow you to easily download videos from Instagram, but you need to review their features, user reviews, and ratings before downloading to ensure they meet your requirements and are compatible with your Android device.
How to download videos from Instagram on phones
1) Search for a reputable video downloader app on your device's app store.
2) Download and install the app.
3) Launch the app.
4) On the Instagram app, tap the three-dot menu icon on the top-right corner of the video post and select "Copy Link."
5) Turn to the video downloader app, and paste the copied link.
6) Tap the download button or an option to save the video.
Method 4: Using a browser extension
A browser extension is a free option to facilitate your Instagram video download. There are a few different downloaders and you can choose the one you like. This method is for PC users only. Here's how you use it:
1) Open the extension/add-ons store on your browser. If you use Chrome, just Google Chrome web store and open it.
2) Search Instagram downloader, and you'll see a list of results.
3) Choose the extension and click 'Add to Chrome' to install this add-on for your browser.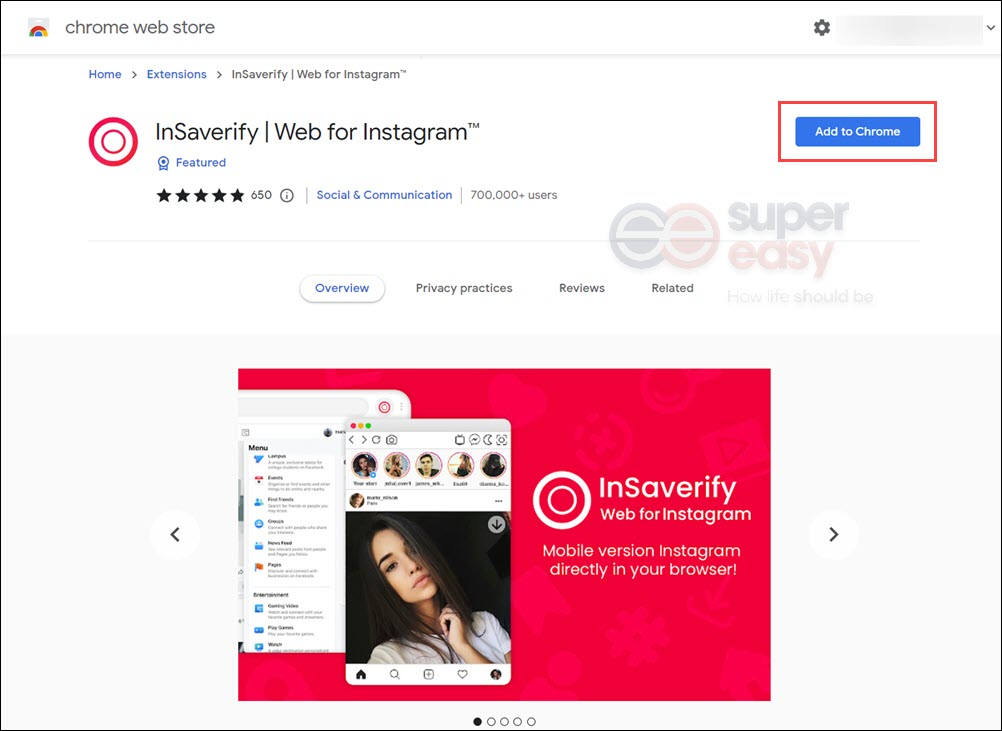 4) Open the add-on and log in to your Instagram account.
5) Hit the icon in the top-right corner of the video to save the video from Instagram.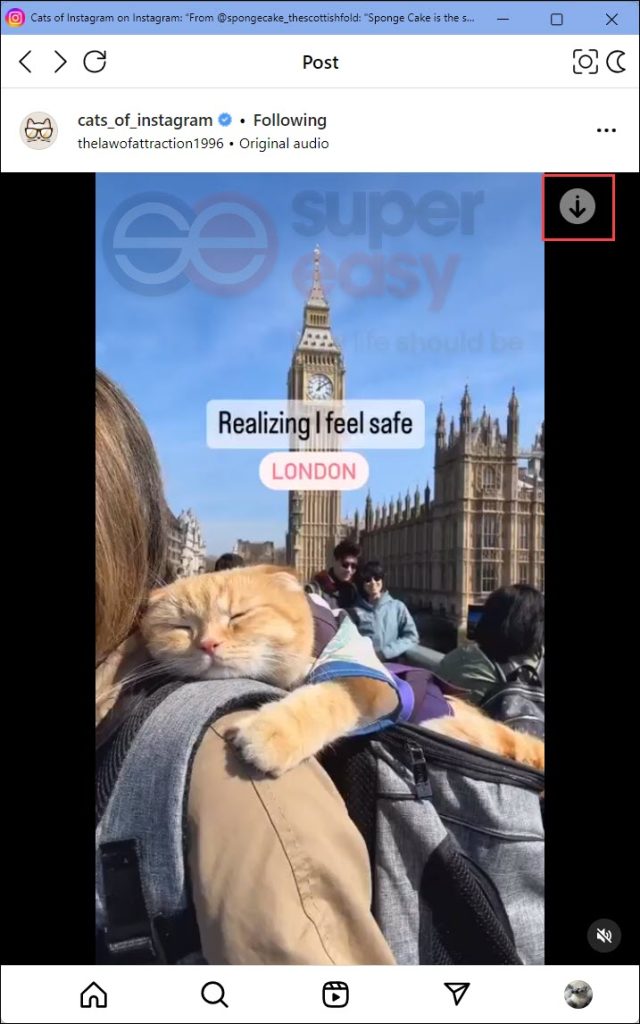 However, you need to be aware that some extensions/add-ons don't work as it claims. I found an extension that can only download videos from Instagram but can't download photos. Then I tried another extension, it can only download photos. Therefore, extensions don't meet my need.
Final words
In conclusion, we can use various methods and tools to download videos from Instagram, such as online platforms, browser extensions, or dedicated mobile apps. However, it is crucial to respect the copyright and Instagram's terms of use for the videos you download. We can only use them for personal purposes or with proper authorization.
Let us know which method worked best for you, or if you know of another way we've not yet mentioned.