Instagram Tracker | Parental Control on Instagram 2022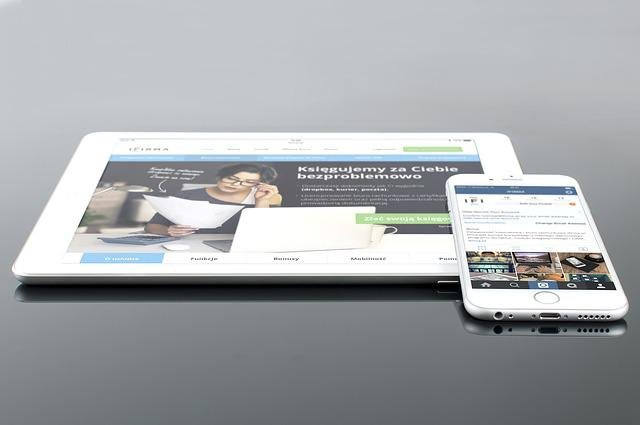 We all want to keep our children safe. While it's possible to shield kids from most danger in reality, it's much more difficult to protect them from online predators without knowing who they're talking with and what they are doing online.
In this guide, we'll show you how to monitor your child's Instagram with the best parental control apps like mSpy and uMobix. All you need is one-time access to your kid's phone, and the app will run on their phone secretly, without them knowing it.
Please note that it is illegal to monitor an adult's (18 years or older) phone through a spy app without their permission.
mSpy is a stalkerware app and one of the most trusted parental control apps. With this app, you can read Instagram chat history on your kid's phone, and view all shared media and links.
mSpy also allows you to monitor Snapchat, Facebook, WhatsApp, Telegram, and more apps, track text messages and their GPS location and view multimedia files on their phone.
You can get all the information without them knowing. mSpy will just run in the background and it won't show up on their home screen.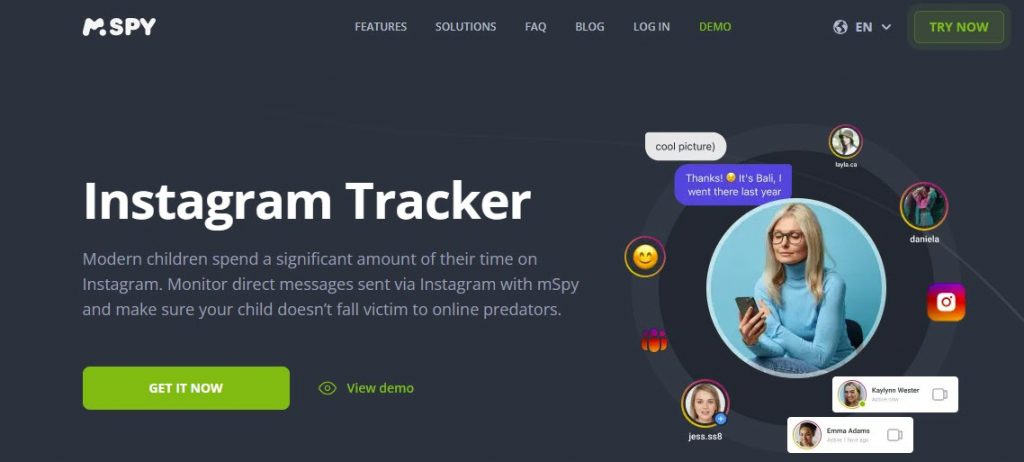 uMobix is a parental control and monitoring app for Android and iOS devices. It gives you full access to your kid's Instagram account and lets you manage their account, and restrict unwanted content.
Apart from monitoring your kid's Instagram, you can also view GPS location of your kid, check media files sent and received, and get screenshots of the target phone without them knowing it because uMobix works in stealth mode.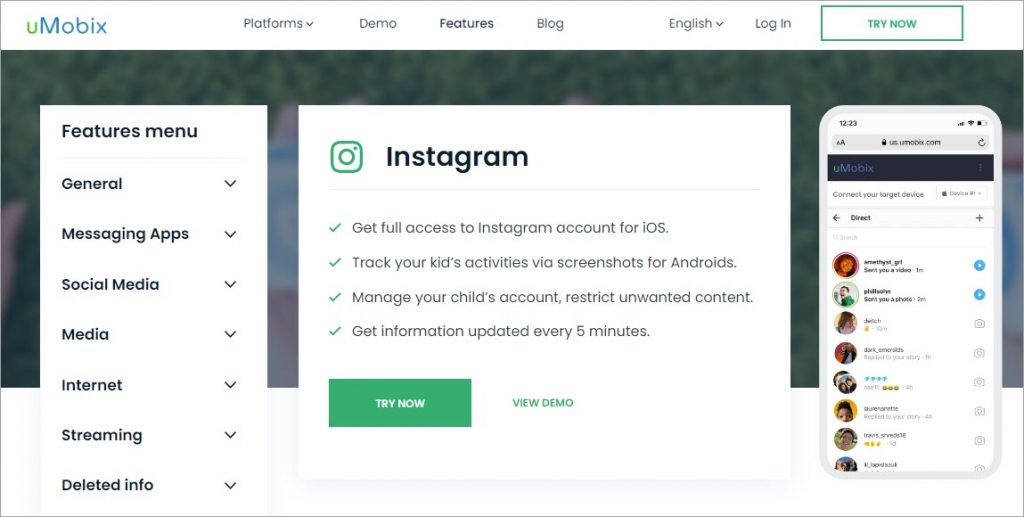 3. KidsGuard
KidsGuard, as the name suggests, is a parental control app designed for parents to protect kids from online danger.
It's a handy tool to monitor online interactions of the kids. With the app, you can keep an eye on everything on the target phone, e.g., Instagram activities, text messages, photos and more.
Most importantly, the app stays hidden so kids won't know that they're being monitored.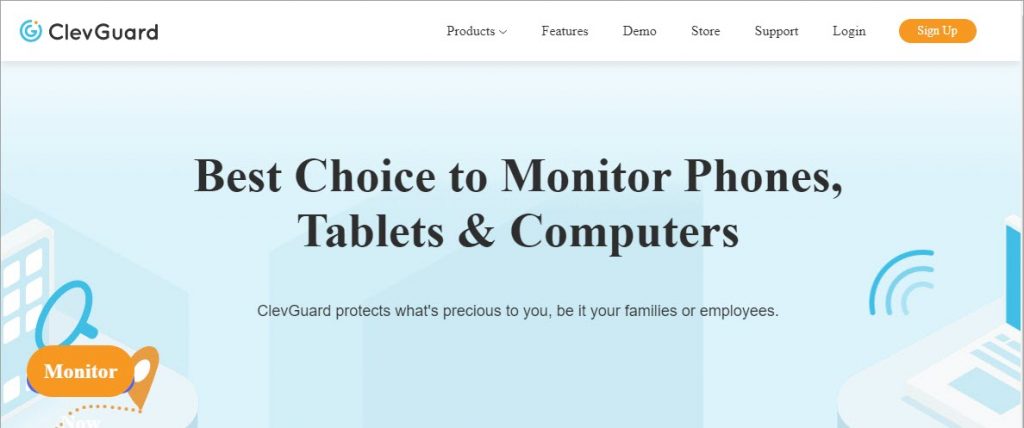 Are there any free spy apps?
Yes, there're free spy apps, but we don't recommend using them. As with most things in life, you get what you pay for. Free spy apps are never as good as paid ones; either they're not as fast or reliable, or they might share your details with anyone the app's developer wants to – letting third-party companies get your personal information.
Conclusion
We know that keeping kids safe while using the internet can be a challenge for most parents. Hopefully, with the tools in this guide, you can protect them from inappropriate content, cyberbullying, or online predators.