Instagram Account Search – By Name, Phone or Username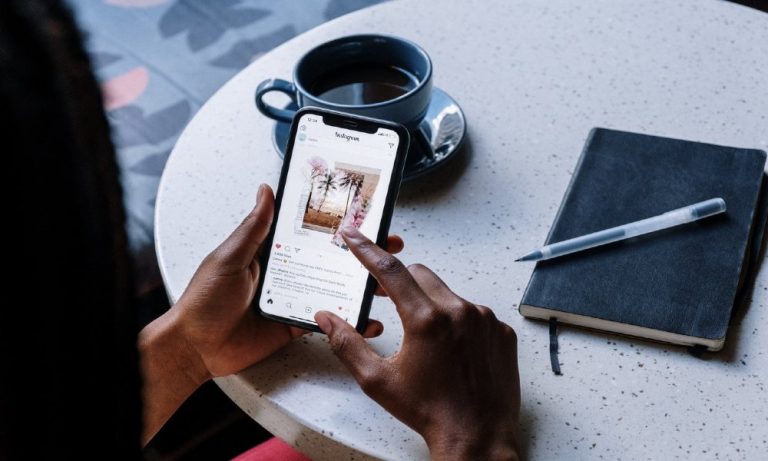 Instagram Account Search
Enter username to find Instagram owner
There are different ways to look for someone's Instagram account. You can follow any hashtags or topics to find people randomly or connect to someone you may know via the in-app user suggestion. But do you know you can also find specific Instagram users effectively even without their usernames? In this post, we'll show you all the methods to search for an Instagram account.
Method 1 – Search directly on Instagram
If you're able to log into Instagram, the most straightforward way is to search directly on the platform. Tap the search icon at the bottom, type in an IG username, and you'll locate the exact profile. If you're on the webpage, click the search icon from the left pane. You could also search for a profile by someone's full name, as many people would use their real name as the IG ID or include it in the bio.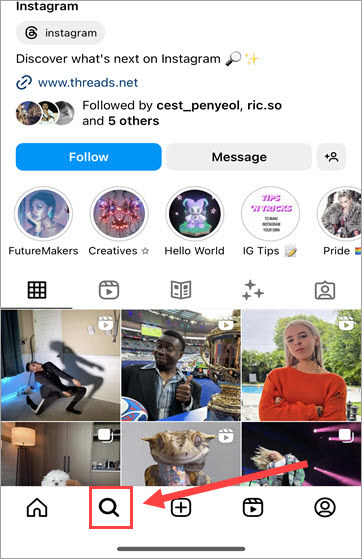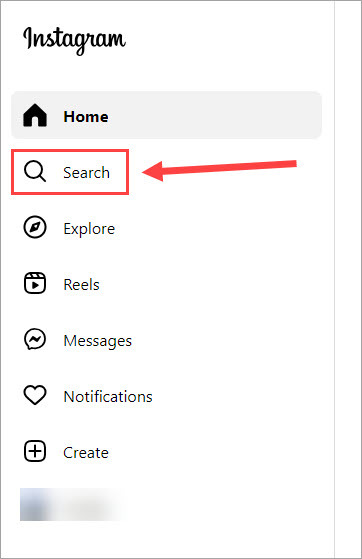 Besides, you can check out the Following or Followers list of a common or mutual friend. If you're looking for a specific user and (s)he follows or is followed by one of your friends, you're likely to find them from the list.
Method 2 – Upload your contact list
As one of the biggest online communities, Instagram encourages more users to connect with their friends. By turning on the contact-finding feature, you can see which of your contacts is already on the app and add them in one click. Your phonebook will be periodically synced to keep the list updated. If you don't have the person's phone number, ask them or look up their phone number online.
Go to your profile page on Instagram. Tap the Settings icon at the upper right corner.

Tap Discover People. Then tap Allow Access to enable Instagram to access your contact list.

Once completed, check out the list to add any Instagram friend easily.
Method 3 – Try a free Instagram profile finder
There are lots of free Instagram profile finders and viewers online. They work as an independent search page for IG profiles where you can take a quick look at the profiles you're interested in without signing into your account. They're also designed for marketing purposes, allowing businesses to find potential Instagram influencers and analyze pertinent profile data.
Inflat Instagram User Search is a free and useful tool. It empowers you to discover Instagram profiles by applying filters based on categories, location, gender, and amount of followers and posts. You can also enter a keyword, username, phone number, or email in the search bar to find matched profiles.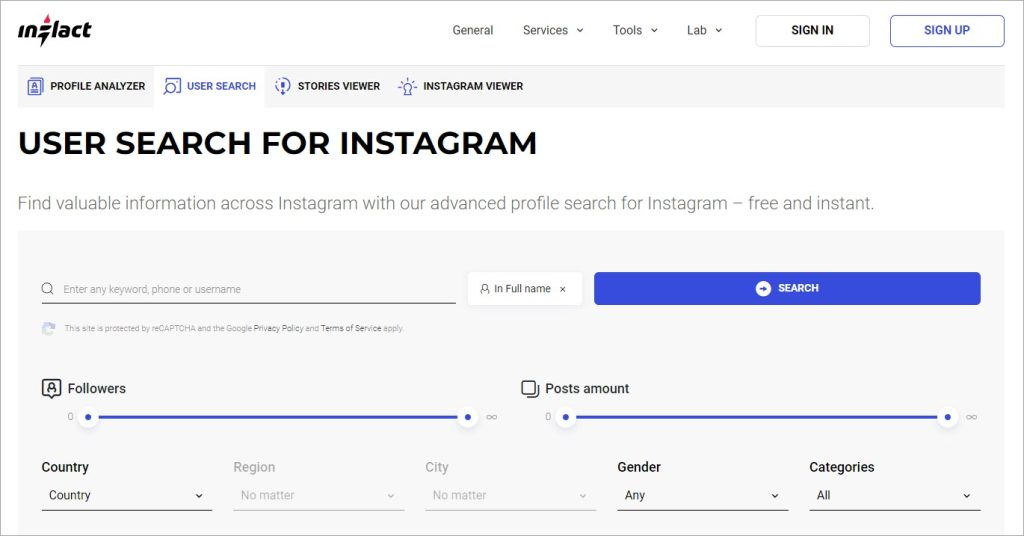 Simply input a name or username and you'll see a list of profiles related to your search query. It's limited to showing 10 results, but after signing up, you'll be able to view more. Once you find the correct profile, click it and you'll view the most commented and liked posts of this account without logging in.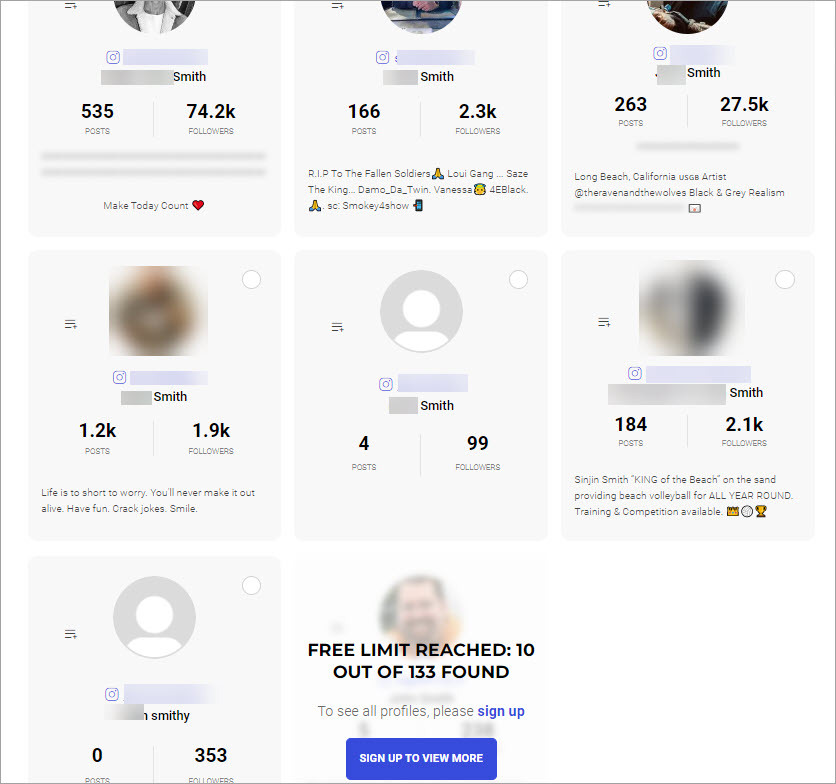 The phone number and email search on this website, however, hardly works. I've tried several phone numbers and it doesn't return any results. If you're looking for a more precise Instagram account search, you may need to use a dedicated people search engine.
Method 4 – Use a dedicated people search engine
Want to find the Instagram profile of your friends or colleagues but don't have the exact IG username? A dedicated people search tool can assist. It's a powerful search engine that sifts through public records and offers you useful information on people you interact with online and in real life.
BeenVerified is one of the most reputable and all-around people search engines. Crawling billions of public data and available personal information from dozens of providers, it allows you to acquire heaps of information on an individual and trace their online presence. By running a search, you're able to find social media accounts, contact, location history and more.
You can search for an Instagram account by a name
By a phone number
Or by an email
BeenVerified will deliver up-to-date information on the person in an easy-to-read report. It may include contact information (phone numbers, emails, and addresses), public records, social media accounts, and more.
Simply scroll to the Social Media section to check for the person's Instagram profiles. You may see multiple ones if the person has several IG profiles. Click Visit Site to view the profile without logging in.It will also scan major social networks like Twitter, Facebook, LinkedIn, and even dating websites for relevant accounts.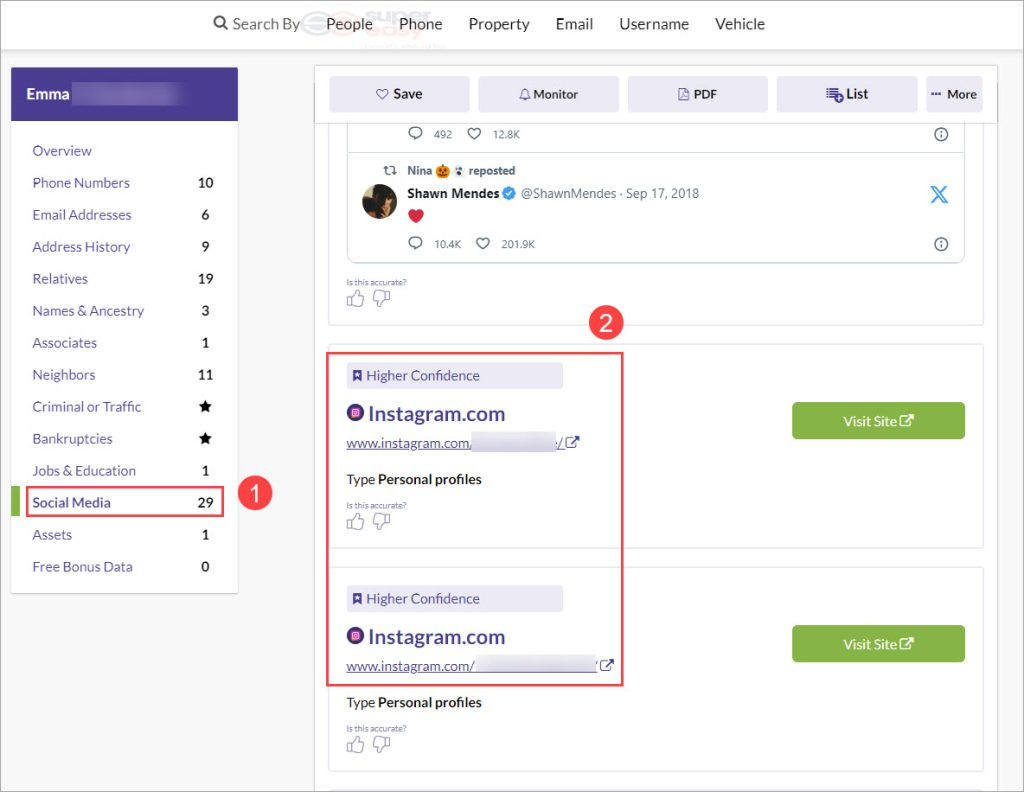 Learn more about people search tools >>
So here are all the ways to find someone's Instagram account easily and quickly. If you have any problems or suggestions, please feel free to leave a comment below. We're always glad to help.
The methods in this article provide you with easy access to public record information, but without a guarantee for accuracy and may include links to websites not listed as a Consumer Reporting Agency (CRA). Information acquired from these bodies is illegal to be used for employment, housing, credit, and other purposes alike, according to laws such as the Fair Credit Reporting Act (FCRA). If you're not sure whether your use of our methods is appropriate, click here for details.