3 Best Ways to Check If Someone is Real on TikTok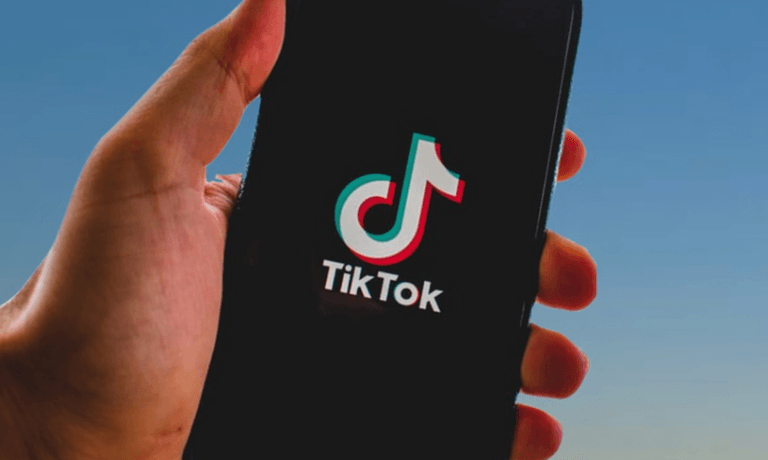 TikTok Profile Checker
Search the username on 55+ social networks
TikTok is a popular social media app that allows users to create, watch, and share videos on mobile devices or webcams. As it allows sending direct messages, people are using it to communicate and find potential friends.
If you have some doubts about the person behind a social account, this tutorial will help you. Here we have some tips for you to identify if someone is real on TikTok.
Method 1: Check their accounts and posts
Just had a pleasant chat with someone you met on TikTok and want to go further? Not so fast. Maybe take a look at their profile and posts first to check if they are real. It's suspicious if their TikTok pages have these signs:
Posting low-definition content
Scammers may steal videos from other users or sources and re-upload them as their own. hese videos are typically with low definition or watermarks.
Presenting a too-perfect life
So that they can lure new targets into communicating with them and building trust.
Excessively promoting products
Be cautious if the TikTok account excessively promotes products, services, or suspicious links.
Having very similar comments under their posts
It could indicate the use of fake followers or engagement bots to create a false impression of popularity.
Posting revealing contents
That might be a way to attract attention and increase engagement.
Putting suspicious links in their bio
Phishing links can direct people to fake websites designed to collect personal information.

If you notice these signs from the person's TikTok account, chances are they fabricated this profile to lure you into buying product or even scamming. In that case, you might need to suspend your communication to avoid any possible loss.
Method 2: Reverse Search the image
Just like searching by the username, you can also search by image. That's another way to check the person's credibility. To do that, you'll need the help of some image lookup tools.
1. Social Catfish
Starting from a dating investigation service, Social Catfish is now a leading social media search platform that offers the reverse image lookup feature. Its reports can show you all the web pages that are with the same or similar pictures as the one searched. You can collect one picture from the person's TikTok account that shows a clear face, or their profile picture, and give it a try.
Go to Social Catfish.
Click Browse and upload image here to upload the picture and click SEARCH.

Social Catfish will use its search algorithms to analyze the picture and compare it against a vast database of indexed images. This database can include images from websites, social media platforms, and other sources across the internet.
Once done, it'll generate a report that may include visually similar images, web pages where the image appears, and other information. You can explore the sources of the matched images to gather more information and verify the identity of the TikTok user.

Searching by username, phone number, or email address is also available on Social Catfish.
2. Google Image
If you prefer a free tool, you can also try Google reverse image search. Here is how to use it:
Go to Google Image.
Click the camera icon near the search box.

Click to paste the URL of the image or upload the picture from your computer. Once the uploading is done, click Search by image.

See if Google returns any similar photos. Click each one of them and you'll see their origins. But remember, you can not get in-depth information about the person you searched for. To do that, you may need to use Social Catfish.
Method 3: Lookup the username
The more information you have, the higher the possibility that you will identify if this someone is real on TikTok. To do that, you may use some social media search tools for a try. Because they have large databases containing information from multiple sources that allow you to find out more about the person behind the social account. All you need is a username: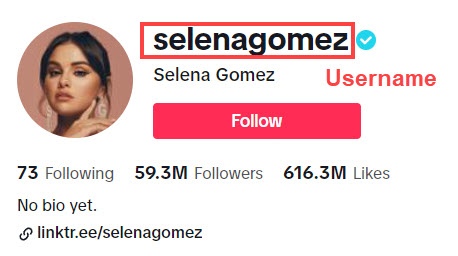 1. BeenVerified
BeenVerified is a powerful people search engine. It has access to a wide range of public data sources and is updated regularly. Simply enter a username, and you'll get a report consisting of information like the social media accounts linked to the username, the possible owner's name, addresses, and contact info.
Go to the BeenVerified Username Search page.
Enter the username and click SEARCH.

Wait as BeenVerified finishes the search process. Once done, it'll generate a report that may include the possible username owner's contact info, name, and social media page, which can help you verify the identity of the TikTok user.

Note that BeenVerified is a subscription-based service and you'll need to purchase one to view the full report. During the subscription, you can also use BeenVerified's phone number, name, and email address lookups.
2. Spokeo
Spokeo is another notable people search tool that also provides the username search service. By searching for a username, you could get detailed information related to the person, like their phone numbers, photos, address history, and more.
Go to the Spokeo Username Search page.
Enter the username and click SEARCH NOW.

Wait for Spokeo to look through its data sources. Once finished, it will bring you a potential owner's name, photos, and profiles on 120+ social platforms.

You may also want to know:
What are the common signs that a TikTok user is up to something?
As you chat with someone on TikTok or any social platform, be careful what you are talking about. Because you definitely don't want any money loss and privacy leakage. To make sure you are communicating in a safe environment, be alarmed when they:
Mention money
Ask about your income or flaunt theirs.
Send you weird links
Which might be used to steal information or install malicious software on your devices.
Push things too hard
Try to quickly get you emotionally invested.
Constantly avoid your video call requests
Maybe they have something to hide.
Have incoherent conversations with you
It's hard to remember what you've talked about when they need to chat with many other people.
How to report scams to TikTok?
Any of these signs might suggest the possibility that they are going after your money or personal information. Finding someone special on TikTok is great, but you can never be too cautious. If you consider any account suspicious, you can report it to TikTok.
On your mobile devices:
Go to the person's profile.
Tap the three-dot icon on the top right and select Report.

Follow the instructions provided.
On your computer:
To report suspicious activities on your computer, simply navigate to the official TikTok website and log in to your account. Then use the search functions on TikTok to find the content or account that you want to report. Click the … icon beside their username and select Report.

Follow the on-screen instructions and provide further details. You can also refer to TikTok's page about scams for more information.
---
We hope that you find this post helpful. If you have anything to share, don't hesitate to tell us. Stay safe!
The methods in this article provide you with easy access to public record information, but without a guarantee for accuracy and may include links to websites not listed as a Consumer Reporting Agency (CRA). Information acquired from these bodies is illegal to be used for employment, housing, credit, and other purposes alike, according to laws such as the Fair Credit Reporting Act (FCRA). If you're not sure whether your use of our methods is appropriate, click here for details.