How to Tell If Someone is Scamming You Online | 4 Fast Methods to Find Them
Find the person who scammed you.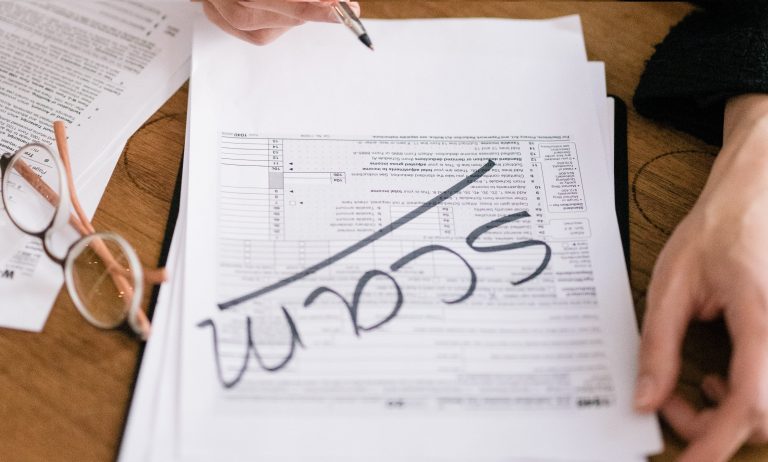 Scammer Phone Number Lookup
Verify the phone number owner's true identity now!
You can never be too cautious when you're connecting with someone you don't know much about. Whether you're dating someone you just met or making a deal with another person, it's necessary to check if he/she is a scammer beforehand – you might end up with nothing but an empty wallet.
In this post, we'll share with you some of the best online platforms to check if someone is a scammer. You can search by the person's:
1. Check real name to avoid scammers
TruthFinder is a strong people search engine, with access to multiple information sources. A big difference between TruthFinder and its counterparts is that it offers you detailed criminal and traffic records about the person, along with their personal details, licenses, social media accounts, and more. If they lied about their true past, you'll know about it after running a search.
1. Enter the real name in the search box to initiate the check process.
2. Follow the on-screen instructions and wait a few minutes as it scours through its database. You will get a detailed background report after subscription.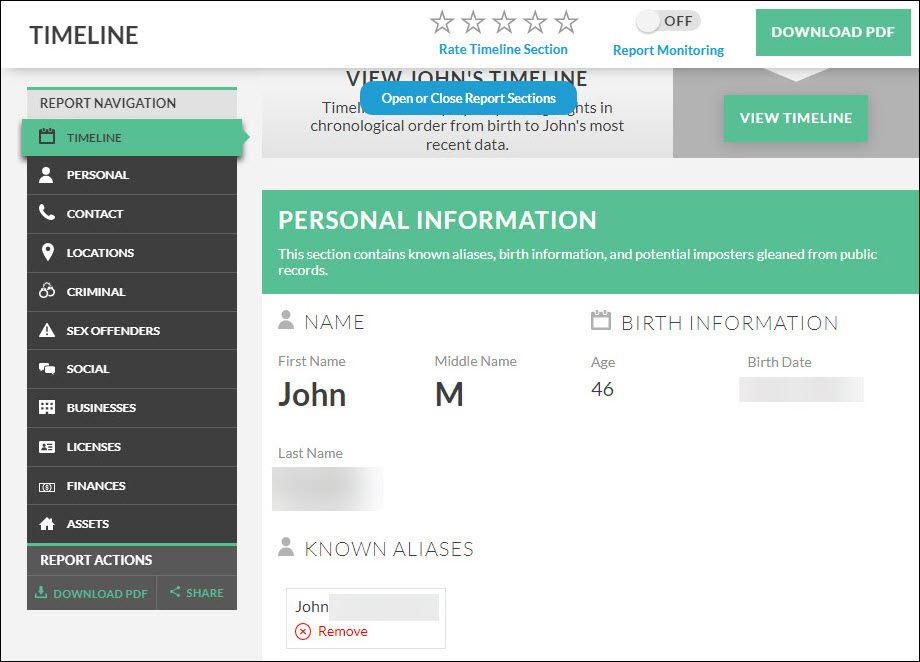 The above image is from a sample TruthFinder report. Actual reports may contain more or less information.
As a subscription-based service, TruthFinder allows subscribers to run unlimited searches by real name, phone number, and email address.
2. Verify the true identity with a phone number search
The fastest way to verify the true identity of a phone number owner is to use a phone number lookup tool.
For that, we recommend Intelius. As a leading people search engine, it has helped people spot countless scams. Enter the person's number, and Intelius might reveal more than you can expect, including the real name, criminal history, social media, employment background, and more.
1. Enter the phone number and click Search to initiate the search process.
2. Once done, select the subscription plan that is best for you, and you'll get a detailed report helping you verify the true identity of the phone number owner.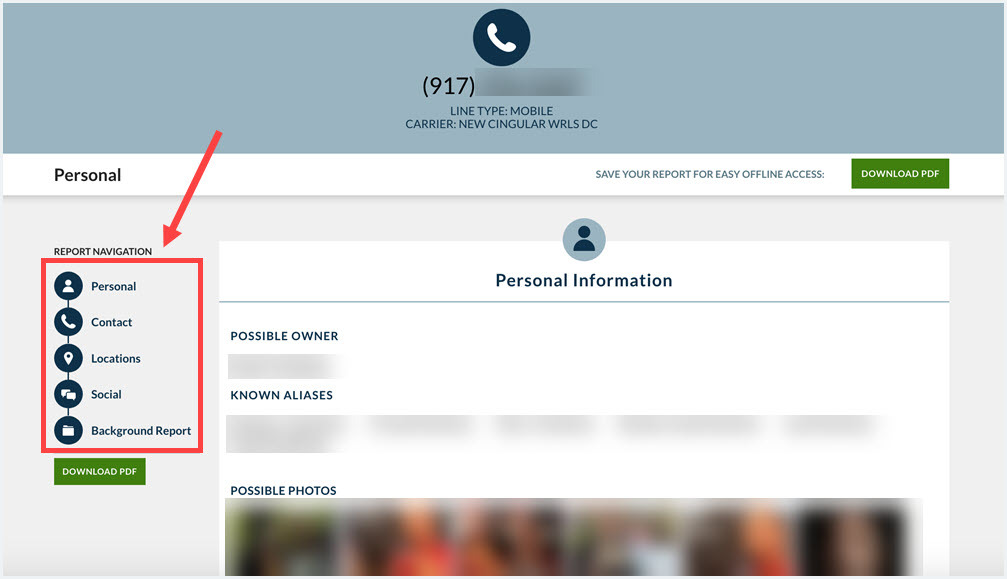 The above image is from a sample Intelius report. Actual reports may contain more or less information.
3. Spot possible scammers by image lookup
Scammers tend to steal attractive photos from others to beautify their own profiles. So you can uncover a scammer by checking if they're using their own photos. One easy way of doing that is to use a photo lookup tool.


Social Catfish is now a professional reverse image search tool, starting from a dating investigation service. After running a search, you'll find out if the picture has been posted on other social media and who posted it. Then you can verify whether the person is a scammer or not.
1. Go to Social Catfish. Upload the image and click SEARCH.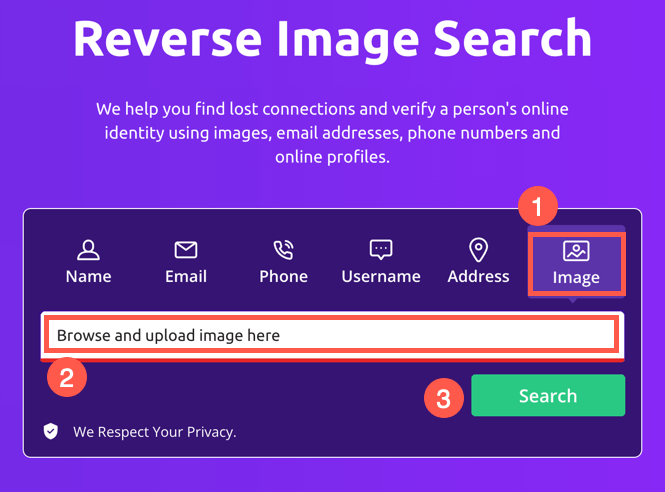 2. Wait until it's done. You'll then get a full report containing information related to the original picture owner, allowing you to check if you're dealing with a potential scammer.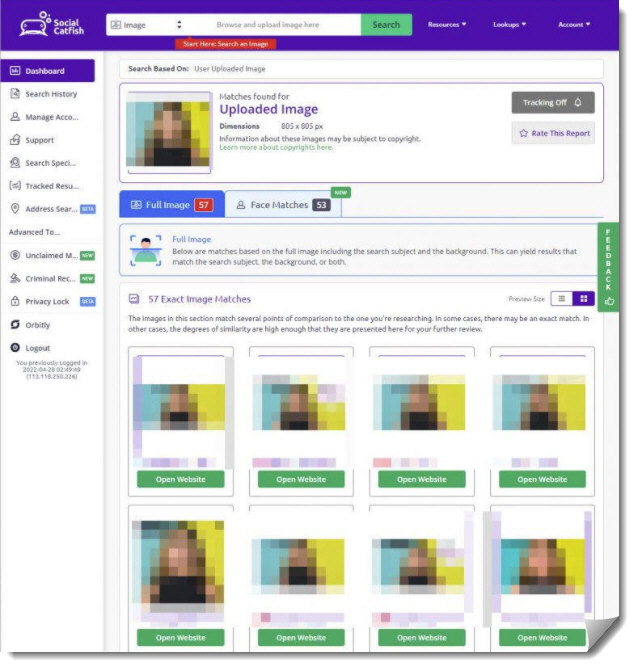 Free alternative: Search for similar images with Google Image.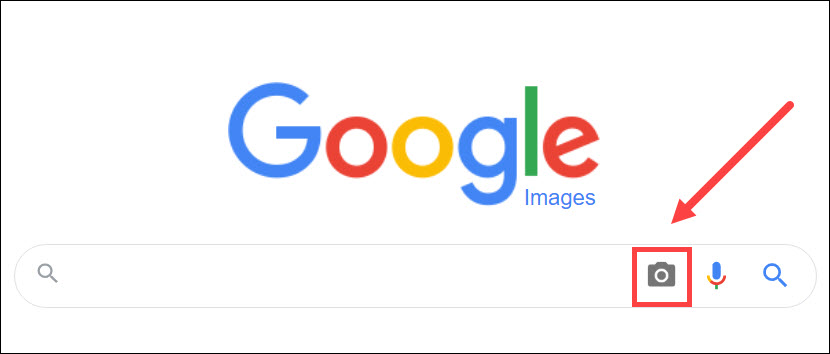 4. Track scammers by email address
If you have the person's email address, you can also perform an email address lookup to find out anything fishy.
Boasting its billions-large database, BeenVerified is a leading platform for people searching. This dedicated tool can help you verify an individual's real identity and catch scammers, especially on social media or dating sites. Also, it features a variety of tools to search by email, name, phone number, or username.
1. Enter the email address and click Search Now to initiate the process.
2. BeenVerified will scan the database and generate an extensive report that contains all the available details. You'll not only get who is the email owner but also a wealth of background information.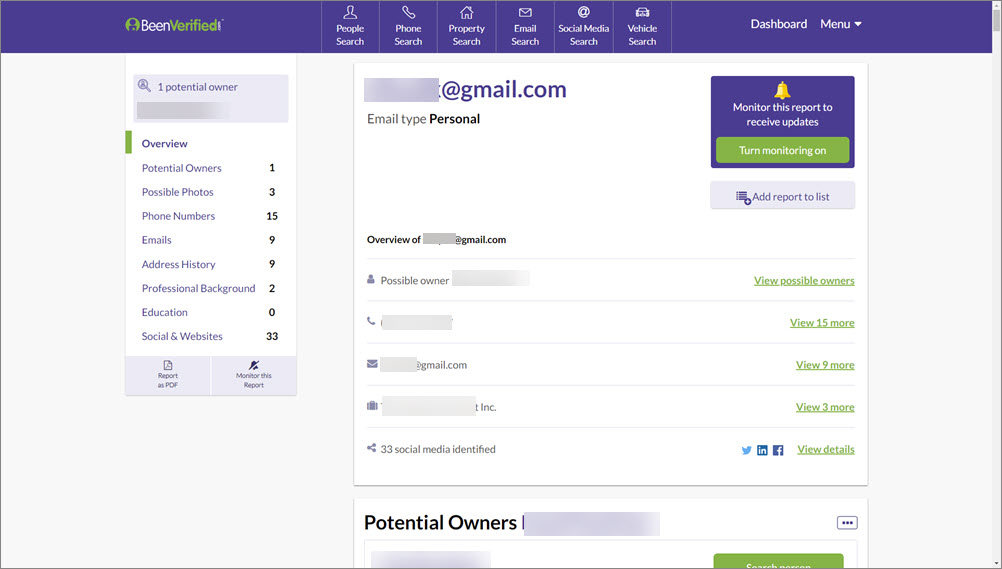 Reminder: be careful what you are talking about online
As you chat with someone on any social platform, avoid topics that might reveal your privacy. To make sure you are communicating in a safe environment, be alarmed when they:
Mention money
Ask about your income or flaunt theirs.
Send you weird links
Which might be used to steal information or install malicious software on your devices.
Push things too hard
Try to quickly get you emotionally invested.
Constantly avoid your video call requests
Maybe they have something to hide.
Have incoherent conversations with you
It's hard to remember what you've talked about when they need to chat with many other people.
For a one-stop scammer detention, prevention, and loss reimbursement solution, we recommend Identity Guard. It automatically alerts you when your credit, bank account, and identity are at risk of leaking. But it's capable of more than that.
---
That's what we want to share about how to check if someone is a scammer. We hope you find it helpful and stay safe both physically and virtually!