How To Work From Home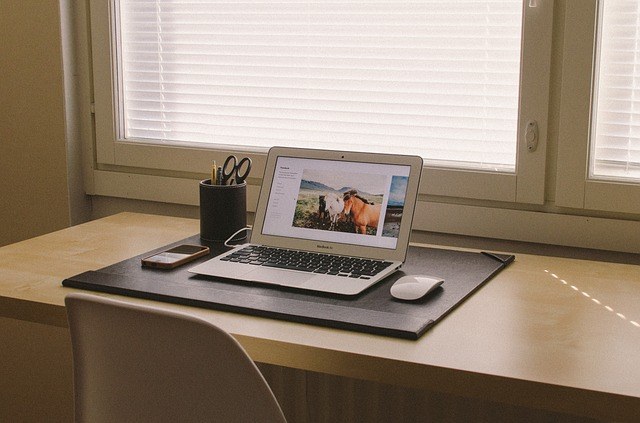 Working from home got a big push from the coronavirus pandemic. Experts predicted people would work at home in the future years ago and now it becomes trending in the world. This post is an ultimate working from home guide– everything you need to know is here.
Key content:
Essentials I need when working from home
Before you start working from home, there are essentials you need to support your work.
Computer
A computer suite is necessary. Without technology, you can't work from home effectively and safely. Although a smartphone is very useful and convenient, it can't be the main working tool.
If you have a laptop, you may want a bigger monitor or two monitors.
Click to save money ? ? ?
Read How to Connect Two Monitors to Laptop [2020 Tips] & How to Connect A Monitor to Your Laptop to learn how to extend your screen.
Internet service
A stable and quick internet connection is very important. Sometimes even more important than a high-end computer. You can order internet service in three ways:
Online
Over the phone
Go to the store
Here I recommend you order internet service online. Not only because of the COVID-19 pandemic but also it's the easiest way to get the service.
Take AT&T as an example. In their webpage, enter your street address and zip code, then choose a plan that suits you.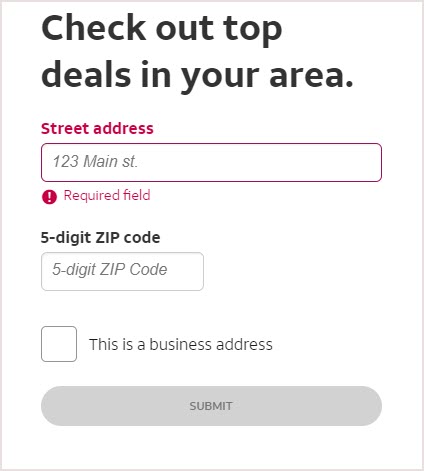 A separate workspace
Set a separate space as your office at home. Believe me, you won't like your kids/pets/family members interrupt you when you're focusing on your work. It's better to set a room — not your bedroom as your workspace. A place with a door can lower the noise and help creating a feeling that when you enter the room, you're ready for the work. With mentally prepare, you'll feel easier to focus on your work. If you don't have a proper room, find a place, like a corner of the living room or at the end of the kitchen table. Remember to make a deal with your family member, let them know your working time to decrease the interruption.
But the choices are up to you, some people may find them more productive with a laptop on the sofa, then you should work there. Find your best way to work at home.
The top WFH jobs that suit most of you
Affiliate Marketer
Animator
Designer
Blogger/Youtuber
Consulting
Customer Service Representative
Copywriting
E-commerce
Editing and Proofreading
Handmade Crafter
Translator
However, be careful about work-from-home scams. You'll see there're dozens of frauds giving fake jobs but aim to steal your identity and/or money by getting your personal information. They usually use excuses such as the information that would be given to the employer and ask you to provide social security number, bank account, or other information.
How to avoid work-from-home scams?
Here are our suggestions:
Use a well-know job-finding platform searching for WFH jobs.
Search the hirer's company on Google, the hirer should be an established company.
The job ad provides the company name and the email address has the company name as a suffix. At least the email address shouldn't look weird.
You can contact the Human Resource and he/she should be available for questions. If you can find them on Linkedin that would be safer.
They can give you references/work samples when you request.
You can ask for detailed company policies, such as vacation, benefits, and information commonly associated with "real" employment.
There should be a complete interview process.
The Human Resource can detail the job duties, expectations, and under what situation they would fire you.
It's very important to put up your scam-detection radar when you're looking for a work-from-home job on the internet, trust your gut. If you feel something wasn't right, stop and looking for more information. You may have encountered an online scam.
How to find a real WFH job?
Keep an eye on the company that provides online jobs. For example: Amazon, Lionbridge, VIPKID, etc. Click to see more companies.
Use your formal job search networking
Use your informal job search networking: your friends, family members, a neighbor might help generate information and job leads.
Use well-known online job boards. Don't forget Linkedin.
Hint: You still need to keep yourself alarmed when searching for a job. Read job descritpion carefully and identify whether this is a real WFH job or not.
Search terms to use
When you're searching WFH jobs online, use appropriate search terms can improve your effectiveness. Enter keyword phrases such as "work at home," "work-at-home," "work from home," "remote," "telecommute," and "online" into the search window. If there's a job title you're interested in, you can search it to narrow down.
Many online job boards have search filters, so you can easily find roles that have been marked as remote.
---