How to Watch Titans Season 3 – 2022 Tips
Yes, Titans Season 3 is region-locked to the US, but you can easily unblock it with a VPN.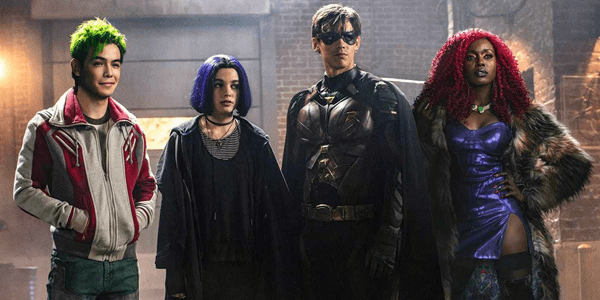 Titans is a massively popular DC Universe show enjoyed by audience all over the world. Currently, Season 3 is being aired every Thursday on HBO Max, starting August 12.
If you're in the US, you're only an HBO Max subscription away from getting yourTitans fix. But what if you're traveling abroad or simply residing outside of US? That's where a VPN comes to help. Read on and you'll learn how to use a VPN to get around geo-blocks and watch Titans from anywhere around the world.
How to watch Titans when you're outside of the US
Titans Season 3 is exclusive to HBO Max, and since HBO Max is only available in the US, you won't be able to stream the show from anywhere else. However, a VPN can help you work around this geo-restriction.
How can a VPN help you watch Titans? A VPN (Virtual Private Network) changes your IP address and tunnels your traffic through one of its dedicated server (in this case, a US server), making HBO think that you were in the US and give you access to its entore catalog of movies and TV series. As a result, you can bypass the geo-blocks and access virtually any content from any point in the world.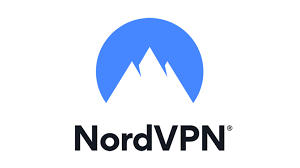 There are a whole bunch of VPNs in the market. However, not all VPNs are created the same. Out of the many VPNs, I would recommend NordVPN, which is optimized for streaming.
NordVPN operates a network of 5200+ servers in 62+ countries, with more than 1970 in the US. This gives you plenty of options to connect to and stream Titans. Its ultra fast connection speed has also proved to be a boon for anyone looking for a buffer or lag free video streaming. Last time we tested, it had up to 25 Mbps of download speed and 3 Mbps of upload, which almost guarantees a silky smooth watching experience. The app is currently available across various platforms, and if you have more than one device to use the service, it wouldn't be a problem – since it supports up to 6 device connections at the same time.
Blazing fast speeds to watch Titans without interruptions
1970+ servers to unblock HBO Max no matter where you're located
6 simultaneous device connections
30-day money-back guarantee
Can unblock HBO Max, Hulu, Disney+, Netflix, BBC iPlayer, Paramount Plus, Vudu, and more
Military-grade security protection
Zero-logs policy
Available on Windows, Mac, iOS, Android, Linux, Chrome Android TV, Xbox and more
Here's how to use NordVPN to watch Titans:
Download NordVPN and sign up for your account.
Run NordVPN, then connect a US server of your personal choosing.

Log in to your HBO Max account. (If you haven't subscribed to HBO Max yet, please jump to How to sign up for HBO to watch Titans)
Search Titans, then sit back and enjoy!
NordVPN's super deal: Get NordVPN for 75% off + 3 months FREE. It's a time-limited offer, so check it out at official page to see if it's still available. Not yet satisfied with the offer? Use Coupert to get another $10 off.
---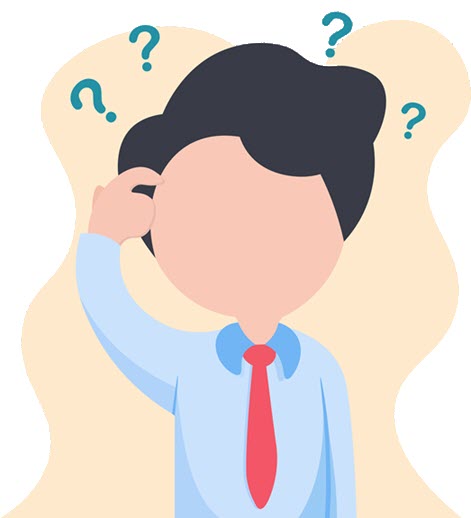 FAQs:
1. Are Titans on Netflix, Hulu, or Amazon Prime Video?
Up until now, HBO is the only service where you can stream Titans. Rumor has it that the series will make its way to Netflix to a wider audience where Netflix is licensed, but it's not set in stone. Also, whether Hulu or Amazon Prime Video will include the show is still unheard of.
2. Is Titans available in the UK, Australia, or Canada?
Both season 1 and season 2 are available to audience in UK, Canada, France, Japan, Australia, India, and Mexico through Netflix. However, the latest season airs exclusively on HBO, which you can access if you use a VPN to bypass the geo-restriction, from the UK, Australia, Canada or any other corner in the world.
How to sign up for HBO Max to watch Titans
First things first, how can I get a free HBO Max trial?
If you do not want to fork over the dough, you can try the following methods to get HBO Max free trial:
1) If you have an HBO Now membership, you can upgrade to HBO Max free of charge and enjoy a 30-day free trial period.
2) Choose a Hulu plan which starts at $5.99/month, and you get to enjoy one week of HBO Max.
3) Subscribe to YouTube TV for a seven-day free trial of HBO Max, but the subscription fee may not be really worth it – $64.99/mo.
How to Sign Up for HBO Max subscription
The ad-free HBO Max package costs you $14.99 per month, and if you're willing to commit longer, it'd be $99.99 for an annual subscription, which saves you 20%. If you are not ready to shell out this much, you can opt for the ad-supported plan for $9.99 a month, all you need to do is sit through a couple commercials in the midst of the show.
To sign up for an HBO Max subscription, you may need a US address, a US payment method (such as a credit card), which may require you to connect to a US server. Once you have this information in place, setting up an account and signing up should be a breeze.
---
Conclusion
Titans Season 3 is region-locked to the US for the time being, which means that you need to connect to a US server (i.e. get a US IP) to watch the show. NordVPN is an industry-leading VPN service with a massive network of servers, fast connecting speeds as well as a host of other features that provides you an ideal viewing experience. If you don't have an HBO Max subscription just yet, you'll need to sign up for one, which also requires you to use a VPN.
---
That's the end of this post. Hopefully this article has pointed you in the right direction in watching Titans from anywhere on the planet. If you have any questions, ideas or suggestions, you're more than welcome to drop us a line below. Happy binging!