How To Watch Ted Lasso Everywhere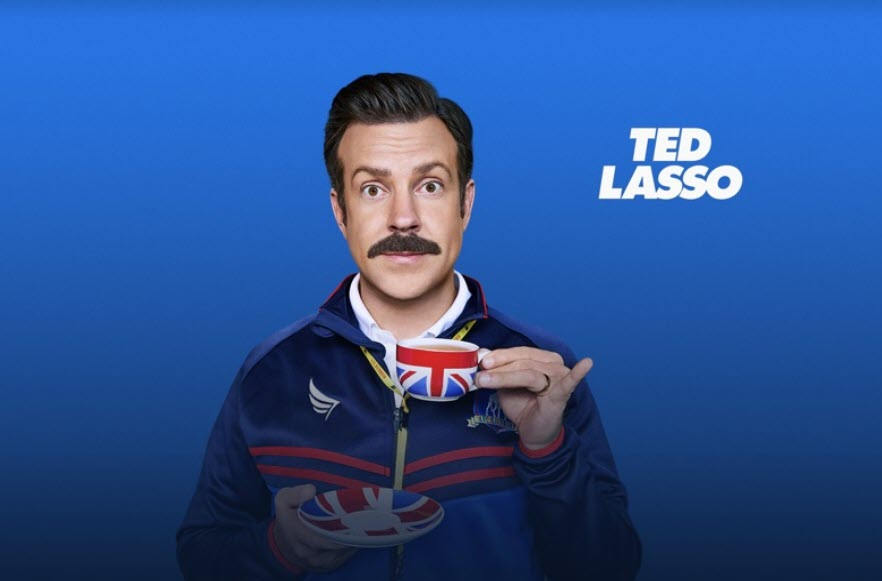 Ted Lasso has become one of the most beloved shows on the internet. Ted Lasso Season 2 premiered on July 23, 2021. If you're wondering where and how to watch Ted Lasso or how to watch Ted Lasso for free, we've got your back.
Where can I watch Ted Lasso
Ted Lasso season 1 and season 2 are exclusively streaming on Apple TV Plus, therefore it cannot be accessed on any other platform. People with Apple TV Plus subscriptions can click to watch the comedy now. New episode on Fridays.
How to watch Ted Lasso for free
Ted Lasso is available exclusively on Apple TV+ with a $4.99 per month subscription fee. So how to get Apple TV plus for free?
There are 5 ways to get up to 6 months of FREE Apple TV+ service.
7 days free trial
1 month free trial with Apple One
3 months free trial for everyone
Get 3 months free with student plan
6 months free for PS5 owner
1. 7 days free trial
Try its 7 days free trial is the easiest way to get Apple TV plus for free.
Go to Apple TV website.
Click Start Your Free Trial.

Log in your Apple account or create a new account if you don't have one.
Note: You need to add your credit or debit card information.
Complete the process and start watching Ted Lasso.
You need to cancel the service before the trial ended, otherwise, you'll be charged $4.99 after the free trial ends.
2. One month free trial with Apple One plan
Apply company bundles up to 6 amazing Apple services into one easy subscription which is called Apple One. If you haven't tried Apple TV before purchase Apple One, you can get the first month free.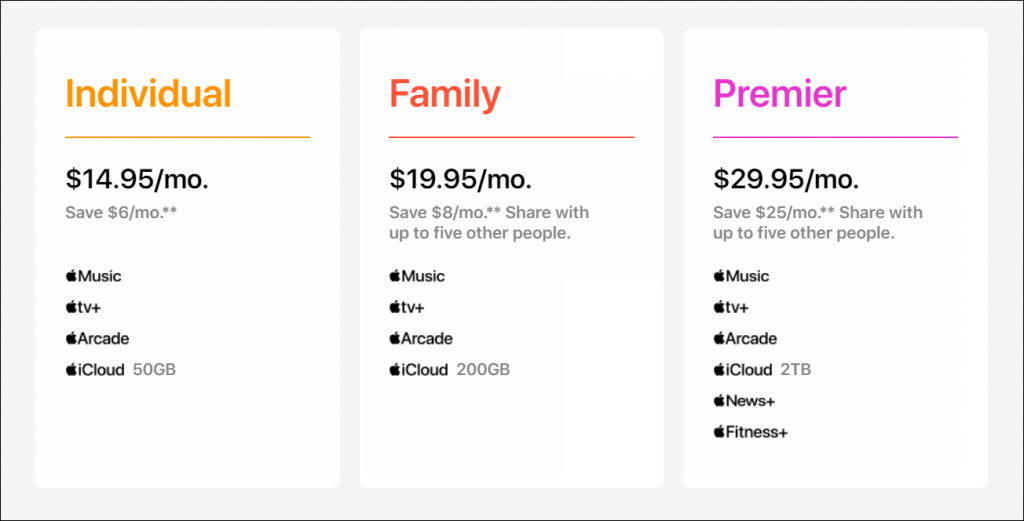 I suggest people whose family members love Apple services buy Apple One. All family members have private access to each service, across all their devices and the bundle is cheaper than individuals purchase separately.
The Apple One free trial includes only services that you are not currently using through a free trial or a subscription.
3. Buy new Apple products for 3 months free trial
If you just bought an Apple device or plan to buy one recently, you can enjoy this limited-time offer.
Apple is giving consumers who purchase an Apple device FREE Apple TV+ for 3 months!
Take advantage of the Apple Back To School sale, you can buy select Mac and iPad models with education pricing and get FREE AirPods. Then you can enjoy 3 months of Apple TV+ for free after redeemed the offer within 90 days.
Eligible devices activated July 1, 2021 or later will qualify for offers of 3 months free Apple TV+.
The offer is available for a limited time only, don't miss the deal.
4. 3 months free with Apple Music students plan
This may be the best deal for students who love music. Apple Music has a student discount of $4.99 per month and you can try the service for free for 3 months.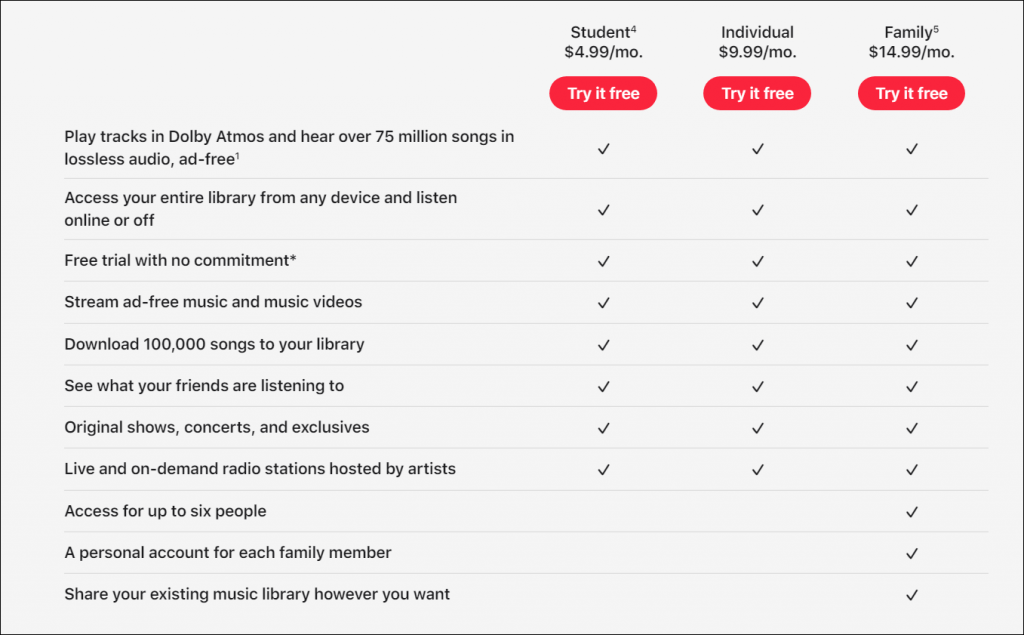 What's more, Apple announces the Apple Music Student Plan now comes with Apple TV+ for free which means you only need to pay $4.99 per month but can enjoy both services.
As long as you're a college student who hasn't tried Apple Music before, you can take the benefit from Apple. This is a limited-time offer that may end at any time.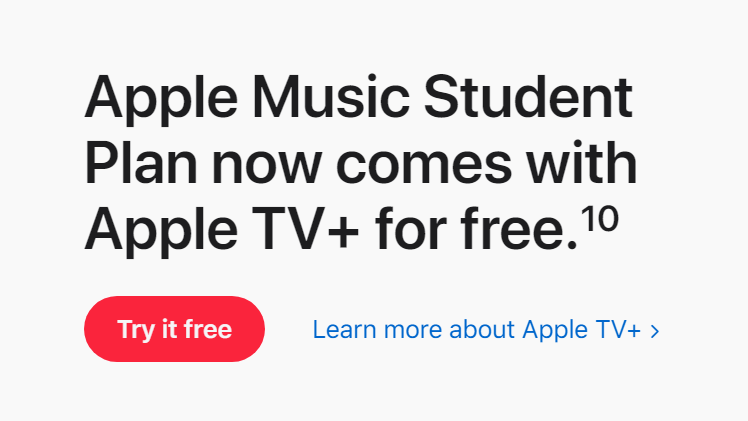 Note: New subscribers only. Not available in India.
5. 6 months free if you own a PlayStation 5
If you bought a PlayStation 5 recently or you're planning to get one, follow the steps and you can enjoy 6 months of Apple TV Plus for free. Both new and existing users can take advantage of this offer except for Apple One bundle users who signed up for the Apple TV service via an Apple One bundle.
Sign in to your PlayStation account on your PS5 console.
Find the Apple TV app from your PS5 console's search bar, or find it under All apps in Media home.
Download and open the Apple TV app.
Follow the on-screen instructions.
Sign in with your Apple ID or create an new one.
You'll get six free months of Apple TV+.
Note: Redeem your offer between now and July 22nd, 2022.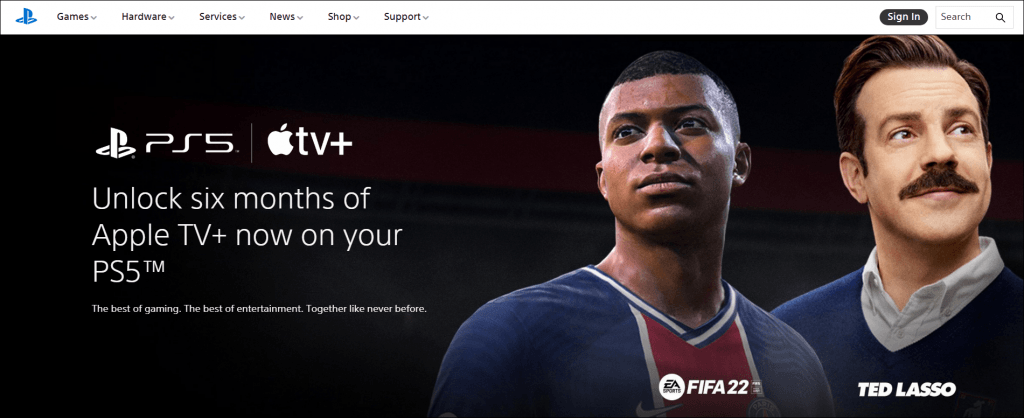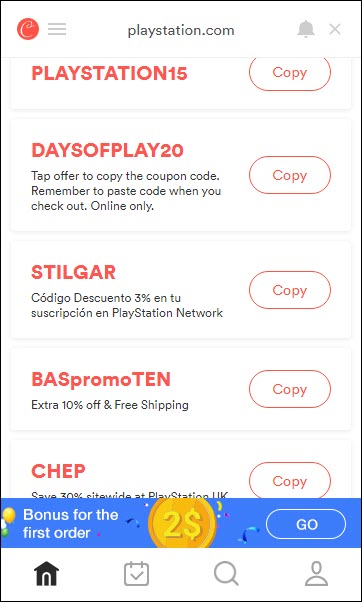 Why can't I watch Ted Lasso
You can watch Ted Lasso on Apple TV+ in the US, Canada, the UK, and Australia. However, if you're away from these countries and can't watch Ted Lasso on Apple TV+, you may be geo-blocked.
Don't worry, a VPN (Virtual Private Network) can help. A VPN is the easiest tool that you can use to get Apple TV+ running smoothly.
VPNs will change your IP address to the chosen server location to make you look like you're in the countries where you can watch Ted Lasso. A VPN will help you bypass geo-restrictions to access contents that are not available in certain areas. What's more, VPNs protect your online privacy when surfing the web.
Here we recommend NordVPN as our top pick due to its speed, security and ease of use.
1) Download NordVPN and set up your account.
2) Log into your account.
3) Connect to a chosen country VPN server.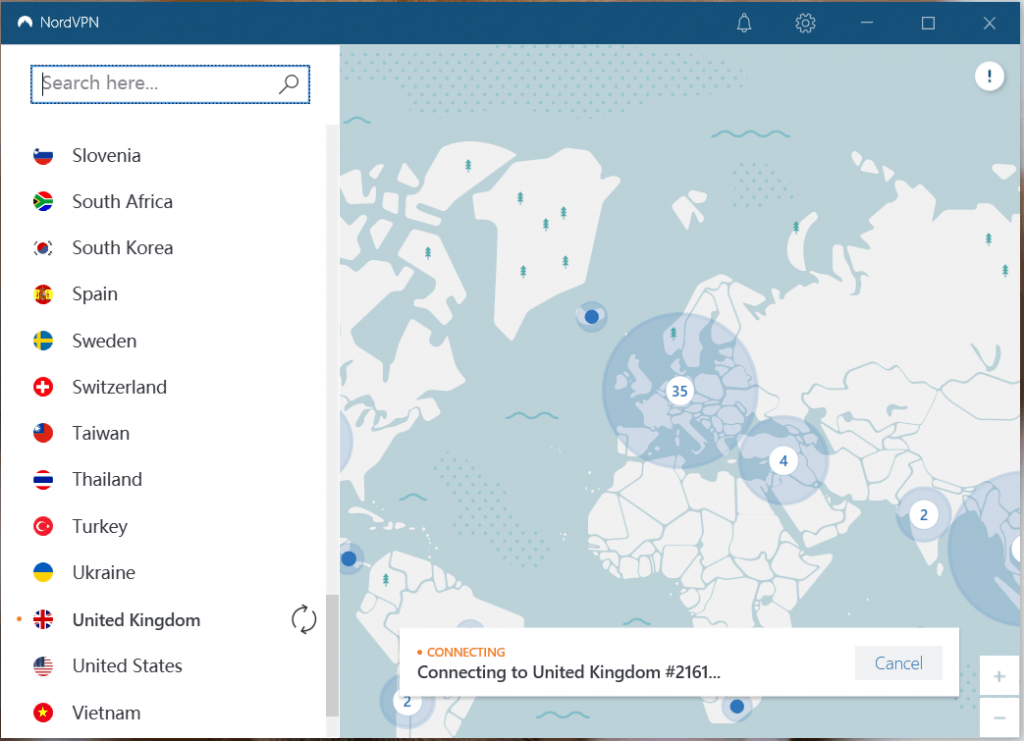 4) Go to Apple TV+ to watch Ted Lasso.
You can even test it out for yourself thanks to the service's 30-day money-back guarantee.
Can I watch Ted Lasso without Apple TV?
Some people have asked how to watch Ted Lasso without Apple TV, can they watch Ted Lasso on Netflix/Hulu/Roku/Amazon Prime/Disney Plus?
Unfortunately, you can't watch it on other platforms. Ted Lass is not a part of Netflix, can't be accessed on Hulu, Amazon Prime, and Disney Plus.
If you have a subscription to these streaming giants, you can find alternatives on the platforms.
---
In conclusion, Ted Lasso has 12 episodes which start on July 23 and end on October 8. You can only watch the show on Apple TV Plus. It seems the 3 months free trial of Apple TV Plus would be the best choice.
DIRECTV Stream 14-Day Free Trial
Best of Live TV and On Demand. Stream ANywhere, Anytime.
Sign up