How to Watch Netflix UK from Anywhere – 2023 Tips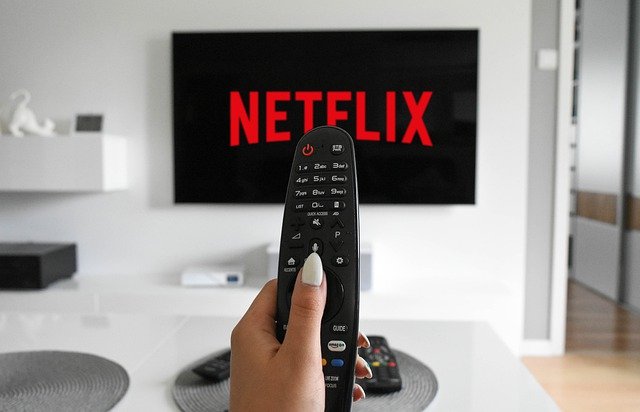 VPN From $3.75/month
2000+ Secure VPN Servers In 75+ Locations.
Sign up
Netflix is available in over 190 countries. However, no matter where you live, your Netflix account blocks certain shows – so you may find what's available in the Netflix UK library isn't always available in the US.
This is usually because of different licensing agreements between content owners and Netflix – say that video owners choose to display the content only to particular regions, or Netflix simply restricts the video to comply with local laws.
If you're traveling abroad, or you live somewhere outside of UK and you're looking to watch some show that's only available on Netflix UK, then you'd need to either be actually in the UK or have a UK IP address so that Netflix will think you are streaming from UK.
This guide will show you how to change your geographic location and unblock Netflix UK.
How does a VPN work?
A VPN, also known as a Virtual Private Network, is the easiest way to access blocked content online.
When you're visiting Netflix, your IP address reveals your location, and Netflix can therefore choose what content to allow you access to. But when you connect to a VPN, all your traffic will be redirected to your chosen server location – in this case, UK, so your streaming will be associated with the UK IP address, instead of yours. In this way, it will help you bypass geo-restrictions on Netflix.
How to watch Netflix UK with a VPN
Using a VPN with Netflix is easy. You just download the application and run it on your device. Let the VPN tool take care of the following jobs.
There're many VPN services available to choose from, but it's not always easy to choose a VPN that actually WORKS. Netflix does what it can to block VPN connections. Over the years, it's getting better at blocking VPNs. It has a block list of IP addresses belong to VPN providers. If your VPN server's IP address is on Netflix's list, then it won't help unblock the content you want to watch. And some other VPNs do run with Netflix, but they run awfully slow.
You may also want to go for a paid VPN service instead of a free one as free VPNs often come with hidden costs -ad tracking, slow connections, etc.
After our extensive testing, we found these VPNs work well with Netflix.
1. NordVPN
NordVPN is one of the best VPN tools you can find. It had over 5,500 servers worldwide and it allows you to connect 6 devices at the same time. You can ask for a refund if you're not satisfied with it within 30 days.
2. Surfshark
If you're looking to save money, you may want to try Surfshark, which only costs less than $2.5 a month. Surfshark has more than 3200 servers in 65 countries and offers a 30-day money-back guarantee for customers.
Hotspot Shield VPN has more than 1,800 servers in 80+ countries, and it offers a 7-day free trial and a 45-day money-back guarantee!
Note that Hotspot Shield has a free version, but it won't work with streaming services – you would need a Hotspot Shield premium subscription for watching videos.
Is it legal to use a VPN with Netflix
Let's get one thing straight here – it's legal to access Netflix UK over a VPN. But using a VPN with Netflix does breach Netflix's terms of use.
This means using a VPN to watch Netflix won't result in a criminal or civil lawsuit, but technically, Netflix can terminate your contract for doing this. But from the past record, Netflix has never punished any account for using a VPN or shown any interest in doing so.
If you got caught by Netflix when using a VPN, in most cases, you'll see a streaming error message like this:

And to fix this error, you simply disconnect the VPN and you will be able to access your regular Netflix library.