How to Watch MAID Online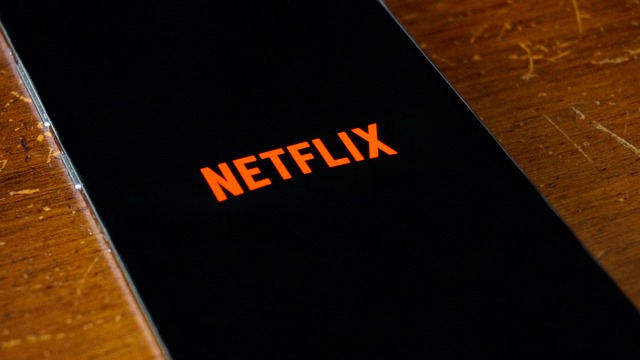 Based on Stephanie Land's best-selling memoir Maid: Hard Work, Low Pay, and a Mother's Will to Survive, Maid will hit screens on Friday, Oct. 1. All 10 episodes of Maid will be available to watch on Netflix on its premiere day.
In this guide, we'll show you how to watch the series online. If you're not a Netflix member yet, check how to get Netflix for free. If you already have a Netflix sub subscription, but you are traveling somewhere Netflix service is not available, check our guide to see how to Stream Maid from Anywhere.
Get Netflix for Free
1. Join Netflix Free Plan in Kenya
Netflix has introduced a free plan in Kenya on 20th  September 2021. To access this new plan, you need to use your Android mobile phone, enter your email, confirm you're 18 or over and create a password. No payment information is required during signing up.
2. Share Netflix Account
If your families have a Netflix account, you use their account for free. Netflix account sharing is a common practice and it's legal!
But some terms apply. According to Netflix's terms of service, you may not share your account with individuals beyond your household and your account should only be for personal and non-commercial use.
Depending on what plan your family member has, the number of devices that can simultaneously stream Netflix varies. Here's how many screens you can enjoy the service at the same time according to your plan:
Netflix Basic ($8.99 per month) — one screen
Netflix Standard ($13.99 per month) — two screens
Netflix Premium ($17.99 per month) — four screens
If your family has a Basic plan, that doesn't mean you can't share the account. You will just have to stream Netflix at different times of the day.
3. Get Free Netflix offer from T-Mobile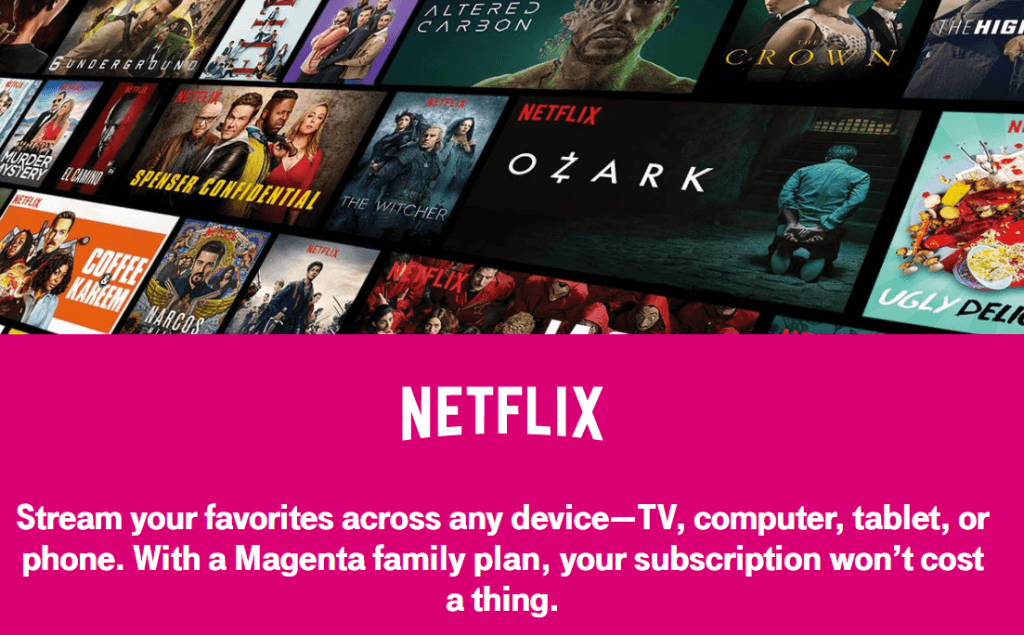 If you're a T-Mobile Magenta Subscription Plan user, you'll have Netflix as a bonus for your plan! You can get your free Netflix subscription via the T-Mobile app or My T-Mobile.
Watch Maid from Anywhere
Netflix isn't available in some regions or countries – usually because of different licensing agreements between content owners and Netflix. If you're traveling to someplace where the service is not available, you will need a VPN to stream the series.
A VPN, also known as a Virtual Private Network, is the easiest way to access blocked content online. A VPN lets you disguise your IP address, encrypts your data, and makes your online activity completely anonymous – so the network you're connected to can't tell what site you're trying to visit therefore can't interfere with your streaming.
Some VPN services are free but, as with most things in life, you get what you pay for. Free VPNs are never as good as paid ones; either they're not as fast or reliable, or they can be forced to share your details with the authorities.
Our favorite is Nord VPN – It's fast and cheap, and – most importantly – it will keep your IP address hidden.
Follow the steps below to see how to stream with VPN:
Download and install NordVPN.
Choose your plan and log into your account.
Click the Quick connect button at the bottom of the map, then the app will automatically choose a server that suits you best.
Or you can manually select a server to evade the block.

Now you can stream anonymously and securely!