How to watch Loki for FREE and from anywhere
Loki, God of Mischief, is among the most popular character in Marvel Cinematic Universe and the fans have been super hyped up when Loki made its way to Disney Plus. So far, the season has come to a finale. If you haven't caught up and wondered where to watch it, you've just come to the right place. In this article, we're going to show you how to watch Loki for free, and from anywhere around the world.
1. Watch Loki on Disney Plus for free
Loki is included in Disney Plus, so if you have a Disney Plus subscription, you can go to DisneyPlus official website or DisneyPlus app to watch it for free. The standard monthly subscription of Disney+ is $7.99, but you can always get it for cheaper or even for free.
Method 1 – Sign up for a yearly membership
An annual subscription of Disney Plus is $79.99, which saves $15.89 to your pocket than paying month to month over the course of a year. It's a long commitment though, so weigh it up before you make the decision.
Method 2 – Sign up for the Hulu and ESPN+ bundle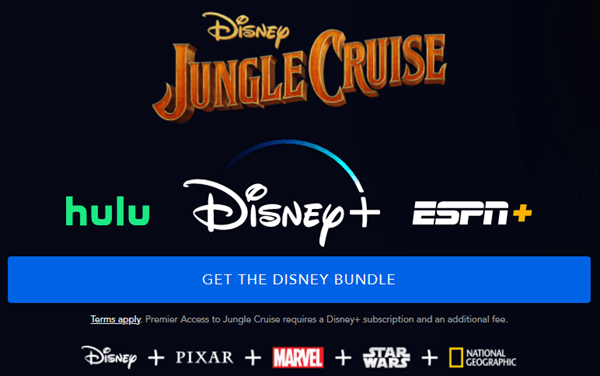 Another great deal is the Disney+, Hulu and ESPN+ bundle. The bundle costs you $13.99 for the ad-supported Hulu version and $19.99 for the ad-free Hulu version, which can save you 25% if you pay for all three of them separately. If you're interested in what these two other services have to offer, this deal is not to be missed.
Method 3 – Free Disney Plus if you're a Verizon subscriber

If you're already a subscriber of Verizon, you'll get 6 months of Disney Plus for free. However, it is worth noting that your Disney Plus subscription auto-renews once the promotion period finishes.
Method 4: Free Disney Plus with Amazon Music Unlimited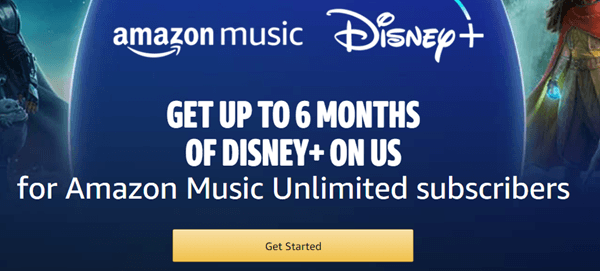 Are you a fan of Amazon Music Limited? If so, you're in luck. New Amazon Music Unlimited subscribers can get six months of Disney Plus for free and existing Amazon Music Unlimited members can get three months. So now, for $9.99 per month ($7.99 for Prime members), you get unlimited (over 75 million) songs plus all Disney+ movies and TV series (Loki included).
2. Unblock Disney Plus with a VPN
If your region is one of those where Disney Plus has not launched officially, you would most likely to encounter Disney Plus Error Code 83 that reads
Sorry, Disney+ is not available in your country.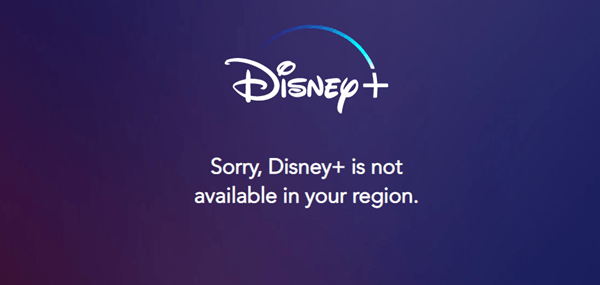 This prevents you from accessing Disney Plus, hence not being able to watch Loki. But don't worry – a VPN may just help.
A VPN (Virtual Private Network) is a service that tunnels your Internet traffic through an encrypted server, hides your real IP address and allows you to use an IP address that's Disney+ approved. For example, by connecting to a US server, it tricks Disney + into thinking you were in the US and giving you access to its entire catalog of TV shows and movies.
After numerous testing, we have found the NordVPN to be working best with Disney Plus (in terms of speed, performance, privacy, pricing etc.)
Blazing fast speeds that provide a bufferless, enjoyable streaming experience
3,000 servers that get around Disney Plus's geoblocks
6 simultaneous device connections
30-day money-back guarantee
Can unblock streaming services including Netflix, Disney+, HBO Max, Hulu, BBC iPlayer, Vudu, and more
Works on Windows, Mac, iOS, Android, Linux, routers, Apple TV, and more
Here's how to use NordVPN to watch Loki:
Download NordVPN and sign up for your account.
Run NordVPN, then choose a location where Disney Plus is avaiable.

Go to Disney+, and log in to your account.
Search Loki, then sit back and enjoy!
Looking for a coupon for your NordVPN subscription? Use Coupert to automatically find, test and apply the best saving coupons for you. It's 100% legit and 100% free to join.
---
Conclusion
Loki is a Disney plus-exclusive TV series, so you can only watch it with a Disney Plus subscription. If you haven't subscribed to the service, you can subscribe it monthly to get your Marvel fix, or you could sign up for the yearly membership, try the Disney+, ESPN+ and Hulu bundle to get services at cheaper rates, or make use of the free promotion offer if you subscribe to Verizon or Amazon Music Unlimited. If you're outside of the regions where Disney Plus is licensed, you can use a VPN to bypass the geo-restriction.
---
That's it – hopefully this post has helped. If you have any questions, ideas or suggestions, you're more than welcome to leave us a comment below.