How to Watch ESPN for Free – Streaming Guide 2023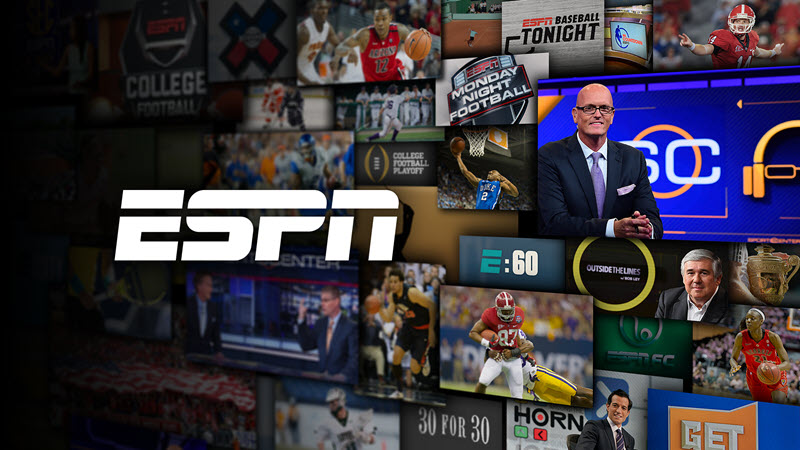 Watch ESPN & more sports channels with DIRECTV Stream
If you're thinking about watching ESPN for free, you've landed in the right place. In this post, we'll show you the 4 best streaming services to watch ESPN without cable for free. In fact you could stack their trial plans to enjoy sports streaming at no cost for over 20 days!
Best for free ESPN streaming without cable
Below are 4 best live TV providers that stream ESPN and some also carry the ESPN branded channels like ESPN 2, ESPN 3 and ESPN News. Grab their free trials to watch your favorite games today!
DIRECTV Stream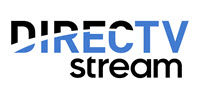 Price: $69.99-$149.99/month
Channel lineup: 75+
DVR storage: 20 hours
Formerly known as AT&T TV, DIRECTV Stream has been the most popular streaming option for people to enjoy live and on-demand TV, news, sports, movies and a variety of exciting content. Its ESPN offering as well as wide regional sports networks (RSN) coverage makes it a perfect choice for die-hard fans who don't want to miss out on the latest NBA basketball, NHL hockey or MLB baseball games.
As a new customer, you can get a 5-day free trial along with $30 over the first two months ($54.99/mo). Besides, there's a special offer that gives 3 months of free EPIX, HBO Max, Cinemax, and StarZ for the subscription of Entertainment plan. That's $160 in value!
---
Sling TV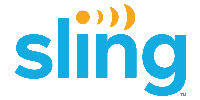 Price: $40-$55/month
Channel lineup: 30-50+
DVR storage: 50 hours
Sling TV is one of the most cost-effective live TV services with an affordable price starting at $40/month. It offers two types of packages that cater to different needs: Sling Orange and Blue.
They share most of the channels. But if you prefer live sports broadcasting and family programming, Sling Orange which covers the ESPN family of networks, TBS, TNT and more, is an ideal choice. Sling Blue is more of a good mixture of lifestyle, kids, sports, reality, and news, offering 15 channels that Orange doesn't, such as NFL Network, Fox and NBC stations.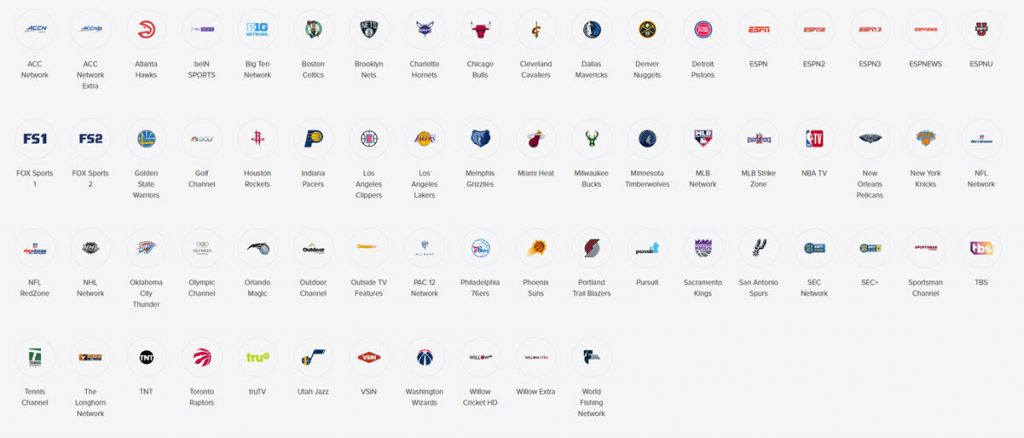 If you can't decide which plan to choose, opt for the bundle (75 channels) at $55/month, which is still much cheaper than other streaming plans.
---
fuboTV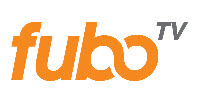 Price: $74.99-$94.99/month
Channel lineup: 100-230+
DVR storage: 50 hours
fuboTV allows you to watch ABC, CBS, FOX, NBC, ESPN, ESPN2 and 100+ top channels of live sports and TV in one place. Passionate sports fans would be happy to find a comprehensive list of games, either by professional sports leagues (MLB, NBA, NFL) or college sports leagues (SEC, ACC). With the monthly subscription starting from $74.99, it's half the cost of the cable bill!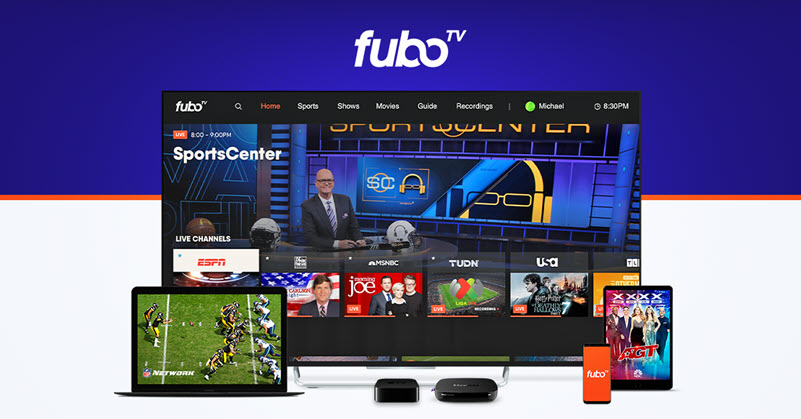 If you're still hesitating in the fuboTV subscripition, take the 7-day trial to gain full access freely. Features like cloud DVR recording, screen sharing of up to 10 devices and 3 simultaneous streams are also free.
---
YouTube TV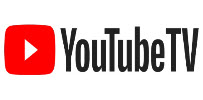 Price: $64.99/month
Channel lineup: 100+
DVR storage: Unlimited
YouTube TV is another great choice for your ESPN streaming. It features ESPN, ESPN2, EPSNU, EPSNews and 85+ channels of entertainment, news, live sports. Major networks like ABC, CBS, FOX, and NBC and news channels like BBC America, CNBC, CNN are all available. And what's best about it is the unlimited cloud DVR, record downloading and 4K streaming.
You could enjoy the 5-day free trial to have a test drive and get a $10 discount for 3 months ($54.99/mo). Occasionally YouTube TV will extend the free trial to 14 days. You could always check out this post for the latest promo info.
---
So here are all the free ways for you to watch ESPN without cable. If you have more ideas about ESPN streaming, don't hesitate to leave a comment below.