How to Watch Blocked Youtube Videos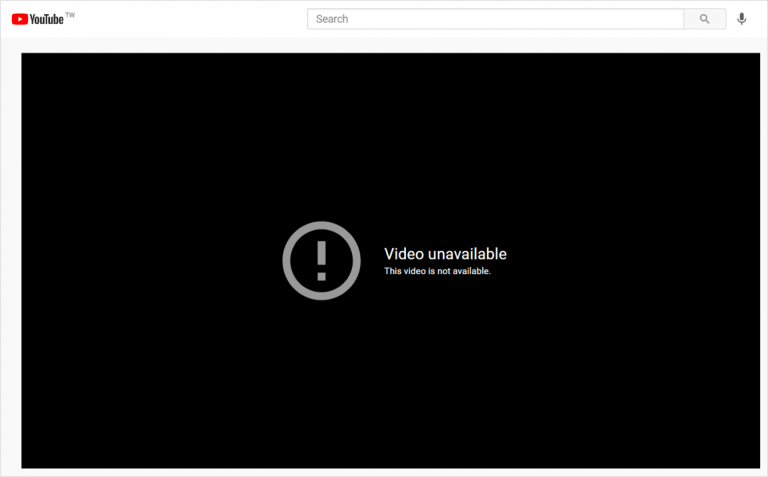 Youtube is one of the biggest video-sharing platforms. But there are a bunch of videos that can be blocked in your country. That's because the video owners make their videos available to selected countries only. Does it mean you have no access to these videos? The answer is no. You can still unblock these videos with some tricks.
How to watch blocked Youtube videos
Below are some tricks to watch blocked Youtube videos. If one didn't do the trick, simply try the next one.
Edit the URL (a simple trick)
One of the simple ways to unblock videos is to edit the URL. Try to play that blocked video on your browser and look for "/watch?v=" inside the URL. Then replace it with "/v/" and press Enter.



This should work with most videos. But if you still receive the message that the video is blocked or unavailable, try the next method.
Download the videos and watch them offline
This may sound like a big hassle, but if you have any friends who can access this certain video, ask them for help. Download the video and watch it offline.
Virtual Private Networks (VPNs) allow you to access global content without censorship and restrictions. By changing the location of your device, it can instantly unblock any videos.
Except for the convenience of accessing geo-blocked video content, using VPN services can benefit you a lot. A VPN lets you browse the web with an encrypted connection, allowing you to maintain complete privacy and preventing third parties from tracking your movements.
But before downloading any VPN app online, you should spend several minutes reading these:
Why you should avoid free VPNs
VPNs continue to grow in popularity. However, not all of them keep your online activity private and secure as they've promised. Some make your data more vulnerable by transmitting your personal data to malicious third parties. Everything from credit card details to passwords could end up in the hands of cybercriminals and hackers. Given the potential risks you may take, we suggest you avoid free VPN apps and go with a paid VPN whenever possible.
How to find a safe VPN
If you have no idea how to find a safe VPN that meets your needs, here are some tips:
Whatever products or services you're going to purchase, an increase of complaints or negative reviews usually indicates that these are the ones you shouldn't place an order on. The same applies to using VPN services.
When you browse a VPN service's descriptions, head to the reviews section. If the overall reviews are positive, it's fair to say that customers are satisfied with the product. Therefore, you can be more confident with this VPN subscription.
Choose the one with a money-back guarantee
In pursuit of gaining a competitive advantage in crowded industries, many brands offer money-back guarantees. As customers, we definitely can benefit from this policy. To get the chance to try the product before purchasing, you should always keep an eye on how their guarantee works exactly.
VPN apps such as ExpressVPN and NordVPN have their own money-back policy. If you are not satisfied, you can cancel your subscription in the first 30 days and you won't be charged a cent.
Bonus: using coupons to save you money on VPN subscriptions
Still hesitant to spend money on a paid VPN app? Don't worry! We've got you coupons for NordVPN and ExpressVPN to slash your costs.
NordVPN coupons
ExpressVPN coupons
Conclusion
There are always some ways to watch videos that are geo-blocked. Using VPN is one of the quickest ways. But a free VPN can put your privacy at risk. Therefore, we recommend using a paid premium VPN service.