How to View Private Instagram Accounts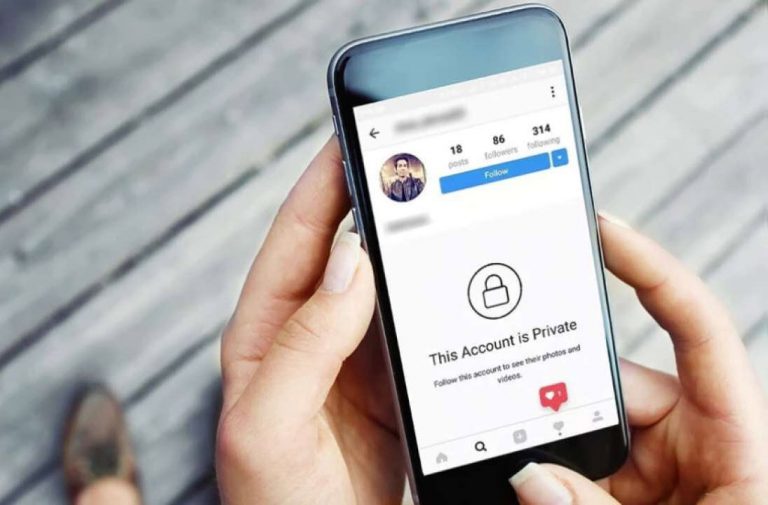 Instagram is an absolutely popular platform for sharing photos and videos with a massive audience. While most people share things publicly, some users have set their accounts privately that only approved followers can see them.
So how to view private Instagram profiles? Don't worry, there are ways that may work for you.
1. Follow the IG account
To view a private Instagram profile, the most effective and legit way is to become the account's follower. Simply hit the blue Follow button and hope the person would accept your request. Once your follow request has been approved, you can see photos, stories and view the entire profile.
If you want to raise your chances, you can also send a direct message to a private Instagram account and express your feelings sincerely.
This method costs you nothing, why not give it a try. However, if you've been rejected or blocked, move to other methods for help.
2. Check profile on other social media platforms
Most people are not only active on Instagram but also have accounts on other social media platforms. Many social media users post the same pictures and videos across different platforms and you may find that they share photos and videos publicly on other platforms. Therefore, if the persons' Instagram profile is private, you can simply turn to the other social media apps like Facebook, Twitter, TikTok, Snapchat, Pinterest and check the same person on all of them.
Checking with other social media platforms will help you derive all the photos and information that you want of the person. So how to find the person's other social media?
Just enter the username and hit Search Now, you'll get the associated information on the network.
Social Media Search
Search username on 55+ social networks
Or, you can do a reverse image search with the Instagram profile photo in Social Catfish. It's a powerful social media search engine that allows you to find photos and secret profiles on social networks and dating sites.
Go to the Social Catfish search page. Upload an image and click Search.

It may take a few minutes for Social Catfish to scan social platforms. Once it finds a match, you'll see all the available social media profiles containing that photo.

3. Run a Google search
Copy the name of a private Instagram account and search it on Google, you may get the information you need.
The private Instagram account provides name and profile image, you can head to your browser and type the name and search. Then click Images. You can narrow the results by adding site: instagram.com.
I'm not saying you can access the account, but there's a chance to see the stored copies in Google before the account turned private.
If there's no luck, move to the next method.
What about use third-party apps/sites
There're lots of free Instagram Private Profile Viewer tools available on the internet. Do they really work?
Yes many of them announce they're free, but if you want to view the profile, you have to choose 1 offer or install 1 app before the process, they usually need your personal information which is unacceptable to me. You may be led to a scam or end up with nothing.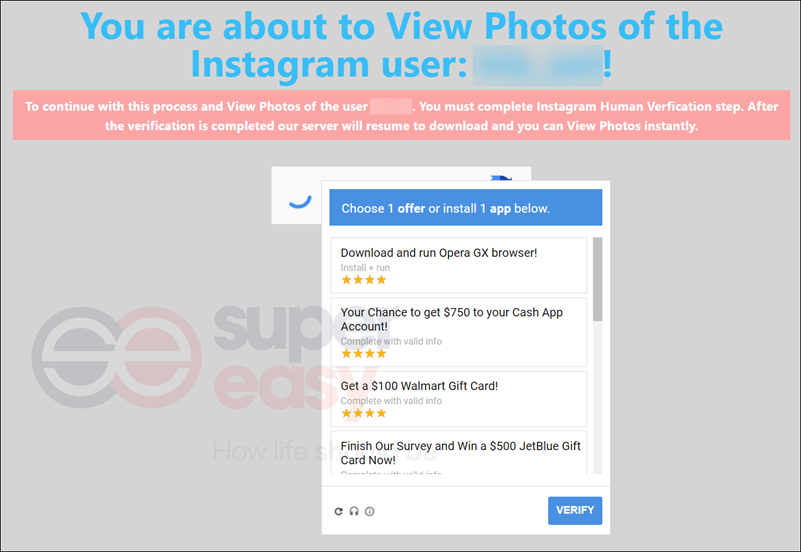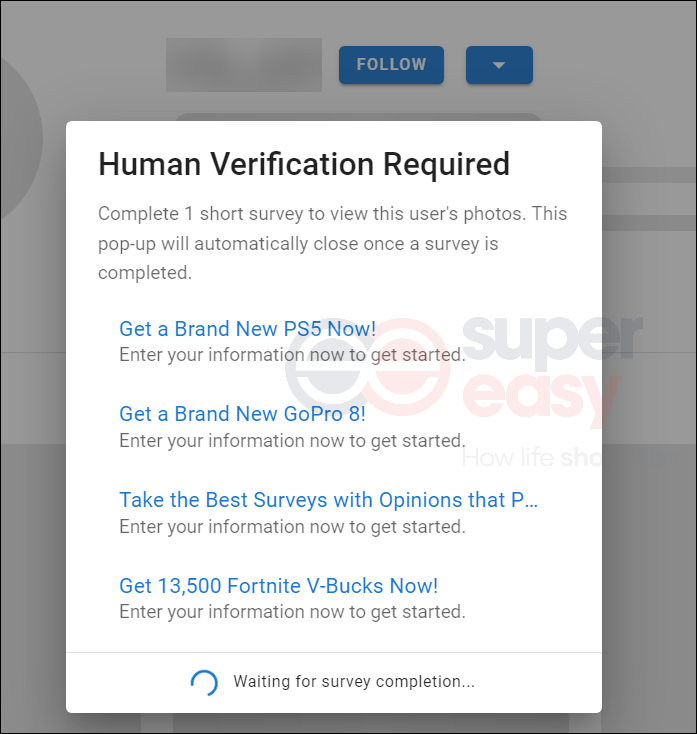 For your own safety, we don't recommend using third-party Instagram Private Profile Viewers.
Final Words:
The best way to view a private Instagram profile is to send the Follow request. And we don't recommend online stalking, we encourage people to make friends with an open and sincere heart. Hope the post would help. If you have any questions, then let me know in the comment section below.