How to View Private Instagram Profiles 2023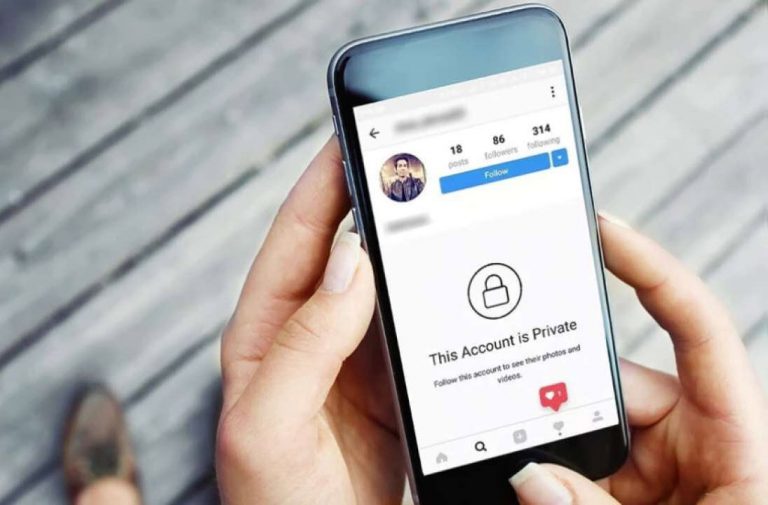 Instagram is an incredibly popular platform for sharing photos and videos with a massive audience. While most people share things publicly, some users have set their accounts to private so that only approved followers can see them. Sending a Follow Request is the most appropriate and respectful way to view a private Instagram account, but there are tricks to achieve the same goal, and this post might give you hints.
Respecting other's privacy settings is important. Unauthorized access to a private account might breach Instagram's terms of service. This post outlines possible methods and associated risks, any engagement in these activities is entirely at your own risk. We bear no responsibility for your actions or conduct.
1. Run a Google search
If you know the account name of a private Instagram account, simply enter the username and Google it. You may find the information you need. The private Instagram account provides a name and profile image.
You can type the name, and search on Google. Adding site: instagram.com to narrow down the results. Then click on Images to see if there are pics you want to view from the private IG account.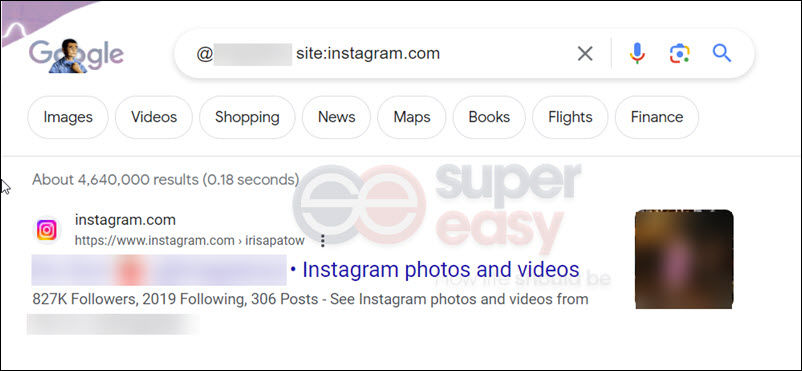 I'm not saying you can access the account, but there's a chance to see the stored copies in Google before the account turns private.
If there's no luck, move to the next method.
2. Check profiles on other social media platforms
Most people are not only active on Instagram but also have accounts on other social media platforms. Many social media users post the same pictures and videos across different platforms and you may find that they share photos and videos publicly on other platforms. Therefore, if a person's Instagram profile is private, you can simply turn to other social media apps like Facebook, Twitter, TikTok, Snapchat, and Pinterest and check the same person on all of them.
Checking with other social media platforms will help you derive all the photos and information that you want of the person. So how to find the person's other social media?
Run reverse username search
By entering the username, BeenVerified will access the public database to find possible matches and generate information into a report. With this detailed report, you can find out who owns this Instagram account, whether the owner has other IG accounts, other social media accounts, and more. 
1) Enter an Instagram username and click Search.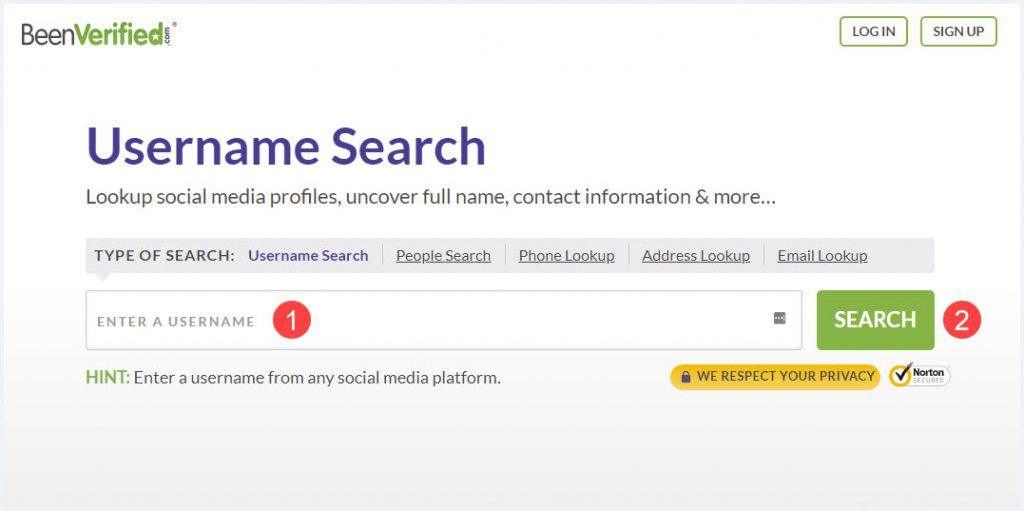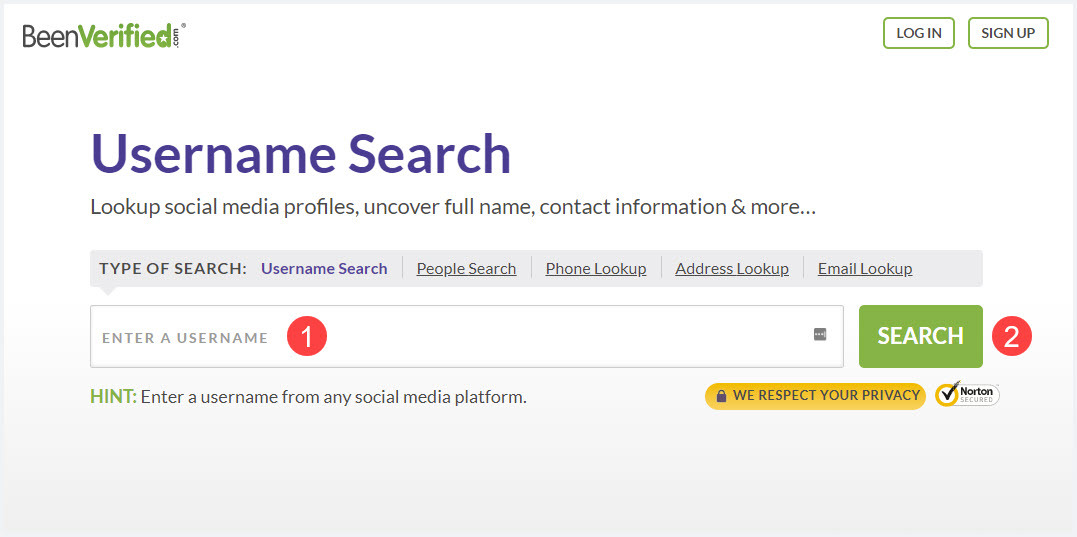 2) Wait for BeenVerified to find the matches. You need to subscribe a plan to unlock the report. You may see the person's real name, phone number, email address, and photos when available.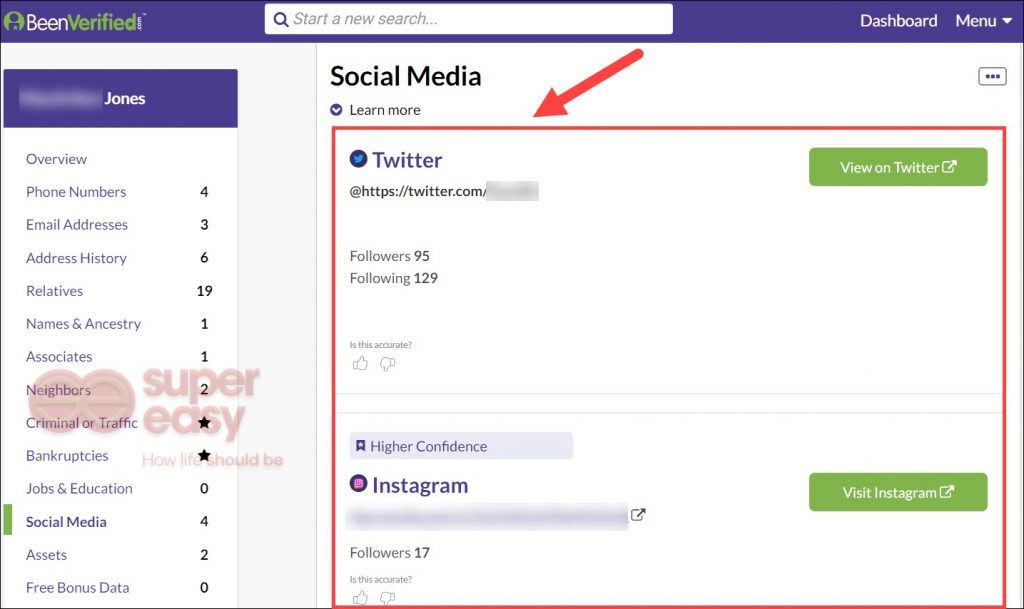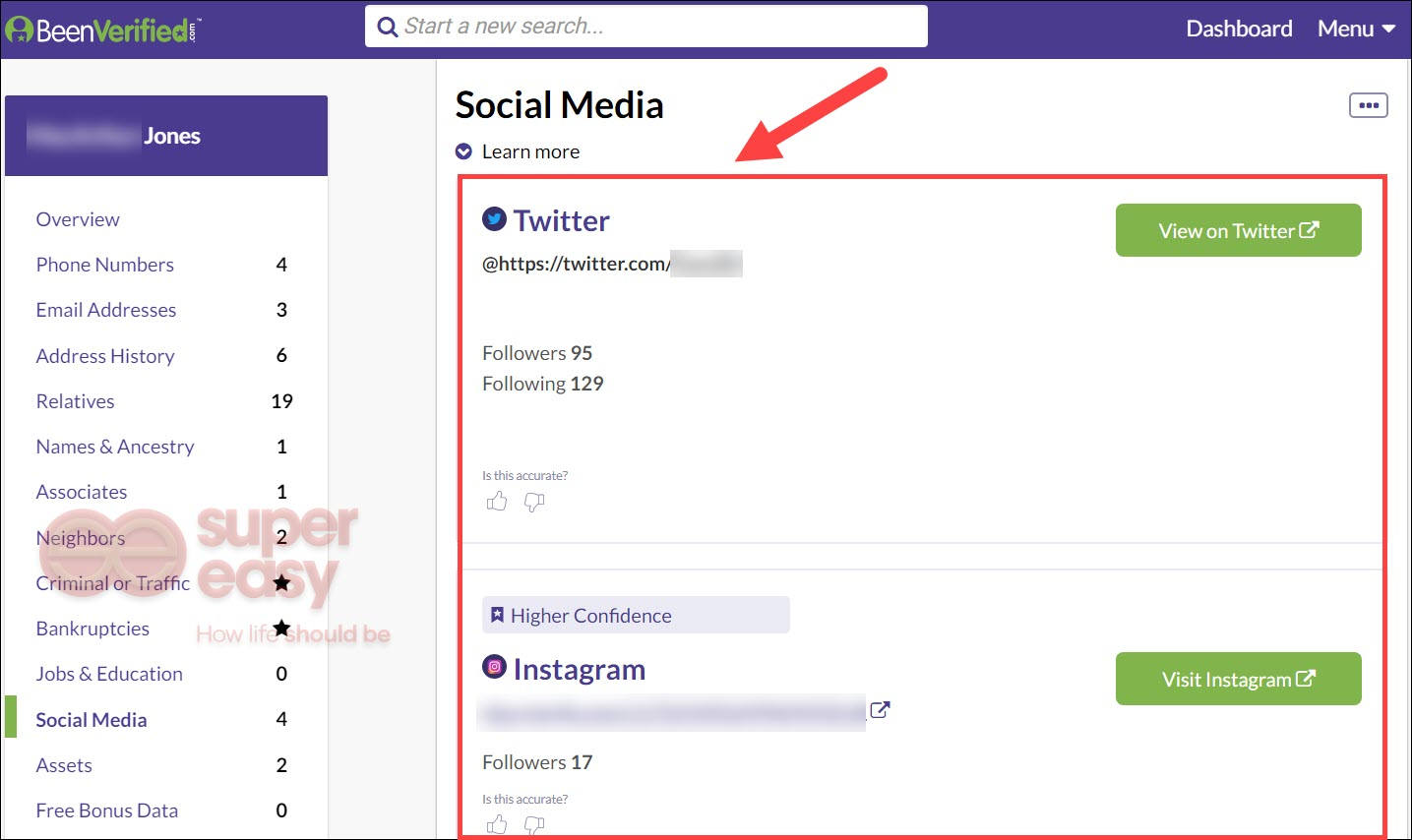 Run reverse image search
Or, you can do a reverse image search with the Instagram profile photo in Social Catfish. It's a powerful social media search engine that allows you to find photos and secret profiles on social networks and dating sites.
Go to the Social Catfish search page. Upload an image and click Search.

It may take a few minutes for Social Catfish to scan social platforms. Once it finds a match, you'll see all the available social media profiles containing that photo.

3. Find mutual friends
There is another workaround – become friends with their friends or followers. You may ask your friend to access their private account and share the posts with you.
We don't recommend using third-party apps
There are lots of free Instagram Private Profile Viewer tools available on the internet. Do they really work? My answer is, NO. Be cautious with these and stay away from them.
Most of the apps/sites that claim to offer access to private profiles are often scams or could compromise your security. 
I have tried some popular sites and apps. Some of them allow you to view normal Instagram profiles, but when I click Unlock Private Photo, the site asks for app downloads or the purchase of gift cards.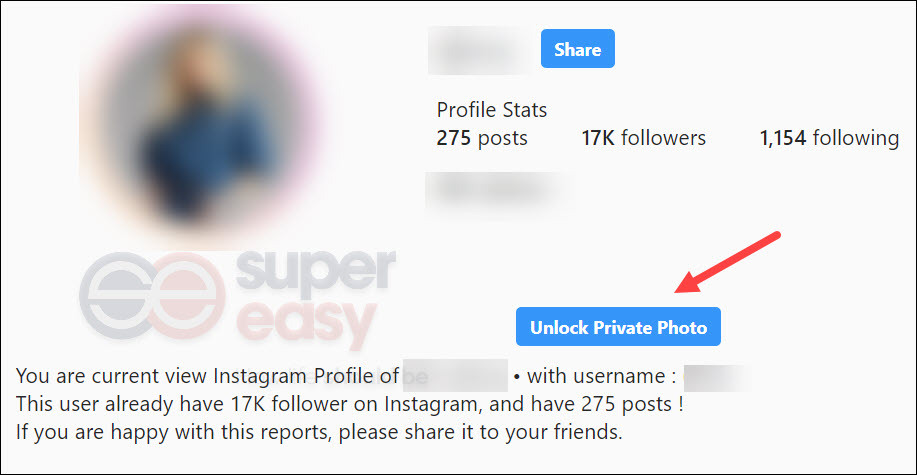 It turns out these apps and sites are not as free as they claimed. No matter which app or site I choose, I have to select one offer or install one app to proceed with the process. They usually require my personal information, which is unacceptable to me. I may be led to a scam or end up with nothing.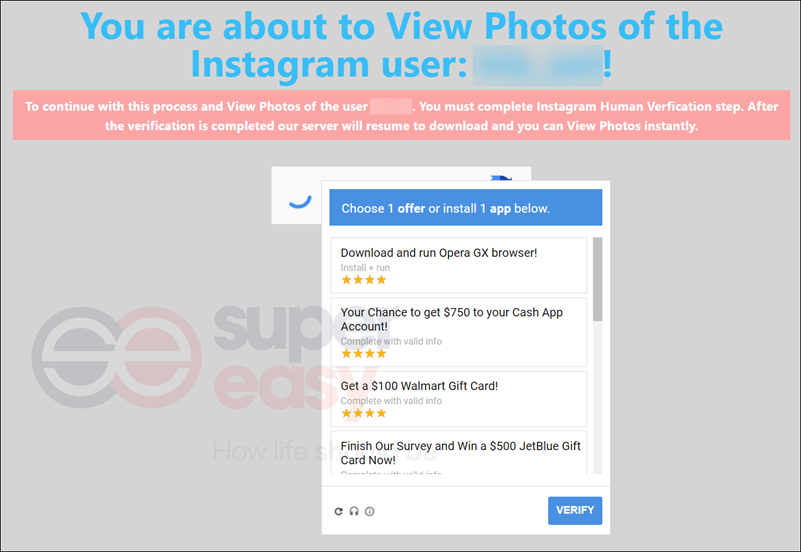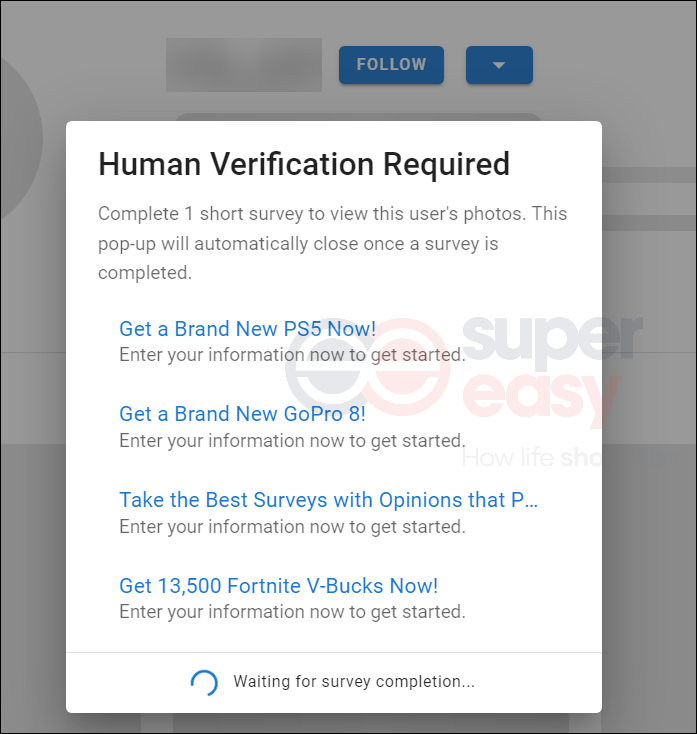 For your own safety, we don't recommend using third-party Instagram Private Profile Viewers, and they're also against Instagram's policies.
Final Words:
The best way to view a private Instagram profile is to send a Follow request. And we don't recommend online stalking, we encourage people to make friends with an open and sincere heart. Hope the post will help. If you have any questions, then let me know in the comment section below.
The methods in this article provide you with easy access to public record information, but without a guarantee for accuracy and may include links to websites not listed as a Consumer Reporting Agency (CRA). Information acquired from these bodies is illegal to be used for employment, housing, credit, and other purposes alike, according to laws such as the Fair Credit Reporting Act (FCRA). If you're not sure whether your use of our methods is appropriate, click here for details.