How To View Instagram Without An Account 2023
Instagram typically requires users to have an account to view content. However, there might be a few limited ways to view some public content on Instagram without an account.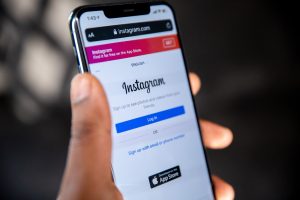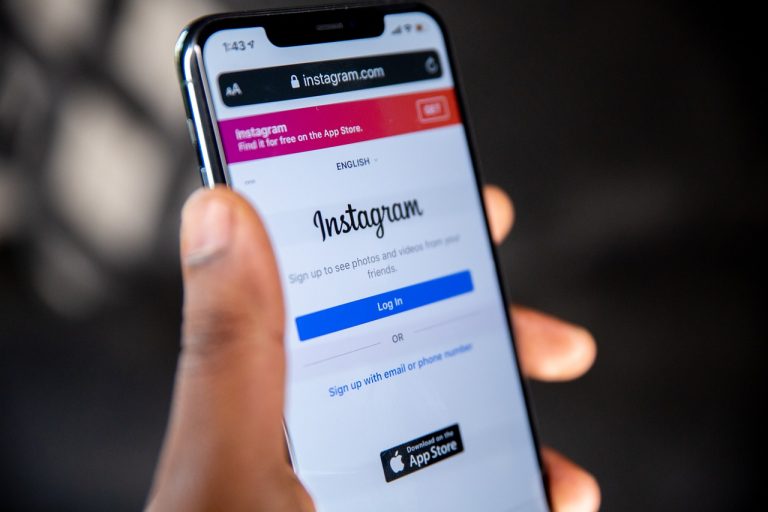 Instagram Account Finder
Enter the person's name and find Instagram accounts.
Or Upload Image to Search for Someone's IG account
Please note that these methods won't allow full access to the platform's features or private accounts. If you're looking to explore more or interact with users, creating an Instagram account is the recommended approach.
Method 1. View with URL
This is the easiest way to view Instagram profiles and posts without an account as long as you know the username.
Just type in https://www.instagram.com/username in your smartphone or PC browser and search, you're able to view the profile and posts if this account is open to the public.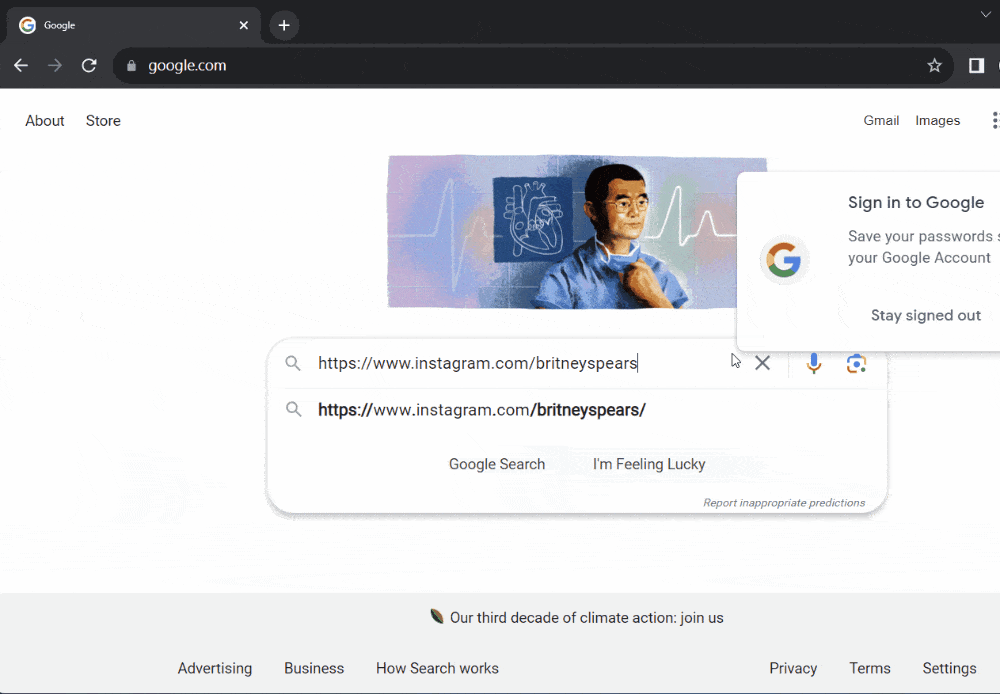 Note that you need to right-click on the post or reels and click Open link in the new tab to avoid login requests.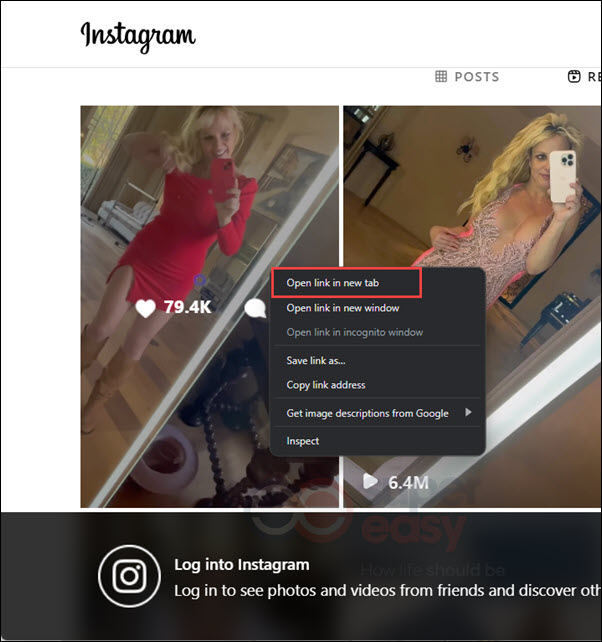 Now you can watch images and videos.
But this method is not always working. I used to encounter this issue: When you enter the URL, you'll either be led to the login page or the "page not found".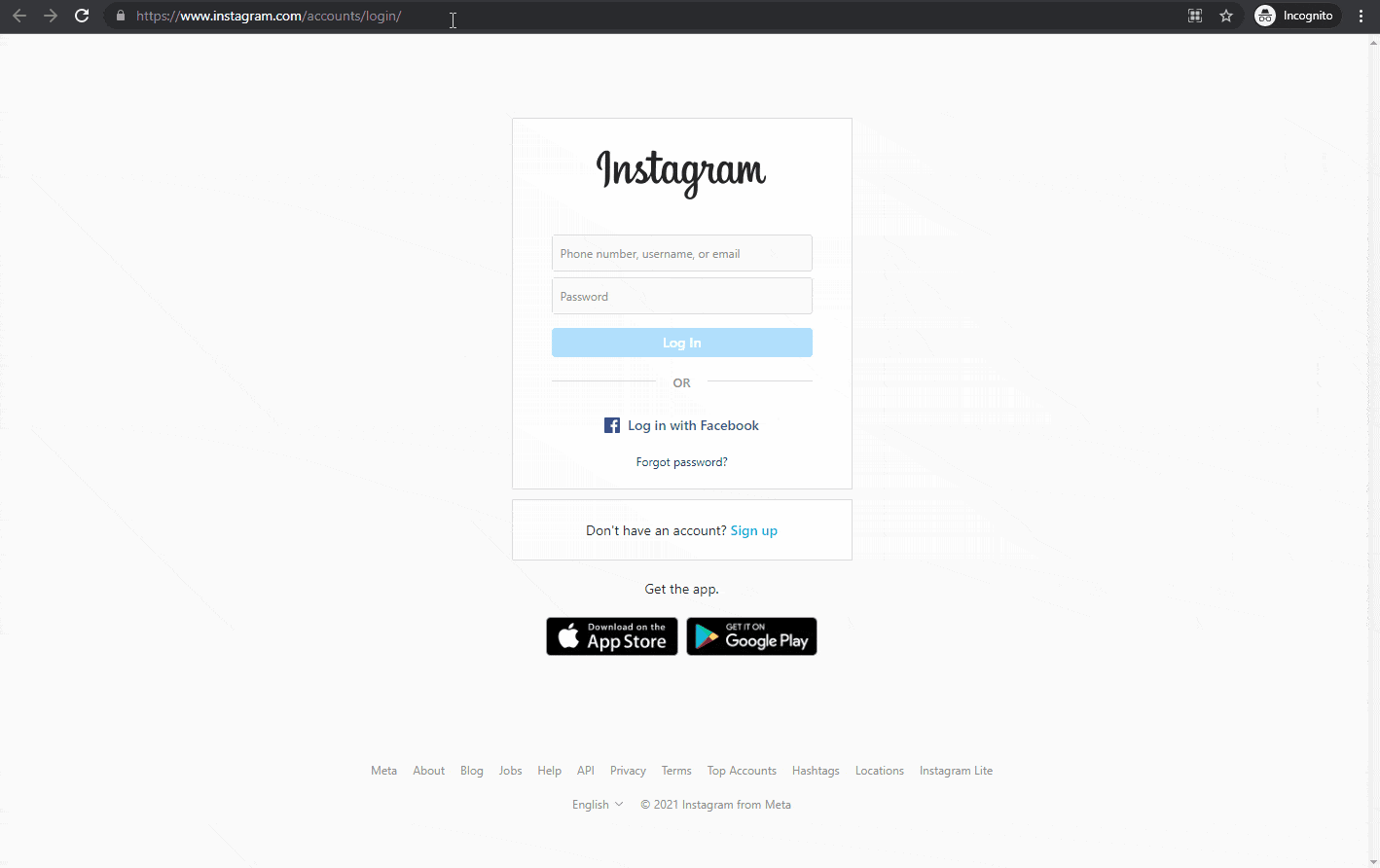 The same happens on Google search. Although there are related links on Google search result pages, you can't check a person's profile without logging in. If this happens, don't worry, move to the next method.
Method 2. Use Imginn to view Instagram
Third-party websites or apps are another effective way to view Instagram profiles without an account. ImgInn is a working website that we tested. This tool lets you view Posts, Reels, Stories, and Tagged, what's more, you can download videos and pics from this site.
These third-party apps or sites may pose potential risks to your devices' security, and engaging in such actions is solely at your own risk. We are not responsible for your behavior or actions.
1) Go to the ImgInn website.
2) Enter the person's username and search. (If you don't have the username, use people search tools to find out.)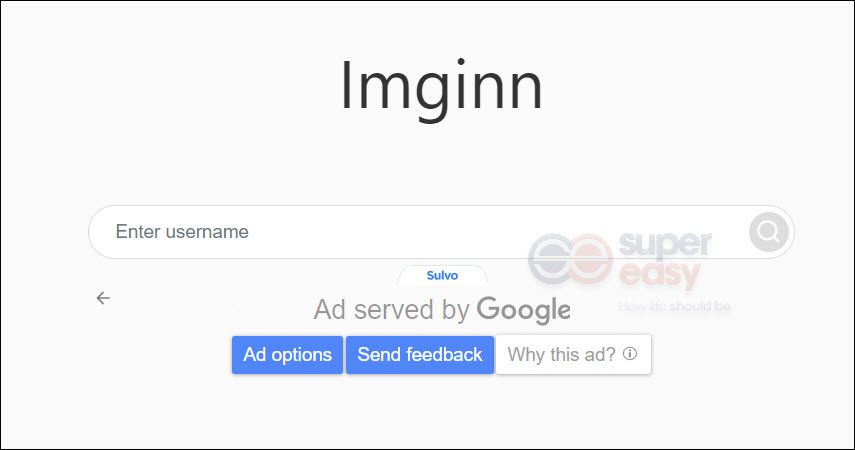 3) You'll see possible Instagram accounts on the result page.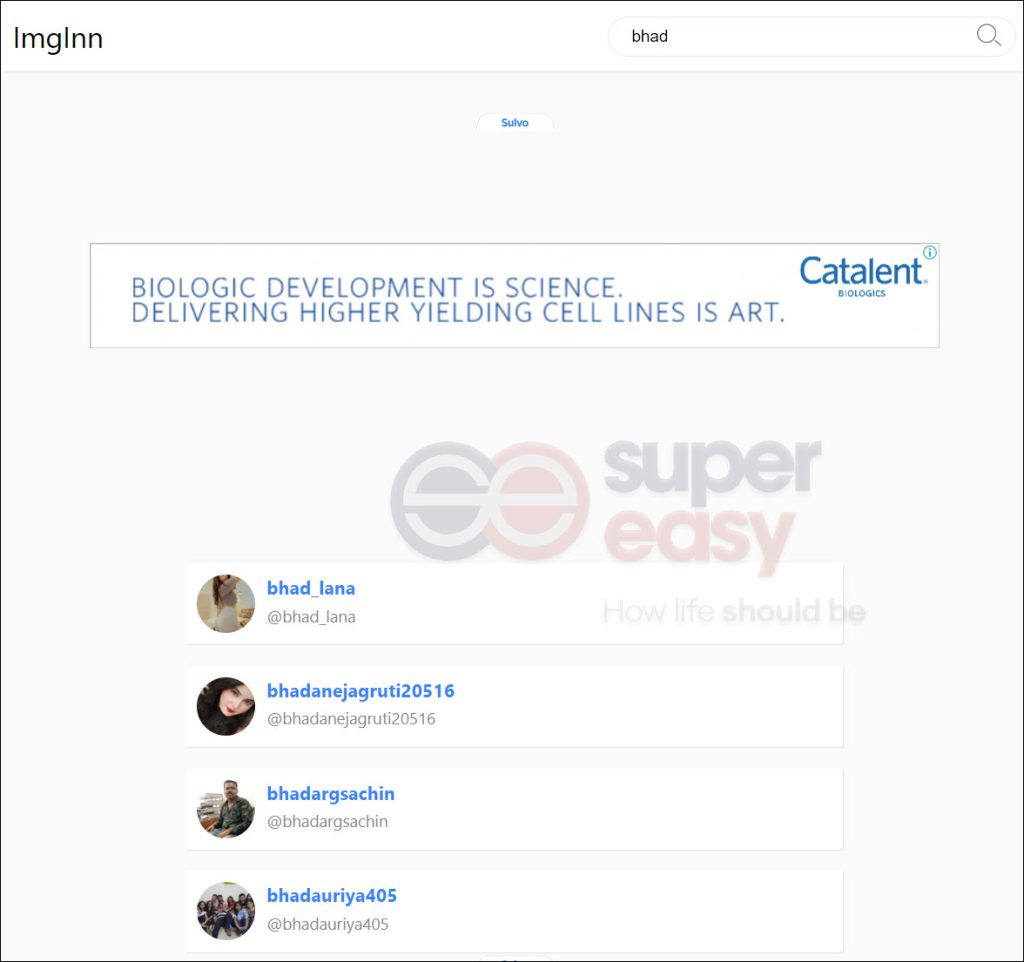 If you know the exact username, e.g. @bhadbhabie. Enter the full username and you'll see the exact Instagram account.
4) Click the Instagram account, and then you can view the pics and stories.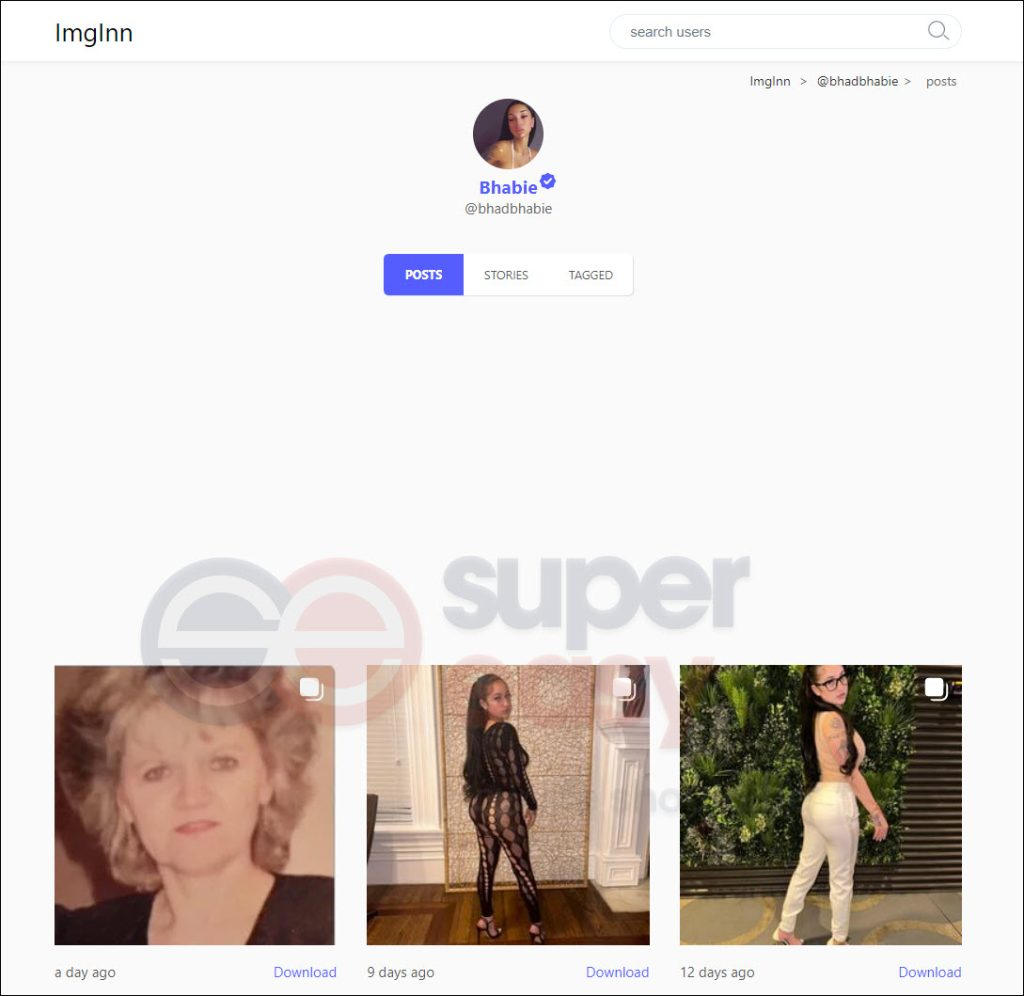 5) Click the Download link to download things directly to your device.
Third-party sites or apps might not always work or be secure. You're using it at your own risk. If this site is not working, you may want to try the next website.
3. Use Dumpor
Dumpor is another online anonymous Instagram viewer. If you're interested in the comments of the post, Dumpor is what you want. You can view Instagram stories, profiles, followers, and tagged posts anonymously without an account. It also lets you download pics and videos.
Here's how to use it:
1) Go to Dumpor.
2) Enter the username, location, or hashtag you want to search for, and click Search. (If you don't have the username, use people search tools to find out.)


3) Click the account you're looking for. You can also click the Locations and Tags tabs to get further information.


Now you can check the user's Instagram profile, reels, Stories, and more.
4) Click a specific post, you can download the image and view the comments.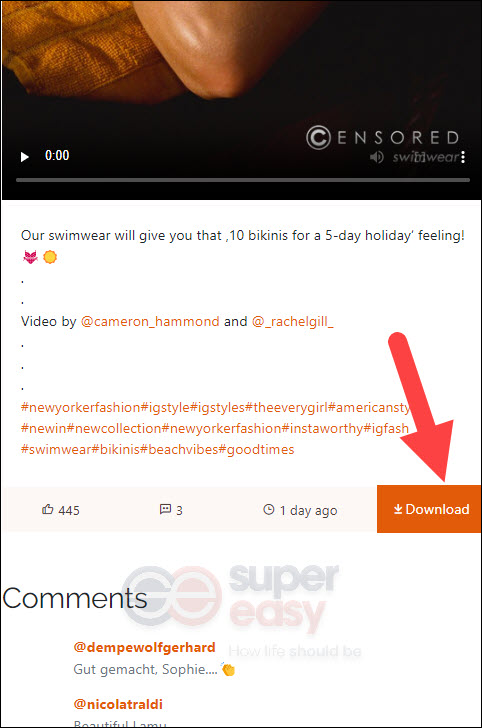 Ask friends for help
Ask friends if they can lend you their Instagram accounts and use their accounts to view IG. Don't feel embarrassed to ask for help; it's not a big deal. You will likely get the best results with this method, especially if the person helping you happens to be a Facebook friend of your target.
Instagram directories are no longer there
Instagram used to offer Beauty, Dance, Fitness, Food & Drinks, Music, and Visual Arts categories, you can view posts through Instagram directories without an account. But Instagram has canceled this feature, we can't view Instagram posts in this way anymore.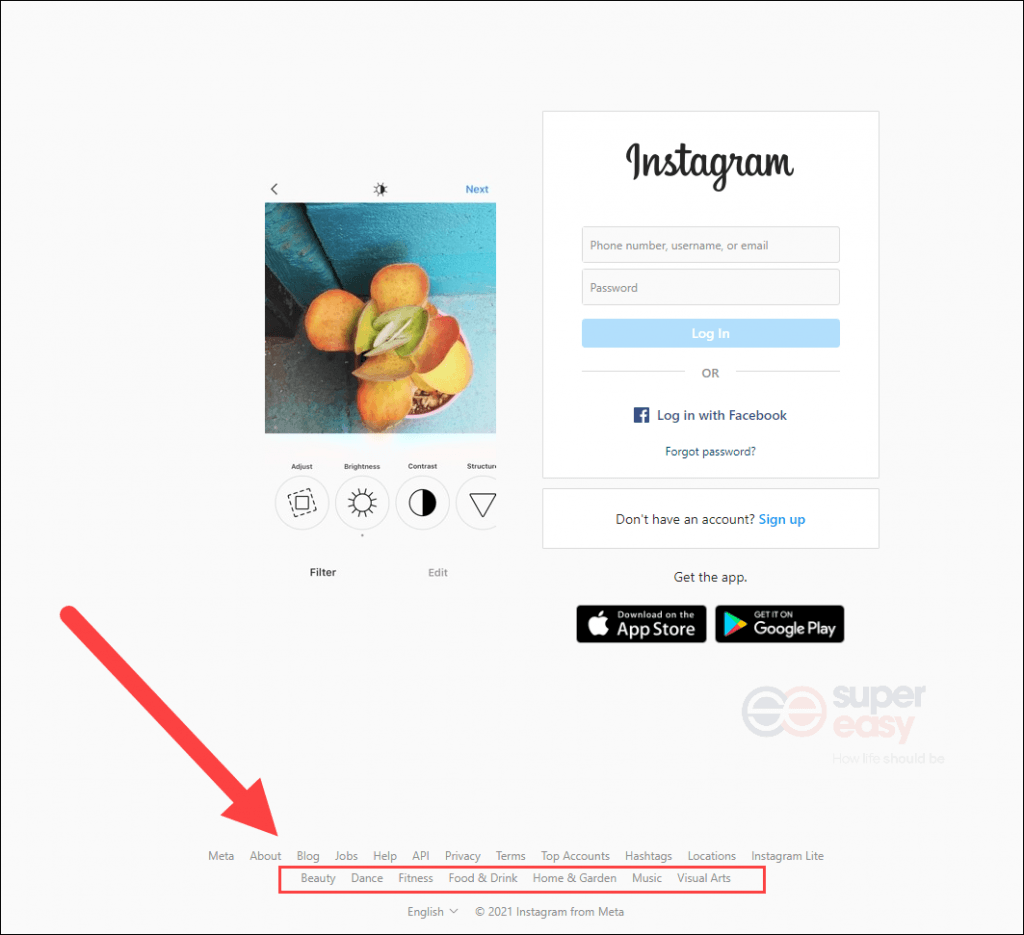 Find Instagram usernames with BeenVerified
If you don't know the person's Instagram account username, you can't use the methods above to view Instagram without an account. Don't worry, BeenVerified will help you find the person's social media accounts, as long as you have a piece of information about the person.
You can find a person's social media accounts by phone number, email, real name, and even address. Here's how:
Go to the search page of BeenVerified.
Select the search tab according to the information you have. For example, if you know the person's phone number, click Phone Lookup and enter the phone number. Then hit SEARCH.

Wait for BeenVerified to search the databases. Once done, you'll locate the available social media profiles associated with this phone number.

Find social media accounts with Social Catfish
Social Catfish might just be the storyteller you're looking for. With a huge database of billions of records, you can easily get a ton of information associated with the information you've entered: social media accounts on over 55+ platforms, names, addresses, criminal records, and more.
Go to the Social Catfish search page.
Choose the engine tab and enter the information.

You'll get a report that contains information associated with the person. It may include the full name, age, address, family info and social media profiles.

Conclusion
Instagram search without an account is almost impossible, but you can find the person via people search engines like BeenVerified. The Instagram posts that you can view without logging in are limited, if you're not looking for a specific person but trying to view Instagram content without an account, you'd better use a third-party service.
The methods in this article provide you with easy access to public record information, but without a guarantee for accuracy and may include links to websites not listed as a Consumer Reporting Agency (CRA). Information acquired from these bodies is illegal to be used for employment, housing, credit, and other purposes alike, according to laws such as the Fair Credit Reporting Act (FCRA). If you're not sure whether your use of our methods is appropriate, click here for details.