How To Use Public Wi-Fi Safely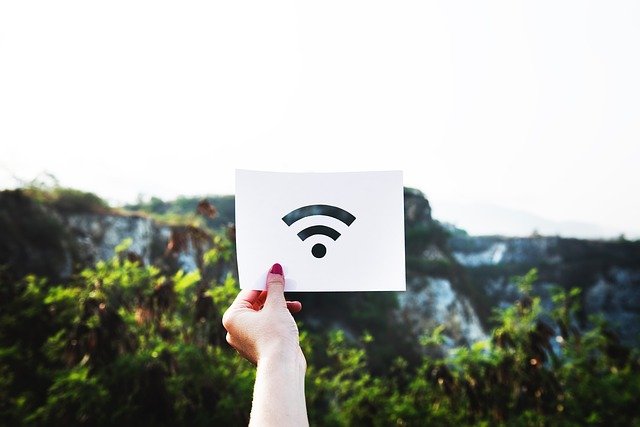 VPN From $3.75/month
2000+ Secure VPN Servers In 75+ Locations.
Sign up
Free, public Wi-Fi hotspots are available nearly everywhere – you can find them in a bookstore, airport, restaurant, or your favorite coffee shop. While using an open network is convenient and a great choice if you want to save your mobile data, you've probably heard people saying "Think twice before using public hotspots" so many times.
So, why are public networks often considered unsecured? What are the risks of connecting to them? And is there any way to browse safely with Public Wi-Fi? Read on and find out…
The Risks of Using a Public Wi-Fi
The biggest concern associated with using open networks is being hacked. Public hotspots offer no protection. When you connect to free Wi-Fi, all traffic that goes from your device and the network is unencrypted. So you're literally sending your personal information through websites and applications, and anyone on that network can easily see what you type – your address, emails, phone number even your credit card number, and all activities occurring on the hotspot. It's important not to use public Wi-Fi for shopping, log in to your financial institution, or do anything sensitive on a public hotspot.
Another risk of connecting to an unsecured Wi-Fi network is the malware attack. Attackers use open hotspots to distribute malware and obtain sensitive data. If you allow file-sharing across a network, they can install malware or spyware on your device without you even knowing about it.
So yes, connecting to open networks always has risks. But this doesn't mean you need to steer clear of all free hotspots. There are a couple of precautions you can take to surf safely online when you do have to use public Wi-Fi.
How to Stay Safe on Public Wi-Fi
1. Use a VPN
To stay on the safe side, you need a reliable VPN, also known as a Virtual Private Network. A VPN is generally used to protect your data, secure your online privacy, and unblock contents.
When you connect to a VPN, it creates a secure network over the internet, encrypts your traffic and shields your online activity. In this way, prying eyes can't see your browsing and won't be able to interfere with your surfing, whether you are using public WiFi networks or just your home network,
There're many VPN services available to choose from, but not every one of them is made equal. First, you may want to go for a paid VPN service instead of a free one as free VPNs come with hidden costs -ad tracking, slow connections, etc.
If you want a trustworthy service, we recommend NordVPN, but if you're looking to save money, you may want to try Surfshark, which only costs less than $2.5 a month.
Follow the instructions below to see how to use NordVPN to protect your data:
Step 1: Download NordVPN and set up your account.
Step 2: Log into your account.
Step 3: Connect to a server. Or just click the Quick Connect button on the map.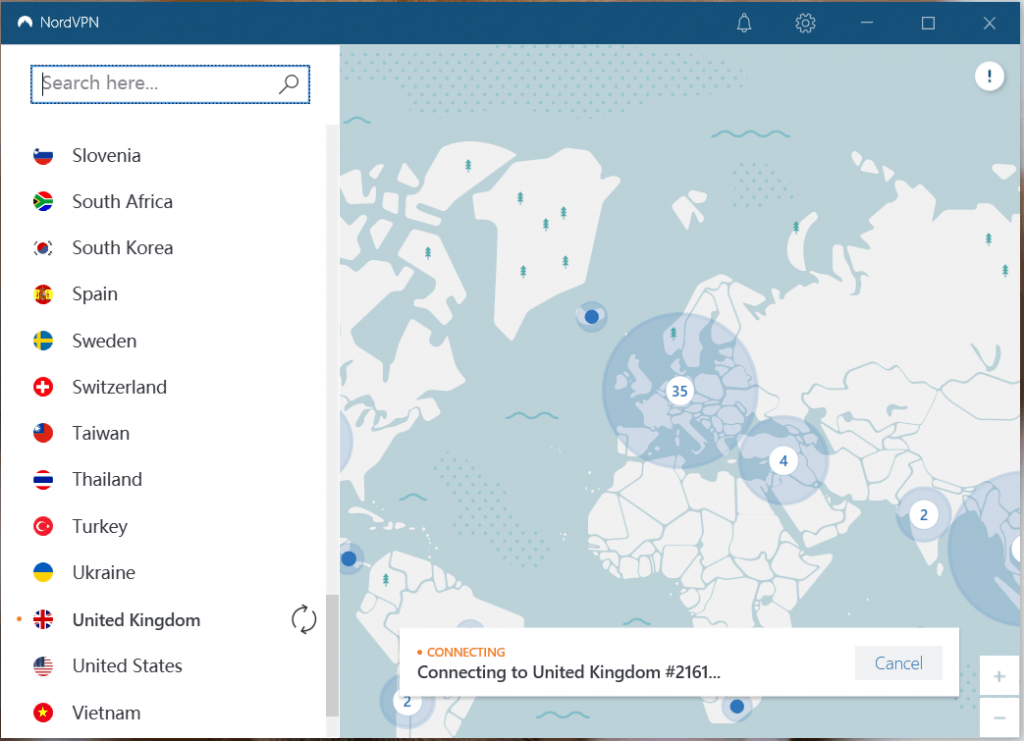 Now you can browse safely!
2. Keep your antivirus up-to-date
Antivirus protection is an essential method of cyber defense. Antivirus products run in your computer background, provide real-time protection against virus attacks, block processes on your system from connecting with fraudulent pages.
So it's always recommended that you turn on your anti-virus, such as Norton AntiVirus. But that's not enough – you would also need to constantly check your antivirus for updates when you're surfing.
Our computers are threatened by new viruses constantly. A good antivirus releases signature files containing the latest lists of know viruses and files to combat them on a daily basis. So regular updates are necessary to acquire them and prevent your device from new threats.
3. Turn off Wi-Fi auto-connect
Open Wi-Fi network has potential risks as we've mentioned before. So you would want to turn off the automatic Wi-Fi connectivity feature on your device when you don't need the internet.
This will make sure your device won't automatically seek out hotspots and connect to one without you knowing it.
4. Turn off File-Sharing
File sharing is very handy for teamwork when you're on a secure network. But if you're on a public network with the feature on, anyone connected to the same network can access your shared folders. Attackers can also set up a shared folder with malicious files. If you click on it, it can plant malware onto your device.
If you do have to connect to a free public Wi-Fi hotspot, make sure you turn off the File-Sharing feature on your device. Depending on your OS, the process varies. Here we'll show you how to turn off the file-sharing feature on a Windows device:
On your keyboard, press the Windows logo key and R at the same time.
Type control panel, then click OK.
Under Network and Internet, click View network status and tasks.
Click Change advanced sharing settings.
Under File and printer sharing, select Turn off network discovery too, then select Turn off file and printer sharing.
Click Save changes.
5. Use SSL Connections
Avoid visiting unencrypted websites, filling in and submitting your personal information.
When you're connecting to a public network, make sure you only visit websites encrypted with SSL. This is because SSL data is encrypted, so all data passed between the web server and browser remain private.
Conclusion
To sum up, public Wi-Fi is inherently insecure. But for the times that you do have to get connected, the steps above should minimize the risks.
Feel free to leave a comment below if you have any questions or suggestions.