How To Use Red PS5 Controller On PC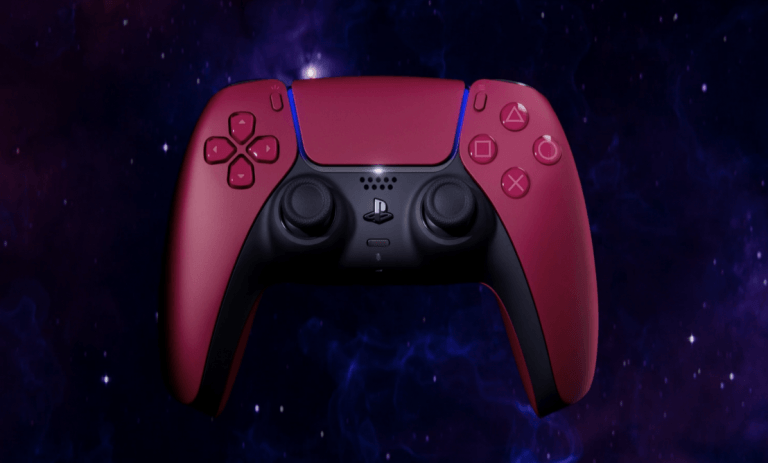 PS5 controller would bring a deeper, highly immersive gaming experience to life that attracts me and many players.
The new DualSense wireless PS5 controller – Cosmic Red will be released on June 11, 2021. You can pre-order it on Amazon, GameStop, BestBuy, and PlayStation Direct.
How to connect PS5 to PC
There are two methods for pairing your PS5 controller with your PC.
USB PS5 controller
The first being the tried and true method of connecting the PS5 controller via the USB-C cable.
The wired DualSense PS5 controller is the plug-and-play type. You'll need a USB-C to USB-A lead if you plan on using the controller wired. If your PC has a USB-C input, you can also use a USB-C to USB-C lead.
Just plug in the USB cable to the controller and connect it to your PC, you're ready to play. You can check the control panel to see if the system has recognized the PS5 controller.
Keep the controller plugged in at all times while playing.
Wireless PS5 controller
If you're looking for wireless play or you already have one, then you can connect it as long as your PC supports Bluetooth.
Press the Windows logo key + I together to open the Settings.
Go to Devices.

In the Bluetooth tab, turn on Bluetooth and click Add Bluetooth or other device on the right.

Select Bluetooth.

Hold your PS5 controller button to set the controller in the pairing mode.
Select the controller in Windows.
Wait for the confirmation, then you're ready to go.
How to set PS5 controller on Steam
Now you've connected your PS5 controller to your PC. To set it up on Steam, follow the steps below.
Launch Steam client on your PC.
Click Steam on the left top corner and click Settings in the drop-down menu.

Click Controller in the left panel, then click General controller settings.

Tick PlayStation Configuration Support.

Your PS5 controller is ready to use on your PC.
How to use the PS5 controller with non-Steam games
Launch Steam.
Click Games on the top and click Add a Non-Steam Game to My Library…

Tick the game you want to add. Then you're done.
If you do use your PS5 DualSense controller on PC, it's important to remember that the adaptive triggers won't be utilized when playing on a PC, and haptic feedback is also disabled as it stands. Some games will show the correct PlayStation button prompts, though, but not all.
---
That's it, if you have any questions or ideas, please leave a comment below. If you plan to shop PS5, search coupons before shopping would help you save some money.