How to Trace Your Family Tree for Free Online – 2022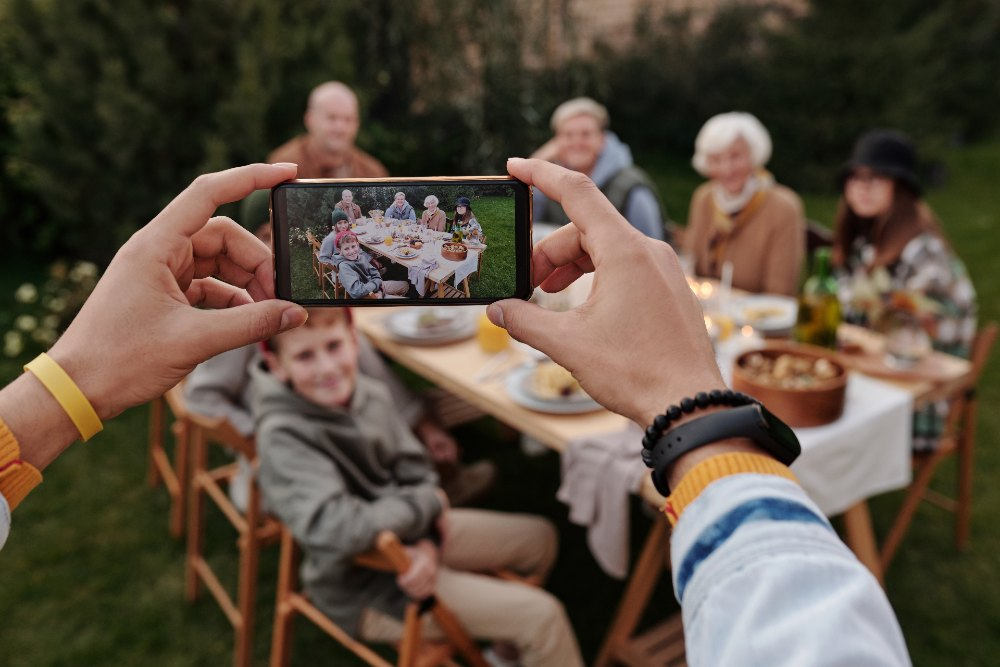 Want to research your family history but don't know how? You've come to the right place. There are a lot of great online resources for you to run an ancestry search and map your family tree easily (and even free). What you can find will be more than where you came from, but also all the pedigree puzzles and mysteries of each generation.
The best genealogy websites to trace your family tree
The easiest way to start a family tree search is by taking advantage of a professional genealogy website. They provide a wealth of ancestral information, facts and figures that you could hardly access by yourself. They may include copies of your grandparents' death certificates or even a newspaper article about your great-grandfather's business.
A genealogy website aims to discover your family's past. If you want to find more people you're related to, who you have lost touch with or never met, use a people search engine instead. Simply enter a name and you'll be able to search for the relatives and their contact info in detail.
Below we've put together 4 best genealogy websites you can give a try:
1. Ancestry – Free trial for 14 days

Ancestry has been one of the most popular genealogy websites online. With an expansive database of 30 billion records and 100 million family trees, it leads you to trace your family tree dating back centuries, and explore every piece of ancestors' info. It can include birth, death, marriage certificates, military records, immigration papers and more.
It's rather simple and intuitive to use: start by entering limited information of yourself (name, dates and places) and then of your parents/grandparents. The site will search the collection, suggest potential matches to grow the tree and uncover hints about each ancestor. They appear as a leaf and show a trove of documents and photos about the person.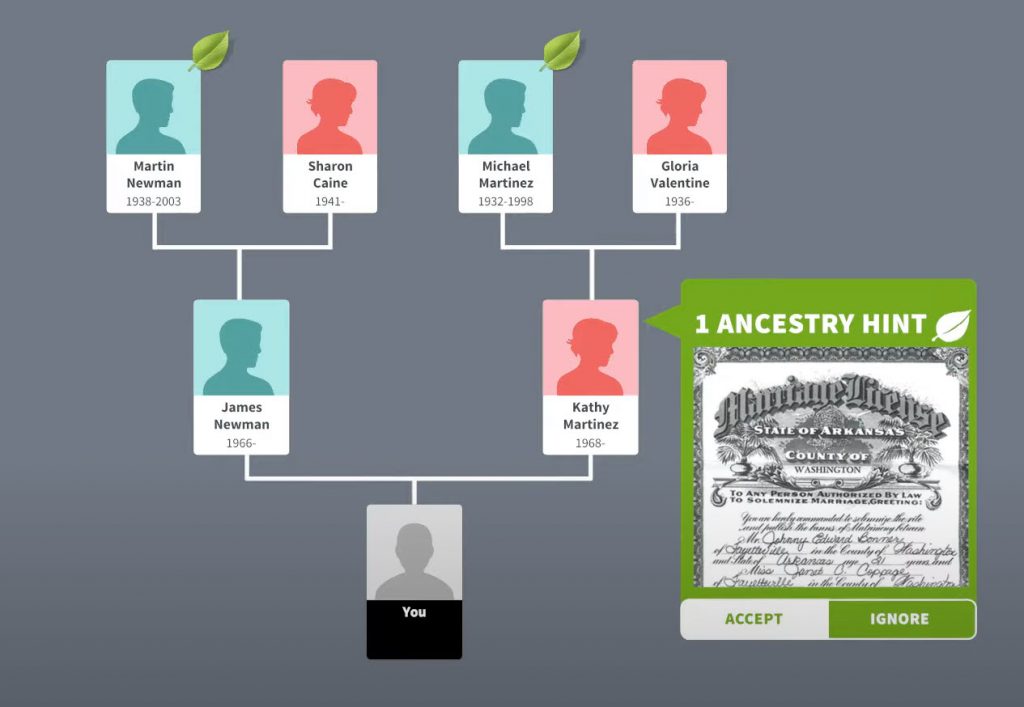 If you want to dig deep about your ethnicity and ancestral roots, the cutting-edge AncestryDNA test will help. You order a DNA kit (now with 40% off), send back your cheek swab or saliva sample and wait for your unique & complete genetic picture. Don't miss out on its 14-day free trial to have a test drive.
2. MyHeritage – 14 days of free trial

MyHeritage is best known for DNA testing and matching and also offers a free (and downloadable) family tree builder. It has a large database of over 6.3 billion records, only next to Ancestry, and could perfectly satisfy your basic ancestry searching needs. If you subscribe to the premium ($149 for the first year), you'll enjoy the Instant Discoveries feature based on a powerful algorithm, which can find you up to 40-50 new individuals to your tree, along with valuable facts and events. You'll also view more photos of your ancestors that haven't been seen.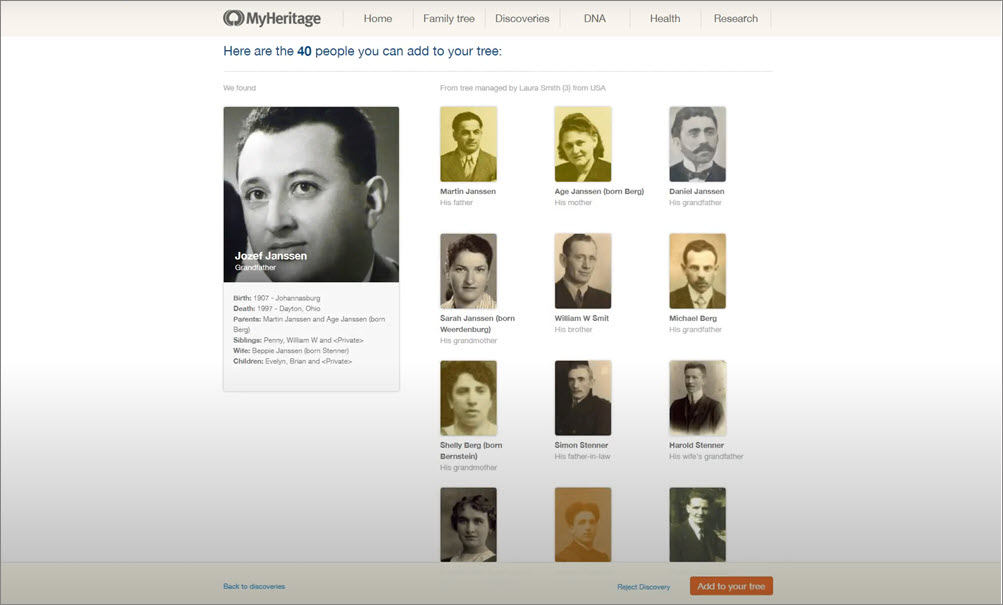 3. FamilySearch – Completely free service

FamilySearch is a completely free website dedicated to building a collaborative family tree. Starting as a non-profit organization since 1894, it has collected over 6 billion records that span the globe. It works similar to other genealogy websites: you add the basic information of your parents, living or deceased relatives as far as you can, search for possible matches from the database, and watch for abundant hints of your ancestors' history.
As a free service, FamilySearch obviously can't equal paid services like Ancestry or MyHeritage as for breadth and depth of the database. Some users also complained about duplicate profiles, erroneous information and the ineffieciency of search. Moreover, there is no DNA test on offer, but still, it's worth a shot.
4. National Archives
If you're in the U.S., National Archives is a great free and robust resource for deep search. Being America's record keeper, home to millions of historical and government documents, National Archives has also been the source of most genealogy websites. By navigating the homepage, you could search for a variety of valuable information:
census records
military service records
immigration records
naturalization records
With this tool, you'll need to spend some time browsing the categories and acquiring helpful information manually. So this might not be a convenient choice for beginners starting in genealogy.
---
So these are the tools to trace your family tree for free online. Hopefully this post helped. If you have any questions or suggestions, please feel free to leave a comment below.