How to Track a TextNow Number – 2022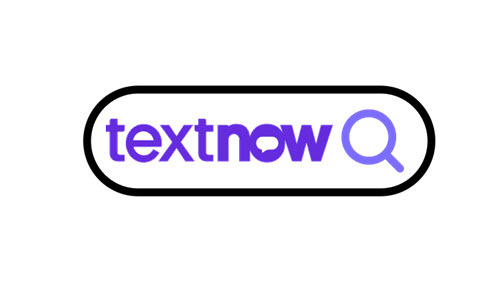 TextNow Number Lookup
Enter a TextNow number to trace the owner
Is TextNow number anonymous and impossible to trace? In fact, you're able to track it just a regular cell or landline number. In this post, we'll explain how TextNow works in detail and show you the proved ways to track a TextNow number to its owner, easily & quickly!
How does TextNow work?
TextNow is an online communication app much similar to WhatsApp and Skype. It allows you to make unlimited calls and texts for free over Wi-Fi, and works on different devices like mobile phones, desktops and laptops. Even without subscribing to a phone plan, you'll have a unique phone number.
Can you track a TexNow number?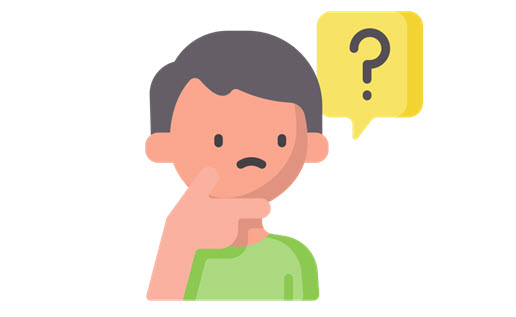 It's true that TextNow obtains a lot of user data like their name, email or even IP address, but you won't access any of the info based on their Privacy Policy. So are TextNow numbers really anonymous and impossible to trace?
No. In fact, if the number is actively used, for example, the person has posted it anywhere online or used it to sign up for specific accounts, it leaves trails and you're able to track it just like any regular phone number.
4 Best ways to track a TextNow number
Here are 4 methods for you to look up a TextNow number and find its owner. You could either use a tool to save the hassle or conduct a search manually.
Intelius reverse phone lookup
Intelius is a reputable people lookup service. It has a vast amount of data from both state and nationwide levels, working like a powerful online phone book. Running a phone number search will help you find out who's the owner, and pull up their contact, social media profiles and even available photos.
1) Go to the Intelius search page.
2) Enter a TextNow number and click SEARCH.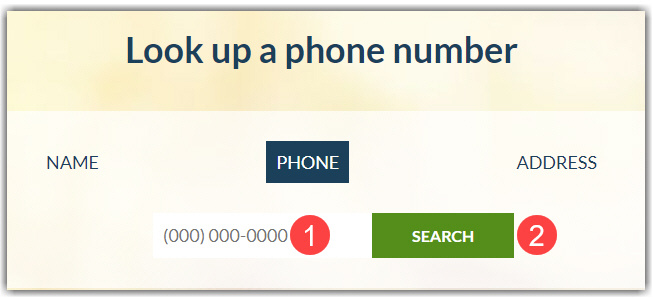 3) Wait until the scanning process finishes, which may take a few minutes, and you could obtain all the information associated with the phone number.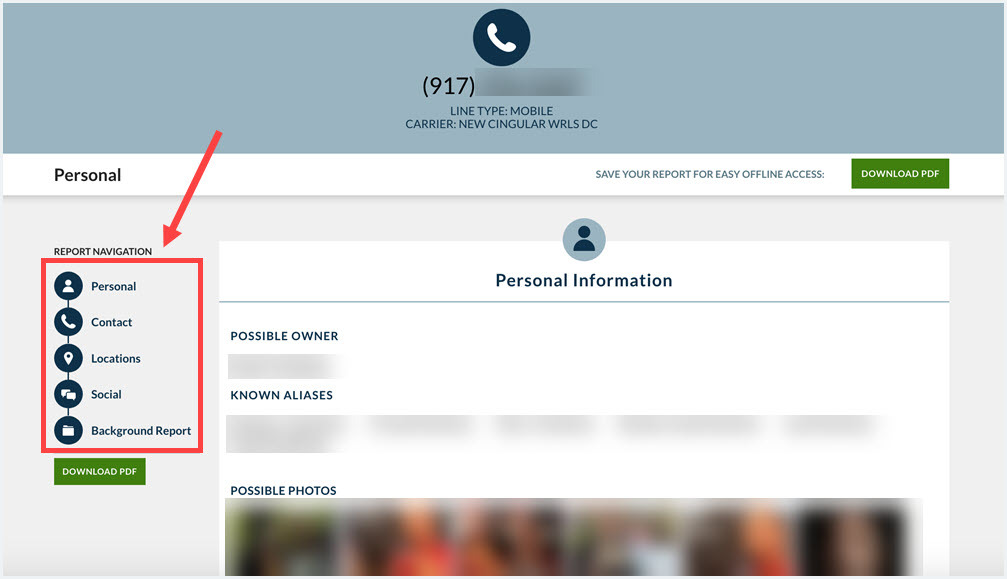 ---
BeenVerified reverse phone lookup
BeenVerified is also a top people finder that allows you to unmask a phone number with ease, and offers comprehensive background details about the caller in minutes.
It also supports easy search by a name, email, address or username, which makes it quite a handy tool for various purposes. Aside from identifying a caller, you can use it to reconnect with a lost friend or verify someone you've just met online.
1) Visit the BeenVerified homepage.
2) Select Phone Lookup, type in the number and click Search. Or you could directly search below.
3) Unlock the report to check out who's calling you with the TextNow number. You'll be able to view a wealth of info about the person like his/her contact, address, social media accounts, criminal records and more.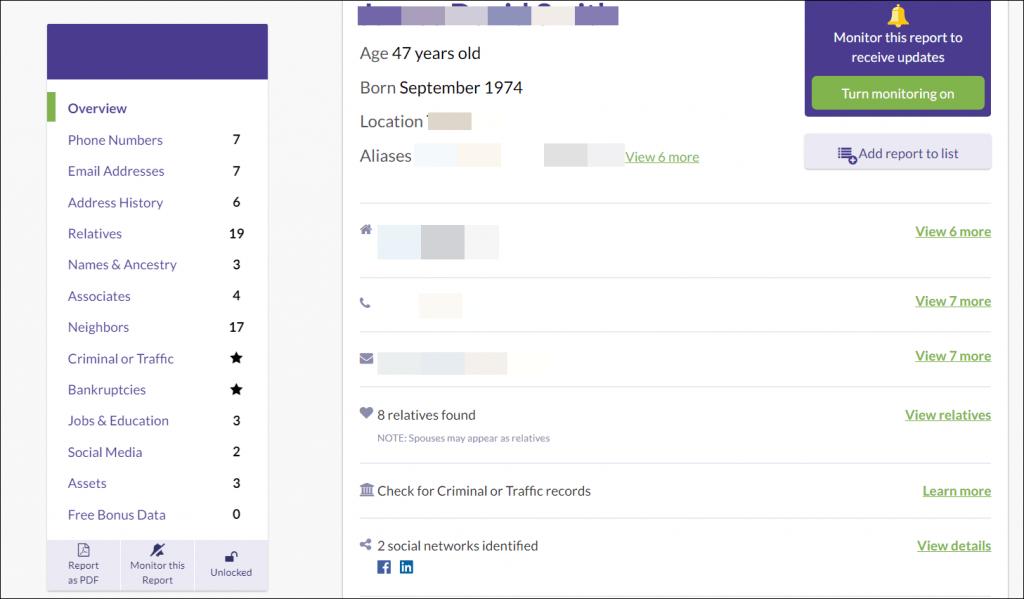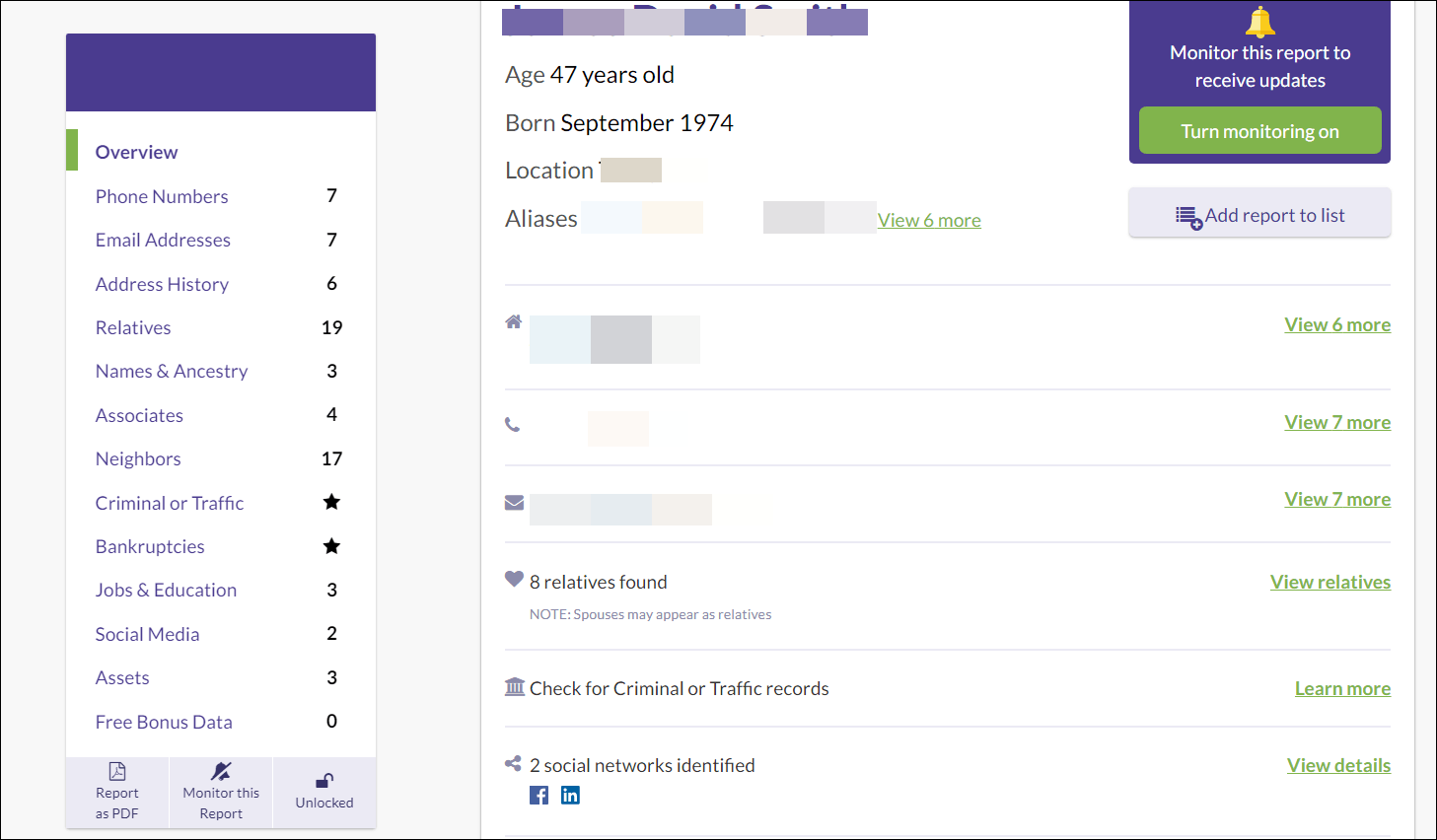 ---
Social Catfish reverse phone lookup
Social Catfish is a professional dating investigation service dedicated to catching scammers and catfish. In most cases involving online scams, people would use VOIP numbers to hide their location. This tool will effectively uncover whether a phone number is a VOIP phone line or is registered to a real person.
1) Go to the Social Catfish phone lookup page.
2) Input the phone number and hit Search.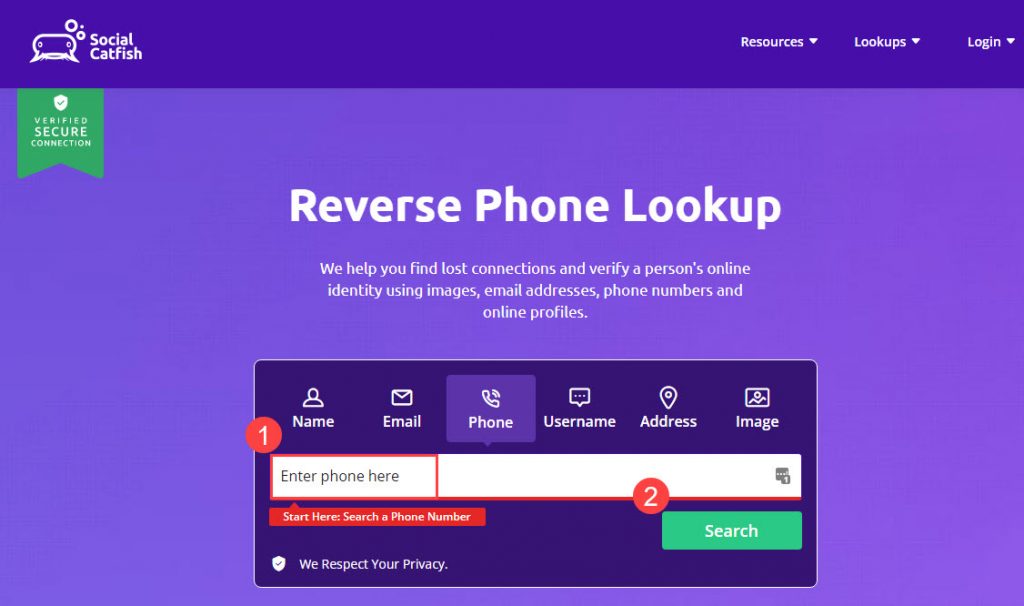 3) Just wait until the full report loads up. There is an abundance of in-depth information to help you learn as much as possible about the phone owner.
---
Google search
Most reverse phone lookup services are not free because the collection of data from different sources requires time and cost. If you don't feel like going for a paid service, Google is a go-to source of information for free.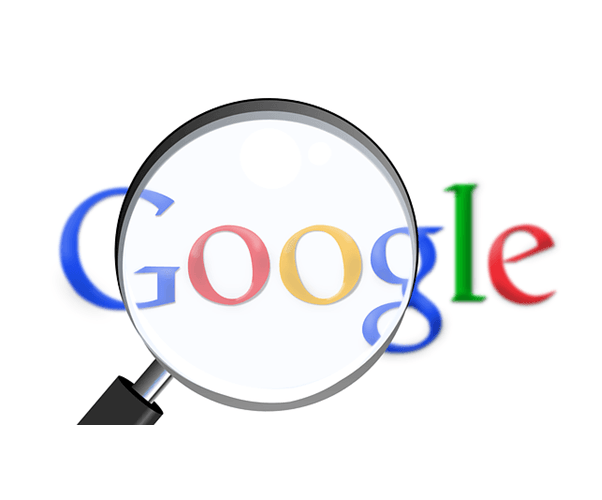 Insert the TextNow number in question into Google's search bar. It will return all the websites and pages where the phone number appears. Check out those online profiles associated with the number if available. They may reveal names, pictures and a lot about the person.
Google indexed almost all the web content, and that may include outdated or inaccurate info. To verify their authenticity, you'd better spend some time sorting out the results carefully.
---
That's it – an easy guide to track a TextNow number. These methods also apply to looking up a Google Voice number or TextFree number. If you have any idea or experience about tracking VOIP or virtual phone numbers, feel free to leave a comment below.