[4 Quick Ways] Run Tinder search without registering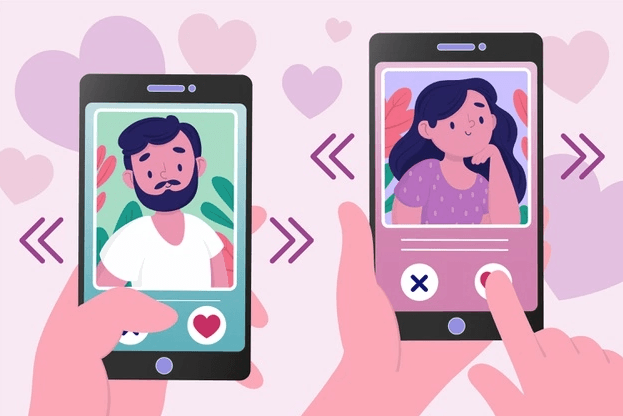 Dating profiles search
Look up email on 55+ social networks.
For many Tinder users, "how to use Tinder secretly", "can I search for Tinder profiles without an account" and "how to use Tinder discreetly" are probaly some of the most frequently asked questions. If you're wondering whether you can run a Tinder search without registering or not, you've come to the right place!
Can I search for a specific person on Tinder?
According to Tinder, you can only search for a specific person on Tinder if you're matched with that person, and of course, to do that, you definitely need to have an Tinder account.
However, there are several methods that can help you run a Tinder search to secretly search if the person are using Tinder without registering your own info. You don't have to try them all, just select the one that best suits you need:
Google their Tinder username
Lots of people prefer to use the same username on many social media platforms. If you know the person well, you can try typing some potential usernames combined with the search command below into Google search box and try your luck.
For example, just type site:tinder.com @james into the search box and press Enter to find out all the Tinder users whose username is James.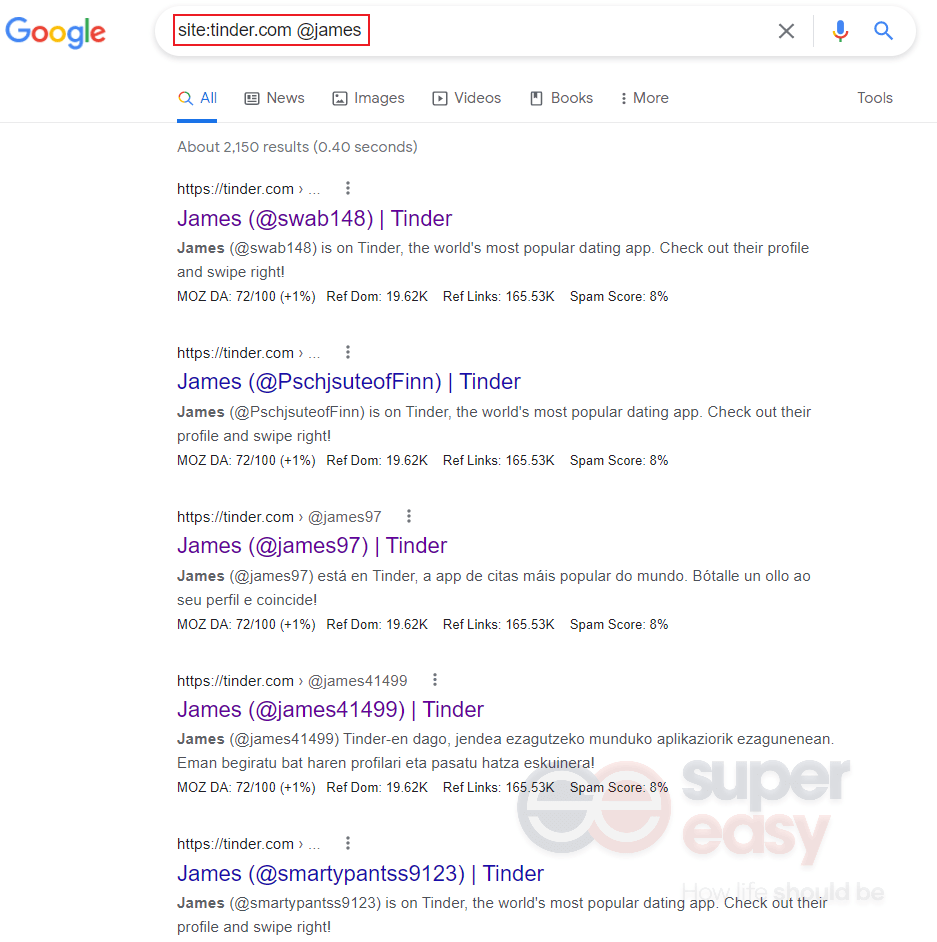 Then you can click on a search result to view the photos related to that Tinder user.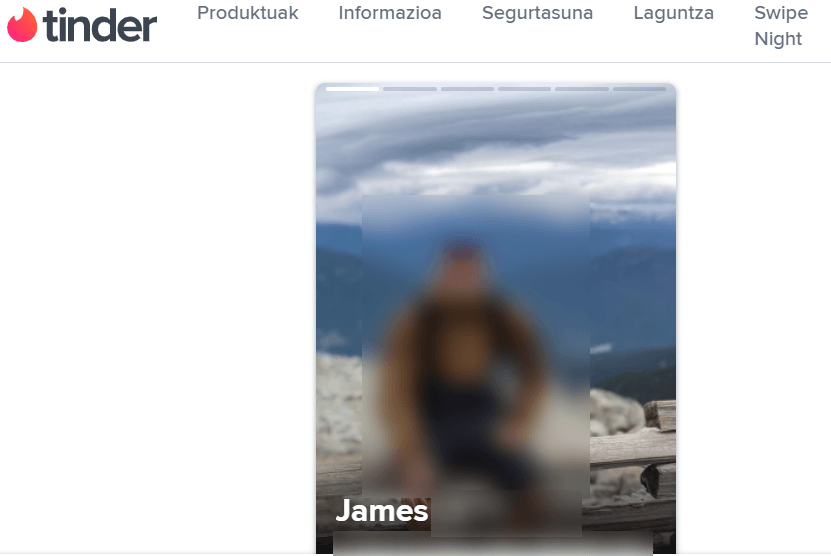 If you'd like to search for the person in a specific region, you can also use the Advanced Google search feature.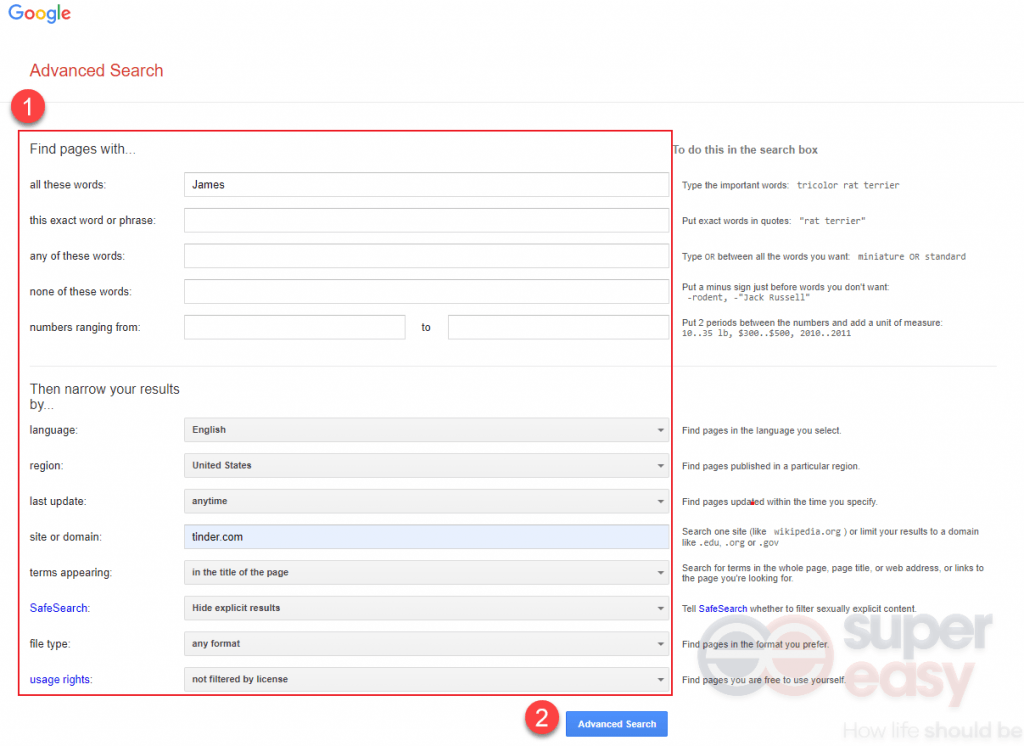 Social Catfish
Social Catfish is a powerful online dating investigation service that can help you uncover someone's dating profiles secretly. Besides, it is also a versatile people search engine that allows you to find lost connections and verify things like social network profiles, photos, phone numbers and a lot more!
You can run a Tinder profile search on Social Catfish easily, and here's how to do it:
Upload their Tinder profile avatar, or enter the name, phone number, username to start searching. It may take a few seconds for Social Catfish to find the records that match the iamge or the search query you entered.

Once Social Catfish finds a match, you just need to unlock the search report and you'll get a detailed search report, which usually includes their photos, social network profiles and dating profiles on multiple platforms.

Spokeo
Spokeo is another people search website that aggregates data from online and offline sources. Similar to BeenVerified, Spokeo allows you to run a Tinder search without registering an Tinder account.
It boasts billions of records from a wide range of industry-leading data source, which can help you quickly find virtually any publicly available information about the specific person.
You can follow the step-by-step instructions below to run a quick search on the Spokeo site:
Visit the Spokeo official page.
Enter the name / phone number / address / email and click the SEARCH NOW button to run a check.

Similar to BeenVerified, Spokeo will look up all the records that related to search query you entered. With just one click, you will see the full search report, which may include the full name, age, address, family info, marital status, property ownership and so on.
PeopleFinders
PeopleFinders is a industry-leading Data-as-a-Service (DaaS) provider. It can help you find people and learn more about them in a safe and responsible manner.
You can search for people with PeopleFidners' hassle-free people search engine and public records database.
Enter the name / phone / email / address and click Search.

PeopleFinders will search for all the records that related to search query you input, and provides you with the up-to-date information you need.
---
Conclusion:
Although you cannot search for a specific person you haven't matched on Tinder, people search tools like BeenVerified, Spokeo and PeopleFinders can help you learn about about a person in a safe manner!