(2023) How to Tell If Your Phone Is Hacked, Plus 5 Ways to Protect Yourself
Our smartphones store plenty of personal data, and we use them to shop, bank, and manage other personal and professional matters. That's why they're of high value to hackers and identity thieves. When a cybercriminal gains access to your mobile device, the results could be damaging.
The good news is, you can protect your phone from being hacked by knowing what to look out for and by taking a few simple steps. But first, how to tell if your phone is hacked and what to do if it is?
8 Signs your phone is hacked
Here are some of the signs your phone is hacked:
Your phone's battery runs out faster than usual.
Your phone is working slowly.
Your phone becomes hotter than usual.
Your device use up more data than expected.

You find something unrecognized or suspicious on your phone (e.g. apps you didn't download, text messages you didn't send, purchases you didn't make).

You see strange notifications and popups on your screen.
You fail to log into your online accounts.
Your camera or microphone indicator light turns on.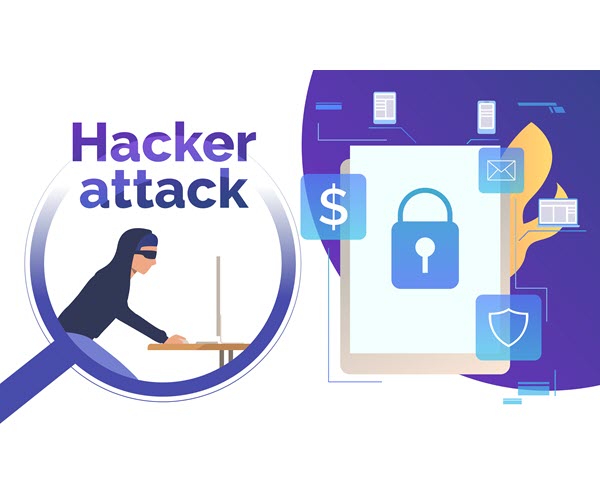 5 immediate steps to take if your phone is hacked
If you think your smartphone has been hacked, it's important that you take actions to rectify it immediately. Given below are some simple steps to take:
Delete any suspicious apps that you didn't install yourself. Also, remove those apps that take up too much resources. If you're unsure about an app, Google it or look it up in the App store to check if it's legitimate.
Use a trusted antivirus software. The easiest way to remove any malware or spyware that has infected your phone is to use an antivirus software offered by digital safety providers like McAfee.
Clear your browsing history, cache, and downloads. Update your operating system and software. And reset your phone to its factory settings or to a pre-infected backup if possible.
Notify your friends and family about it. Because hackers may impersonate you to scam your contacts. Also, your friends could be subjected to the same infection with malicious content sent by hackers from your device.
Watch out for identity theft and financial fraud. If your phone is hacked, your identity may have been stolen too, given all the sensitive data and personally identifiable information in your device. Fraudsters may hack into your emails, your financial and social accounts, or even apply for lines of credit in your name. If you want early detection and comprehensive protection, identity theft monitoring & fraud detection services like Aura, IdentityIQ or IdentityForce can give you peace of mind.
How do phones get hacked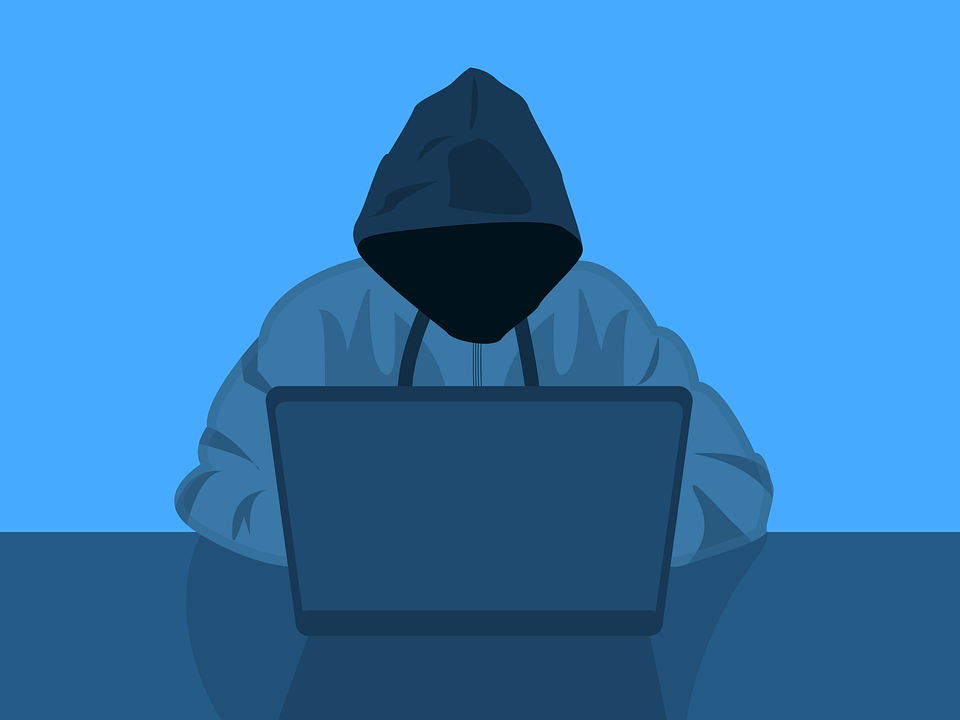 Smartphones can be hacked in a variety of ways, most of which involve installing a malware or spyware to your device.
Phishing attacks
Hackers impersonate a legitimate company or trusted individual and send you phishing texts, emails or instant messages with malicious links. These links then lead you to some spoofing website that can install malware/spyware on your device and gain access to your sensitive personal information.
Hacking software
– Keylogger: keylogging works like a stalker by snooping information as you type, tap, and even talk on your phone.
– Spyware apps: these malicious apps have a range of abilities: record all keystrokes and monitor activity; track the user's real time location; access all stored files, including images, videos, emails, and other personal details, etc.
– Trojans: Trojans can be disguised in your phone to extract important data, such as bank account details or personal info.
Unsecure public WiFi
Public (and even home) WiFi networks are easy to hack. Hackers can use "man-in-the-middle" (MitM) technique or set up fake WiFi networks, to monitor and collect every piece of information you're sending out on the Internet.
Bluetooth hacking
Hackers search for vulnerable smartphones with an open Bluetooth connection. They make a Bluetooth connection to your phone, and access your data and info.
How to protect your phone from being hacked (2023 tips)
Here are some precautions every smartphone user should take to secure your device from hackers and cybercriminals:
1. Watch out for malicious apps and websites
The biggest threat always comes from malicious apps, software and websites. So don't download apps from untrusted third-party sources. And don't visit suspicious websites or click on suspicious links.
If you find it hard to detect dangerous websites and software yourself, you can use an antivirus software to detect malware, viruses, keyloggers, phishing websites & other online threats for you.
If you want maximum protection for your device and save time & energy, you can try McAfee. Founded in 1987, McAfee remains one of the world's most popular antivirus brands. McAfee offers all-in-one protection for your privacy, identity, and personal devices. It provides award-winning antivirus, firewall, password manager, secure VPN, personal data cleanup service, identity monitoring service & more, letting you surf the Web securely.
2. Use a VPN
The best way to secure yourself against WiFi hackers is to avoid connecting to public WiFi. But if you must do it, don't hop onto public Wi-Fi networks without protection. A good way to keep you safe while using public WiFi is to use a virtual private network (VPN). It encrypts your data and masks your connection from hackers, which lets you securely surf the web without fear of someone snooping. Your sensitive data, documents, and activities you do are protected this way.
3. Practice good password habits
Strong passwords with 12+ characters are recommended. Make sure your passwords include numbers, letters, and special characters. If you find them hard to create or remember, you can consider using a reliable password manager to generate, store and automatically fill in passwords for all the websites you visit. It also allows you to share passwords with others safely.
Use two-factor authentication (2FA) on all accounts that support it. 2FA requires a one-time-use code before logging in, adding an additional layer of security to your online accounts.
Avoid using strings of easily remembered numbers like 123456 and 555555. Don't use any personally identifiable information, such as your name, address or birthday.
Enable biometric authentication such as fingerprint recognition or/and facial recognition if available.
Always lock your device when you're leaving.
4. Update your phone and its apps.
Keeping current with updates is an important way to keep your phone safe. Updates can fix bugs and vulnerabilities that cybercriminals rely on to pull off their malware-based attacks. Additionally, those updates can help keep your phone and apps running smoothly while also introducing new, helpful features.
5. Get an all-in-one digital security protection service
The most efficient way to protect your device, privacy and online activities from hackers is to get a comprehensive digital security solution — a collection of tools that protect your devices from all kinds of online threats. It usually offers a range of features like antivirus, password manager, secure VPN and scam & phishing websites detection.
We've reviewed a lot of digital security protection services, and IdentityIQ, Aura and McAfee are definitely the top 3 on the market.
If you haven't tried any of these before and don't know which product you should trust, you can make Aura your first stop. Aura is rated 4.8 stars on Trustpilot and 4.6 stars on the App Store & Google Play. Its antivirus can keep your devices from viruses, ransomware, spyware and more; its VPN protects your internet connection with military-grade encryption; its password manager secure your online accounts; and its safe browsing feature stops you from entering dangerous scam or phishing websites.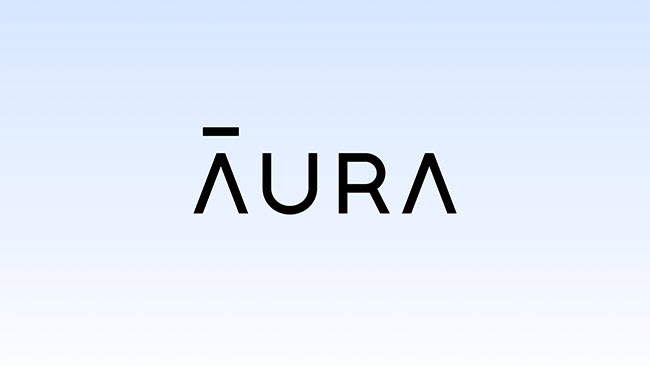 Aura – Best Online & Device Security Solution
√ Antivirus
√ Secure VPN
√ Safe Browsing
√ Password Manager
√ Dark Web Monitoring
√ Data Breach Notifications
Apart from protecting you from hackers and online threats, Aura provides complete protection for your finances and your identity:
Identity theft monitoring (social media accounts, registered SSN, and other sensitive information)
Real-time alerts (via email, SMS, mobile app, etc.)
3-bureau credit monitoring
24/7 US-based customer support
Step-by-step recovery services provided by identity restoration specialists
$1,000,000 identity theft insurance