How To Find Rich Men & Avoid Sugar Daddy Scams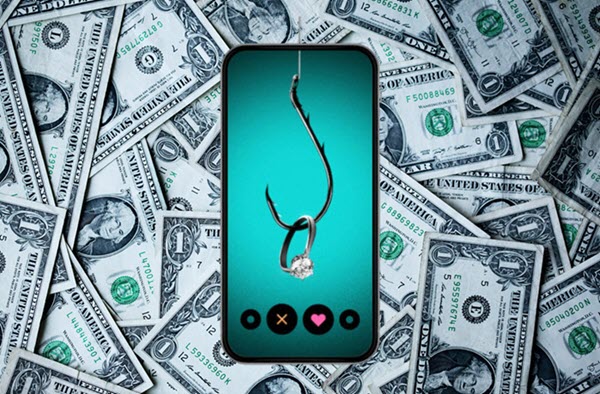 Asset Search by Name
Find someone's complete assets to tell if someone is rich.
Whether you're looking for a sugar relationship or are filled with abhorrence when seeing someone flaunting their luxury items on Instagram, it's important to remain calm and remember that these displays may not reflect the truth.
How to tell if someone is a real rich? Yes, you can go to sugar daddy sites to search for a relationship, but scammers also try their best to make sugar babies believe they are rich and willing to give money. How to know the guy you match on dating sites is a real person, not a swindler? How to tell if someone is rich or pretend wealthy? Read on to find out how.
Run assets search
What are the obvious things that someone is rich? Rich people have nice houses, nice cars, nice watches, pieces of jewelry, and more. But you never know whether the person owns these nice things or borrows maybe rent from others. You can't find watches, pieces of jewelry, or handbags purchase records, but you can find out the records that confirm the assets or property owned by an individual.
Search someone's assets manually
If you don't mind taking some time digging on the internet, you can use this method to find what you want. But it reveals the fact that you're investigating someone.
To confirm whether someone owns real estate, you can go to the county assessor's office where the property is located to find the record. You need to know the real estate's exact address and conduct the officers in person. You may need to prepare a good excuse to explain why you want the record.
If you want to know if someone owns the car, it's kind of difficult to find on your own because you'll need a VIN number, at least the license plate to find the car owner. You may try Google search or search the car on the used car market to gather information.
If the person owns a business
It's easy to find information about public businesses, you can search the name on Google and find annual reports to know the financial situation of the company. Nearly no one would say they own Microsoft. However, if someone says they own a private company, it could be hard to tell.
In this case, you need to know the exact name of the business, then search for the answer. Google and LinkedIn are good places to search, MCA website is another option to search for companies online. It is a website of the Ministry of corporate affairs, which maintain the data of all companies online.
Note that even if someone owns a business, it doesn't prove the person is rich. The company could be on the edge of bankruptcy. It's nearly impossible to find the annual report of a private company in the US, but you need to be alarmed.
Search for someone's assets automatically
If you don't know how to search assets by yourself, or you don't want to reveal yourself, a background search service is right for you.
TruthFinder Assets Search
TruthFinder is one of the best background check companies in America. It has an extensive database that includes government and non-government sources. TruthFinder can get police records, civil judgments, asset information, and more! The assets section would cover the person's real estate and vehicle assets. If you want to know whether the person owns the car and the house, you can get the answer from TruthFinder.
Go to TruthFinder's search page.
Enter the person's name into the box and click SEARCH. The more info you provide, much easier to find the person you want.


Once it finds your match, unlock the report and scroll through the information that is listed.

BeenVerified Assets Search
BeenVerified is a powerful people search tool that not only provides personal information but also public records including assets records. Simply enter the name and hit Search, BeenVerified would search for the match data in its vast database. Their data source contains government records, public records, and non-public sources that normal people can't access. What's more, BeenVerified provides estimated values for the assets on the report. So you don't have to search for the price by yourself.
Go to BeenVerified's search page.
Enter the name. Or choose the search type based on the information you have in hand.

Wait for a few minutes. Unlock the report when you find the match. Go to the Assets section to see the list of assets belonging to the person. BeenVerified provides estimated values of property, vehicles, aircraft, and watercraft that have been linked to an individual.

If the person claims to own a property and you know the address, run a property search and verify if they're the current owner and its market value!
In the Property Search page, type in or paste the address into the search box and click Search.

Wait for a while and then you can unlock the report to find the possible owner. Check if the person is actually rich or fake rich.

Signs of rich people
Keep in mind that not one single trait would definitively say that they are rich but rather a combination of these would probably indicate a higher chance that they are really rich.
Rich people don't know the price
Rich people don't care about the price and some of them do not know the price of everyday stuff, like groceries or electricity. They may even don't care about salary. If you have the chance to have dinner with the person, you can tell if someone is rich by how they pay for dinner. Rich people have cards you've never seen before.
Rich people usually don't talk about their money or possessions
It's an easy way to tell if the person has old or new money. Old money doesn't show it off. They get used to the nice things and large amounts of money, they don't feel the need to talk about it. In contrast, new money would love to show off their expensive stuff and live lavish lifestyles. But it's hard to tell if they're actually rich or fake rich. They may be in debt.
They don't borrow money from you
Remember one thing that a rich person won't do is borrow money. If someone asks you to lend some money no matter what excuses they use, be careful, the person is not rich as they said. Maybe the person is a swindler, especially when you meet the guy on the internet.
Final word
There're a lot of people who try to impress others by fake being rich. No need to be jealous, remember a fake rich lifestyle comes with a lot of debt. If you think financial independence and freedom are more important than fashion clothes and big logos, you need to know rich people don't need to spend a lot of money to prove they are rich.
If you have more tricks to tell if someone is rich, drop comments below to share with us!
The methods in this article provide you with easy access to public record information, but without a guarantee for accuracy and may include links to websites not listed as a Consumer Reporting Agency (CRA). Information acquired from these bodies is illegal to be used for employment, housing, credit, and other purposes alike, according to laws such as the Fair Credit Reporting Act (FCRA). If you're not sure whether your use of our methods is appropriate, click here for details.