How to tell if someone is real on Instagram (2023)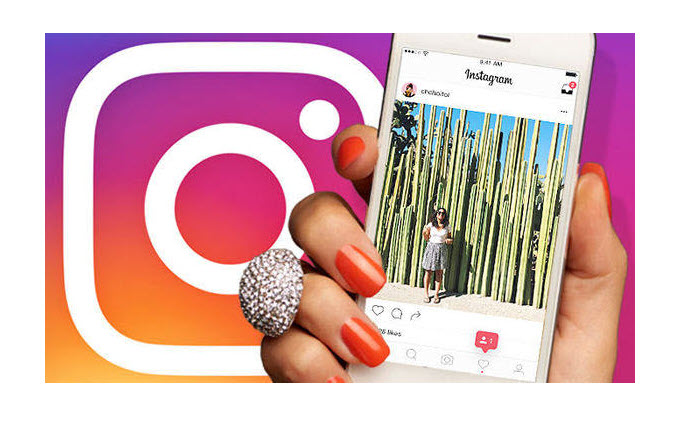 Instagram lets you find people by searching with their names. But it doesn't mean we can always find the real account. More often than not, you may run into robots or imposters with a similar name. And it's no secret many people have different IG accounts for strangers and besties. But don't worry, there're several ways you can check if an account is real on Instagram.
Method 1: Check the account
Got a new follower that seems too good to be true? Found someone on Instagram but the profile doesn't seem to match?
To check if someone on Instagram is a real person, first you can take a closer look at the profile. For example, you can pay attention to some of the red flags:
No profile pictures
Uses other people's pictures
Zero following or followers
No posts
Links to ads in the bio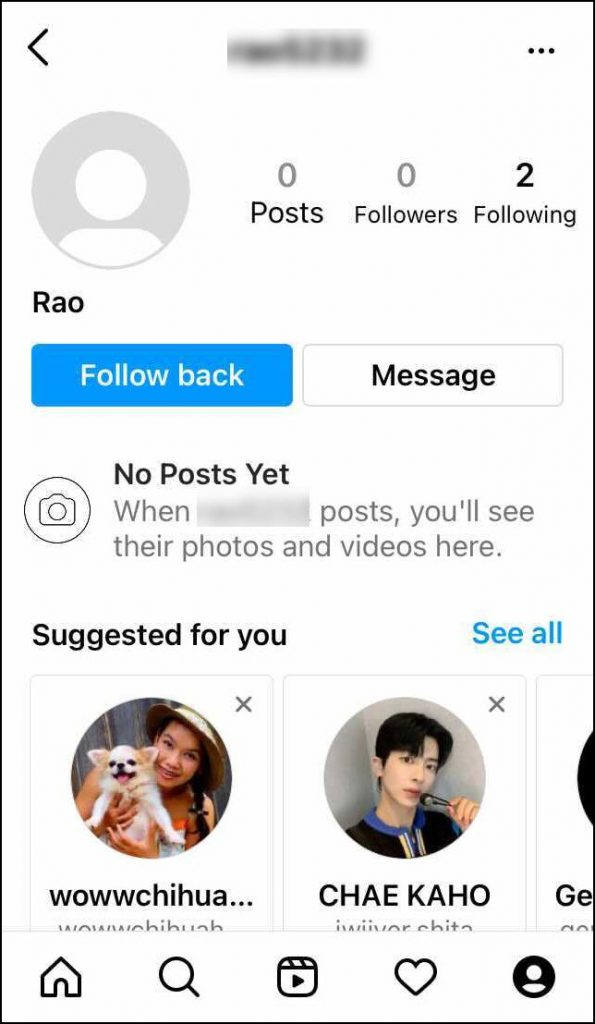 If you see one or multiple "bad signs", chances are it's a bot or a fake account. This is especially true when the person you're searching for has been using Instagram for a while.
If the account bio looks normal to you, continue to the next method to dig deeper.
Method 2: Check the posts
Robots and fake accounts have improved a lot to trick the system. So sometimes we may not spot a fake account at the first glance. But when you dig deeper into the posts, you may find something weird. If you don't know what to look for, do the following:
Check if they're promoting a product
Check if the first post was created recently
Check if the comments are generic or make no sense
Check for identical comments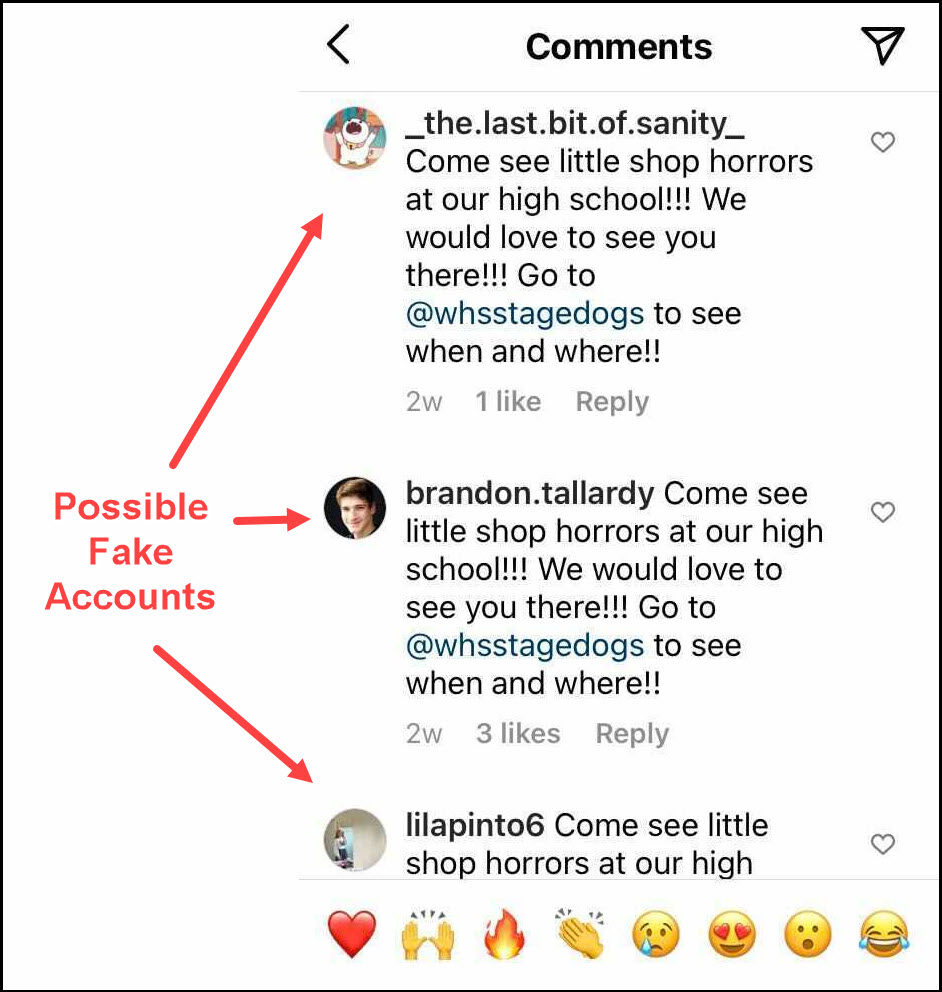 If the posts don't give you any clue, or you can't see any because it's a private account, simply use the next method to do a deep social media search.
Method 3: Use a social media search tool
If the account looks good to you, or you don't have time to check, you can try searching the Instagram username in people search tools. They have a large database that can help you analyze and find out who owns an Instagram account.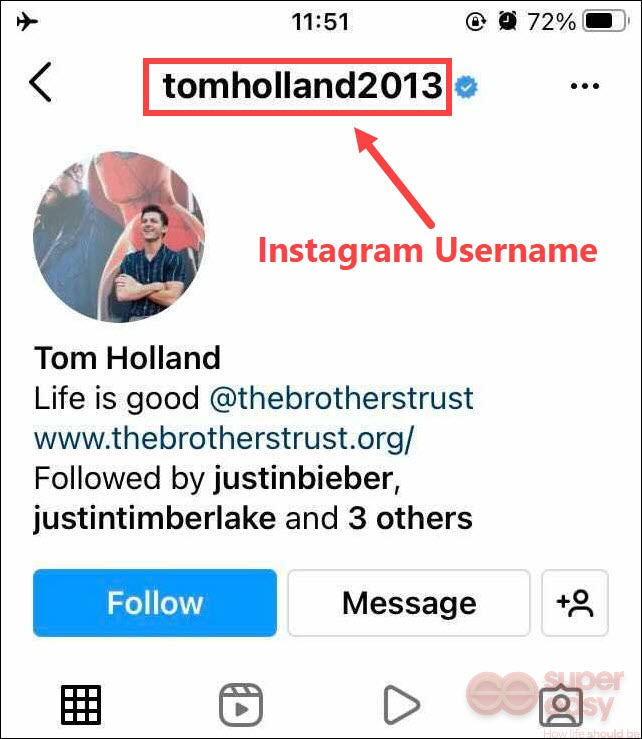 BeenVerified
You can run a deep social media scan to see if an account is real. And when it comes to social media search, you'll want to make BeenVerified your first stop. It collects a huge pile of data from multiple social networks before cross-referencing it with millions of public records. By searching with a username, you may find the real owner of an Instagram account in seconds.
Go to the BeenVerified search page.
Enter the Instagram username and hit Search.

Wait for BeenVerified to search the database. Once it locates a match, it'll generate a report containing all the available information, which may include photos and contact info of the account owner.

If you're looking for someone on Instagram, you can also search with the real name or phone number.
Social Catfish
Social Catfish brands itself as a online dating investigating service, but it's so powerful that you can use it to identify bots and imposters on social media. With a huge database of social media data, you can easily locate the owner by searching with a username or even a picture.
Go to Social Catfish.
Enter your target's Instagram username and click Search. (You can also choose to search with a picture.)

Wait for Social Catfish to search the database. Once it finds a match, you'll see a report that may contain owner photos, contact info and even dating profiles on dozens of dating apps.

Spokeo
Formerly a social media aggregator, Spokeo is no doubt a powerful alternative to BeenVerified. It could help you uncover online identities on 120+ social networks using just a username. If you have no luck on BeenVerified, you may also want to give Spokeo a shot.
Go to the Spokeo search page.
Enter the Instagram username and click Search Now.

It may take a few seconds for Spokeo to search the social media data. Once done, you'll get a report containing all the available info of the account owner.

The methods in this article provide you with easy access to public record information, but without a guarantee for accuracy and may include links to websites not listed as a Consumer Reporting Agency (CRA). Information acquired from these bodies is illegal to be used for employment, housing, credit, and other purposes alike, according to laws such as the Fair Credit Reporting Act (FCRA). If you're not sure whether your use of our methods is appropriate, click here for details.