[SOLVED] How to Block Robocalls on iPhone & Android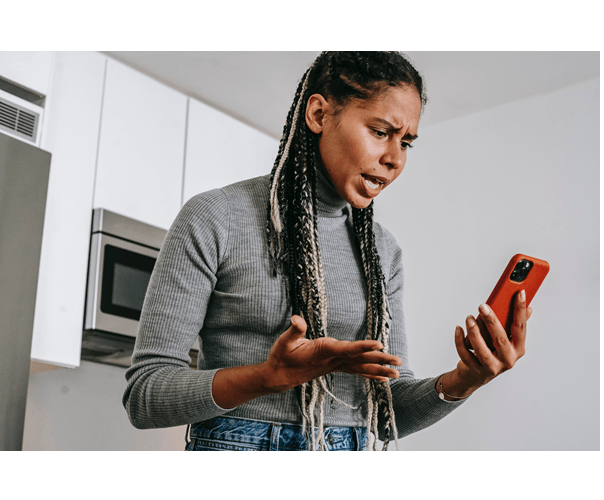 Robocalls are becoming the digital plague of the 21st century. They are so obnoxious to a point that many of us give up answering unknown phone calls altogether.
If you too, find yourself barraged with random automated calls at all hours of the day, don't worry. Here in this article, we've put together 5 ways to stop robocalls and take back control of your life.
1. Fight back against robocalls with RoboKiller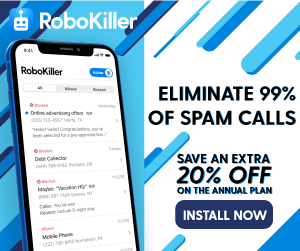 Perhaps the best way to keep unwanted calls at bay is to use RoboKiller. By utilizing a special call blocking algorithm, RoboKiller is able to eliminate up to 99% of spam calls and nuisance messages. And if this is not enough, you can send out pre-recorded answer bots to fight back & annoy the persterous robocallers and spammers.
Here is how to use RoboKiller to weed out robocalls:
Download RoboKiller from App Store or Google Play.
Fire up the RoboKiller app.
Tap on Continue.
Enter your mobile phone number to activate the protection.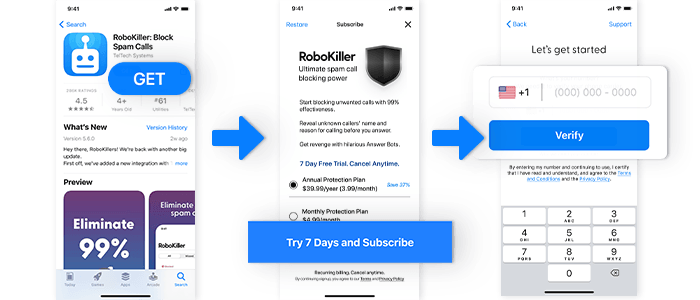 2. Join National Do Not Call Registry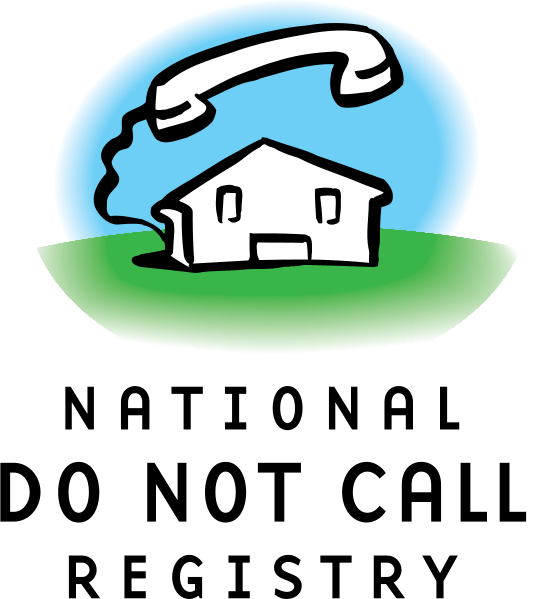 Another thing you can do to reduce unwanted calls is to join National Do Not Call Registry. Created by Federal Trade Commission (FTC), National Do Not Call is a list that tells for-profit companies to remove your number from their mass-call list, and it'd be illegal if they don't comply.
How to sign up for the National Do Not Call Registry
There are two ways you can add your number to the registry:
Method 1: Go to the National Do Not Call Registry, then enter the landline or mobile number you want to register.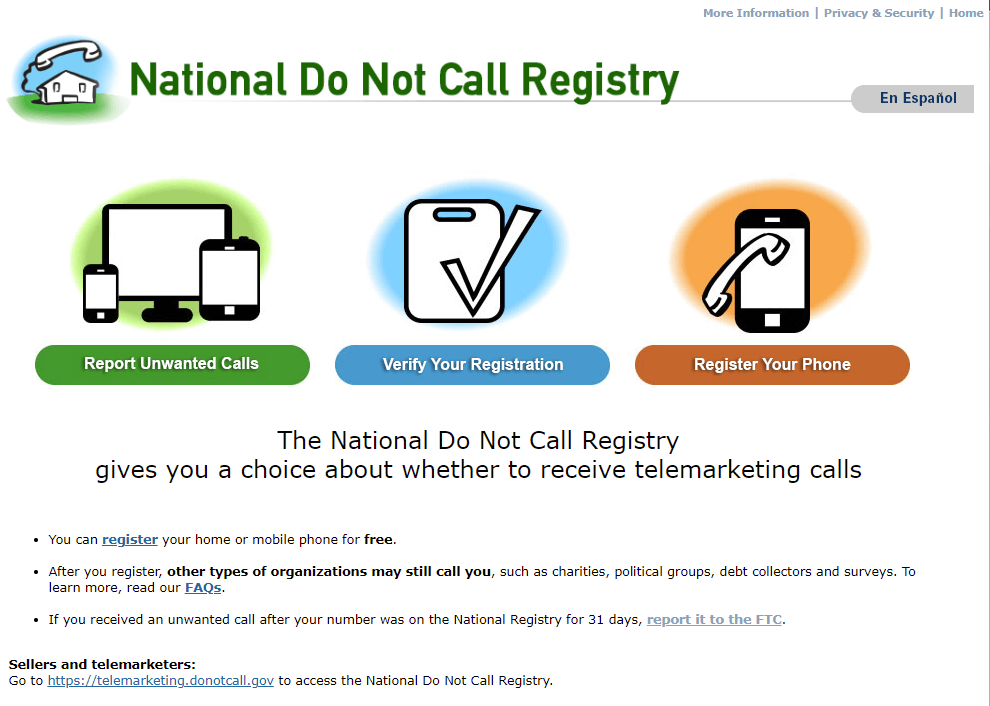 Method 2: Call 1-888-382-1222 from the number you want on the list.
Once you've signed up, wait up to 31 days for the list to be updated.
There are some notable exceptions to the regulation. For example, political groups, pollsters, debt collectors, charitable organizations, and businesses to which you've made a purchase are still legally permitted to reach you.
Keep in mind that this method only works for law-abiding companies – scammers don't play by the rules and they won't care whether you're on the registry or not.
How to report a number for free
If you still keep getting automated calls or spam texts, there are 3 ways you can report it to the FTC or your phone carrier at no cost.
Report a number through donotcall.gov: To report a robocaller, you can go to the Report Unwanted Calls page, click CONTINUE, then fill out the information of the number and submit.

Report a number by phone call: Call the FTC at 1-888-382-1222 to report an unwanted call.
Report a number via text: Forward the text to the number 7726 from your mobile device.
3. Block specific phone numbers
Smartphones nowadays have come built-in with the ability to block specific phone numbers. While this method is not going to screen out every robotic or spam call, it should help in preventing the same number from coming in.
How to block a specific number on iPhone
On your iPhone, open the Phone app. Tap on the Recents tab > the Information icon > Block this caller.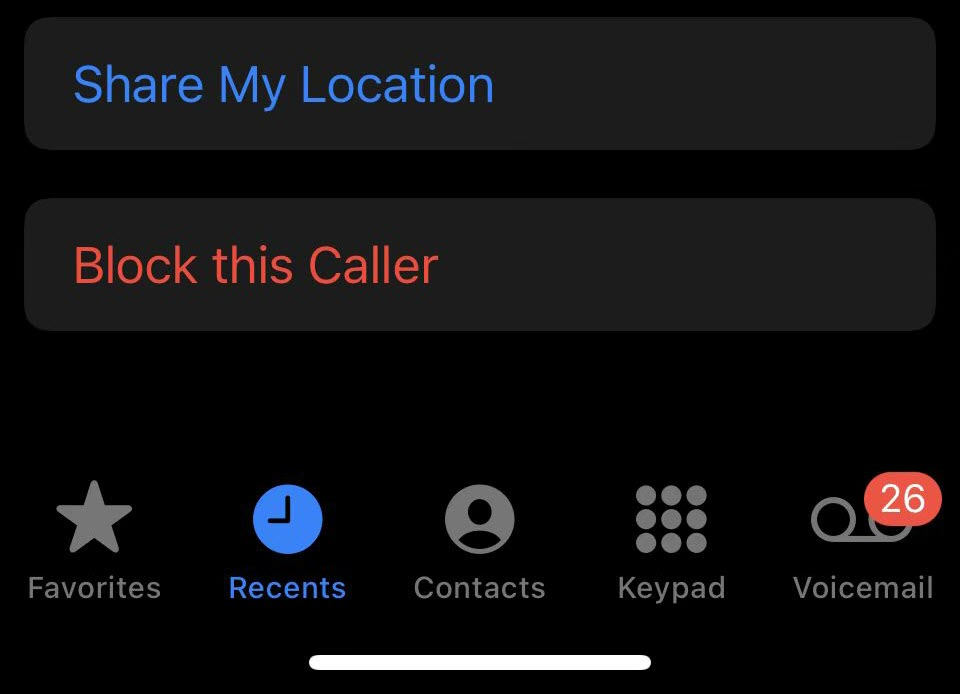 How to block a specific number on Android:
On your Android phone, open the Phone app. Tap the More icon (the three vertical dots) > Settings. Tap Block numbers > Add phone number, then enter the phone number you wish to block. Finally, tap the Add icon to register the number to your Block list.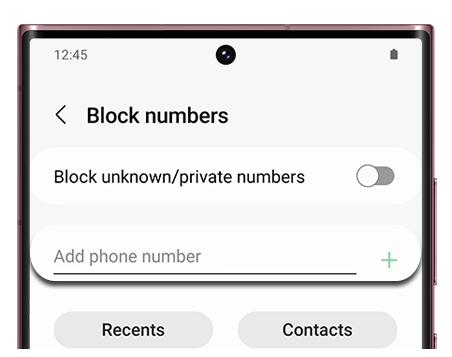 4. Silence unknown numbers on your phone
Blocking an individual number works on a case-by-case basis, but it may not help much if you're being harassed by unsolicited calls to no end. As such, you can take a more drastic approach to curb spam calls.
Fortunately, both iPhone and Android devices have a way to block all unknown numbers.
Doing this would silence all numbers that are not on your contact list, even if they are legitimate. If you don't feel comfortable blocking all unknown numbers, just check out other methods in this post.
For iPhones (iOS 13 and later): Go to Settings > Phone. Scroll down to Silence Unknown Callers, and tap on it, then toggle on Silence Unknown Callers.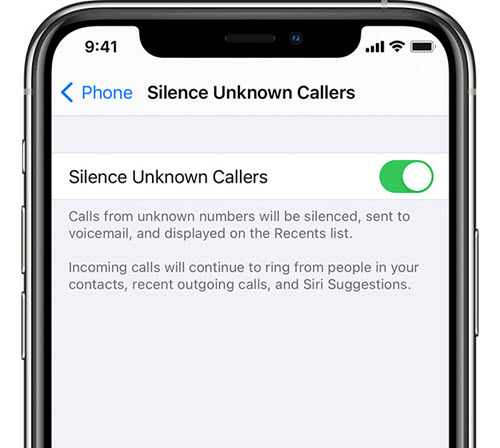 For Android phones: Tap on Phone > More > Settings > Blocked Numbers, then switch the Enable Block Calls From Unidentified Callers toggle to the right so it turns green.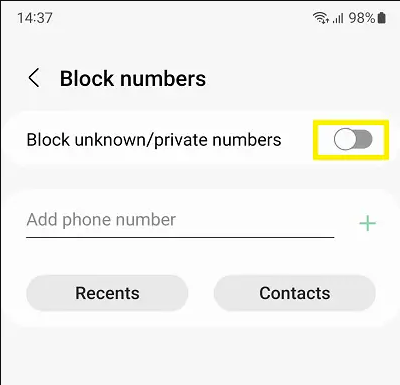 5. Use your carrier's anti-robocall tools
Phone carriers are also coming up with solutions to clamp down on spam calls. Some of the features are offered for free, while others charge you a couple of dollars a month, which gives you extra layers of protection from telemarketers and scammers.
---
That's it – 5 useful methods to help you get rid of unwanted robocalls and reclaim control of your phone. Hopefully, it has helped. If you have any ideas, questions, or suggestions, you're more than welcome to leave us a comment below, thanks.
Credits: Photo by Alex Green