How to Share Steam Games Easily & Quickly | 08/2022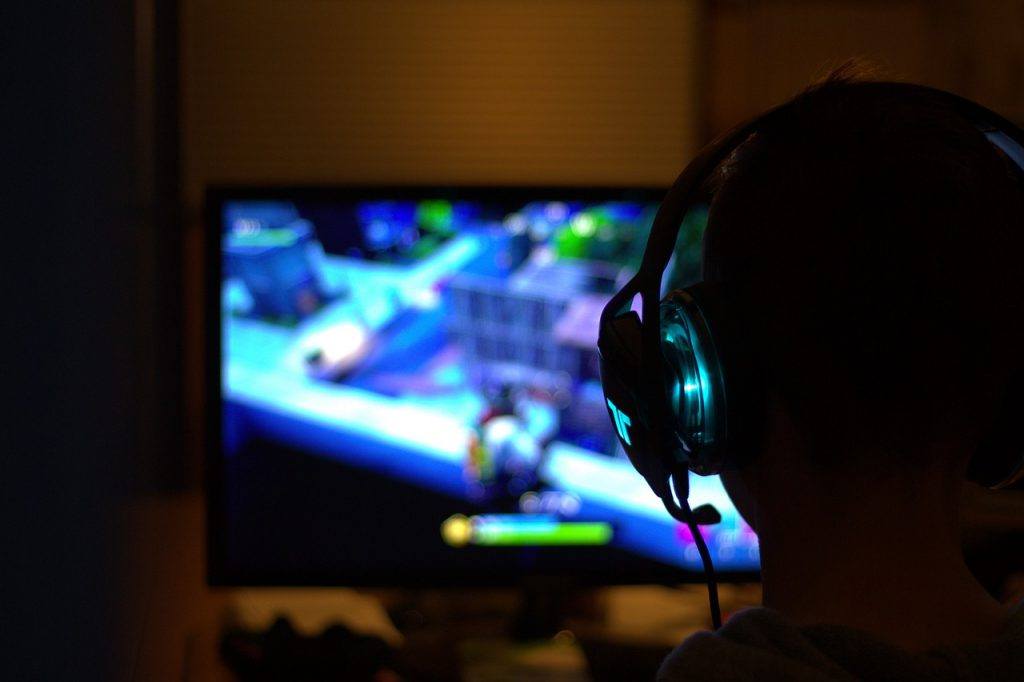 Are you looking for how to share games with your family member or friends on Steam but don't know how? Don't worry, this post is here to help you step-by-step.
Things you should know about sharing Steam games
Steam provides a feature called Steam Family Sharing to let you share your games with others.
Benefits of sharing Steam games
You can install games from another user's library without pay for it.
Sharing Steam games allow others to play the game far away.
Can we play a shared game at the same time?
The answer is a big NO. Two people can't play from a single library at the same time, even you're trying to play different games. You'll be kicked off the game.
So if you want to enjoy a multiplayer game with your friends and family members, sharing a Steam game is not a good idea. You still need to buy the game. Also, not all games are available for sharing.
Note: You can share with a maximum of 5 accounts and 10 devices.
How to share Steam games
After enabling the Steam family sharing feature, you're able to share Steam library with others. Here's how:
Log your account on your family member or your friend's computer.
Click Steam on the upper left, then click Settings.

Click Family, then select the Authorize Library Sharing on this computer.
Note: You may authorize up to 10 computers.
Select the account and click OK.

Log out your account and let your family member or your friend log back.

Click LIBRARY and you'll see the shared game library.

How to get free Steam gift card and promo codes
You can always earn extra cashback with Coupert by shopping at 7000+ participating stores. Besides, you can get $20 when you invite a friend or a family member to Coupert. Then you can use the money to buy Steam gift cards.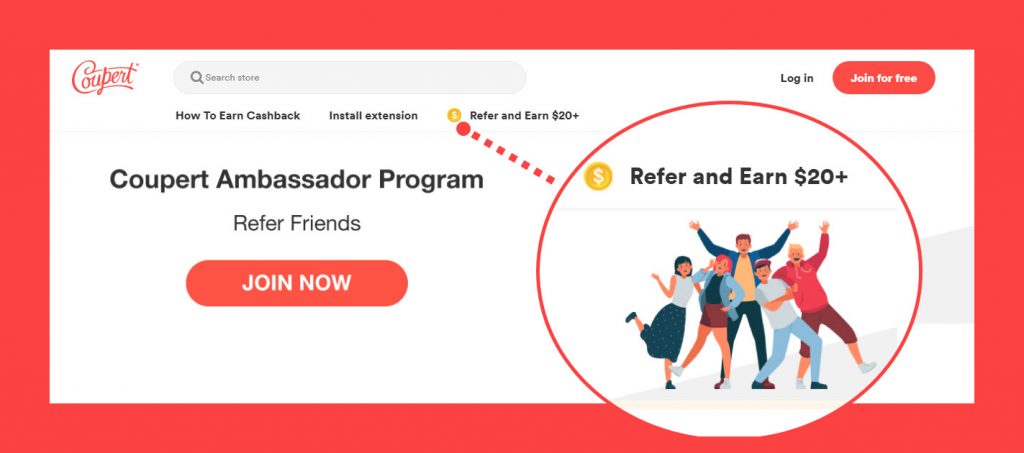 Coupert is a free extension for the browser that will tell you if there're available coupons or cashback for the site. This free tool saves your time and eases the process of searching for coupons and helps you purchase Steam games at a lower price.
To qualify, just install the Coupert extension to your browser and sign up. Then refer your parents or your friends to get $20 for each new installation.
Install Coupert on your browser for free and sign up.
Go to store.steampowered.com and click the Coupert icon on the upper-right corner.
Then you'll see all available coupons. Click Activate to earn cash back on your purchase. (You can get a cashback for sure even if there isn't a working promo code).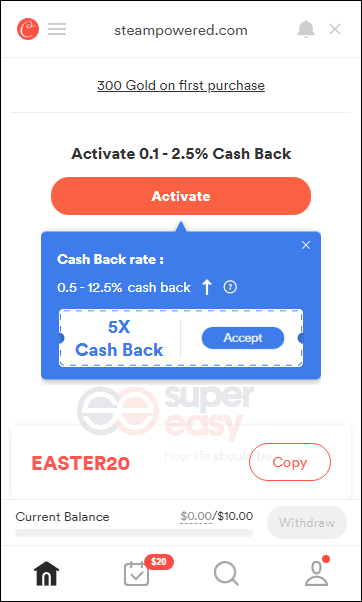 So you'll get a discount AND a cashback through Coupert!
You can also try Ibotta or Fetch Rewards to earn rebates by submitting your receipts. It accepts receipts from most of the stores you frequently visit, such as Walmart, Target, Kroger, Walgreens, and more.
Fanatical and Kinguin are also great websites to purchase discounted Steam games. This is the website that aims to help gamers from all over the world find amazing games at great prices.
That's it. We hope this post could help you.