2 Best Ways to See Who Likes You on Tinder (2023)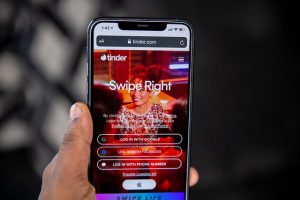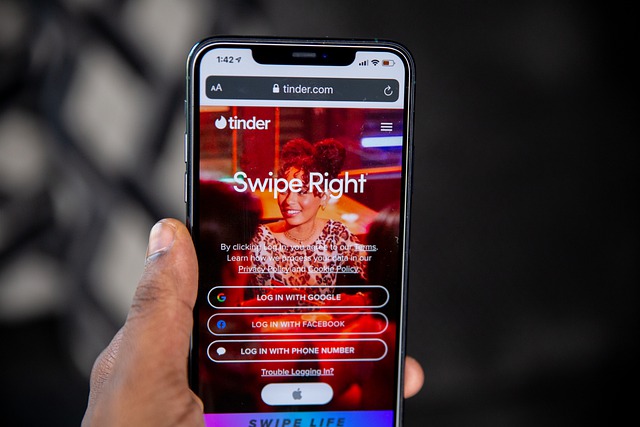 Username Lookup
Enter a Username to Find Owner's Background Info & Online Profiles
Tinder makes dating feel like a game. You just swipe left or right through profiles and start a nice conversation with your match. But as the number of Likes you get increases, you might start wondering: who are they? Is there a way you can find out who's swiped right on you so you don't have to swipe constantly?
You've come to the right place. This post will show you how to see who likes you on Tinder and run a background check on your Tinder date.
How to See Who Likes You on Tinder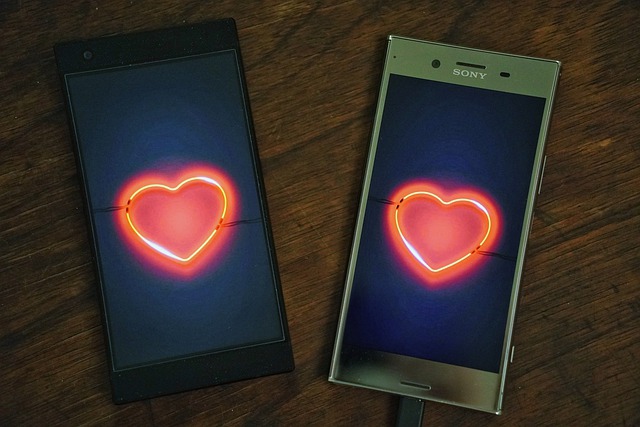 When someone liked you on Tinder – as in swiped right, you get a notification, which is shown at the New Matches option. Tinder will specify the number of people who have swiped you right, but if you don't have a Tinder Gold subscription, the profile pictures of the people who liked you are blurred and you can't make out who it is. If you're trying to find out who's liked you on Tinder, here're 2 tricks for you.
So the first way is the paid router, which is to subscribe to Tinder Gold for $30 a month. This will allow you to see who liked you before you right-swipe on them. Everyone who's liked you appears as a list of profile photos you can scroll through at any time. Also, you will be able to give more super-likes so that you can have better chances of success on Tinder.
Another one is the free method. If you don't want to pay for Tinder membership, you can try tweaking your age or distance settings a little bit – say reducing your distance settings to the minimum 1 mile, and then start swiping left or right. If the profile shows a distance of more than 1 mile, that's the one that liked you right already.
When you're trying to figure out who's liked your Tinder profile, you might run into many third-party apps or websites claiming they can help. We don't recommend opting for them as they can be unsafe and in most cases, won't actually work! You might end up losing your account information for nothing.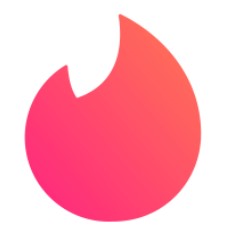 tinder Profile Search
Verify if someone you met on Tinder is a real person
How to Know Who Is Behind the Tinder Profile
Millions of people turn to online dating apps to find romance. But instead of meeting the one, you might meet someone who is not being honest with you – whether it's about their age, location, profile photos, marriage status, and other aspects of their identity.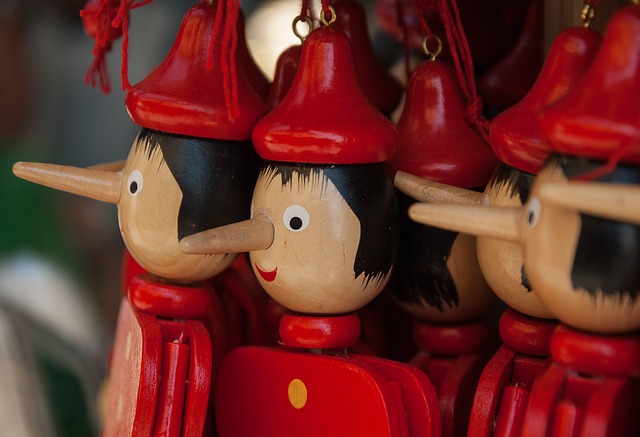 If you suspect your match isn't being honest with you, or you feel more comfortable knowing more about the person before moving forward, try running a background report with people search tools.
Running a background report is not only not creepy, but important for personal safety. A background report will help you know the person you're talking to, and it can also bring up huge red flags, such as criminal records and undisclosed marriages, which you might find difficult asking your date directly.
TruthFinder is definitely the best people search tool on the market. It scours millions of detailed public records from across the web to find people's background info, criminal records and social media profiles.
All you need to do is enter the name of the person you're trying to find, and TruthFinder will search through billions of records across a range of public records databases.
Just click on the closest match to learn more about that person and check his/her social media page if any is available.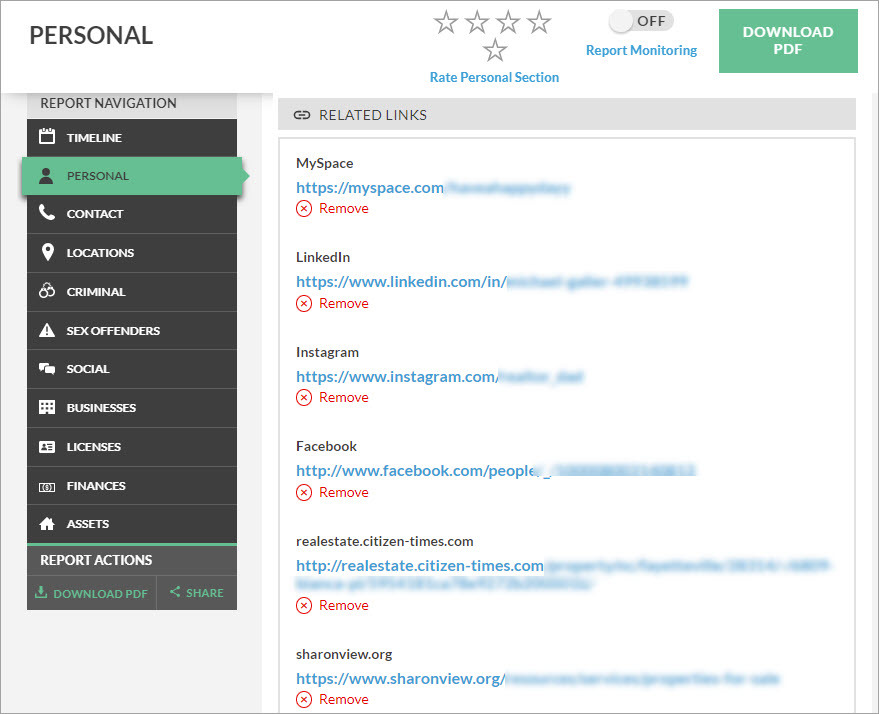 2. Social Catfish
Social Catfish is an online dating investigation service that has one of the most comprehensive collections of social media/dating site profiles and background information.
You can run a reverse username lookup with Social Catfish. It will then scan data across major social networks and public records and find the person's profiles on different social media networks.
1. Go to Social Catfish.
2. Type the person's name into the search bar and click Search.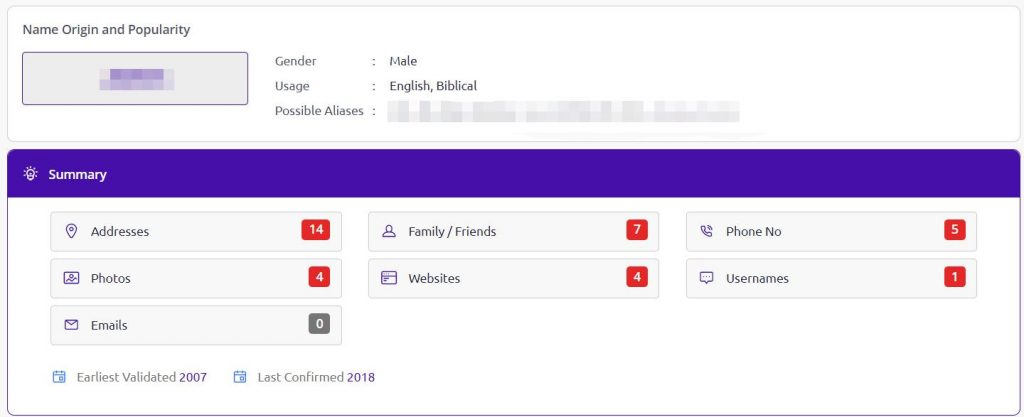 3. BeenVerified
You can use BeenVerified to search for detailed information on almost anyone, including the person's contact info, social networking profiles, marriage status, email addresses, physical addresses, criminal records, and more when available.
You can look up the person's name in the box, then click Search Now to see what comes up.
If you know the person's phone number, enter the number and click Search Now to score a background report that matches the number.
If you prefer to search for some other information about the person, say the person's address, social media username or VIN, just head to BeenVerified and perform a deep search.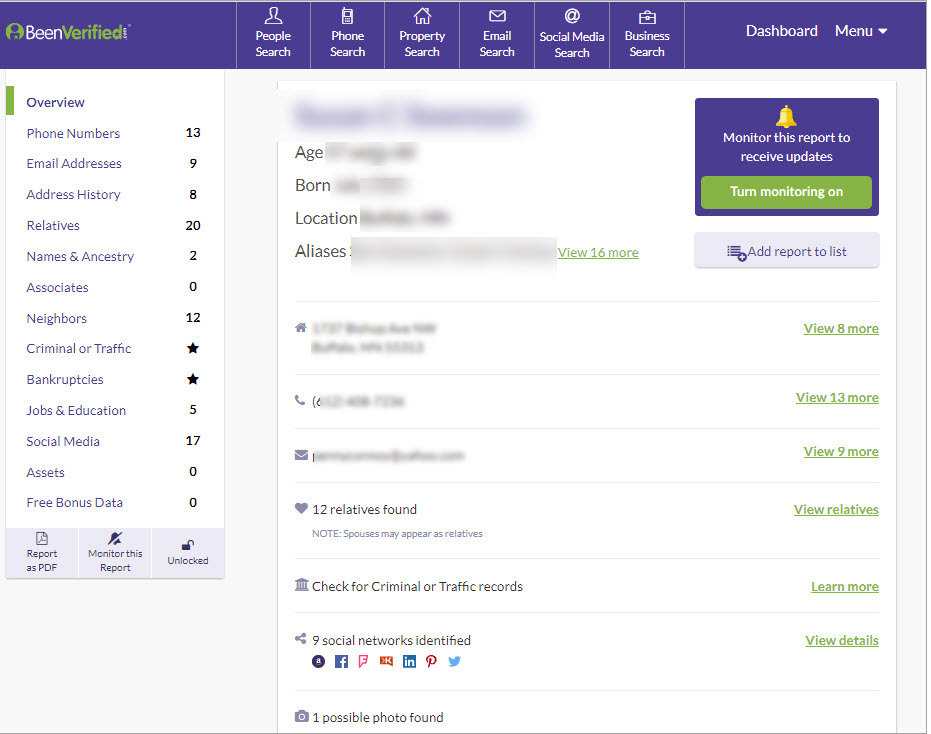 4. Spokeo
Spokeo takes searching for people on the Web to a whole new level. It gathers all available information from public sources and provides an easy way to confidentially look up information about the person you want to track down.
1. Go to Spokeo.
2. Type the information you have about that person into the search bar and click SEARCH NOW.
We'll use the name lookup feature for this tutorial, but you can also search by phone number, address, email, or Tinder username to bring up the details associated with the owner.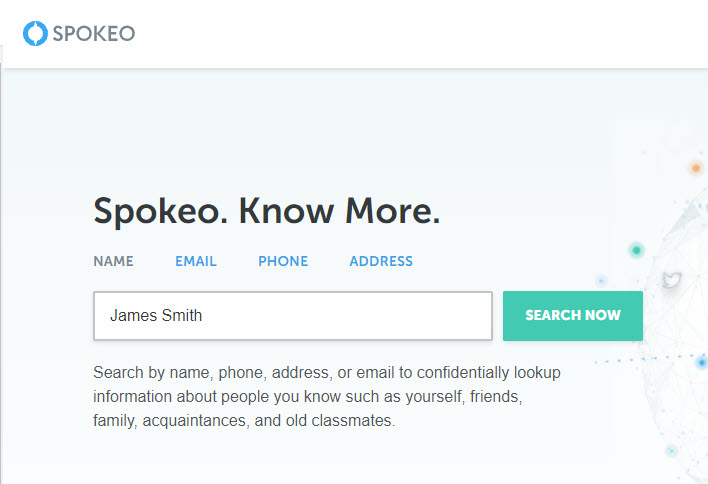 3. Spokeo then searches for the person's full name, age, address, family info carrier details, and more. Click All Filters to narrow down your search.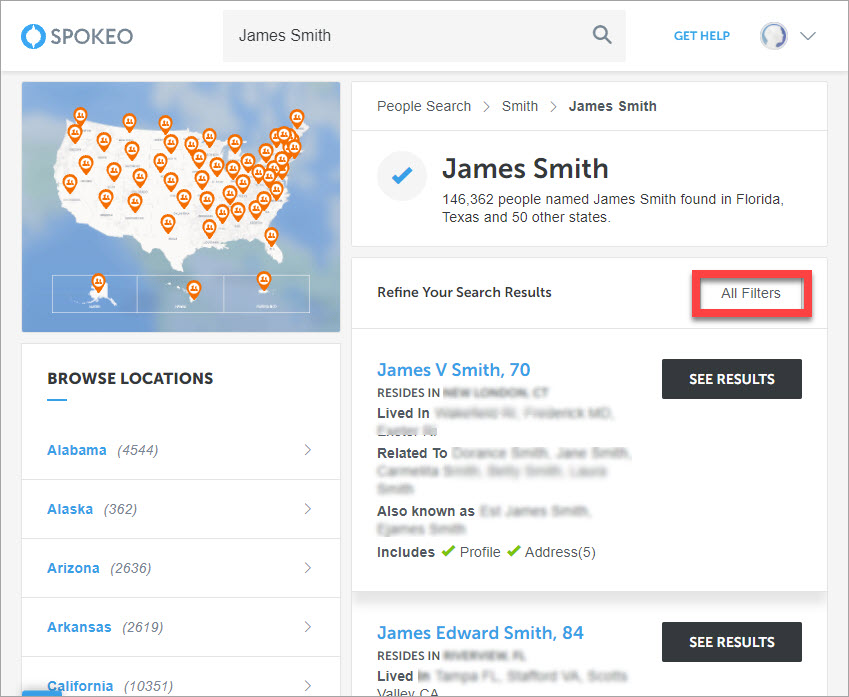 4. Click the SEE RESULTS button to view the report.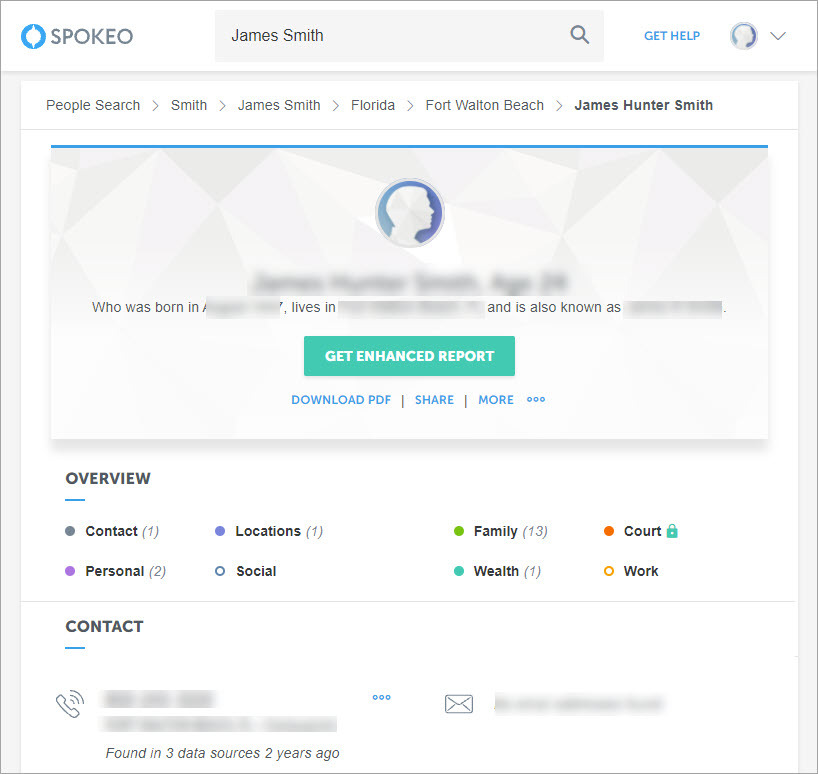 Aside from being one of the fastest people search sites, Spokeo is also affordable. At Spokeo, a one-time name report – which includes address, email, phone number, location history, marital status, and family, costs only 95 cents if you opt into a free seven-day trial membership. After the trial ends, make sure you cancel the service if you don't need it anymore; otherwise, it bills you at $24.95 per month.
5. PeopleFinders
PeopleFinders is a leading Data-as-a-Service (DaaS) provider that provides one of the most comprehensive collections of public records data available.
1. Go to the People Finders official page.
2. Type the person's name, phone number, email, or address and hit Search.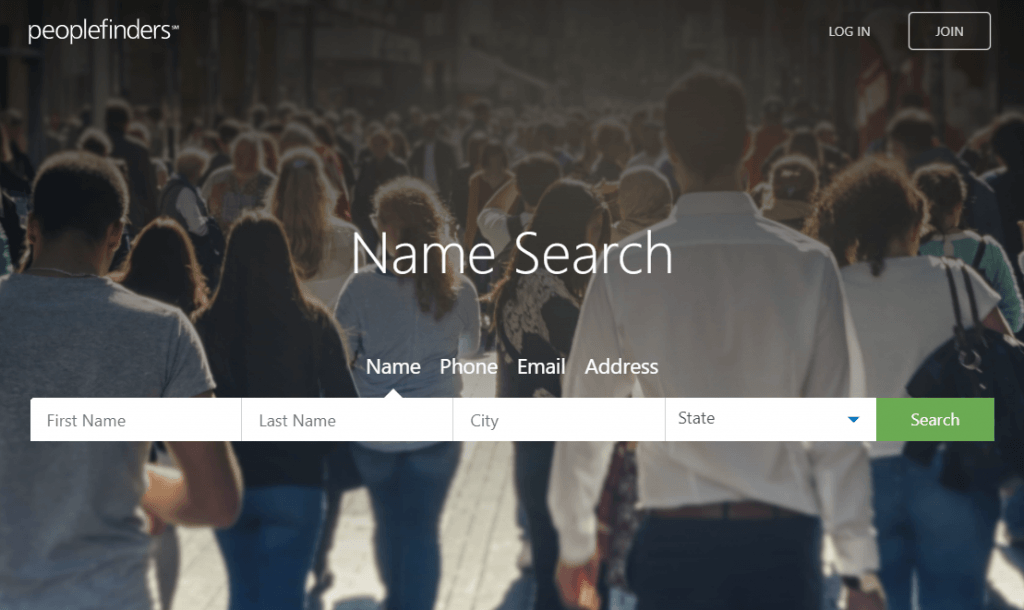 3. You'll get up-to-date information about the person, such as the name, address, phone number, and other pertinent background info.